Here's How To Fill A Watermelon With Booze In Under A Minute
If you've got rum, a knife, and an electric mixer, you're in business.

Anybody who's experienced a scorpion bowl understands the ineffable appeal of the communal trough of fruit juice and booze.
Nothing brings people together like getting wonderfully turnt, cheek-to-cheek.
But hands down the best kind of scorpion bowl is one that you can make at home, INSIDE a watermelon, with two ingredients, an electric hand mixer, and a knife.
First, cut a square hole in the top of the watermelon, wide enough to fit the beater of your hand mixer.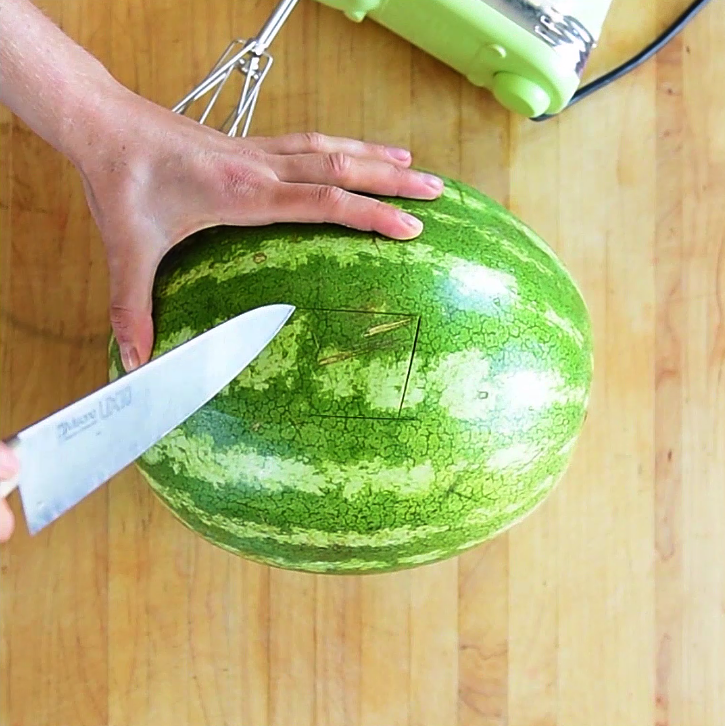 Cut on a slight diagonal towards the center of the melon, so that the square lifts out easily.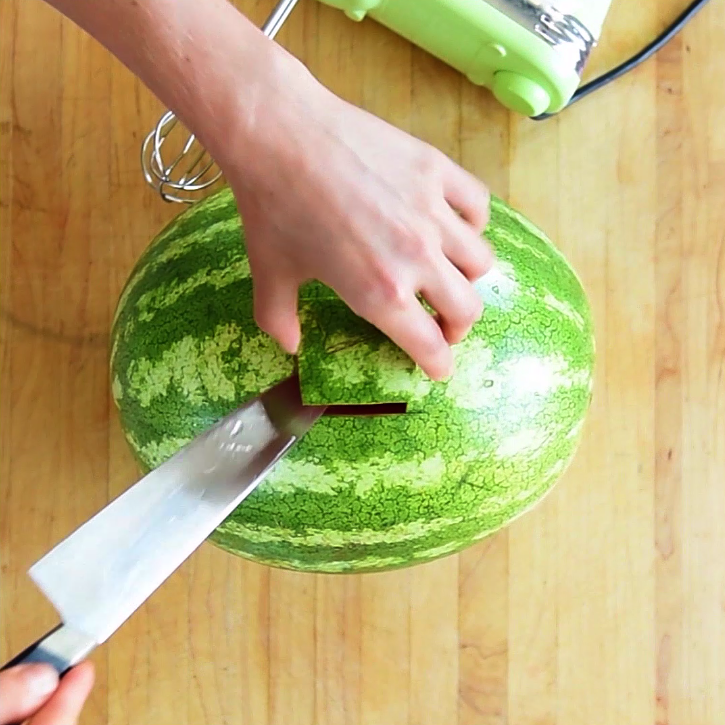 This is when the magic happens.
Insert hand mixer and turn it on low.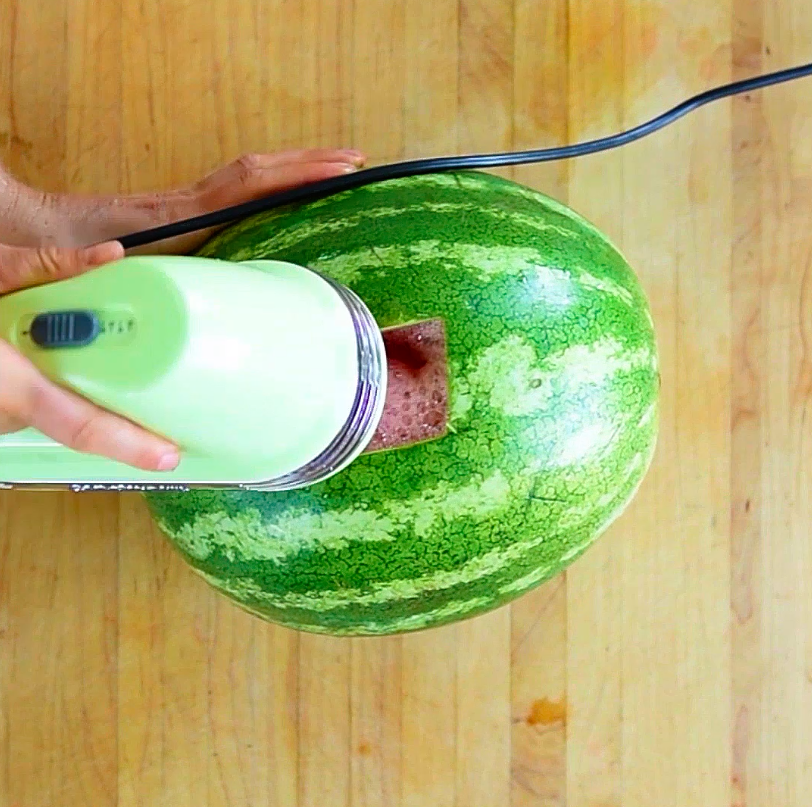 Wiggle it all around in there, gradually turning the speed up to medium. Work that mixer until you've blended all of the watermelon flesh.
Take the electric mixer out. Its work here is done.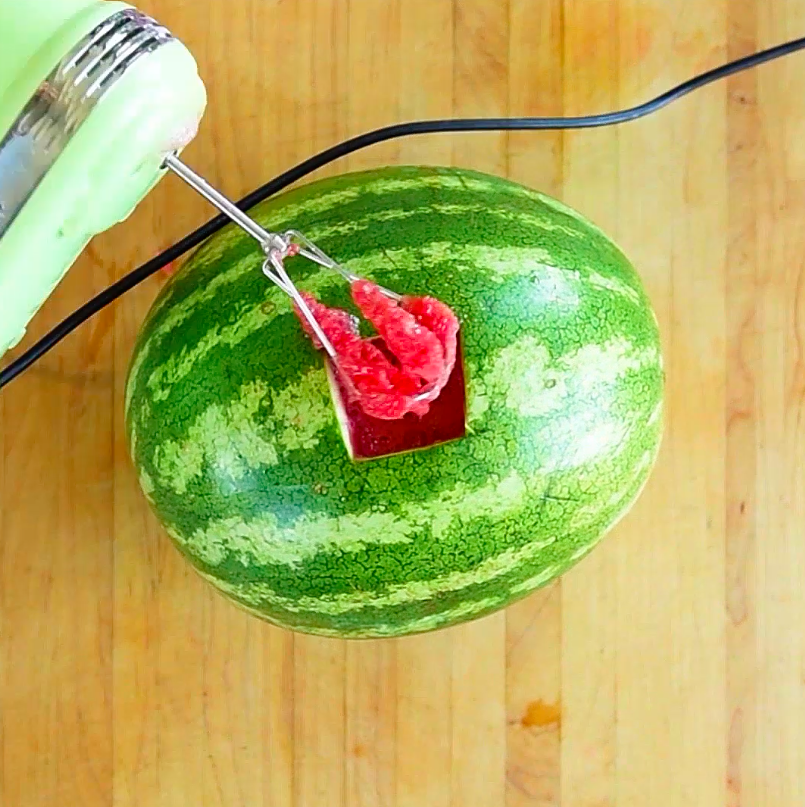 Add straws.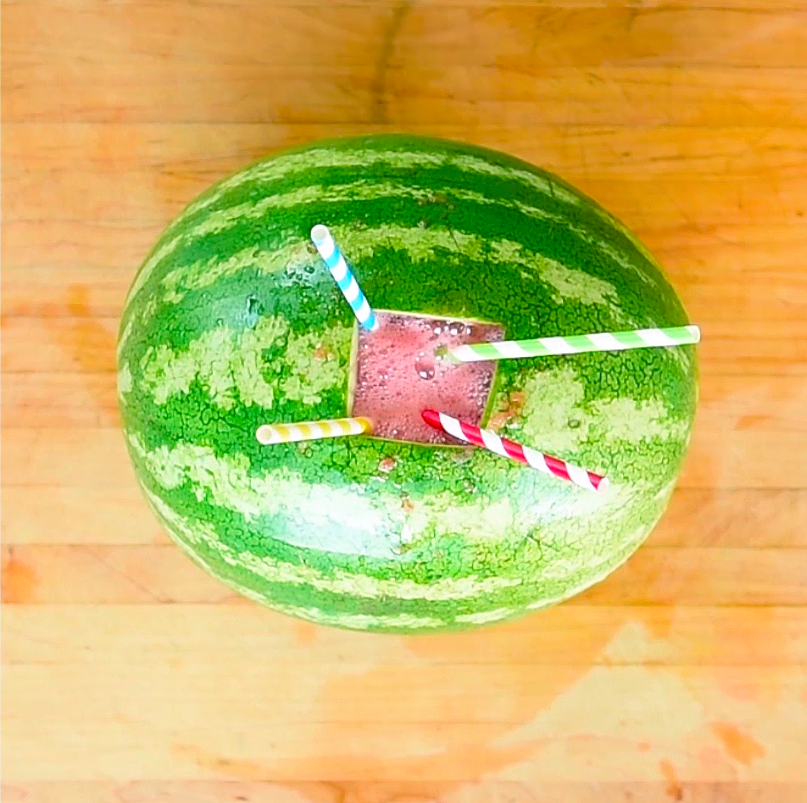 Partake.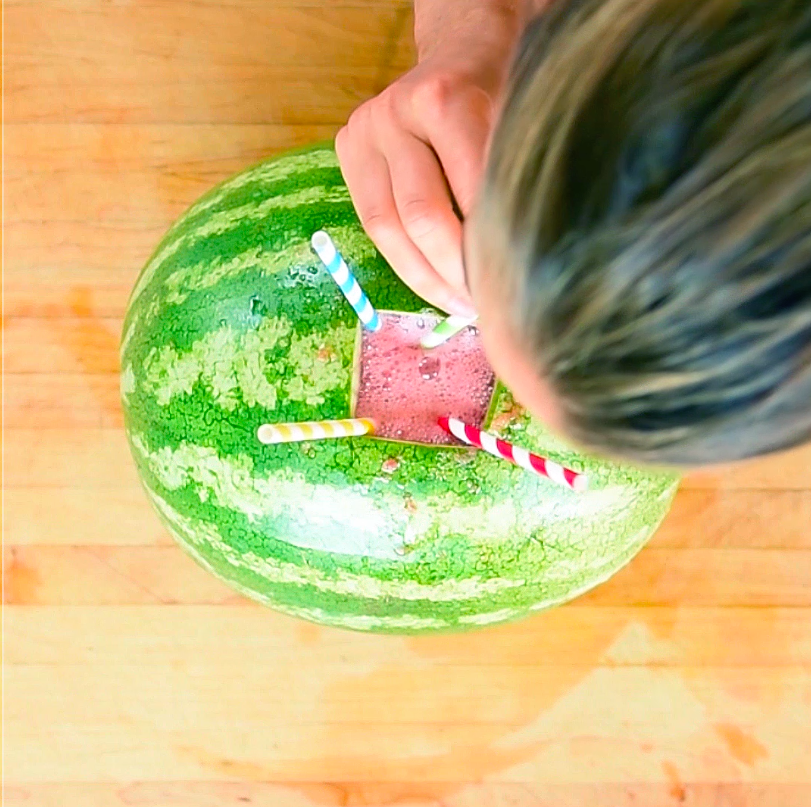 Pssstttt... If sharing isn't your thing, just pour the liquid into single serving glasses.