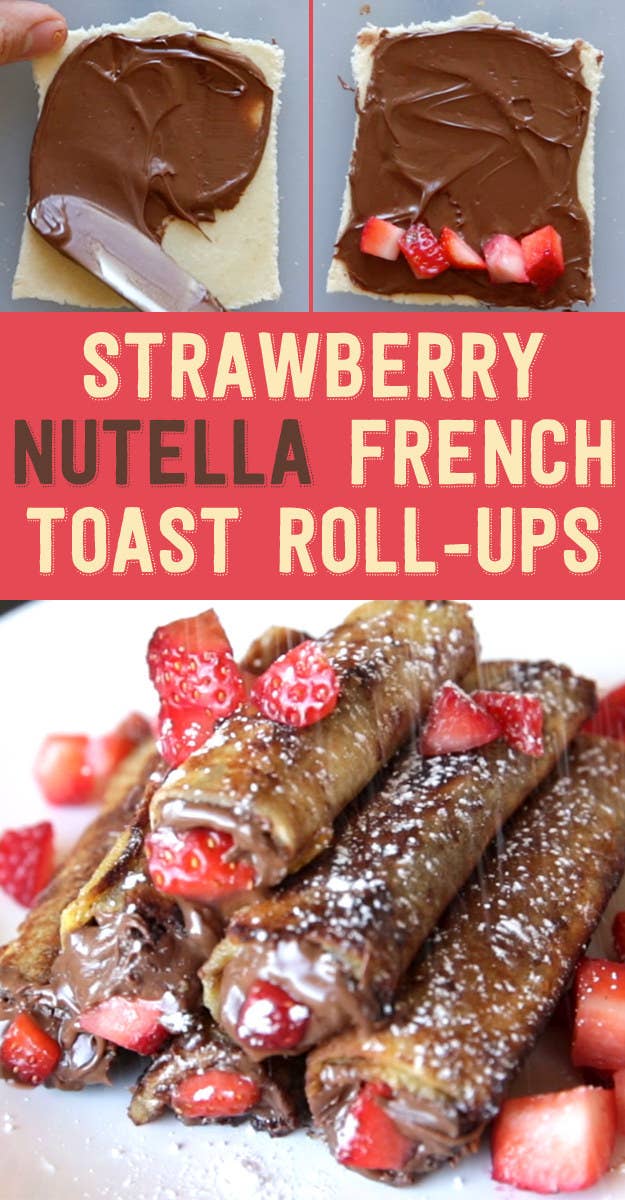 Start by cutting the crusts off of six slices of bread.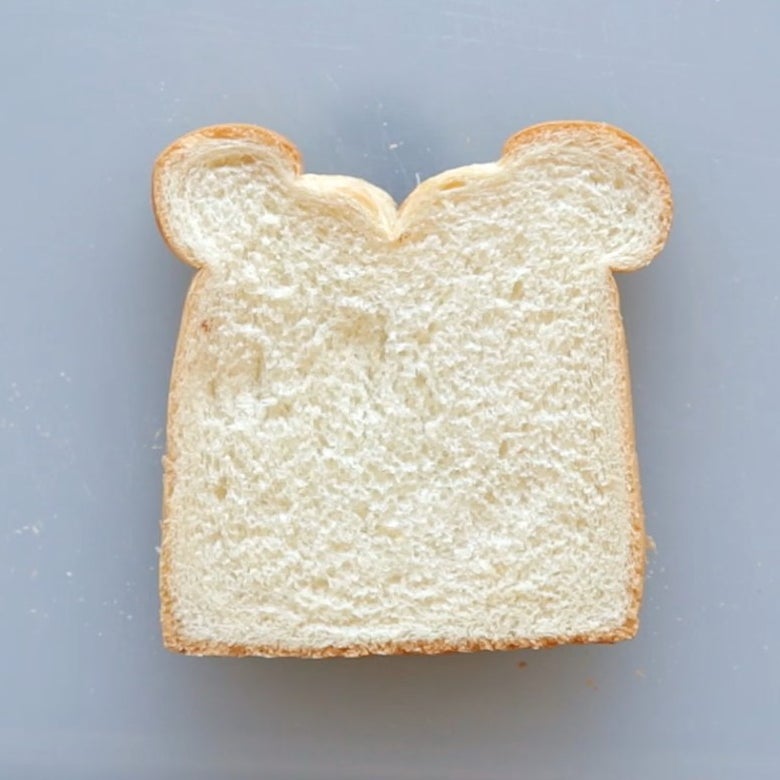 *Smush* each piece of bread so that it's thin and dense.
Spread each piece with a tablespoon of Nutella and a chopped strawberry.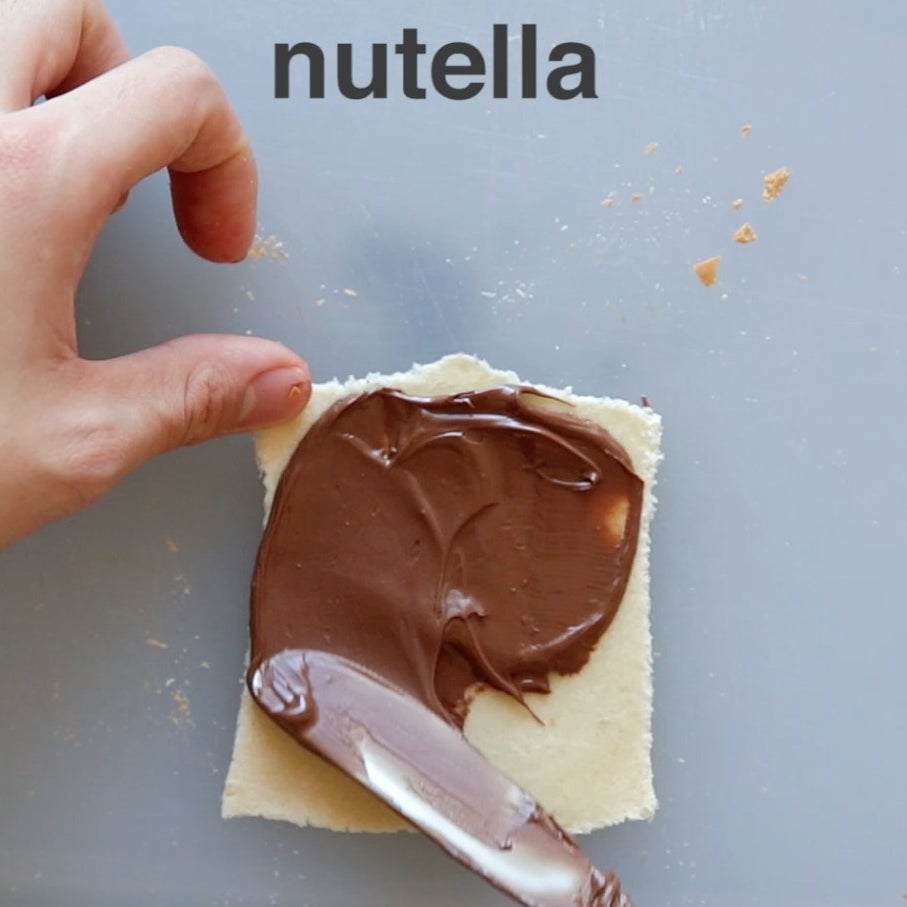 Combine two eggs, 1/4 cup whole milk, and two tablespoons sugar in a small or medium bowl.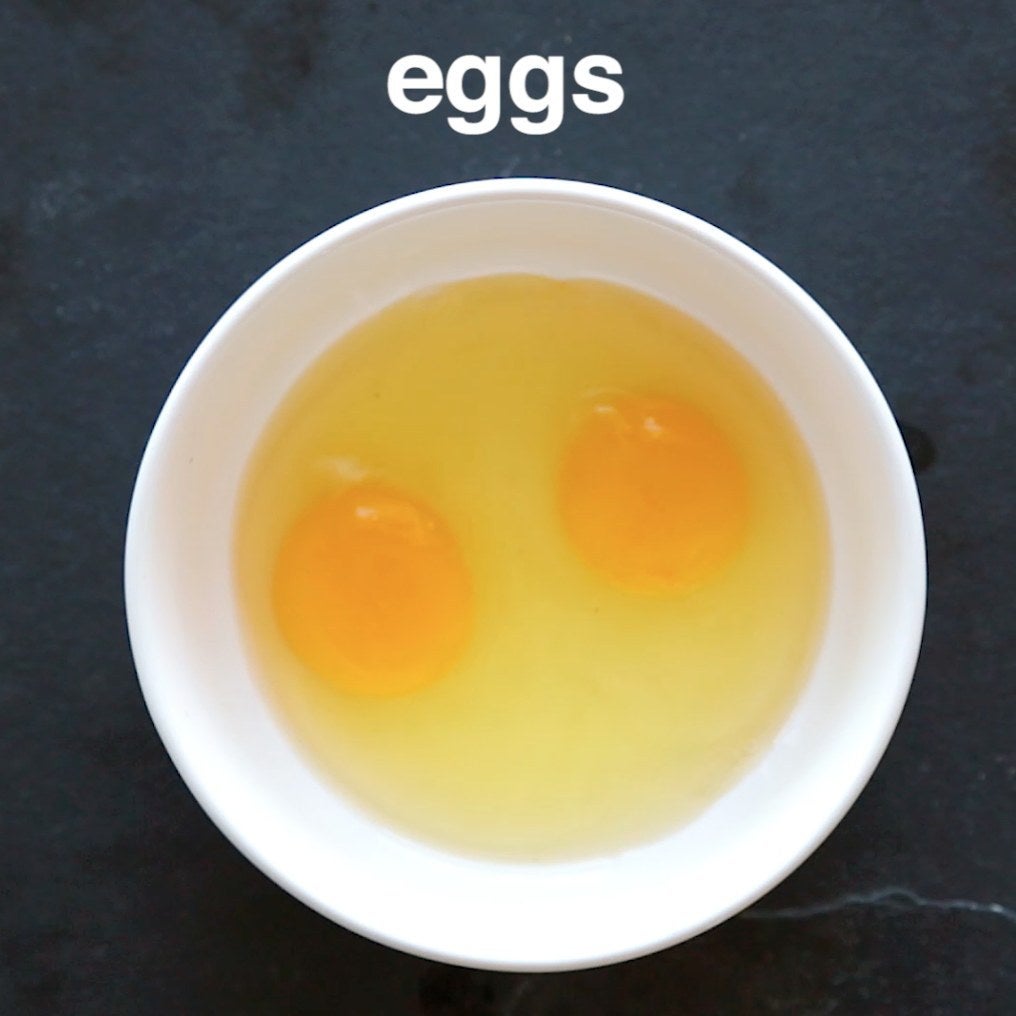 Whisk everything together, and soak the rolls in the mixture.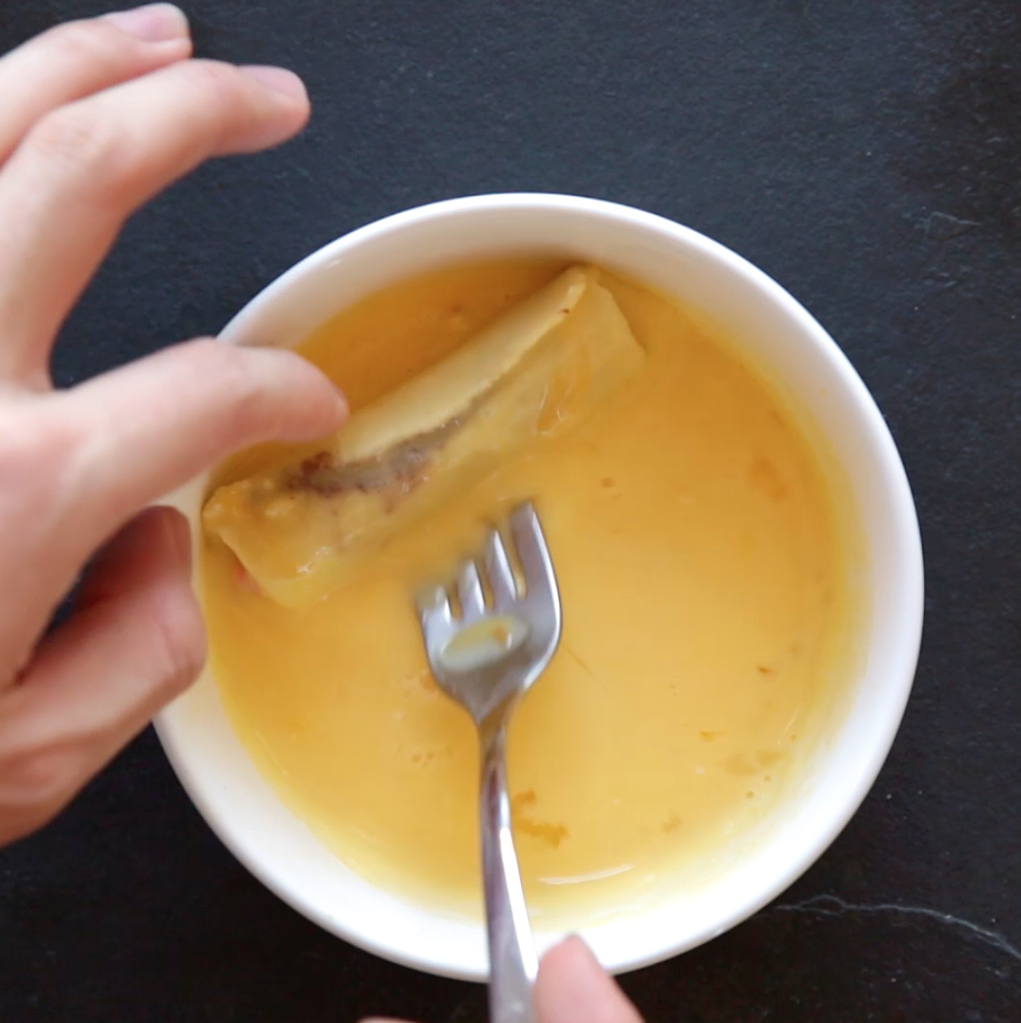 Melt butter in a large, non-stick skillet, and add the French toast roll-ups.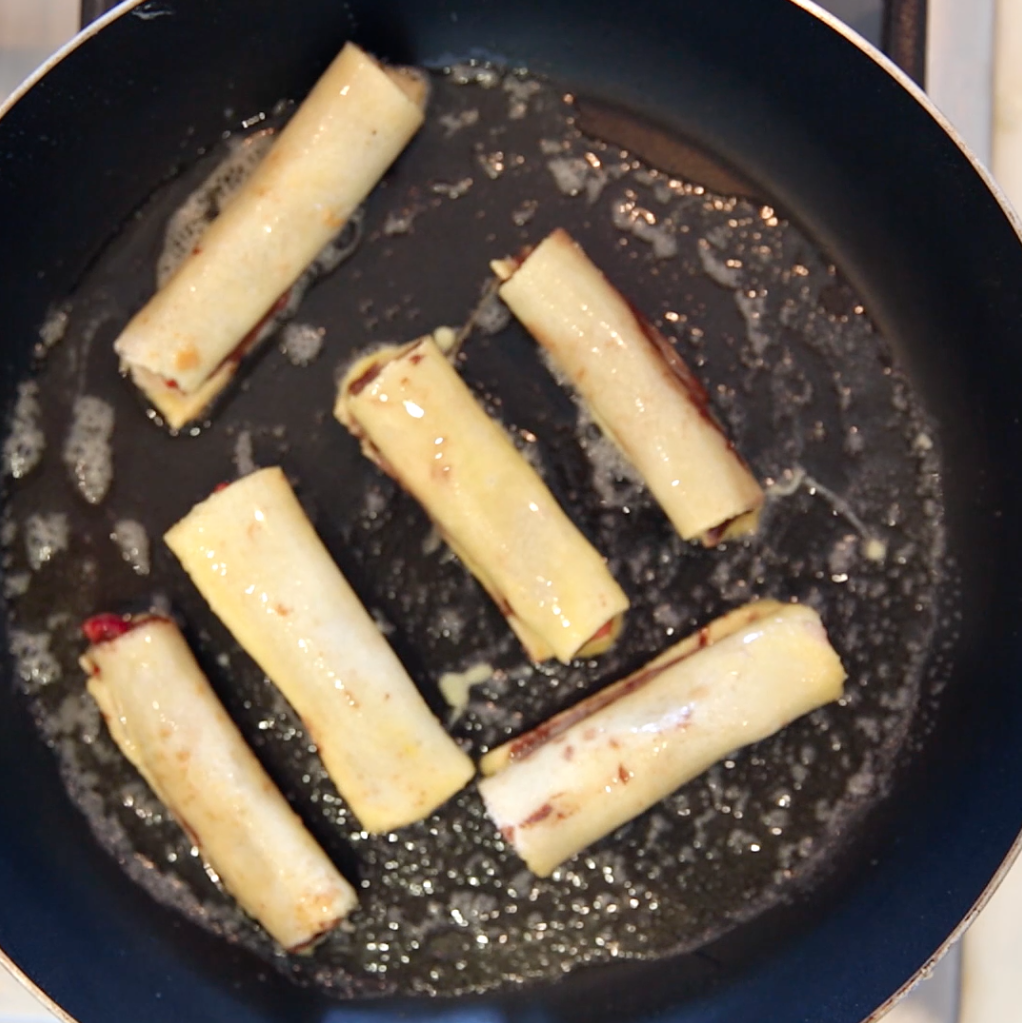 Cook, turning the rolls occasionally, until they're browned on all sides and hot all the way through.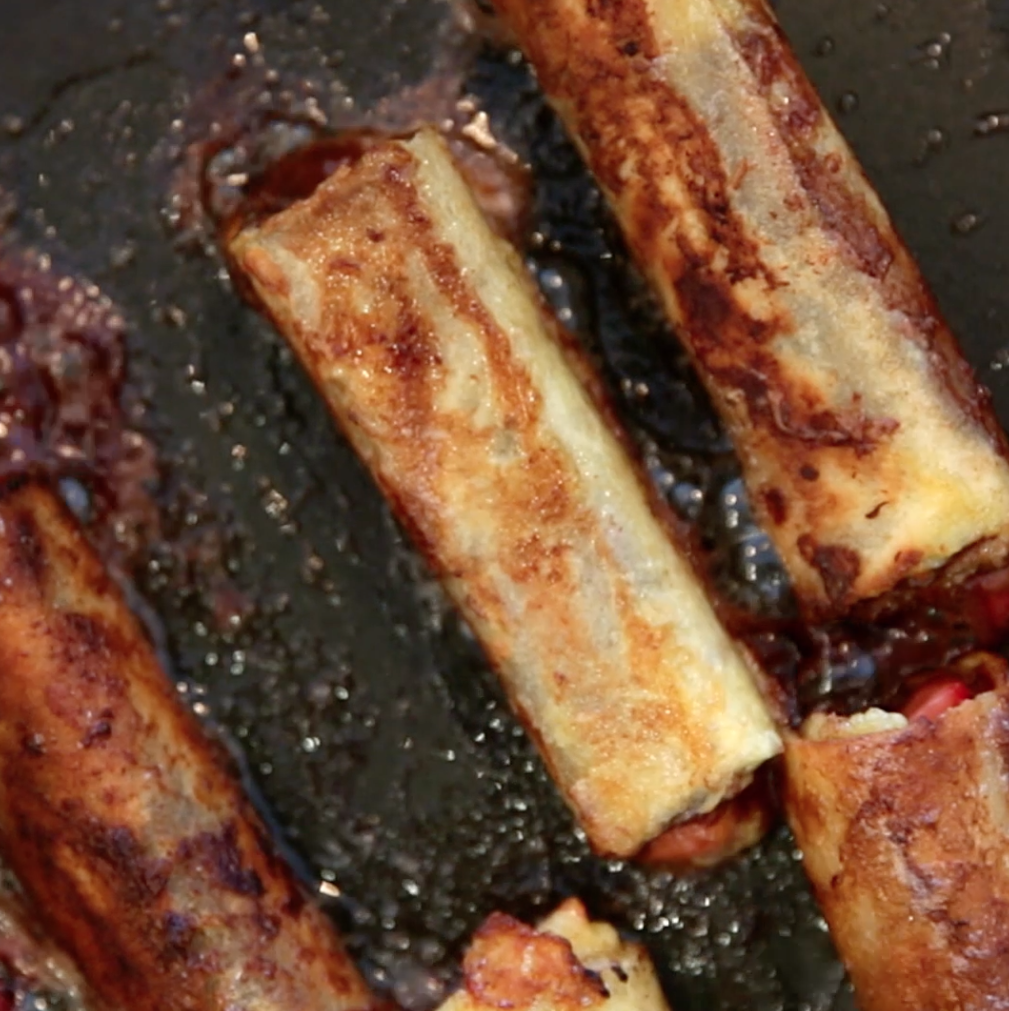 Strawberry Nutella French Toast Roll-Ups
Makes 6 roll-ups
Estimated active time: 15 minutes
Estimated total time: 15 minutes
6 slices white sandwich bread
6 tablespoons Nutella
6 strawberries, hulled and diced
2 large eggs
¼ cup whole milk
2 tablespoons granulated sugar
3 tablespoons unsalted butter
3 tablespoons powdered sugar
Slice the crusts off the slices of bread, then use a rolling pin to roll each slice so that it's flat and dense. Spread a tablespoon of Nutella evenly over each slice, then lay one sliced in a row at the bottom of each slice. Roll up each bread slice into a cigar shape, starting at the edge closest to the strawberries.
In a medium bowl, whisk together the eggs, milk, and granulated sugar. Dip each roll-up in the mixture, letting any excess liquid drip back into the bowl, and set the dredged roll-ups on a plate.
Melt the butter in a large nonstick skillet over medium heat, then place the bread roll-ups in the pan. Cook, turning the roll-ups occasionally, until all sides are golden brown, 6 to 8 minutes total. Serve with dusted powdered sugar!
Recipe by Alvin Zhou