These Sheet Pan Chicken Fajitas Are Game-Changing
The best part of fajitas are the toppings, so why not just cook them right in?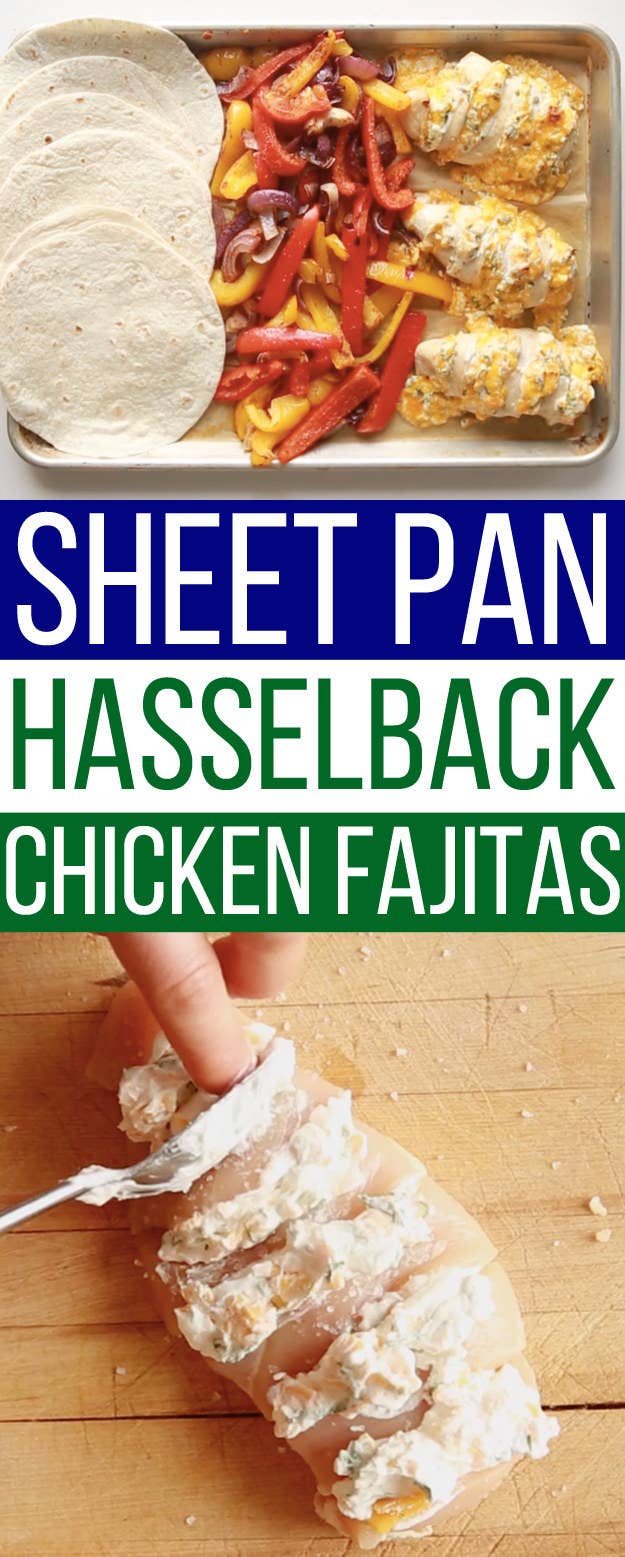 Fajitas are great. Each tortilla is a blank canvas that you can fill with veggies, meat, and as many toppings as possible.
Really, it's all about the toppings. So, why not just cook some of those toppings right into your meat???
The best part is, it's not even HARD! Just cut slits in a chicken breast...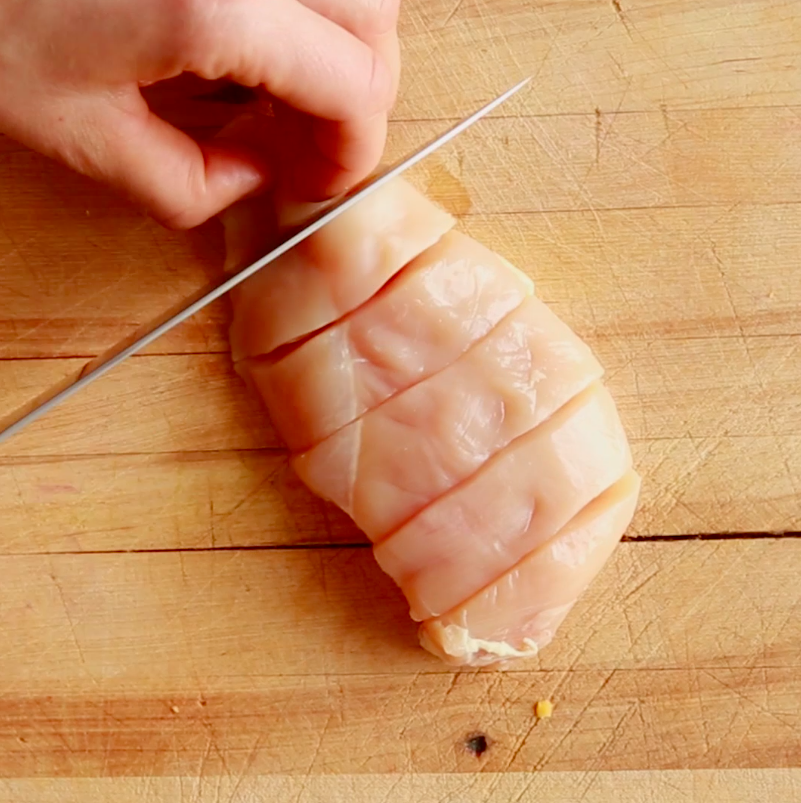 ...and fill each slit with a delicious mixture of sour cream, cilantro, and cheese.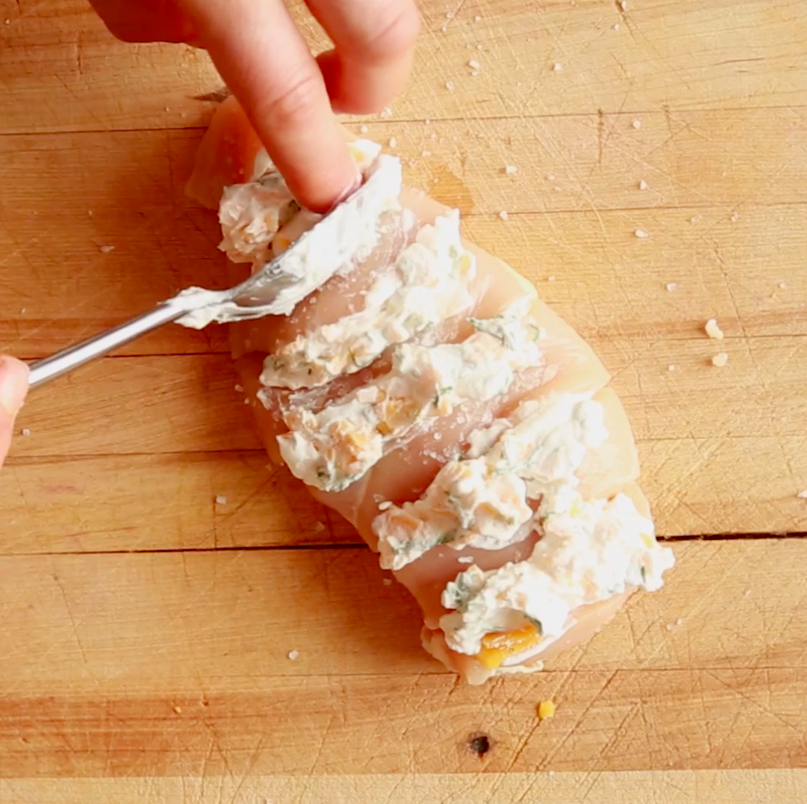 To round out the fajita feast, cook the chicken breasts on a sheet pan with some veggies, and add tortillas at the very end of cooking just to get them nice and hot.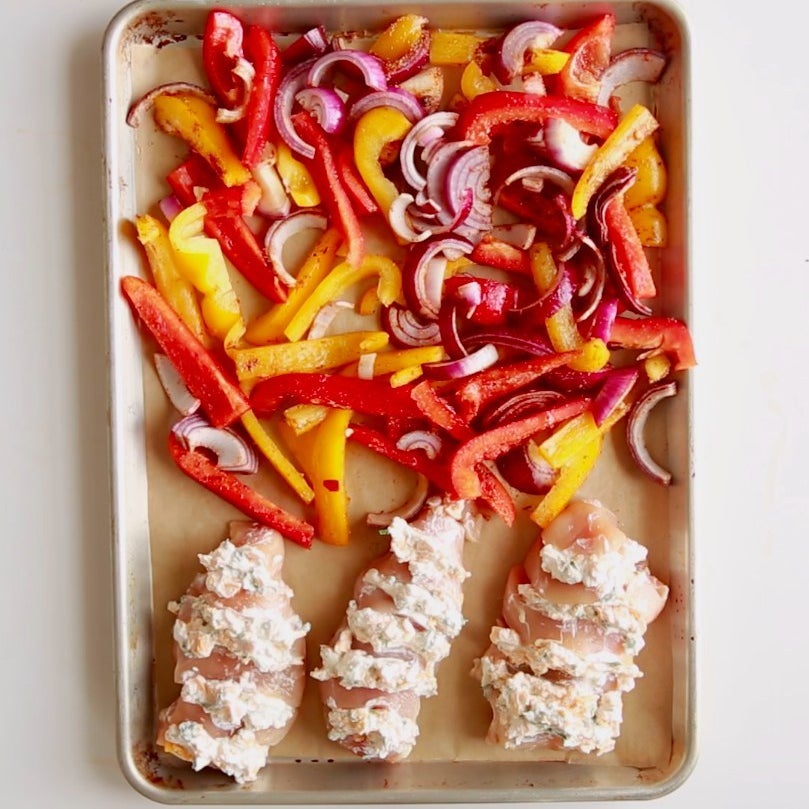 Sheet Pan Cheesy Hasselback Chicken Fajitas
Makes 3 servings
Estimated active time: 15 minutes
Estimated total time: 45 minutes
INGREDIENTS
2 medium bell peppers, sliced
2 medium red onions, sliced
1 teaspoon garlic powder
1 teaspoon onion powder
1 teaspoon chili powder
1 tablespoon olive oil
Kosher salt and freshly ground pepper
¼ cup fresh cilantro leaves, roughly chopped
¾ cup sour cream
4 ounces shredded cheddar cheese
3 small boneless, skinless chicken breasts
Kosher salt and freshly ground pepper
6 (8-inch) flour tortillas
Salsa, guacamole, shredded cheddar, and sour cream, for topping
PREPARATION
1. Preheat the oven to 400°F and line a large baking sheet with parchment paper.
2. In a large mixing bowl, toss the peppers and onions with the garlic powder, onion powder, chili powder, olive oil, and some salt and pepper. Spread the vegetables out over two-thirds of the baking sheet, leaving one-third of the sheet tray empty.
3. In a small mixing bowl, stir together the chopped cilantro, sour cream, and cheddar cheese. Slice deep slits into the chicken breasts, spacing the slits about ¾-inches apart and making sure not to slice all the way through the bottom of the chicken breast. Place the chicken breasts on the empty part of the baking sheet, and spoon some of the cilantro-sour cream sauceinto each slit, using up all the sauce Bake everything in the preheated oven for 20 minutes, until the vegetables are soft but still al dente. The chicken will be almost cooked through.
4. Push the vegetables towards the center of the pan to make room for the tortillas, then dry the empty space on the sheet tray with a paper towel. Lay the tortillas over the empty part of the sheet tray (it's OK if they overlap) and bake everything for another 5 minutes, until the vegetables are soft, the chicken is cooked through, and the tortillas are warm. Serve immediately, with whatever toppings you like.
Recipe by Christine Byrne