To make veggie noodles, all you need is a spiralizer or a julienne peeler. These items can be found at most kitchen appliance stores.
1.
Zucchini Cacio e Pepe
2.
Raw Spicy Zoodle Bowl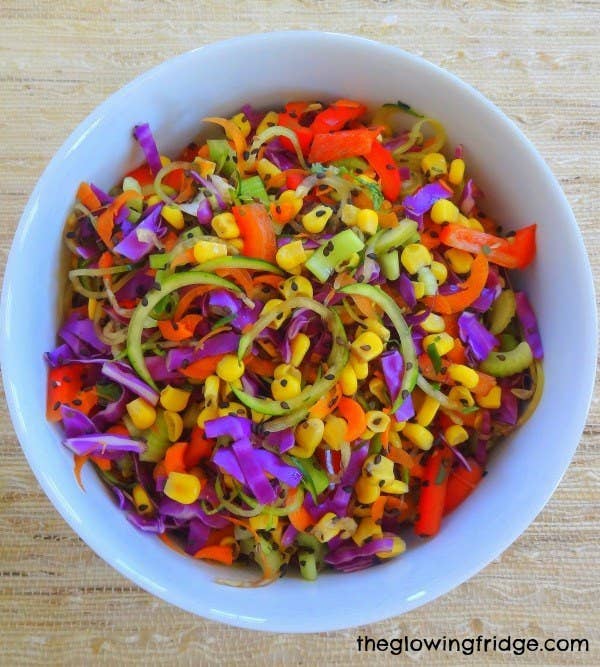 3.
Raw Carrot Pasta with Ginger-Lime Peanut Sauce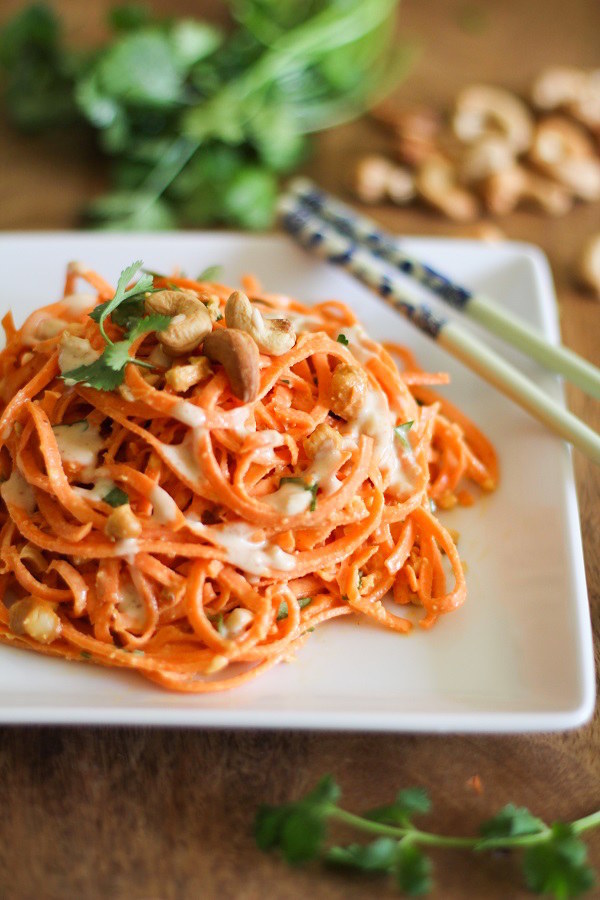 4.
Creamy Roasted Red Pepper Zucchini Noodles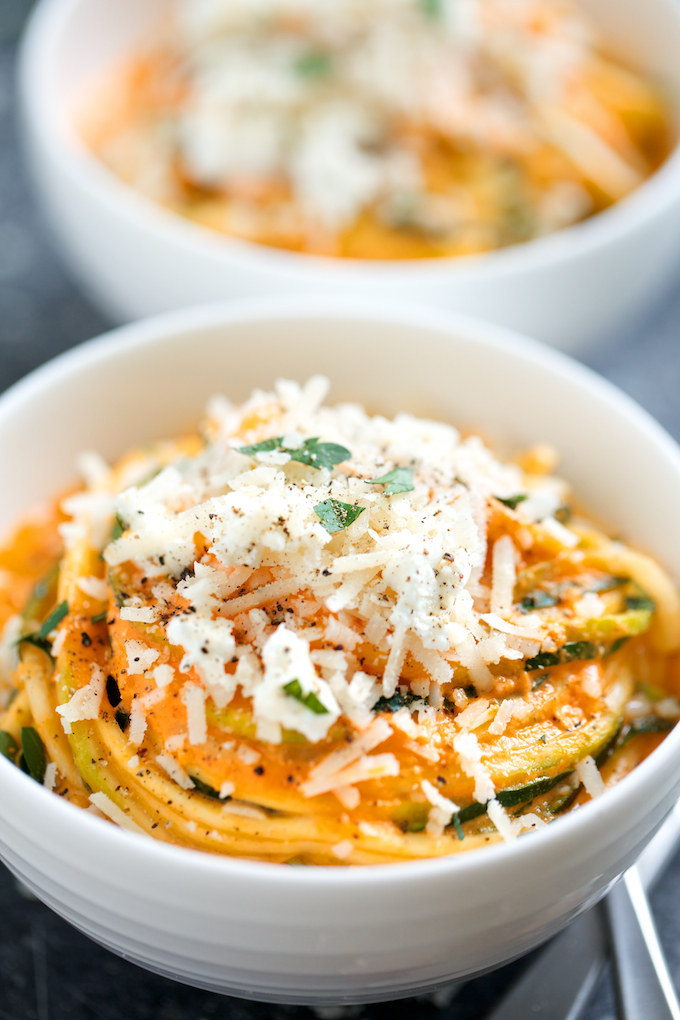 5.
Chilled Cucumber-Dill Salad with Cashews and Quinoa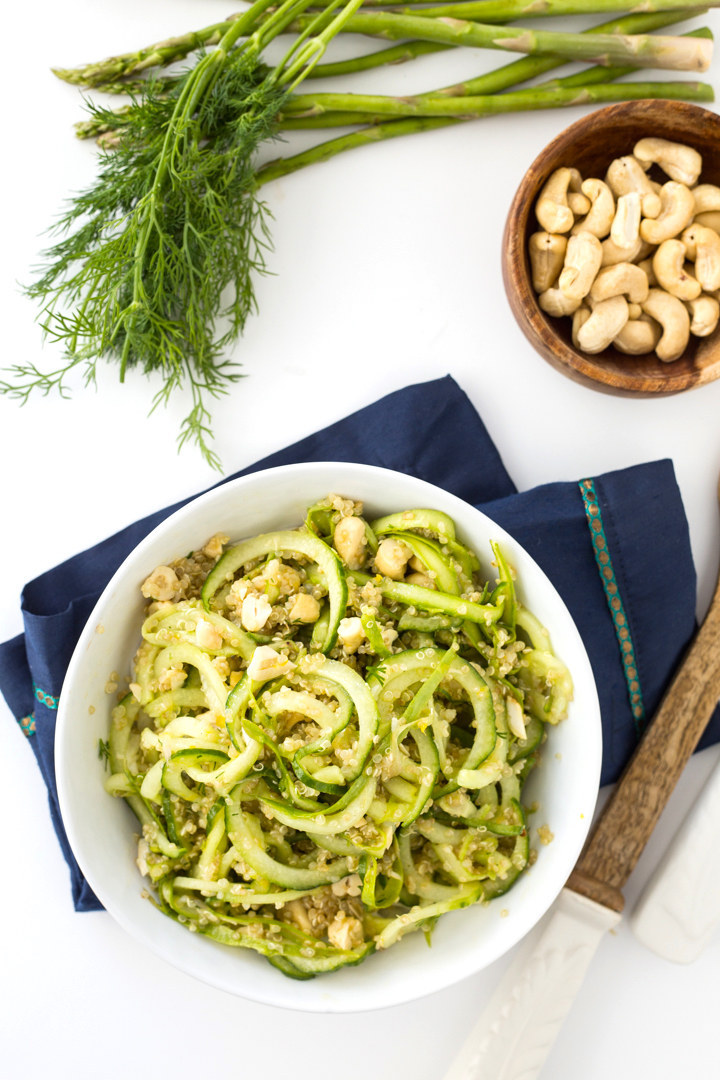 6.
Rad Rainbow Pad Thai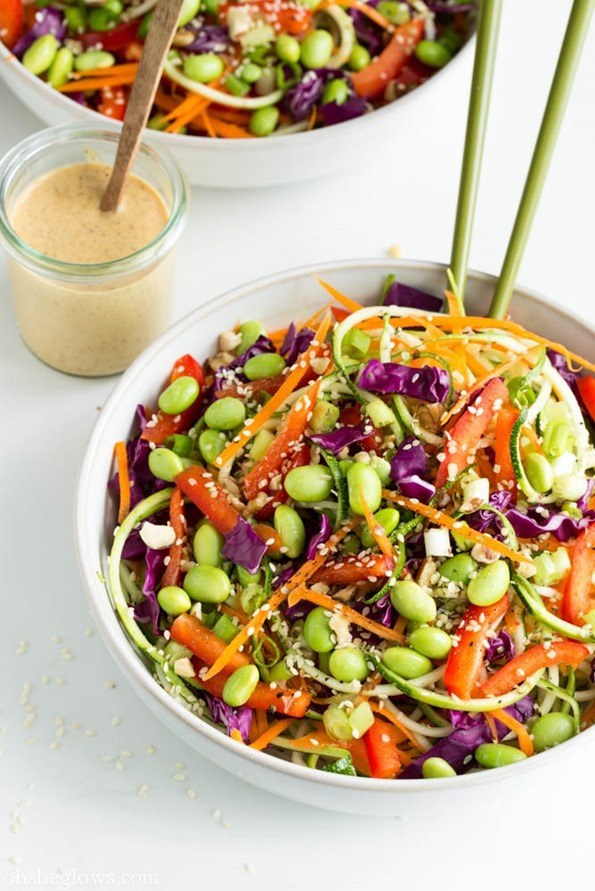 7.
Goat Cheese, Beet Noodle, and Cherry Salad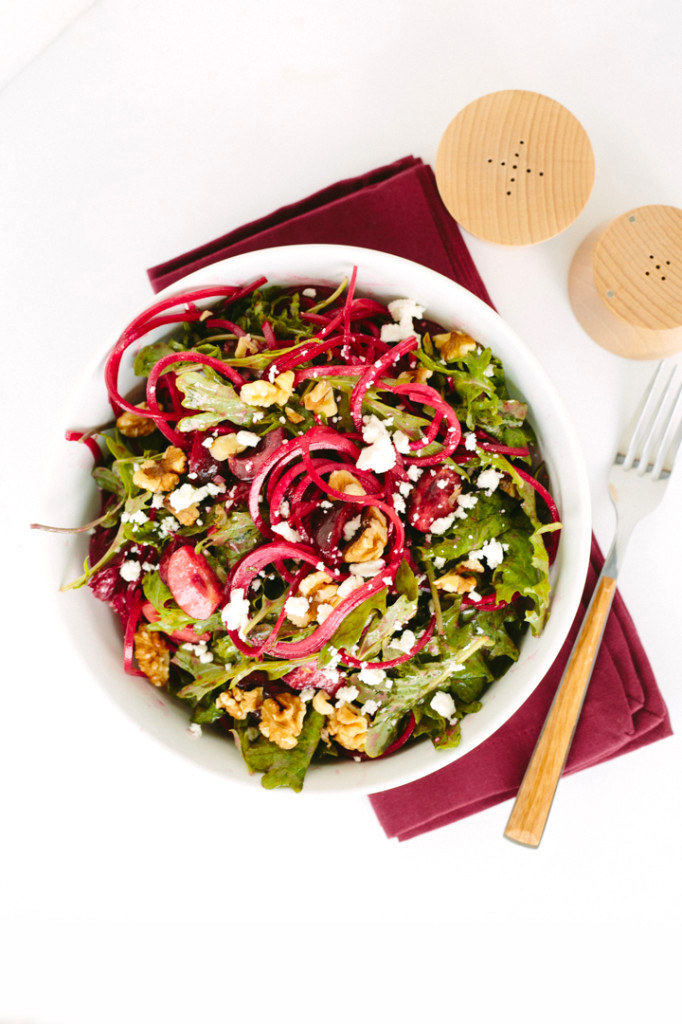 8.
Cajun Sweet Potato Noodles
9.
Colorful Jicama Noodle Salad with Tahini-Ginger Dressing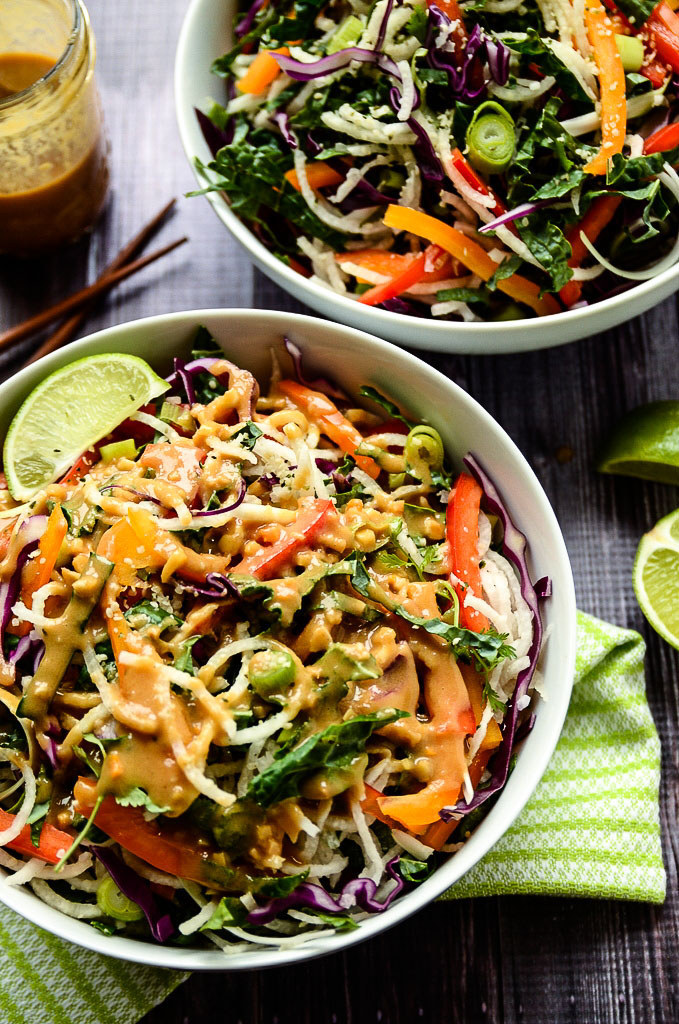 10.
Kelp Noodles with Kale and Garlic-Almond Miso Dressing
11.
Sesame-Ginger Cucumber Salad with Mint and Edamame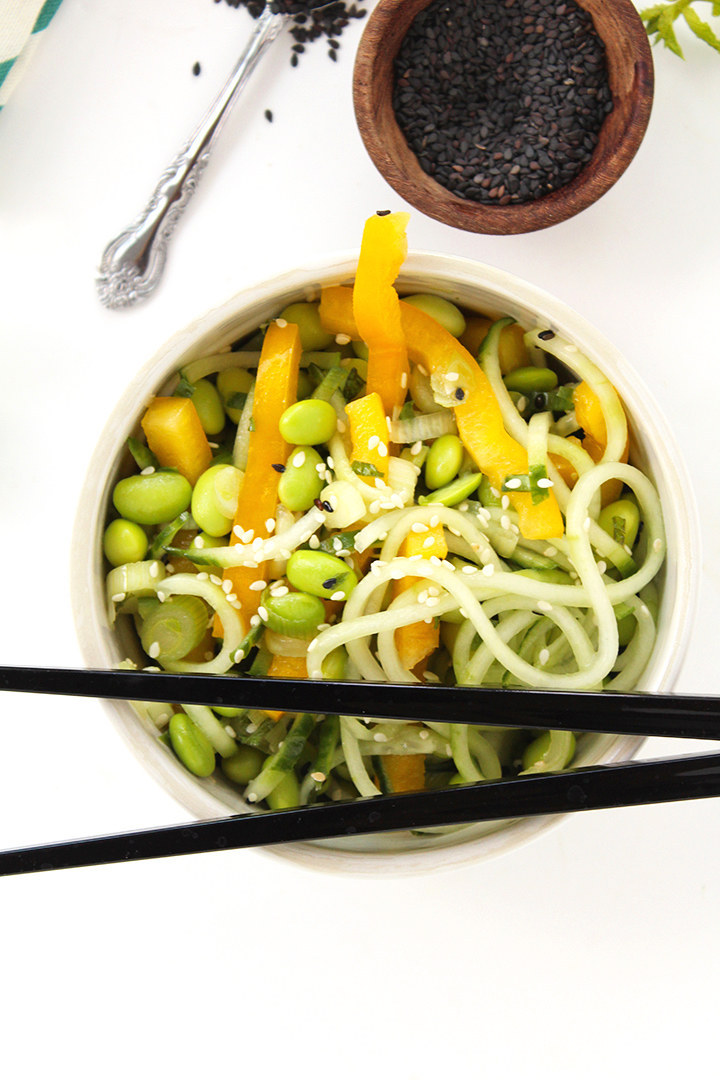 12.
Zucchini Noodle Pasta with Tomatoes and Parmesan Pesto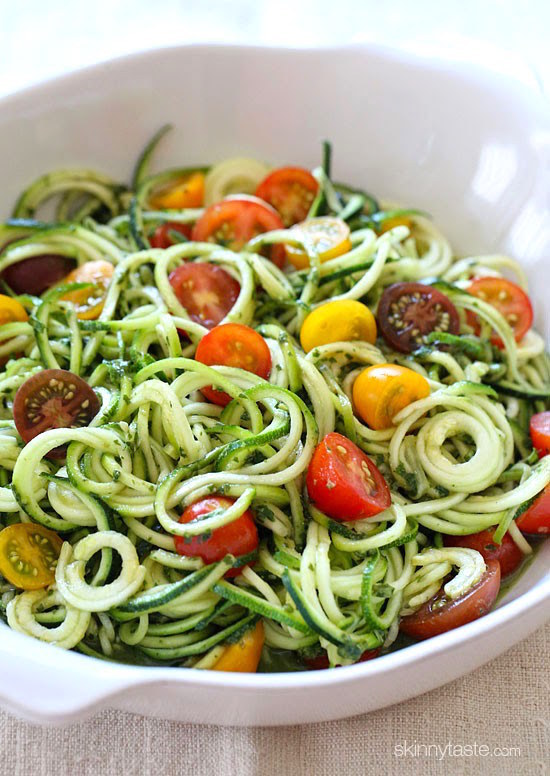 13.
Roasted Beet Noodles with Goat Cheese and Pecans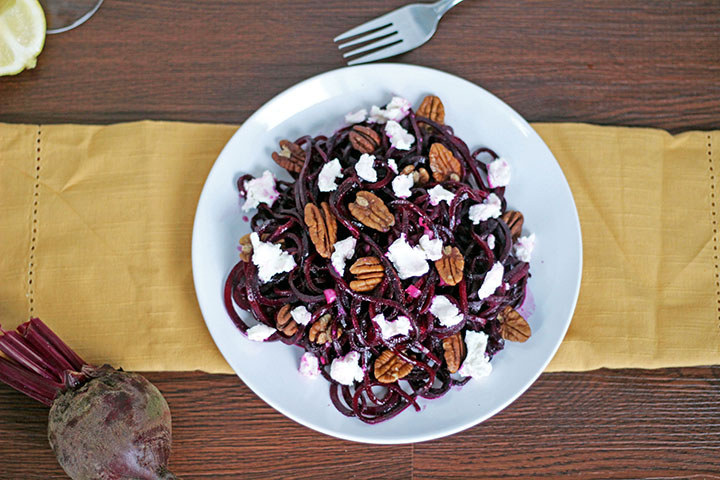 14.
Shrimp Scampi Zoodles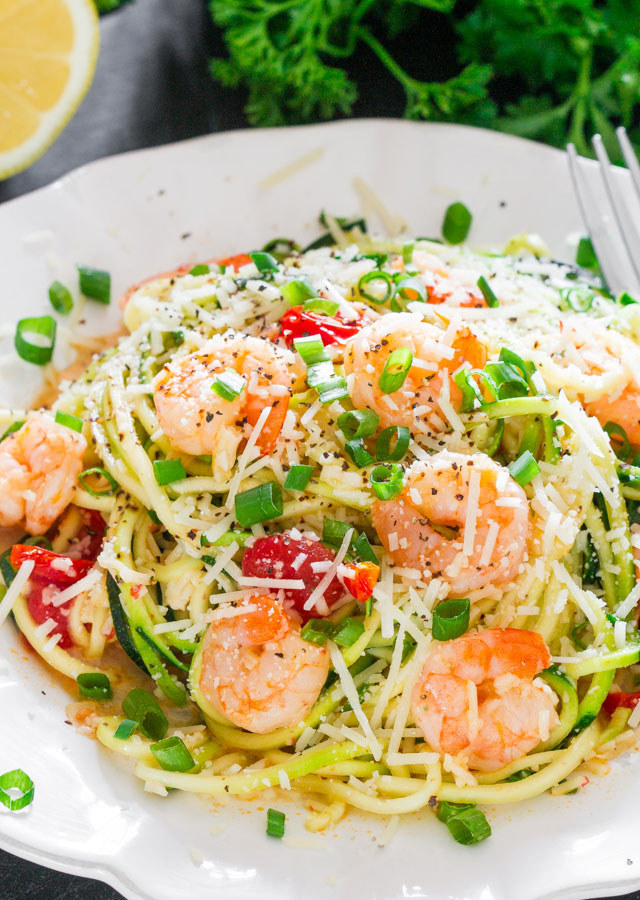 15.
Zucchini Noodles with Cilantro Lime Chicken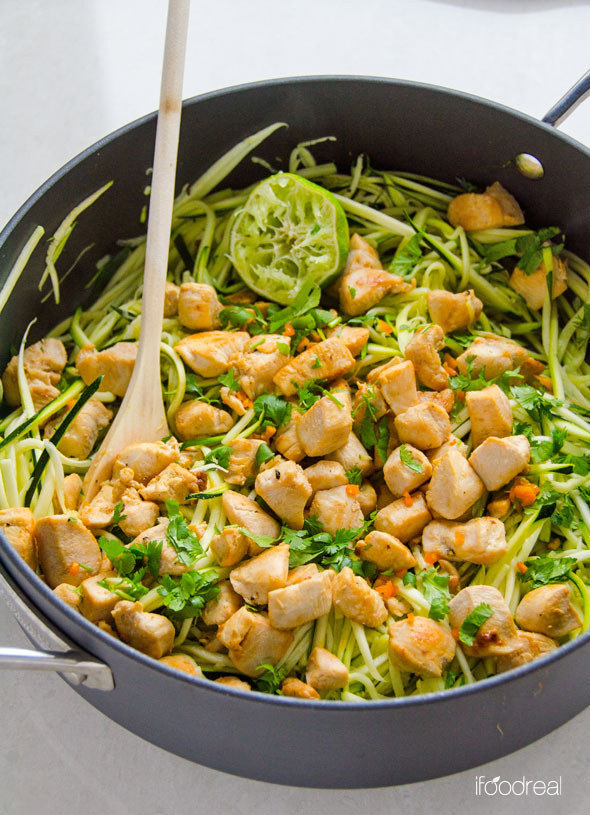 16.
Basil-Broccoli Noodles with White Beans and Tomato
17.
Spiralized Cabbage-Apple Bowl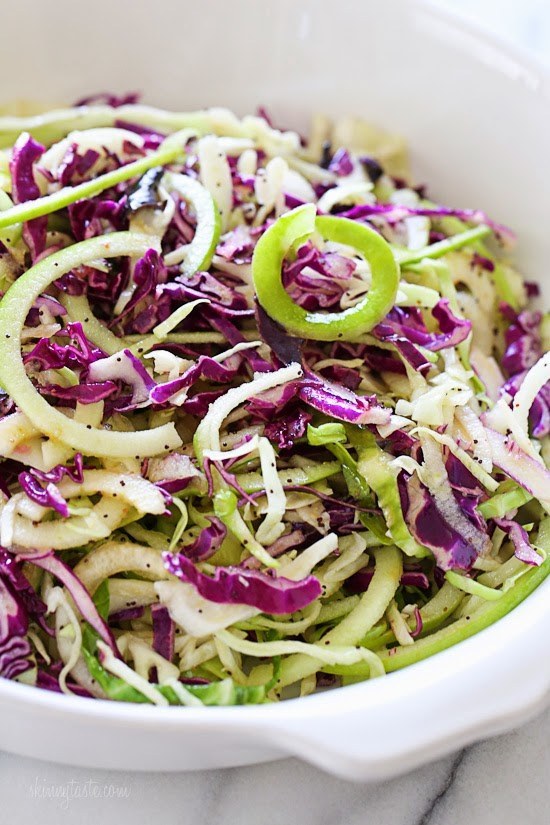 18.
Sweet Potato Noodles with Coconut Curry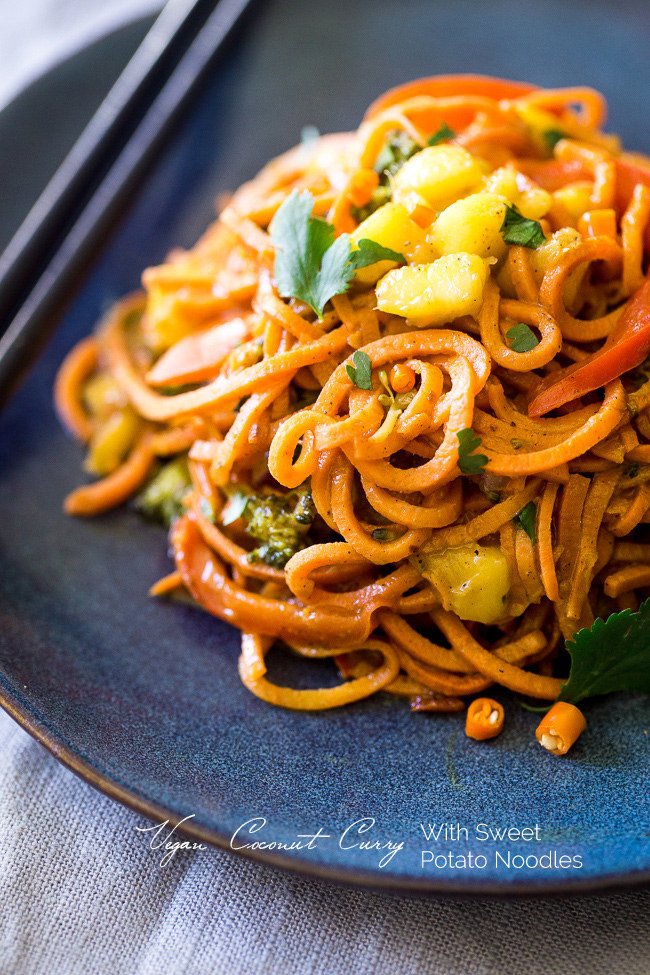 19.
Golden Beet Noodles with Spicy Green Harissa Chicken