White Chocolate Is A Big, Fat Lie
It isn't chocolate. It isn't even Facebook friends with real chocolate. It isn't even a LinkedIn 3rd connection with real chocolate.
White chocolate doesn't contain any chocolate.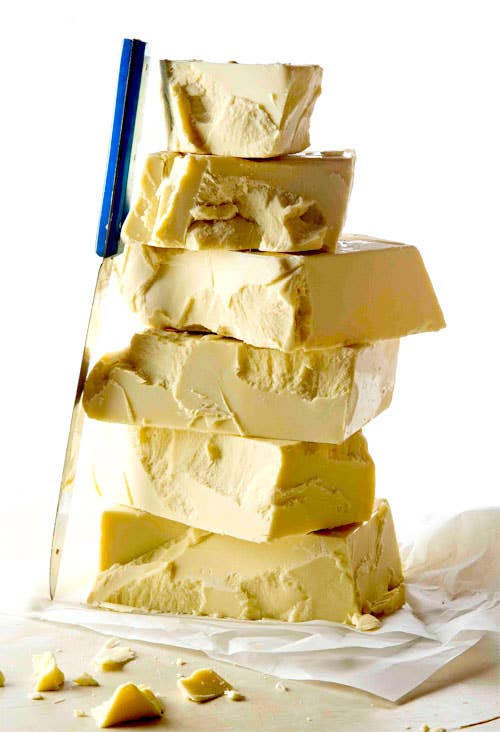 Its main ingredient is cocoa butter, a pale yellow vegetable fat that comes from a cocoa bean but isn't chocolate.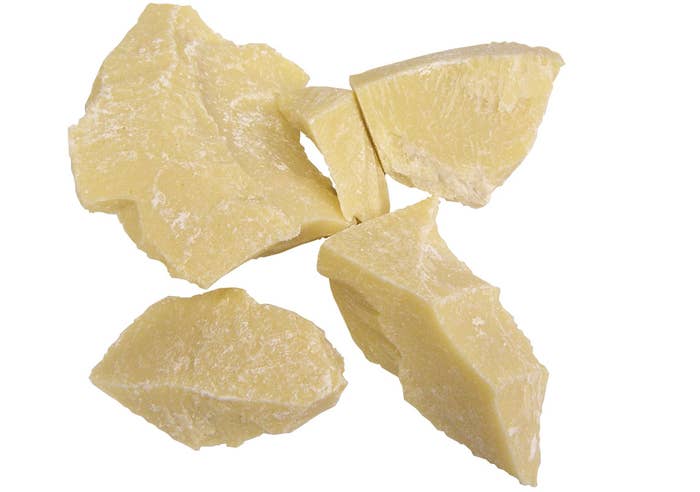 Cocoa butter gets squished out of cocoa nibs when real chocolate is being made, like this: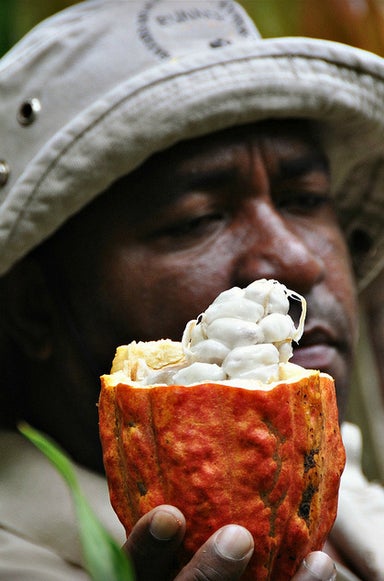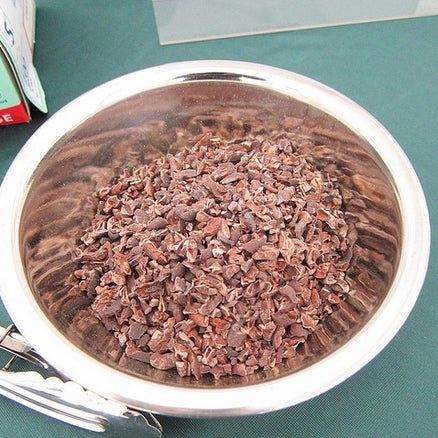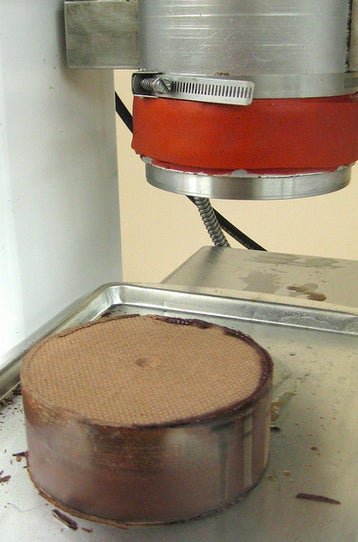 1) So you've got ripe cocoa pods that are full of cocoa beans (top row, left). 2) The beans are removed from the pods, fermented, dried, roasted (top row, right). 3) They're cracked open, their shells are discarded and what results are cocoa nibs (second row, left). 4) The nibs are ground into a paste called chocolate liquor (second row, right). 5) Chocolate liquor can be separated into cocoa butter and cocoa solids using a fancy press (bottom row, left). The solids provide the flavor and color that we think of for dark chocolate. Read more about the science of making chocolate in Wired.
Cocoa butter doesn't taste good on its own, so we add milk solids, milk fat, sugar, and vanilla to it to turn it into white chocolate.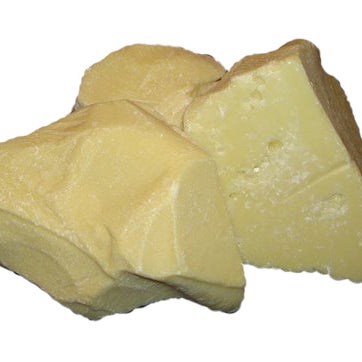 Still, the quality of the cocoa butter — and how the cocoa beans and nibs were processed — is an important factor in the quality of white chocolate.
In 2004, the FDA established a "Standard of Identity" for white chocolate that set a minimum percentage of cocoa butter, milk solids, and milk fat, and a maximum allowance of sweeteners.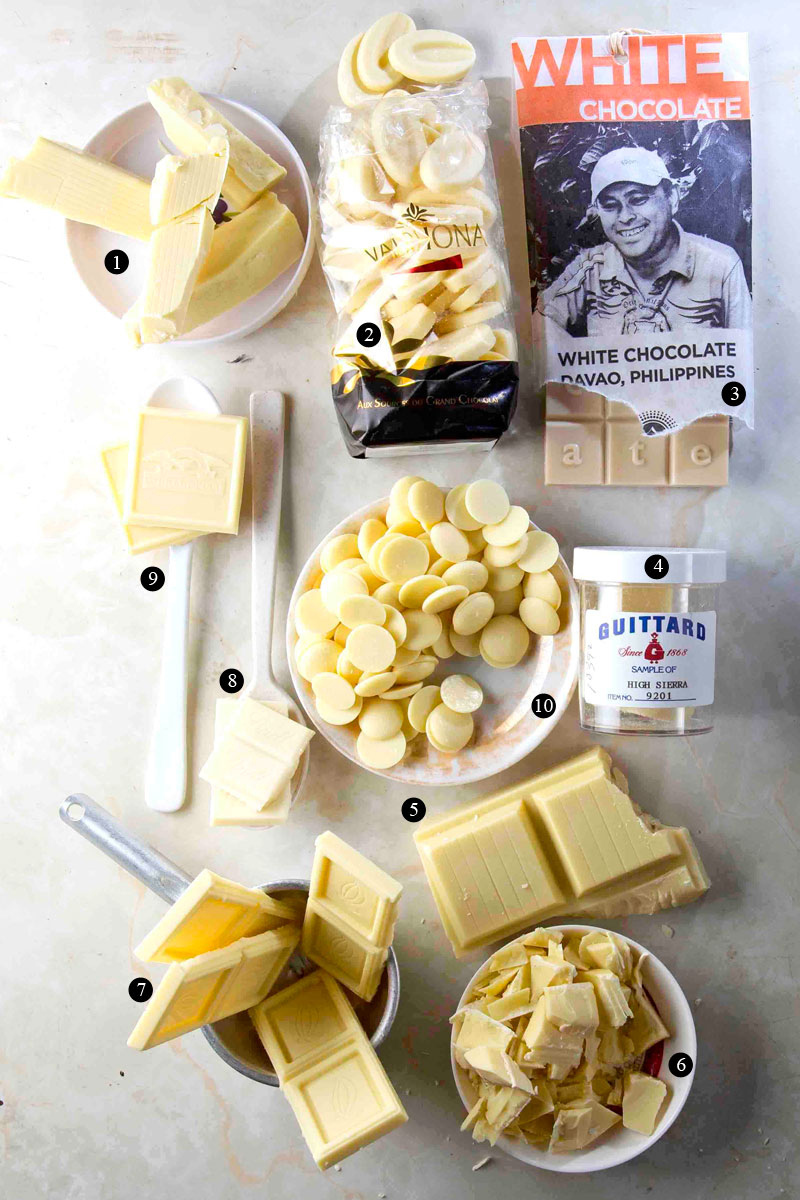 It's still kind of hard to buy good white chocolate — most of them are the super sweet, gross version that people hate on — but there actually are amazing white chocolates in this world.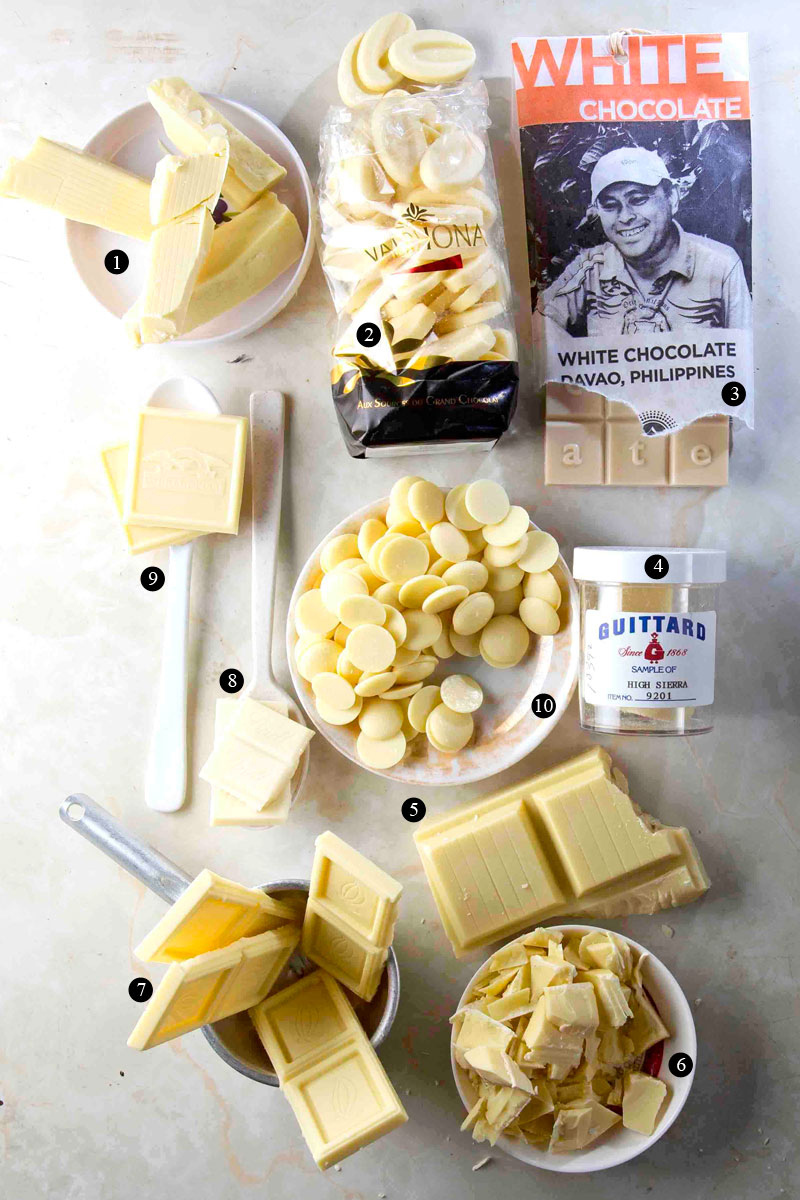 In general, good white chocolate will be ivory, not white.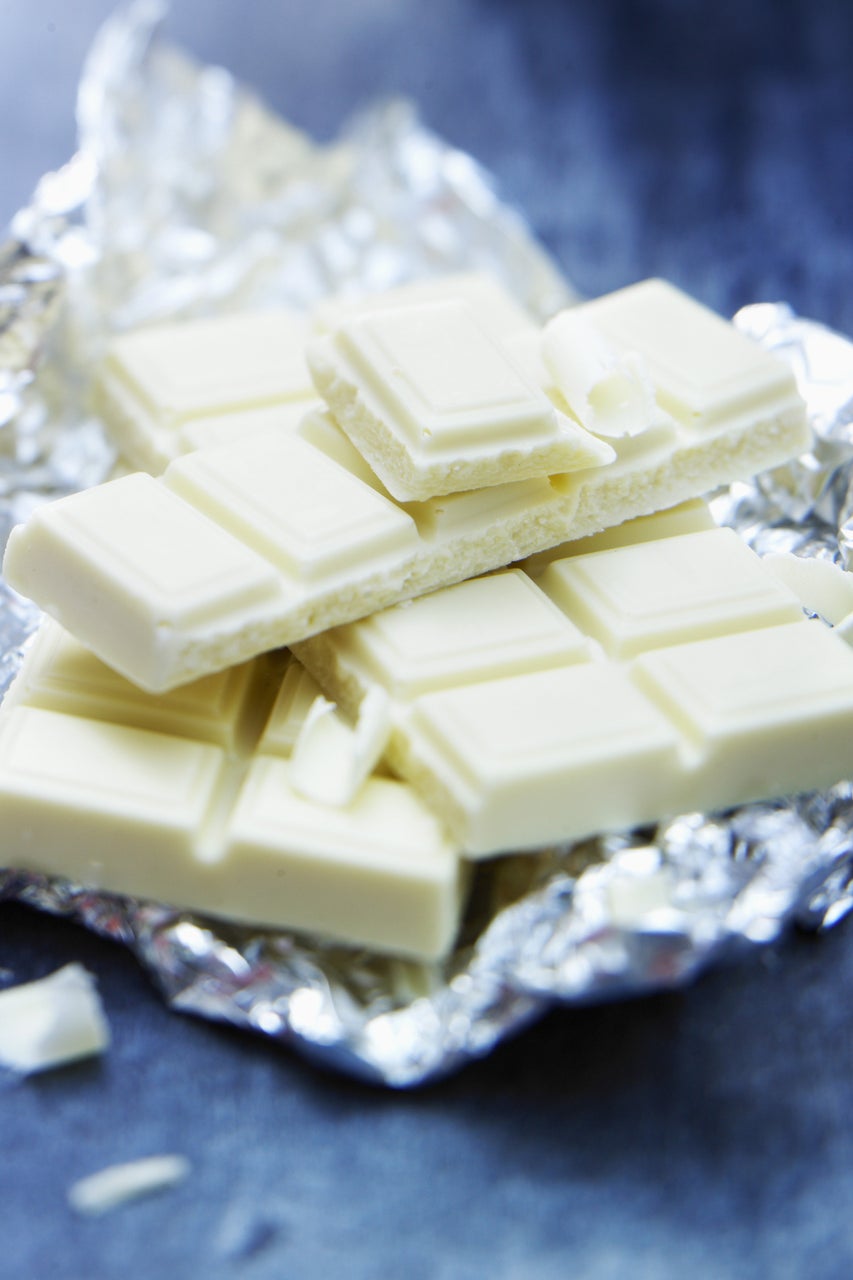 If it's too white, that means instead of cocoa butter, vegetable oil or some other fat was used. However, some manufacturers get around the color problem by adding artificial color, which you can tell from the ingredient list.
High-quality white chocolate is especially important if you intend to coat something.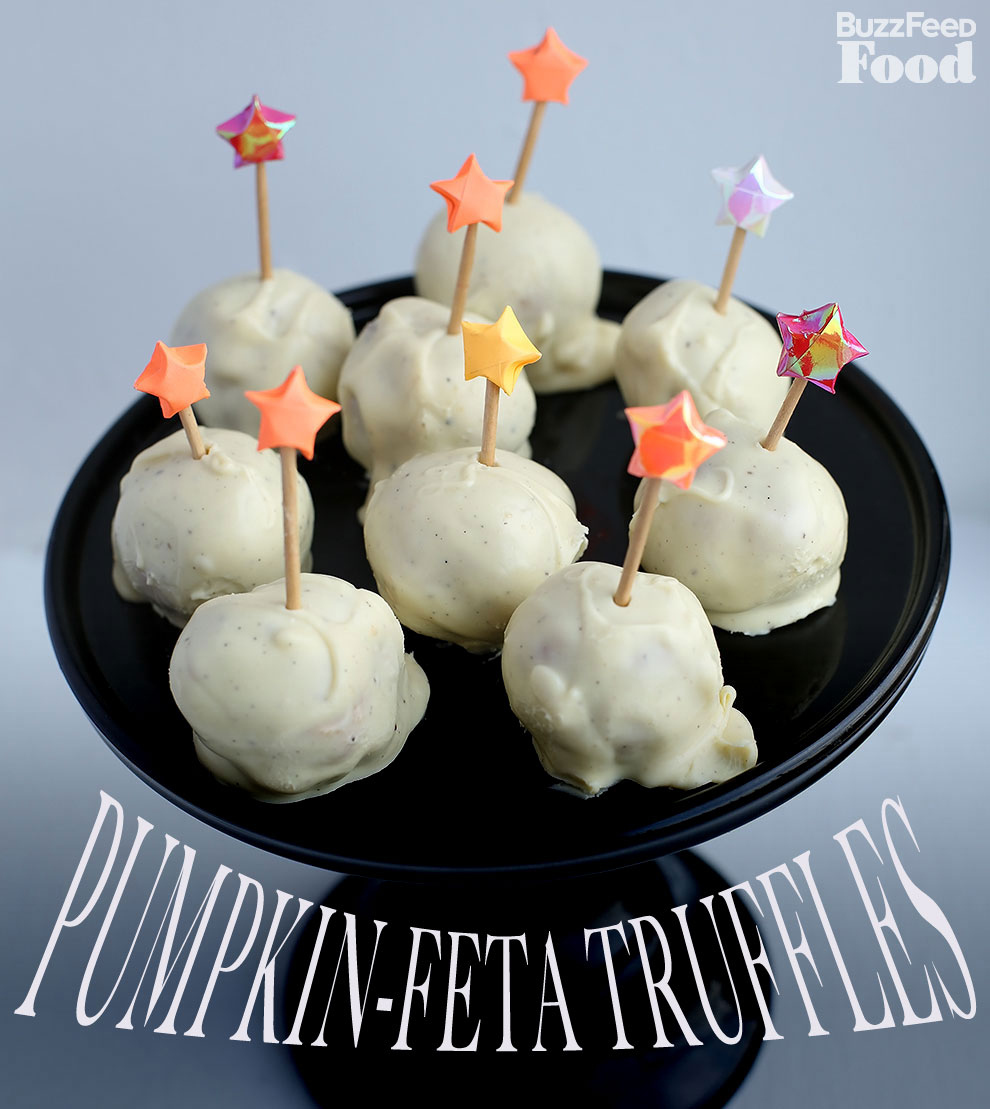 Now that you know what's up, here are 13 reasons to get over your hard feelings about white chocolate's lies:
Red Velvet Brownies with White Chocolate Buttercream Frosting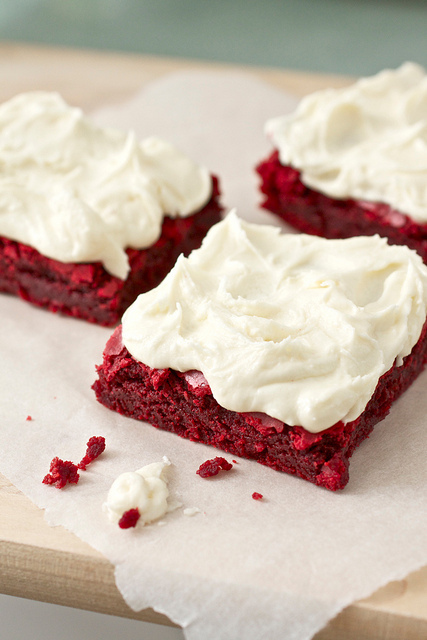 No-Bake Golden Oreo Truffles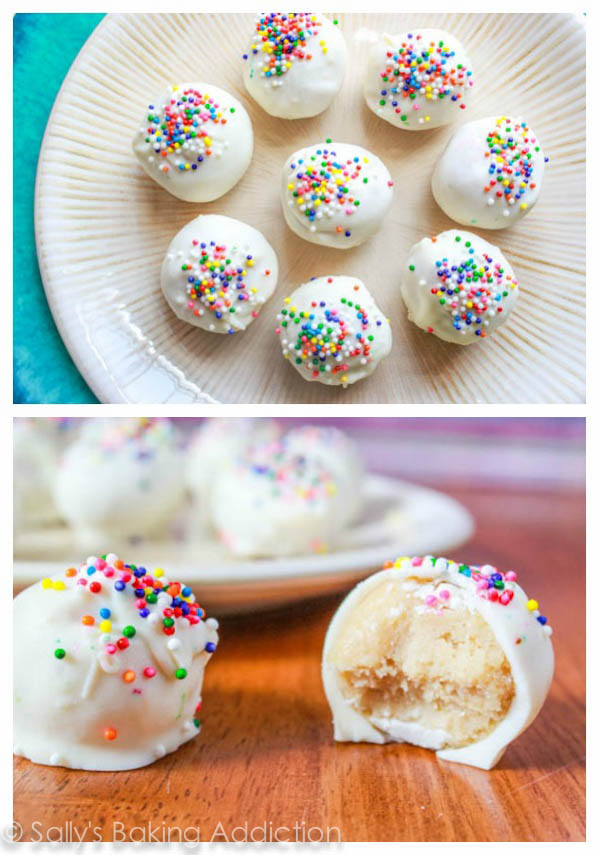 Chocolate Chip Cookie Popcorn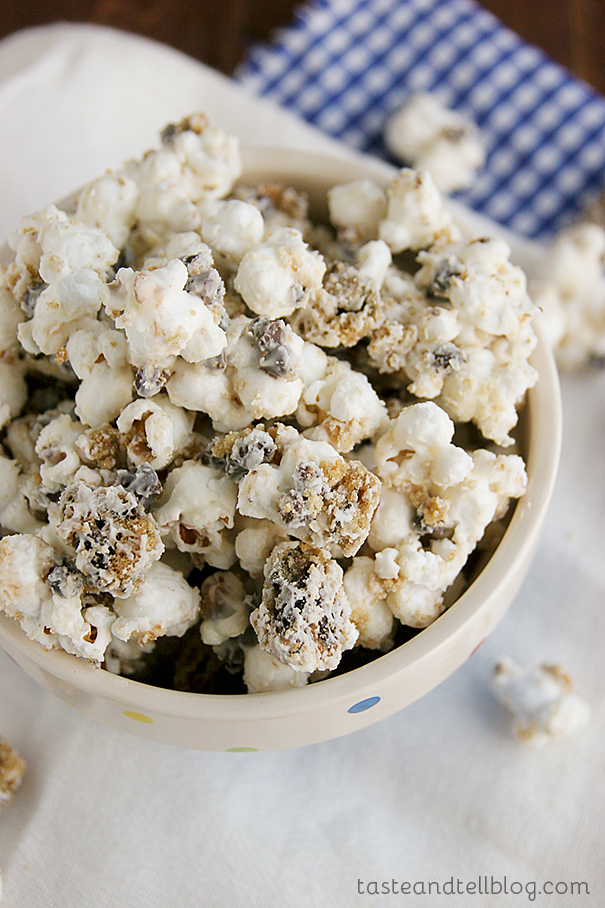 White Chocolate Cream Cheese Mousse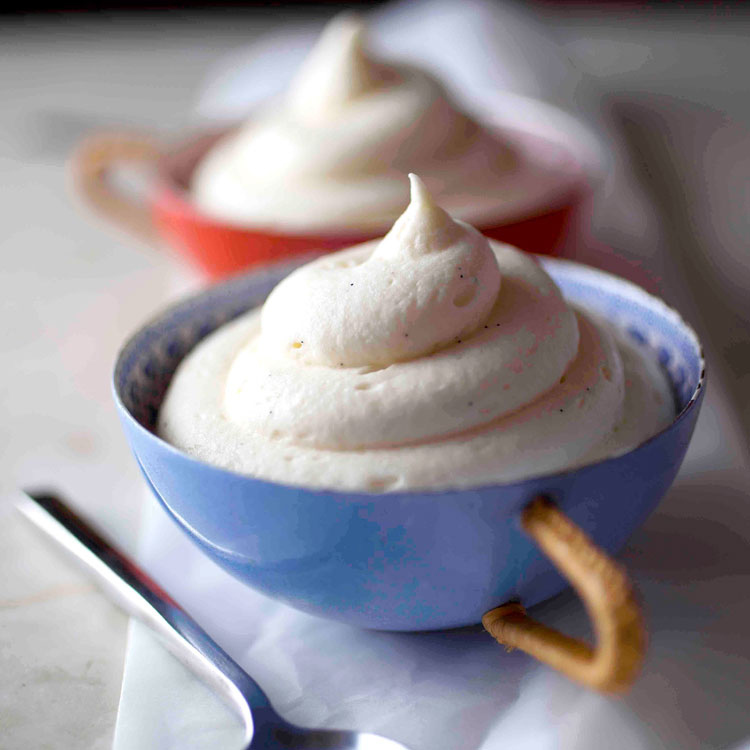 Chewy White Chocolate Macadamia Nut Cookies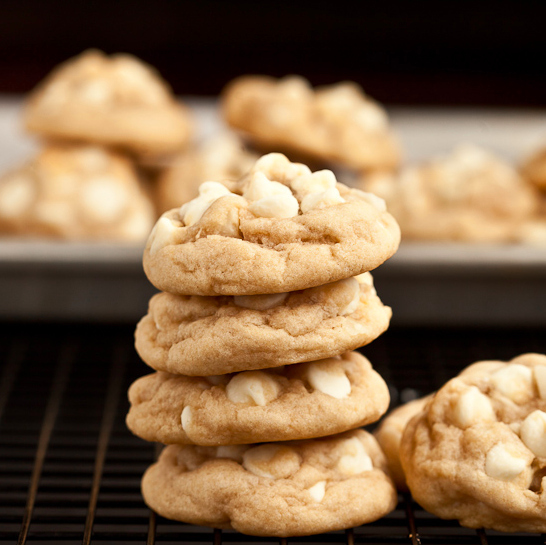 White Chocolate Reese's Fudge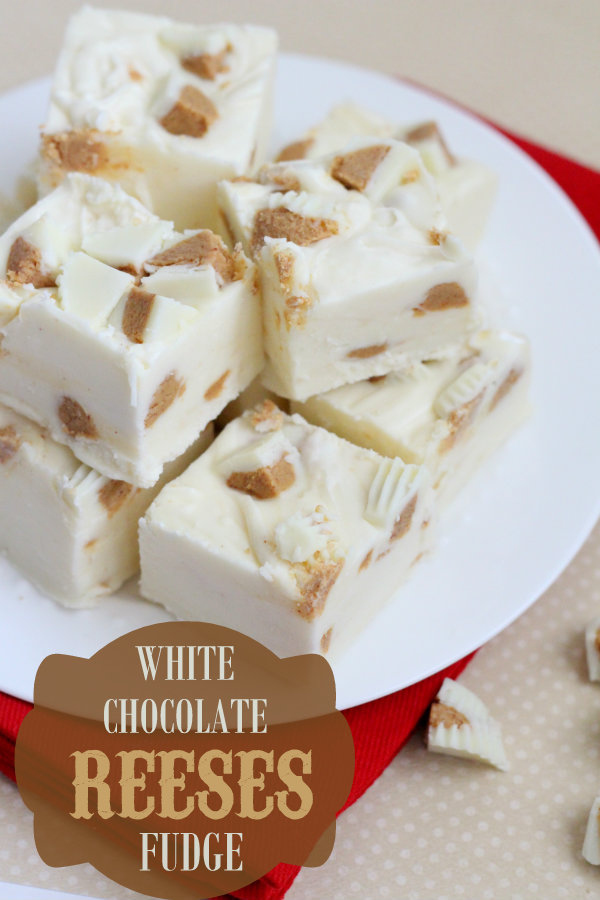 Two-Ingredient Strawberry White Chocolate Popsicles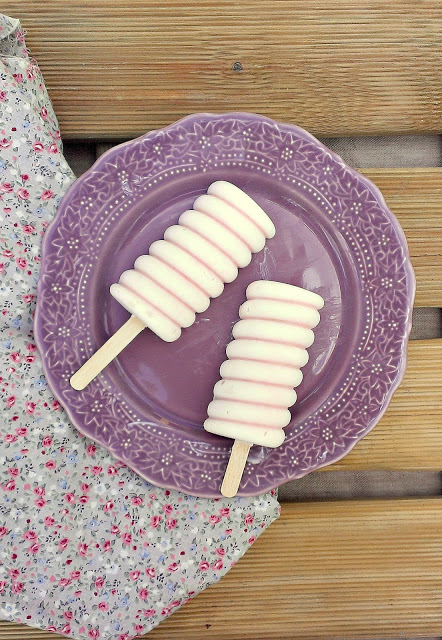 White Chocolate Gingerbread Blondies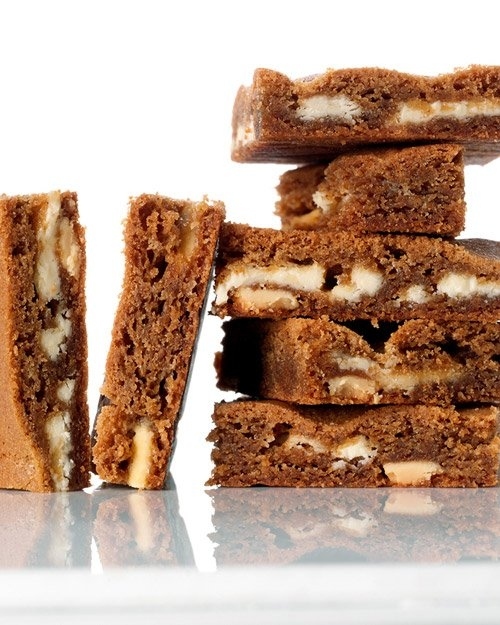 Frozen White Chocolate
White Chocolate Tiramisu Trifle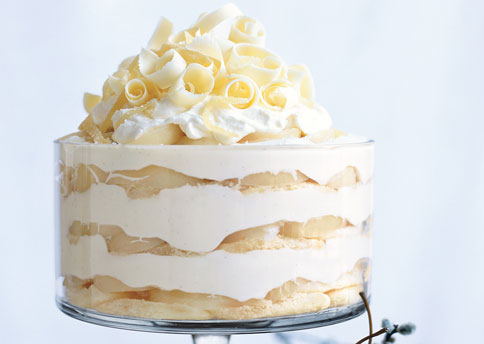 Cupcake Puppy Chow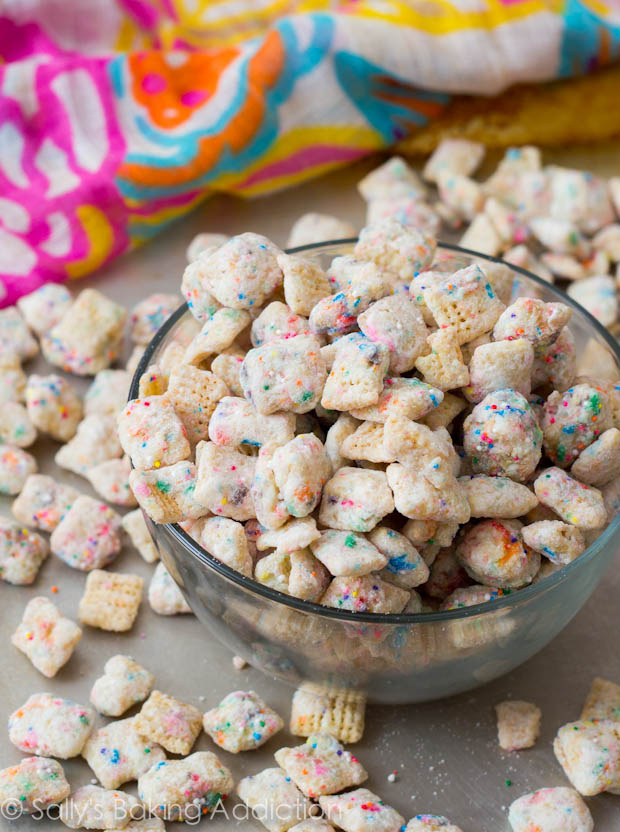 Crisp Salted Oatmeal White Chocolate Cookies
White Chocolate Cake Batter Krispies