Culinary School Grads Are Sharing The Cooking Tricks They Wish They'd Learned Sooner, And Some Are Really Surprising
Class starts now.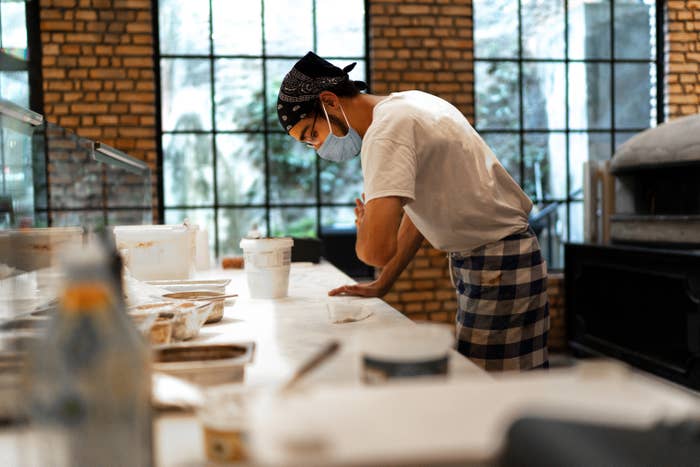 To make things a bit more accessible, people in r/Cooking and the BuzzFeed Community are sharing the most important cooking tips they've learned in culinary school and in their own kitchens. Here's what they said.
1.
For perfect scrambled eggs, start with a cold pan.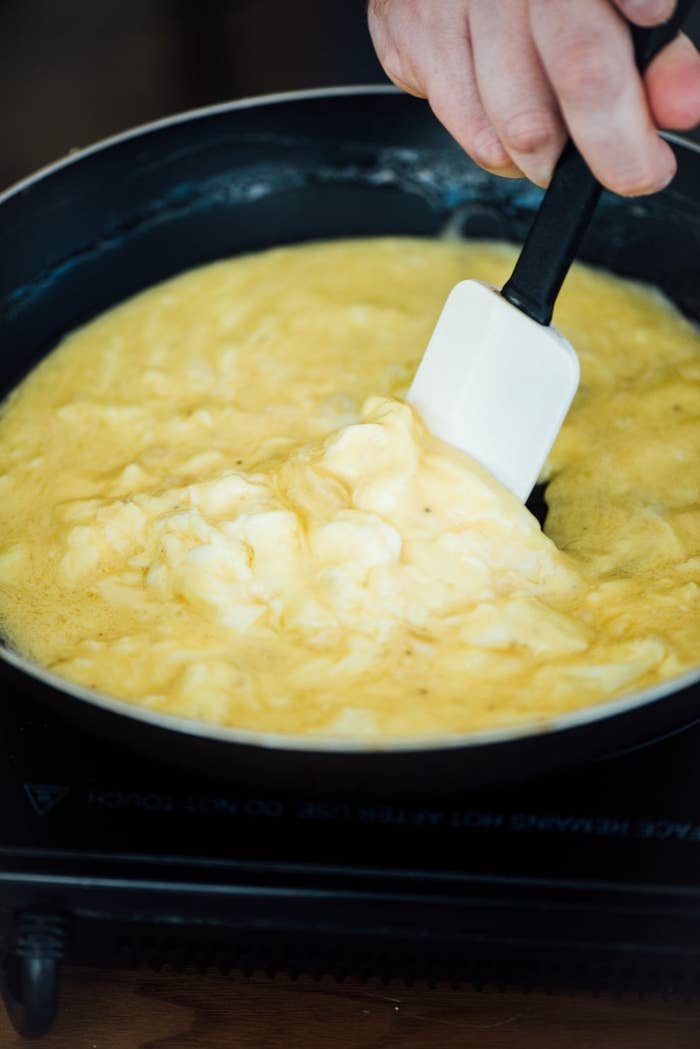 2.
Substitute soy sauce, fish sauce, or tamari for salt — and you'll get a deeper umami flavor.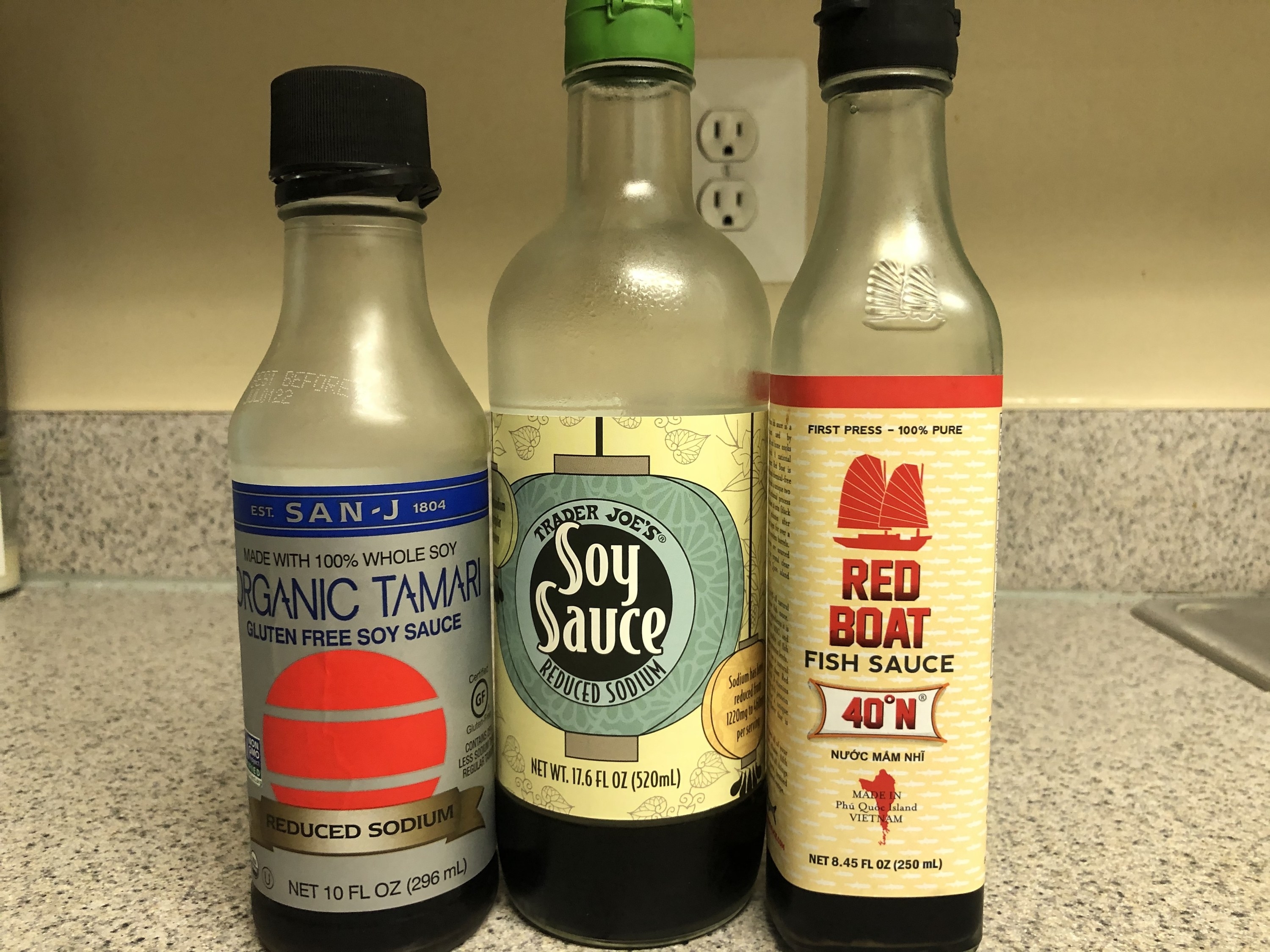 3.
The more you diversify your cuisine knowledge, the better a cook you will become.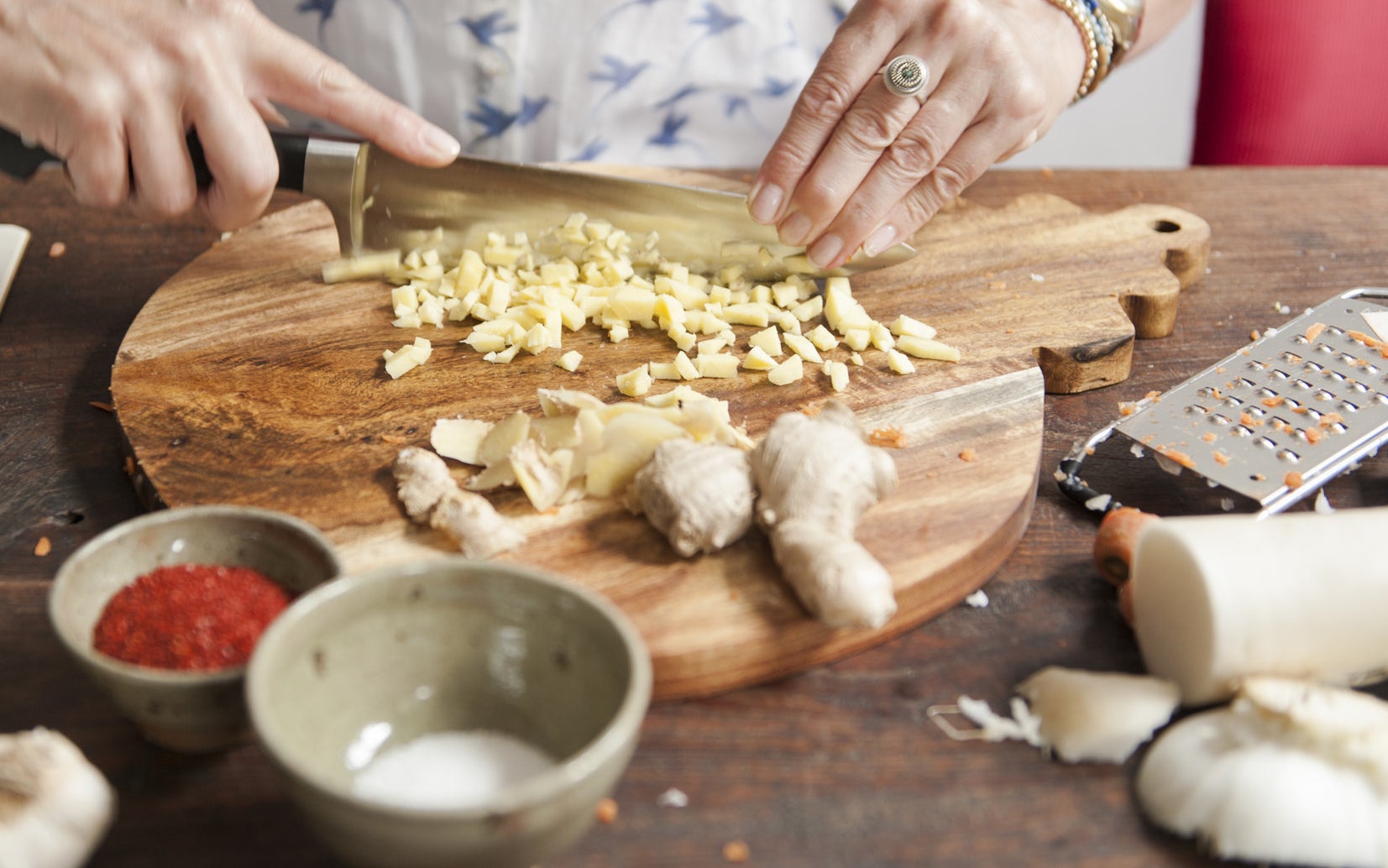 4.
Caramelize onions in butter (rather than olive oil) and a bit of sugar.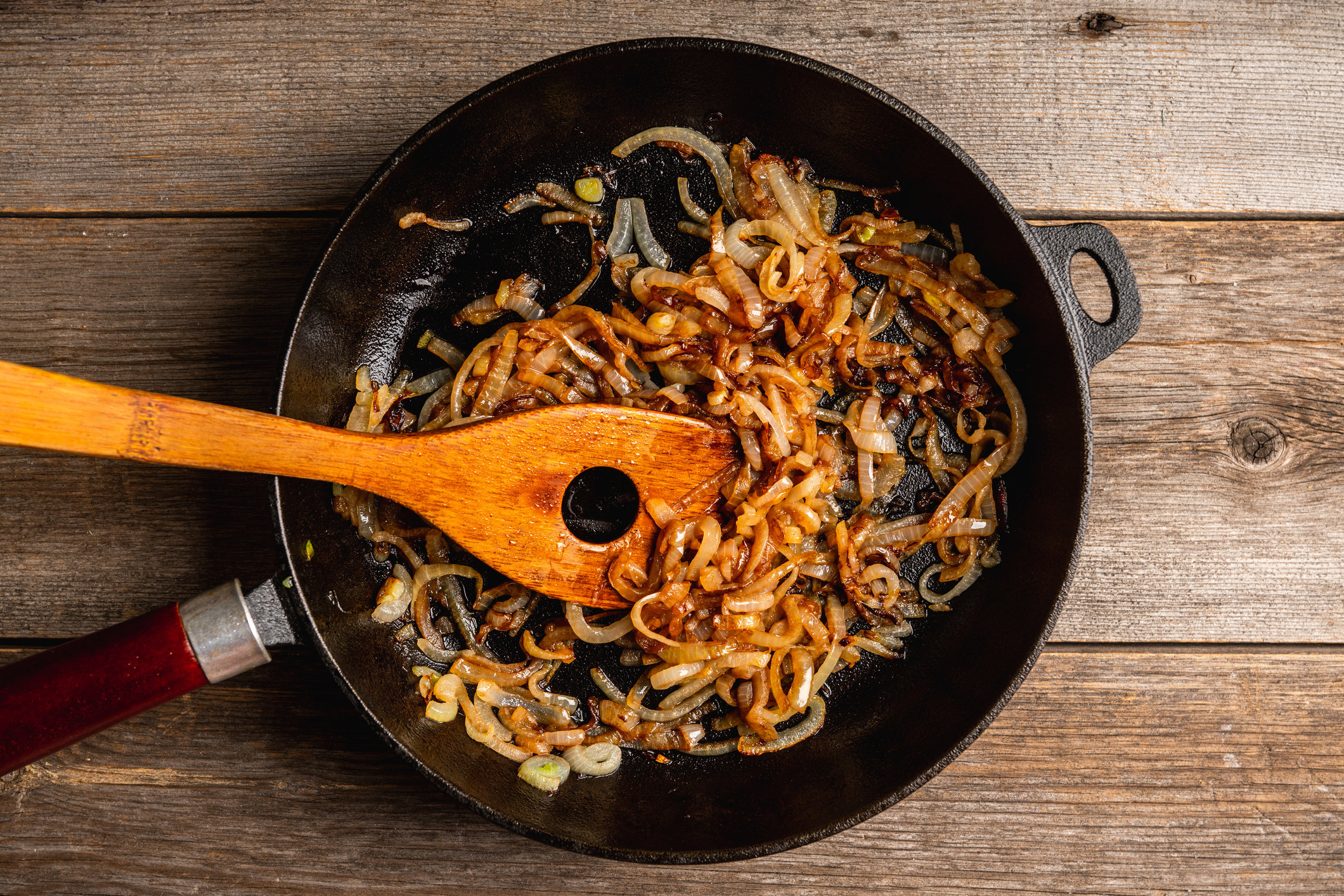 5.
Avoid buying pre-marinated meats in grocery stores and butcher shops.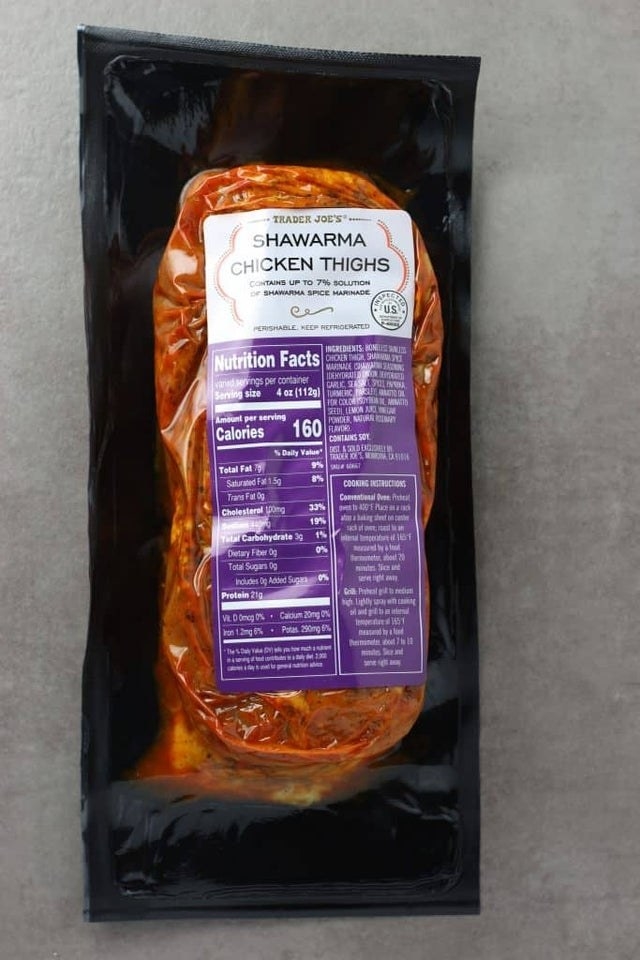 6.
You'll become a better (and faster) cook if you stay clean and organized along the way.
7.
Try cooking with duck fat to make food extra crispy.
8.
For restaurant-quality sauces, finish them with a bit of cold butter.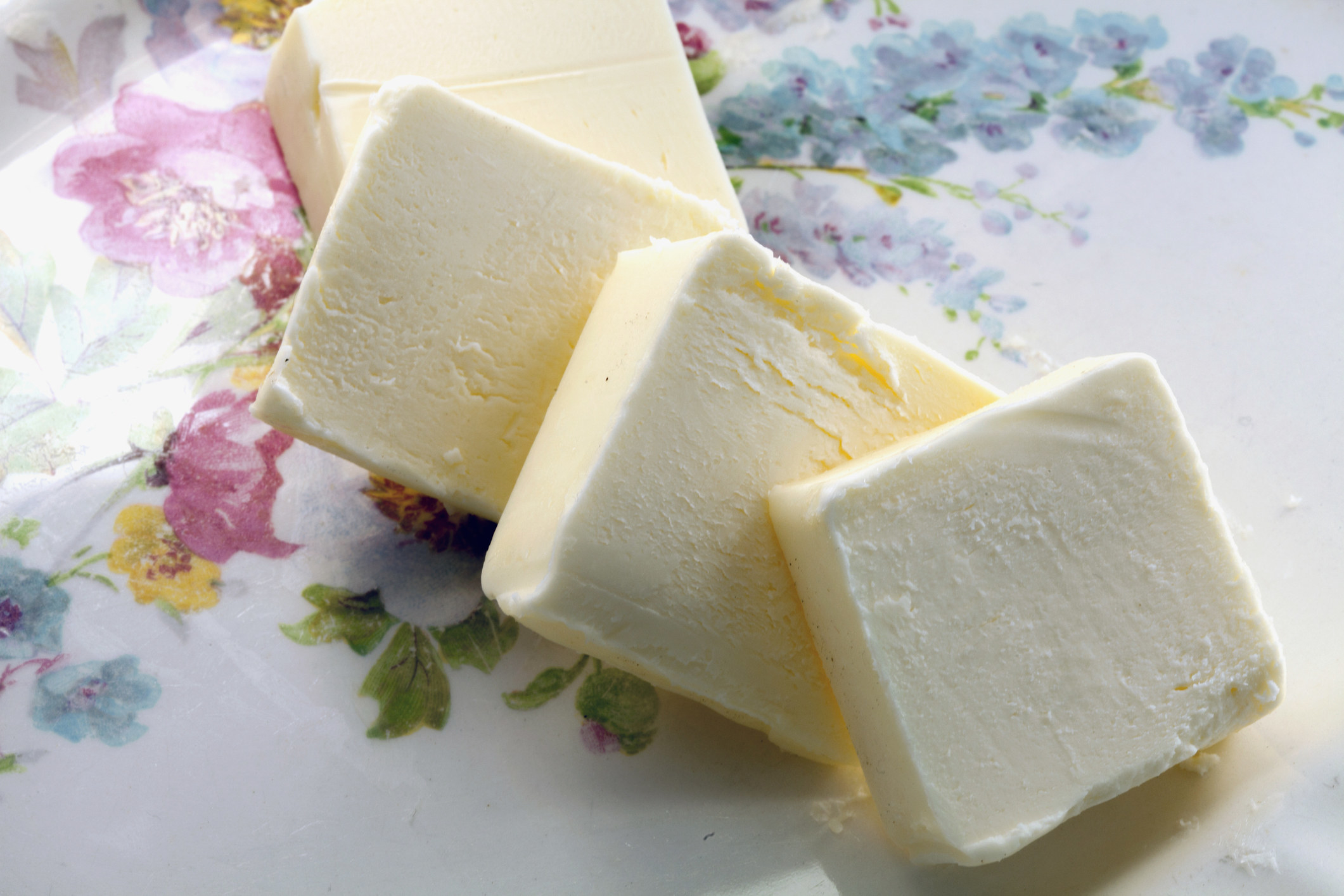 9.
Know that electric stoves can get much hotter than gas.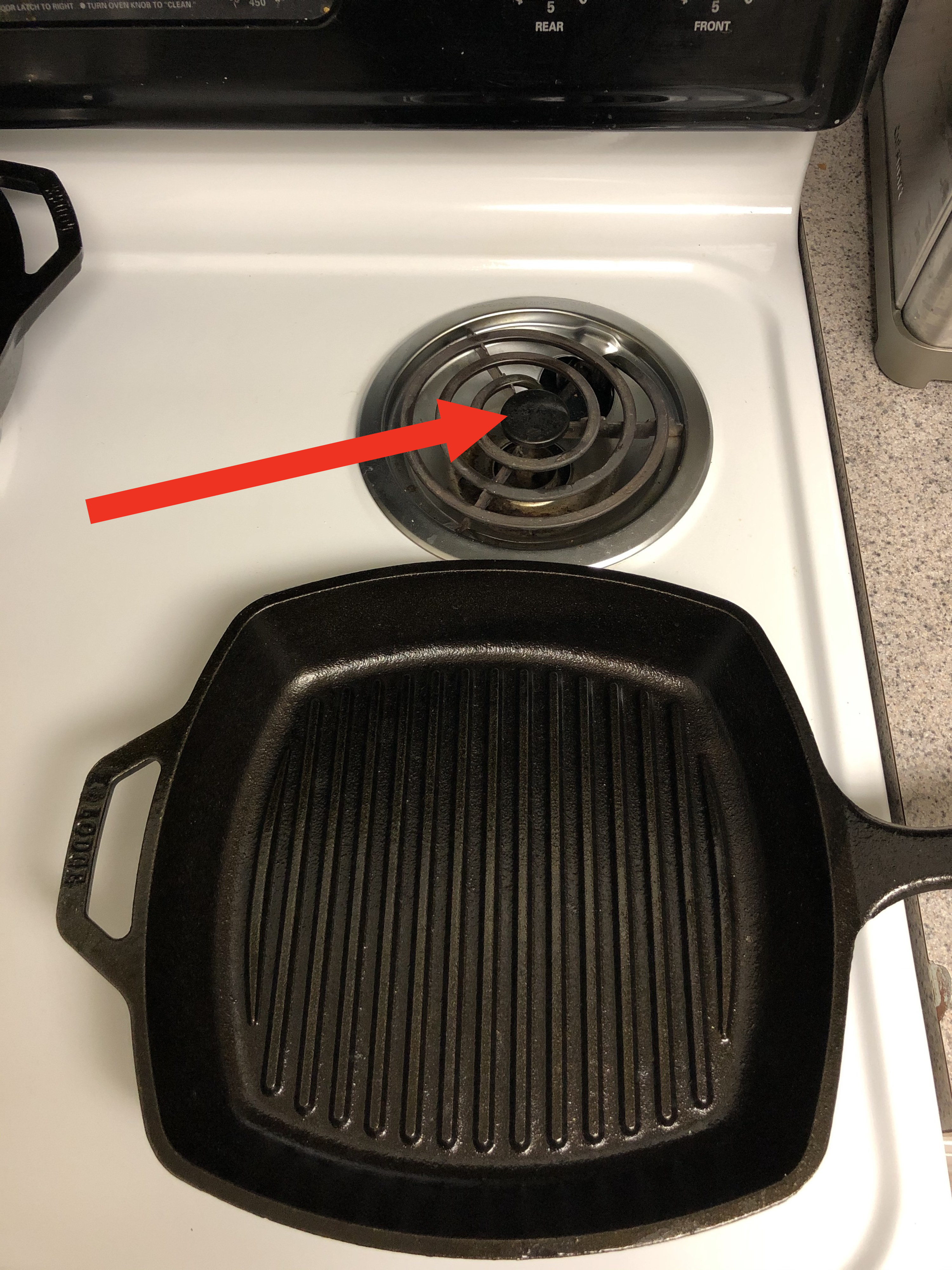 10.
Abide by the finger trick for perfectly cooked rice.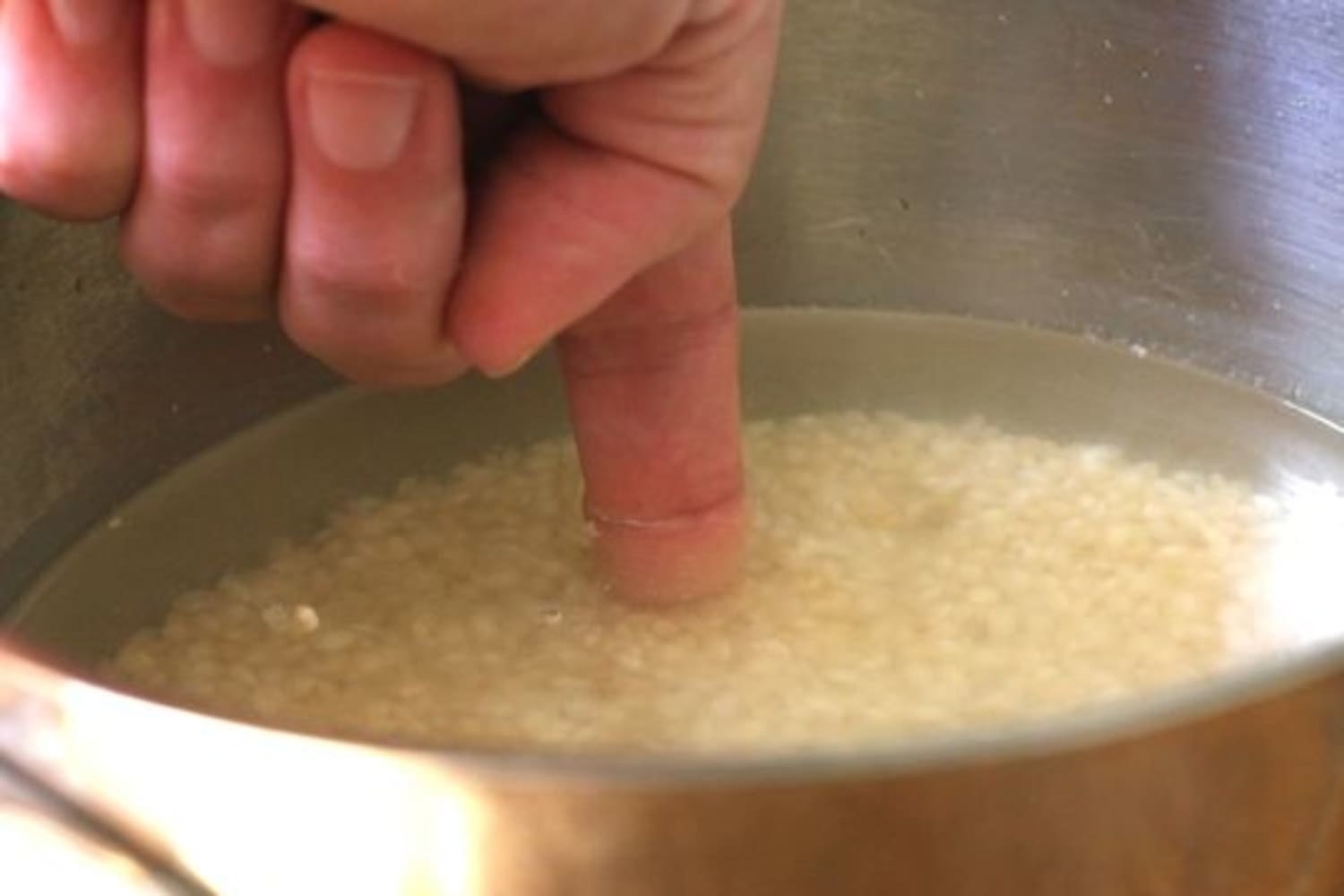 11.
Always finish gravy with a splash of cider vinegar.
12.
Salt in the hand, not in the pan.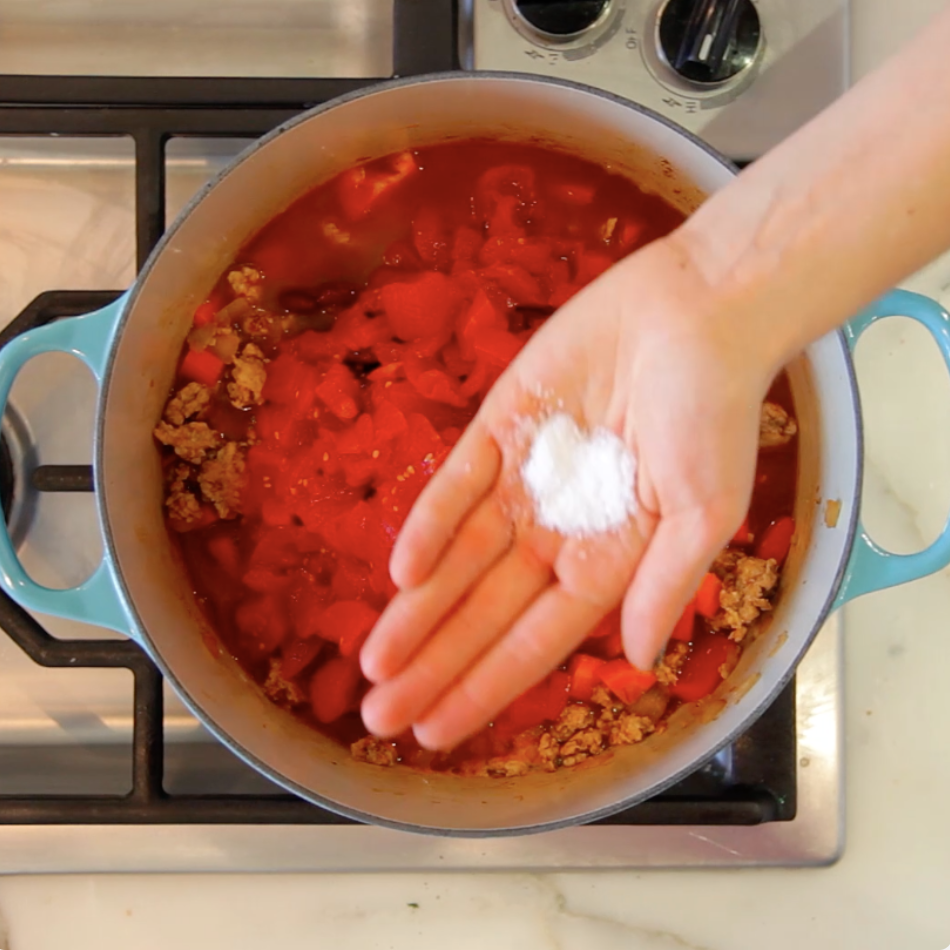 13.
Don't bother rinsing poultry or fish before cooking it.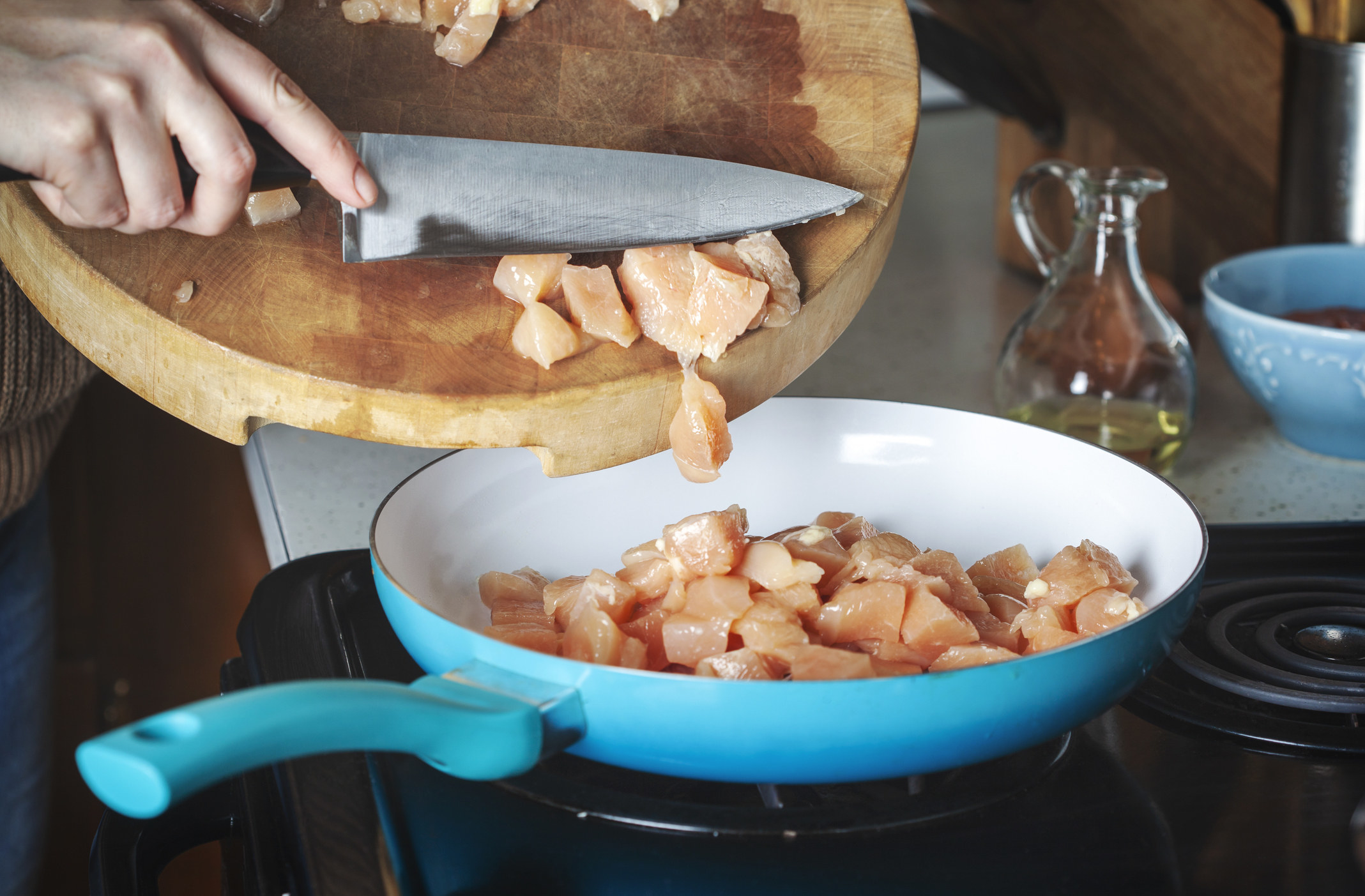 14.
When prepping or cooking a recipe, plan your next two tasks as you're performing your current task.
15.
Dry any ingredients that trap moisture — like meat, fish, and vegetables — with a paper towel before cooking them.
16.
Pay attention to all your senses.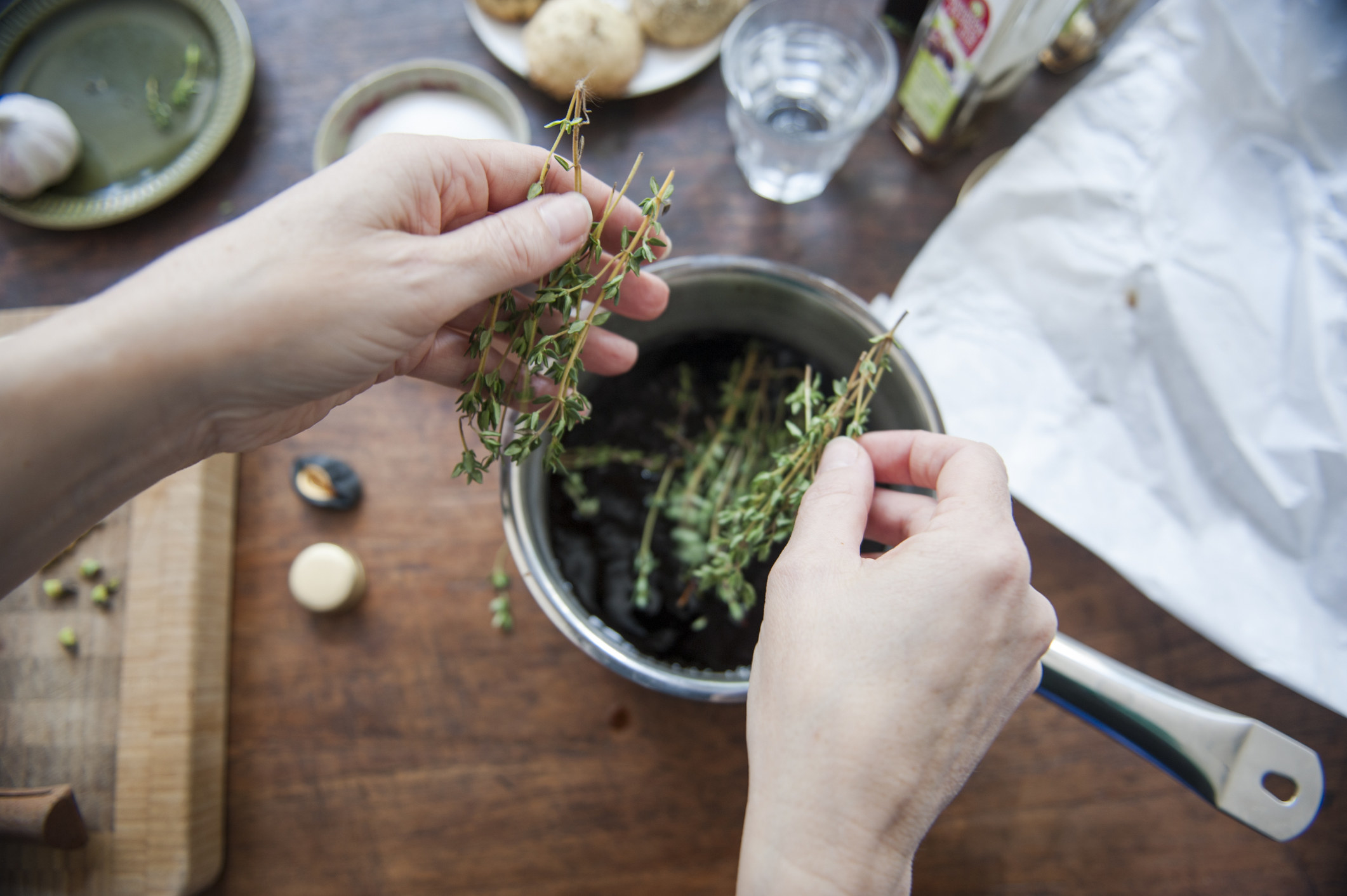 17.
Place cherry or grape tomatoes in between two plastic lids to quickly cut them all in half.
18.
A few drops of hot sauce can take vinaigrettes to the next level.
19.
Don't be afraid to use premade seasoning powders.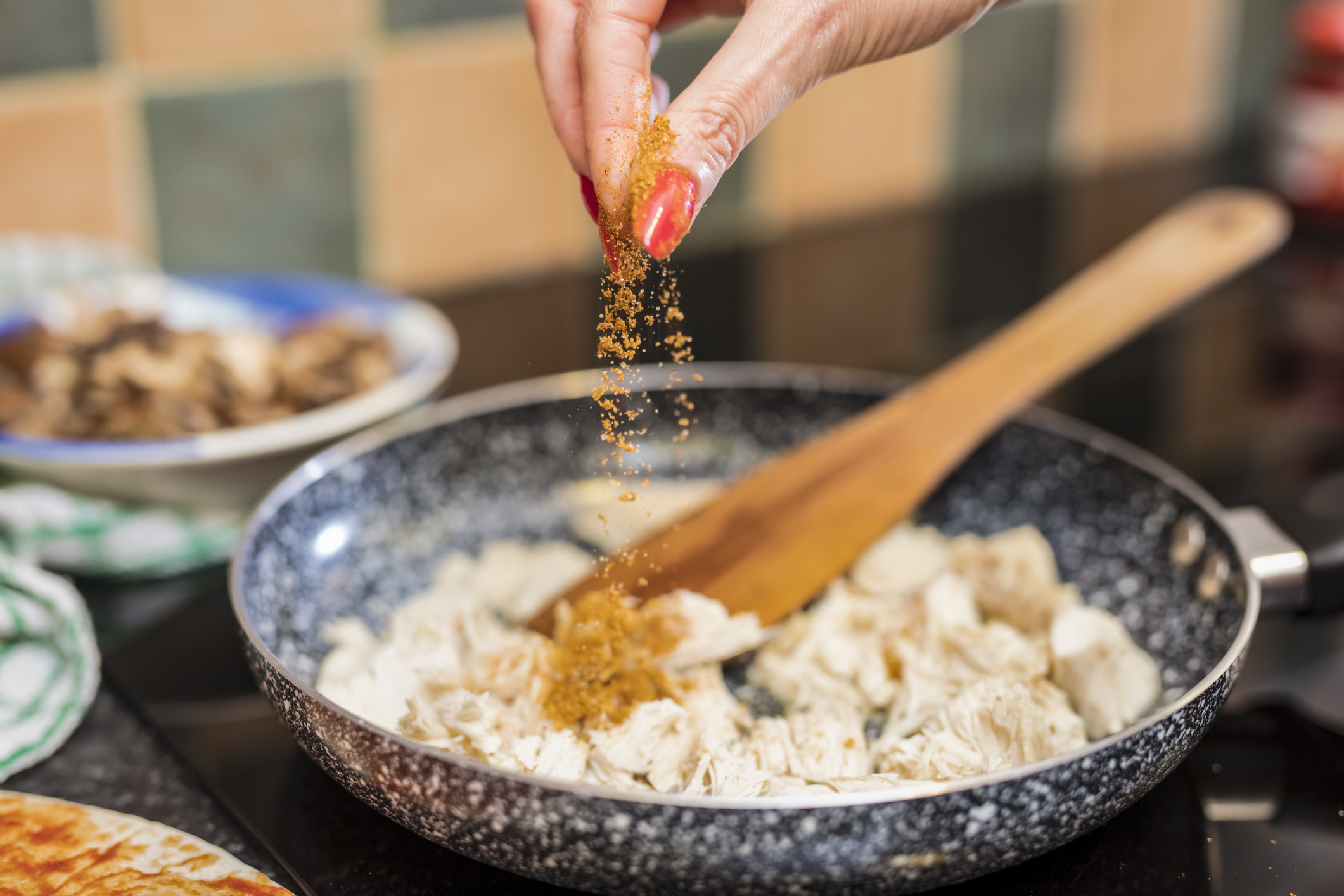 20.
Never throw out your leftover pasta water.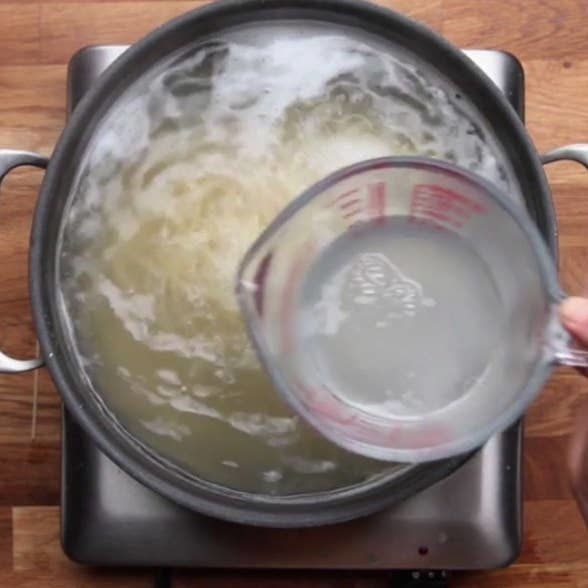 21.
Never throw away bacon fat.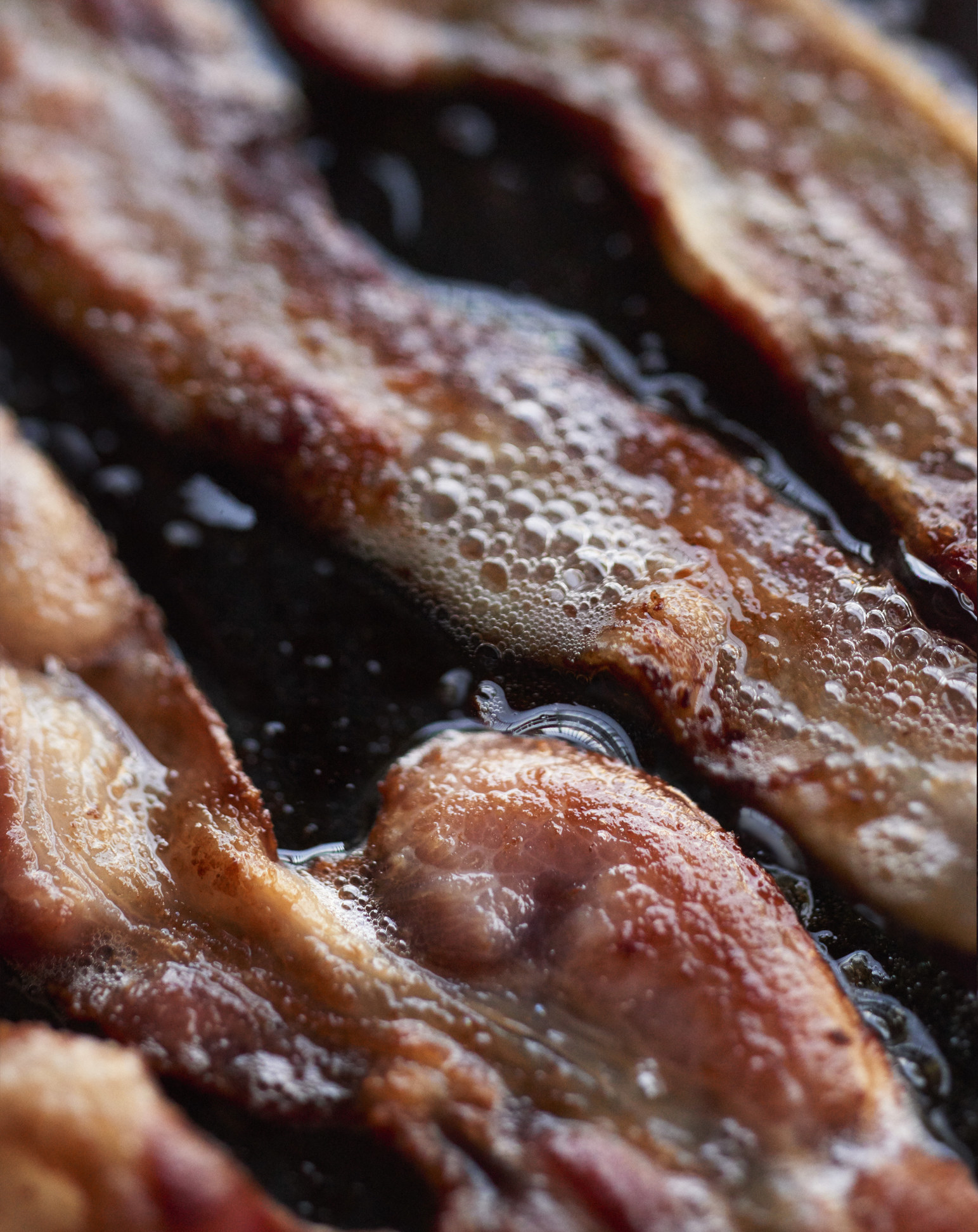 22.
Give your spices time to bloom, and they'll impart deeper flavor.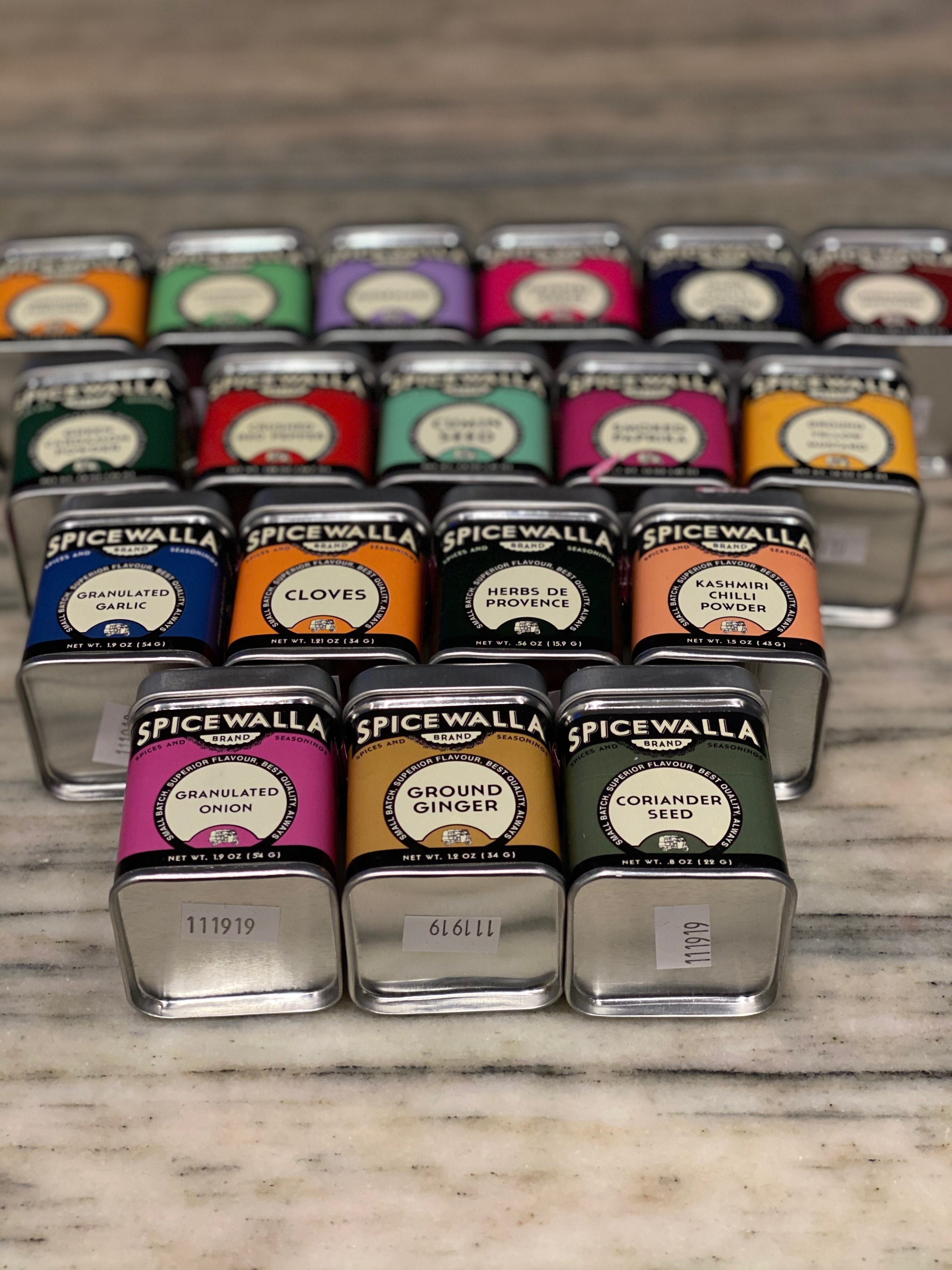 23.
Always "cook one off" — and taste your product or prep mixture before you dive into making the rest of it.
24.
Use olive oil to drizzle on your food, but beware of its low smoking point.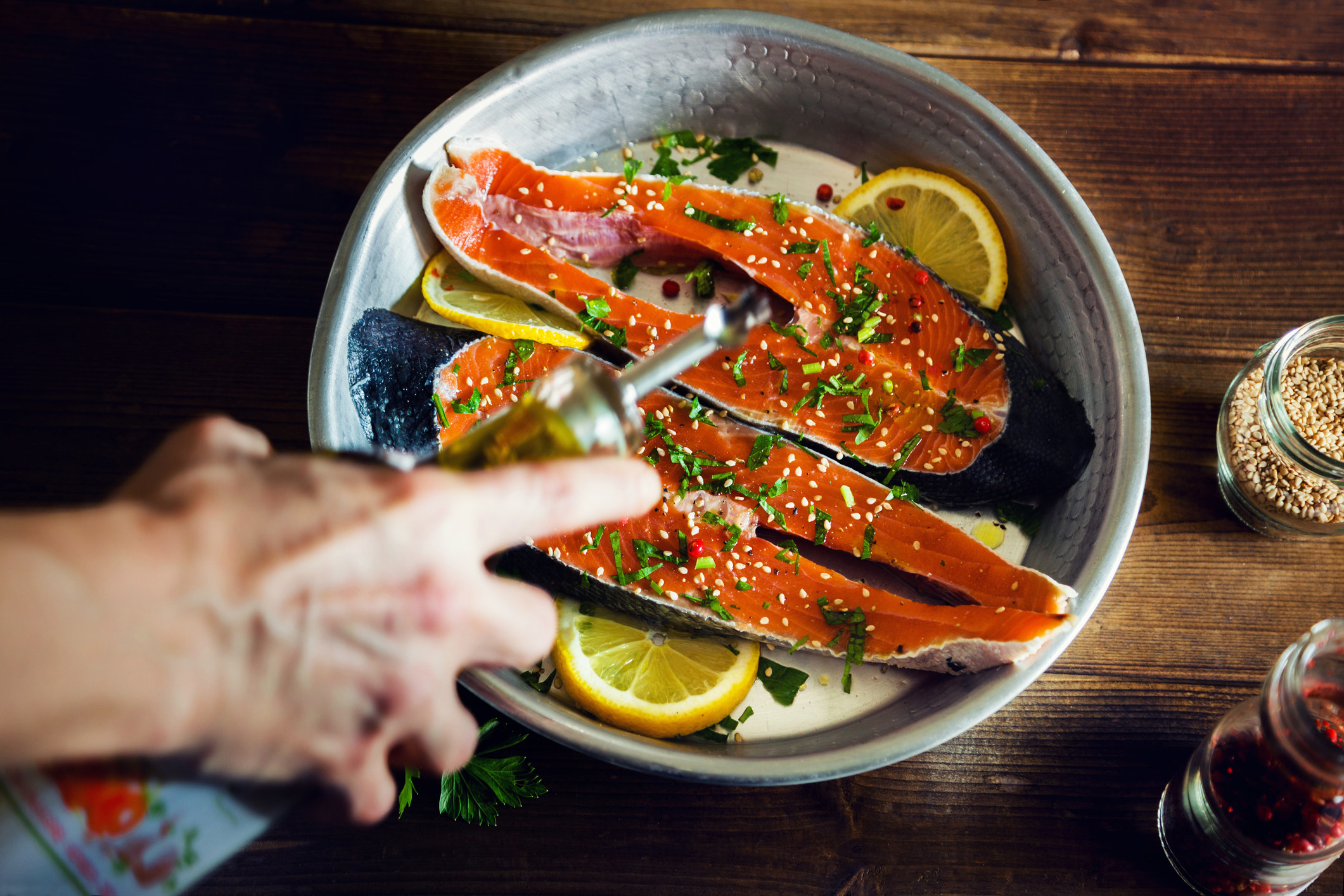 25.
Salt throughout the cooking process.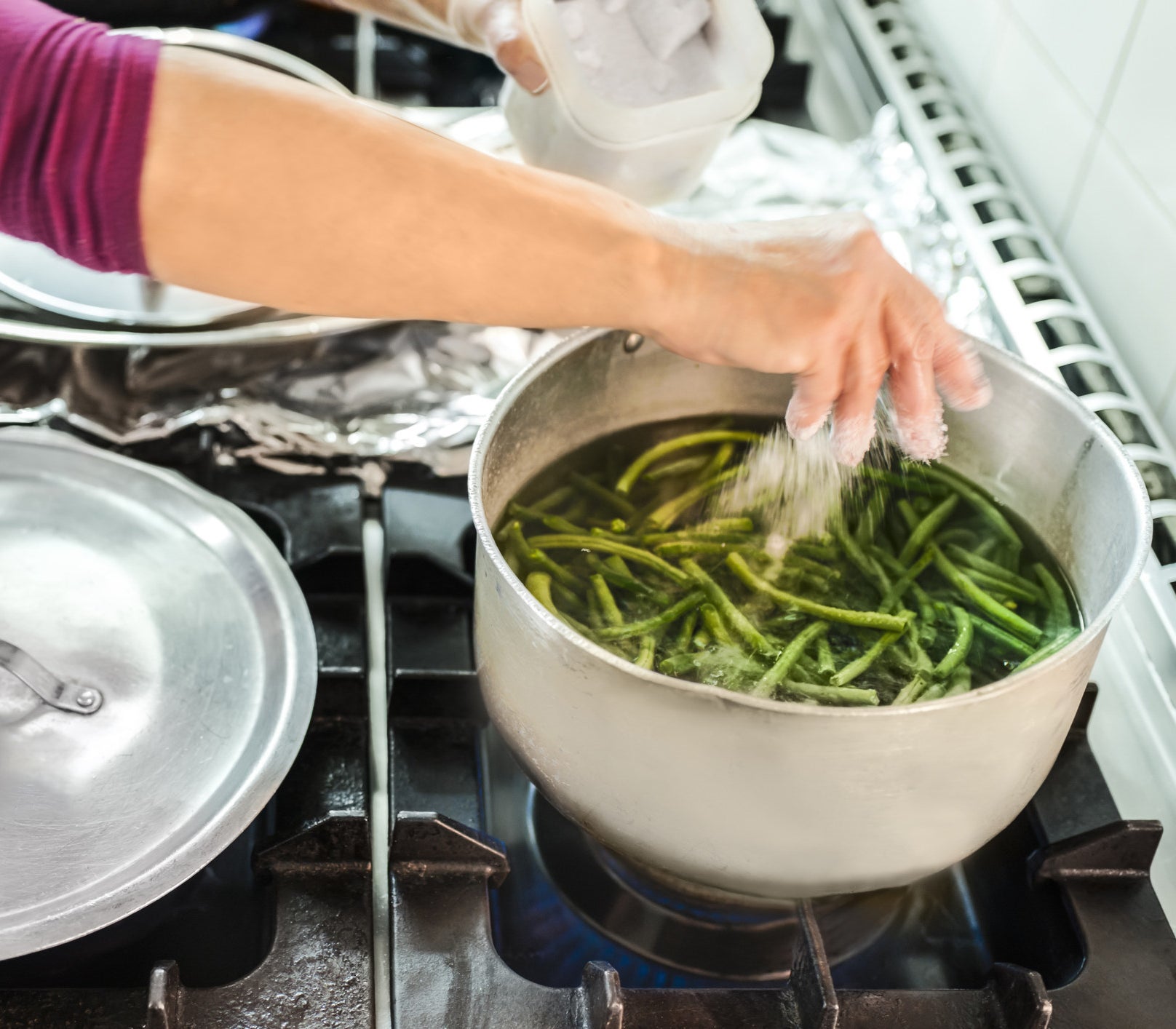 26.
Memorize the three-step method for perfectly crispy fish skin.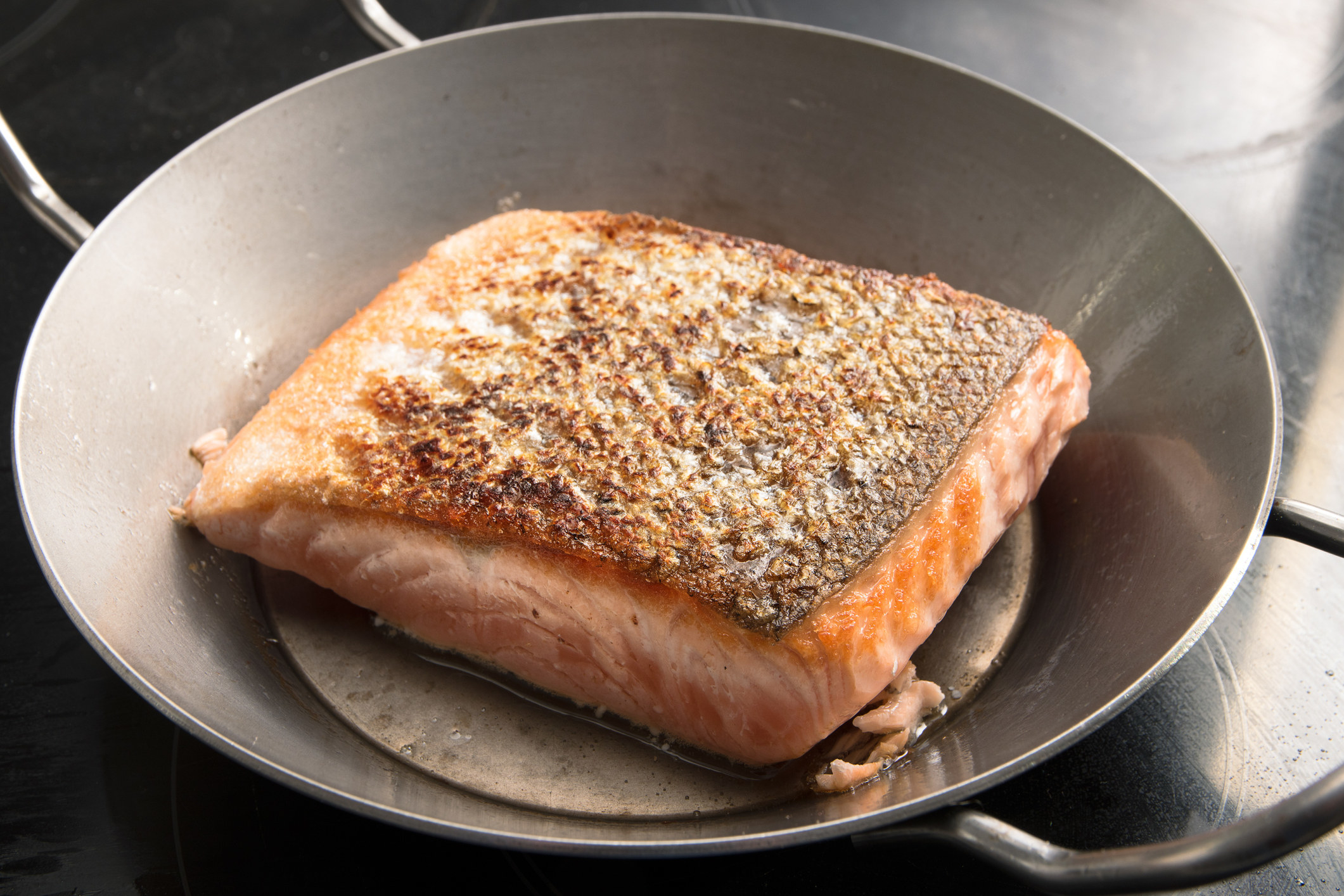 27.
If a dish tastes bland, it probably needs an acidic ingredient.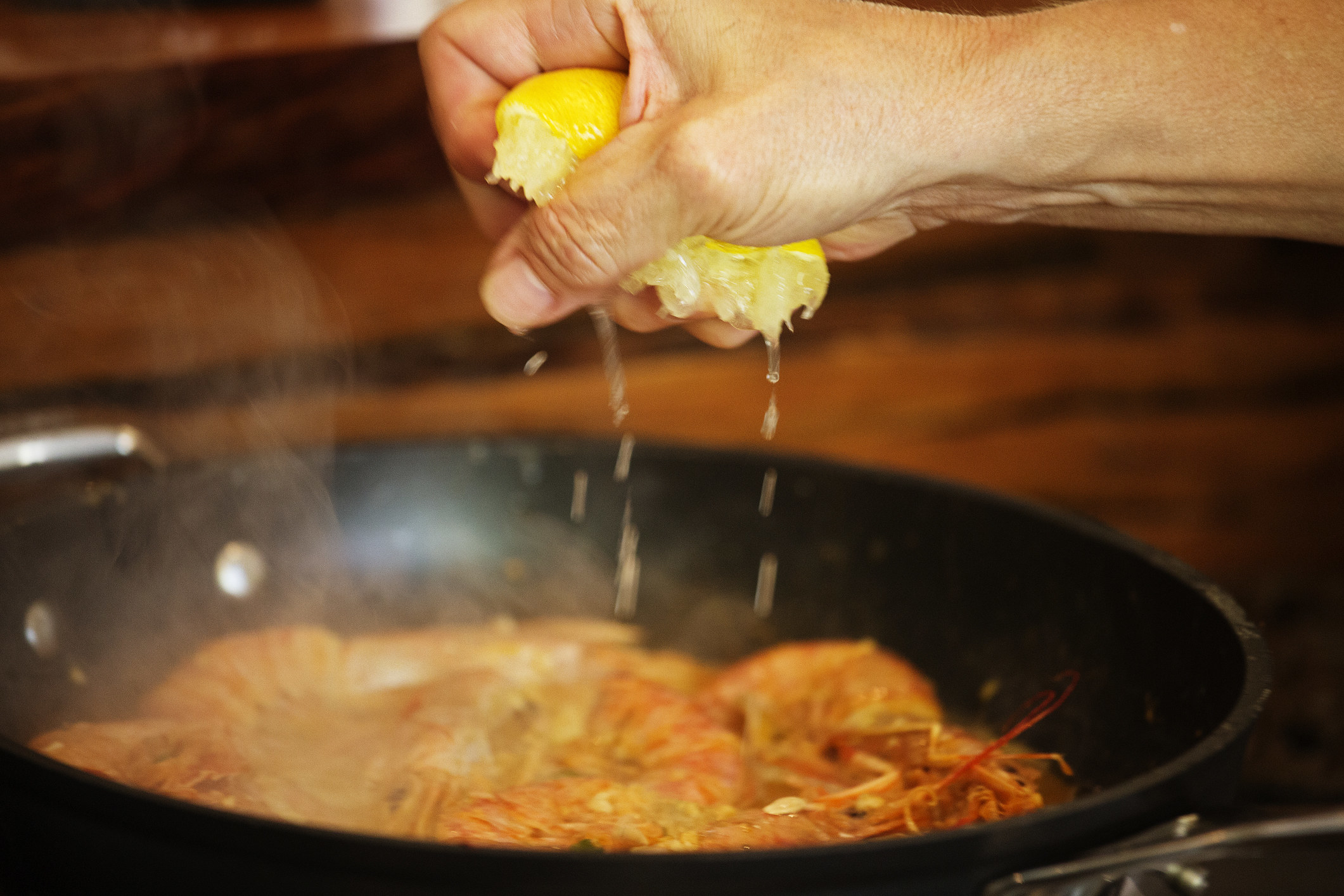 28.
Know when to use kitchen shears instead of a knife.
29.
Treat baking like science and cooking like jazz music.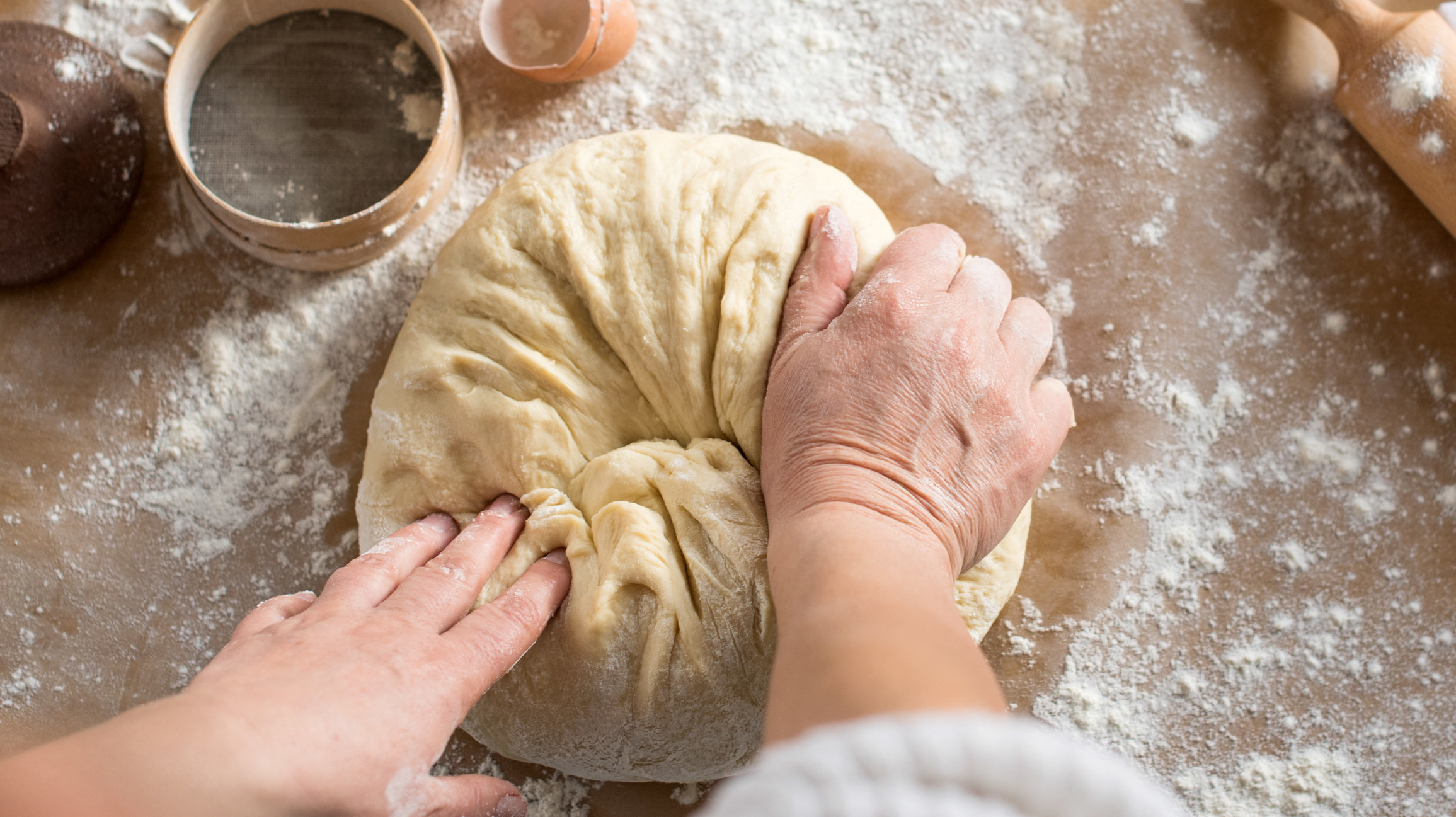 30.
If you do it enough times, you can make a great sourdough loaf by feel.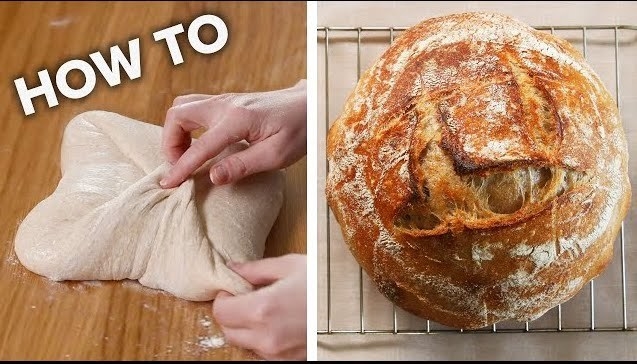 31.
If you're cooking a meal with lots of components, use appliances to keep things at temperature — *without* taking up real estate on stove burners.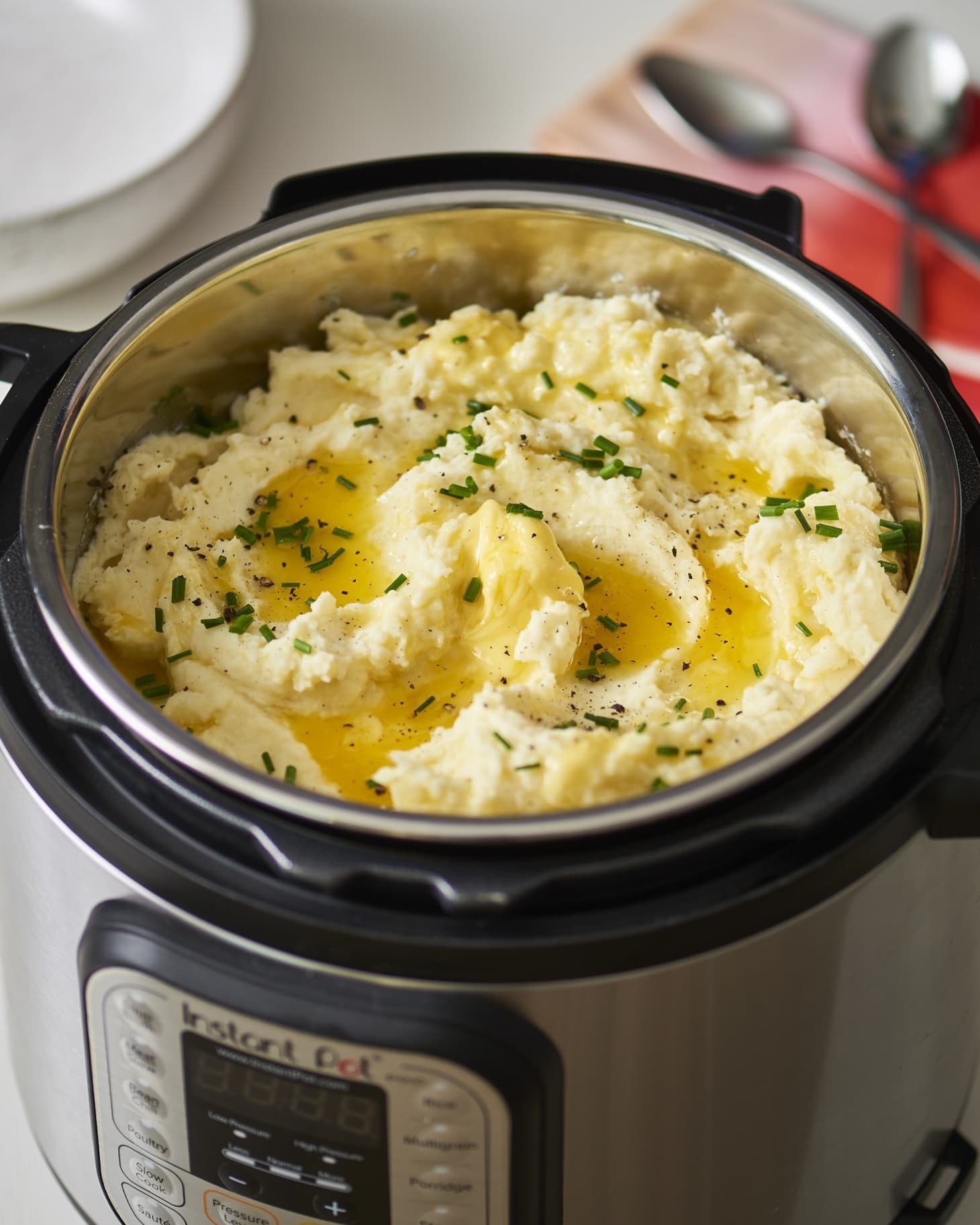 32.
Recipes are a road map. You don't have to follow them exactly.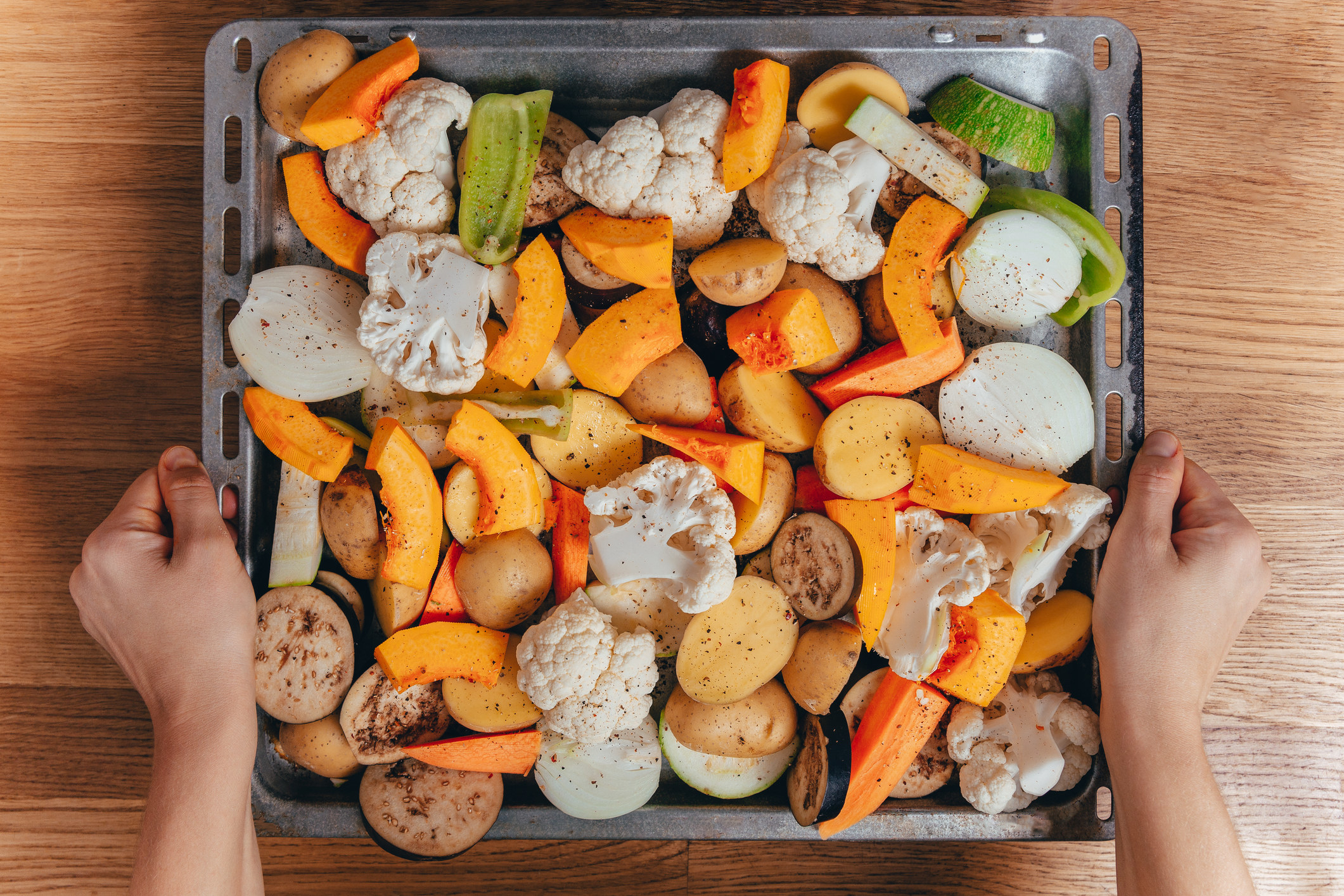 33.
Brining is the key to perfectly cooked meats.
34.
Invest in a reliable meat thermometer — it's the most important kitchen tool.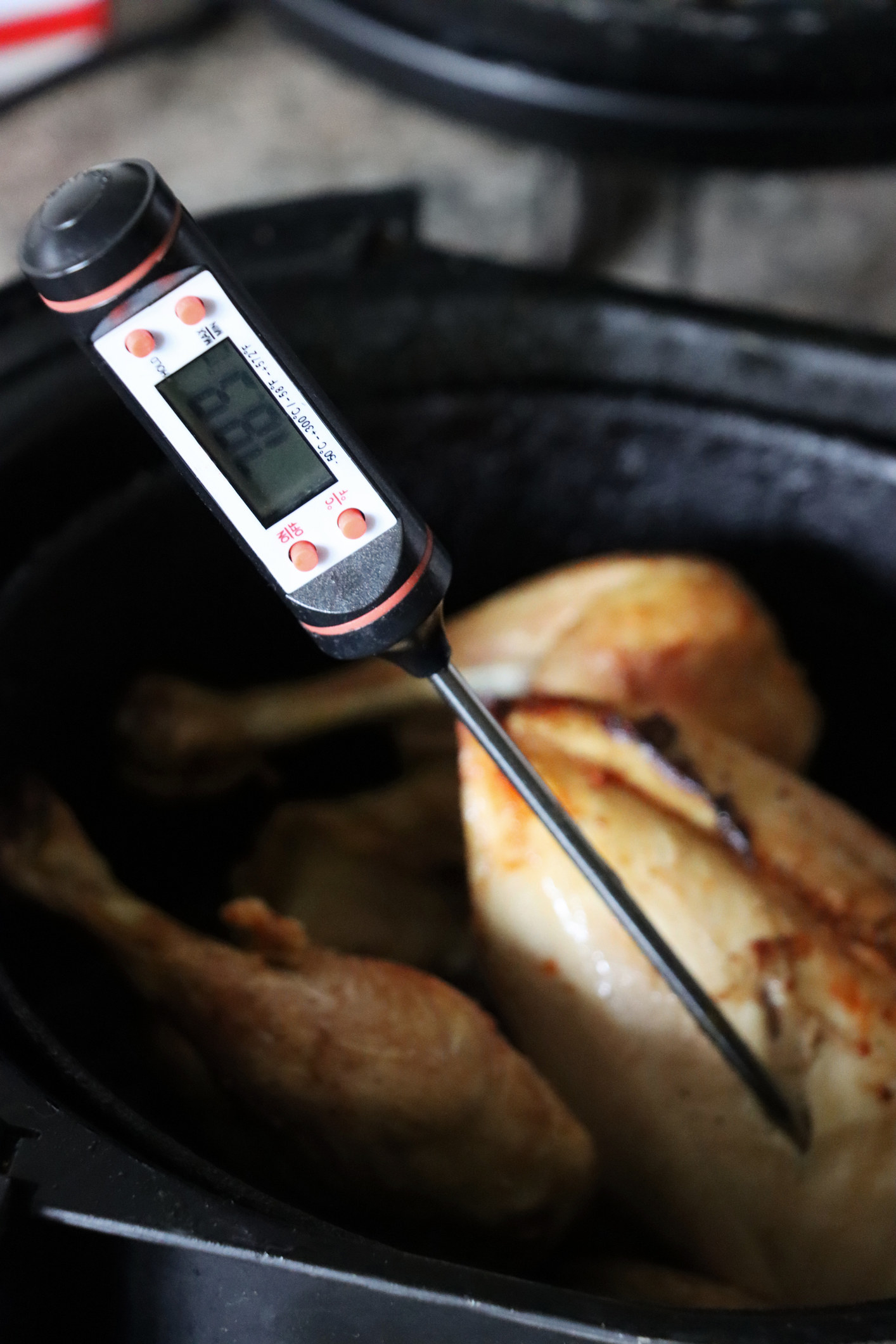 35.
And get yourself a good, 8-inch cast iron skillet. Then, use it to cook absolutely everything.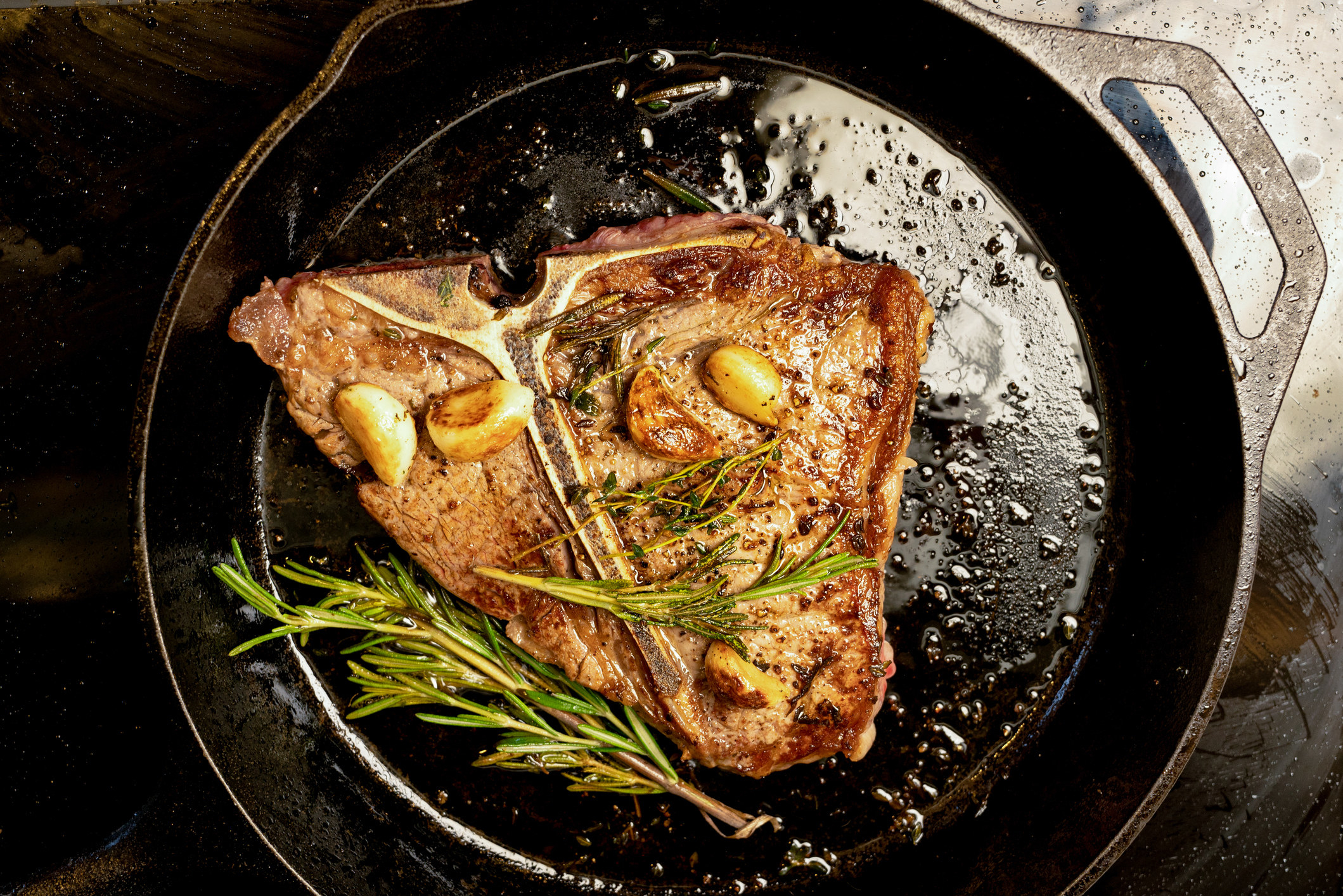 36.
Don't go overboard by buying lots of single-use kitchen tools.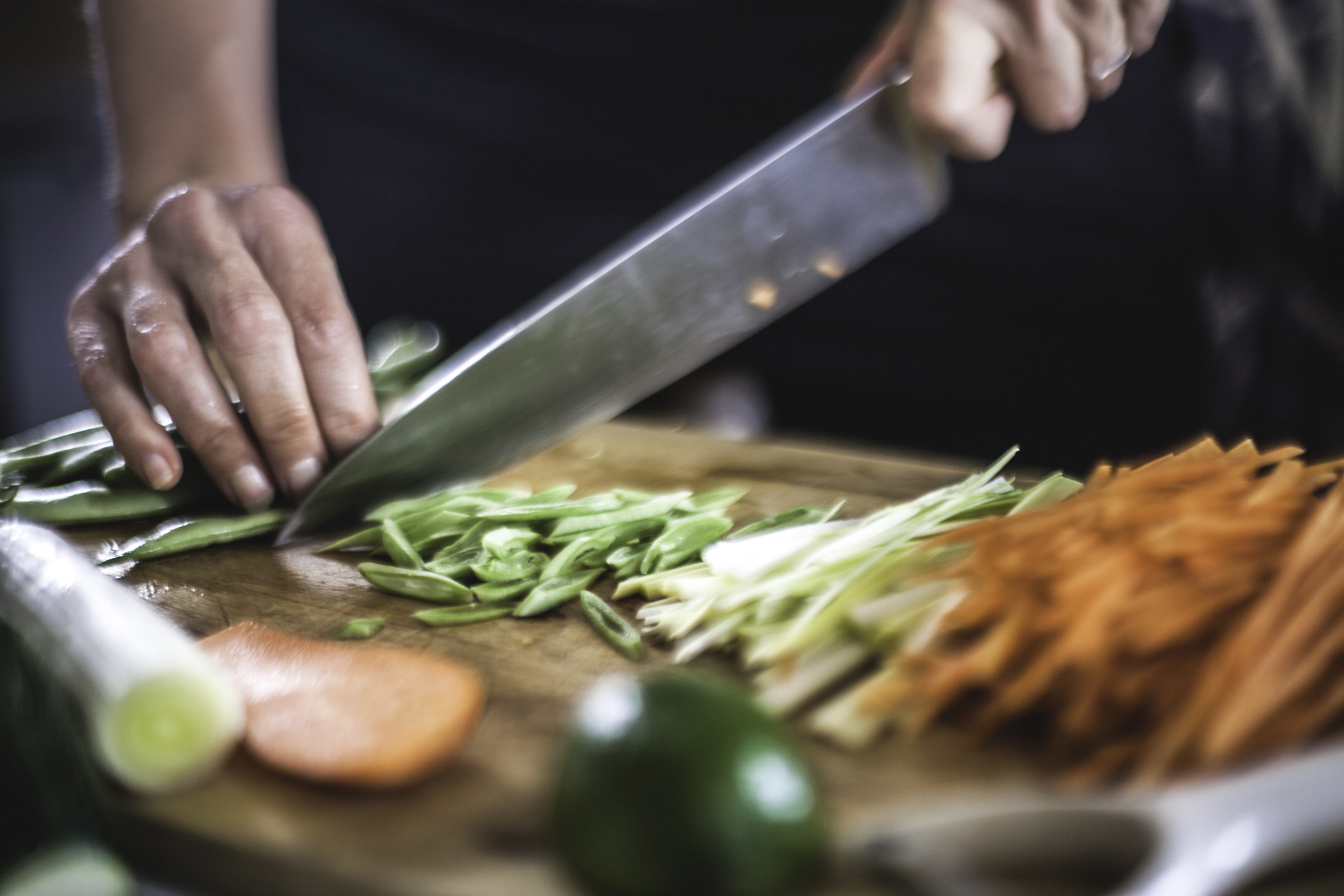 37.
Use plenty of garlic, but add it strategically.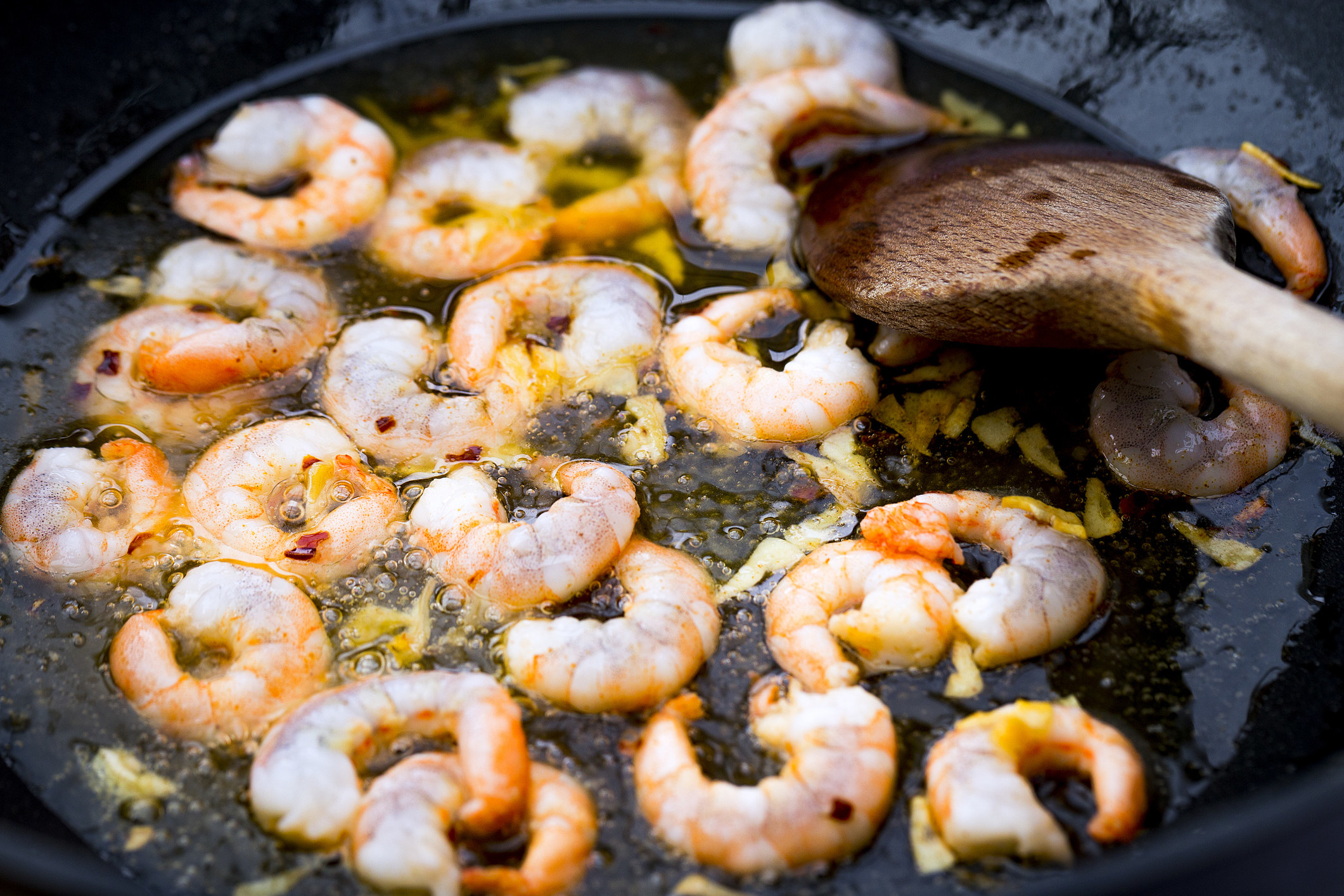 38.
Use cheesecloth to impart the flavor of fresh herbs without the unwanted texture.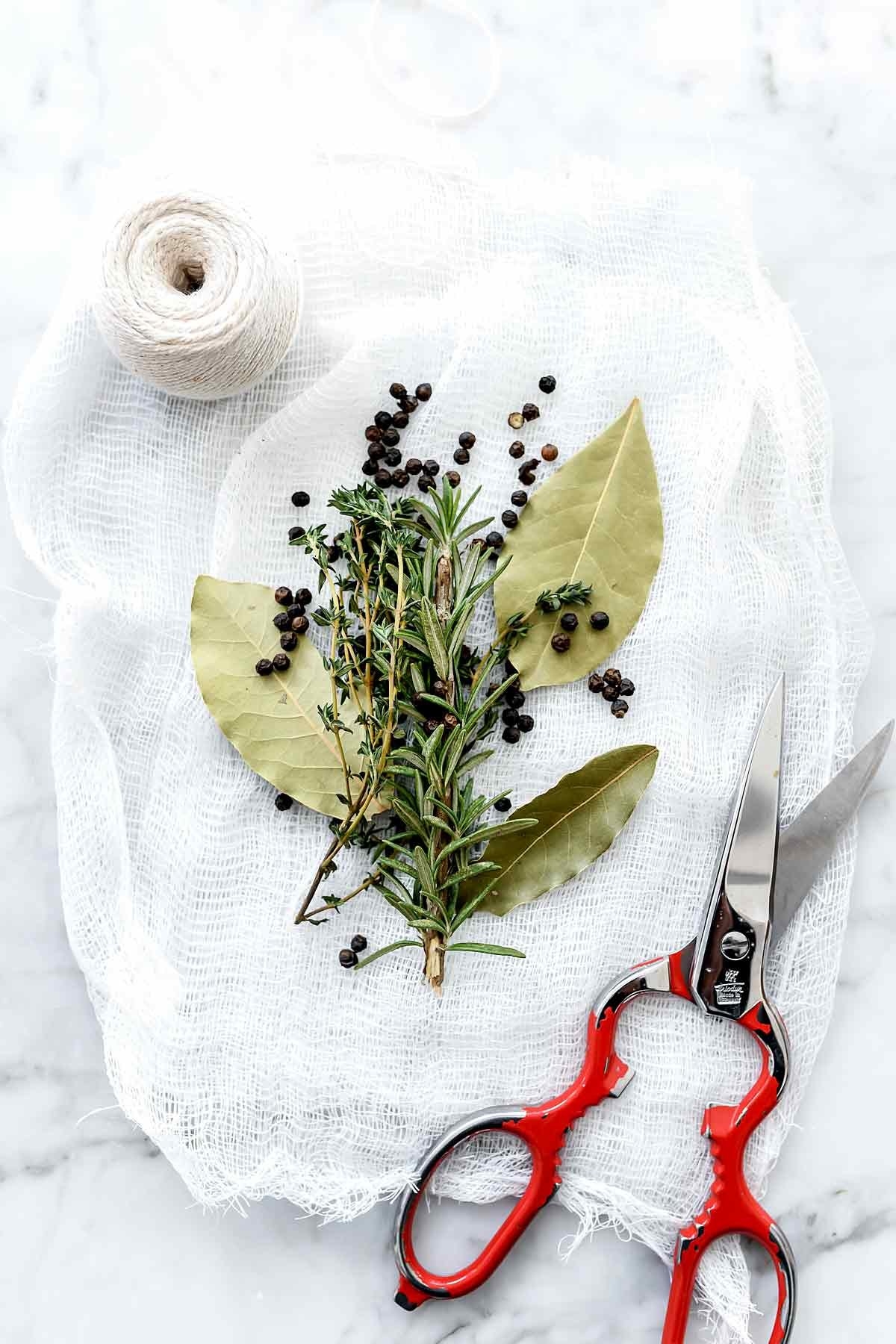 What's a useful cooking tip or trick you wish you'd learned sooner? Share in the comments!
Note: Responses have been edited for length and/or clarity.