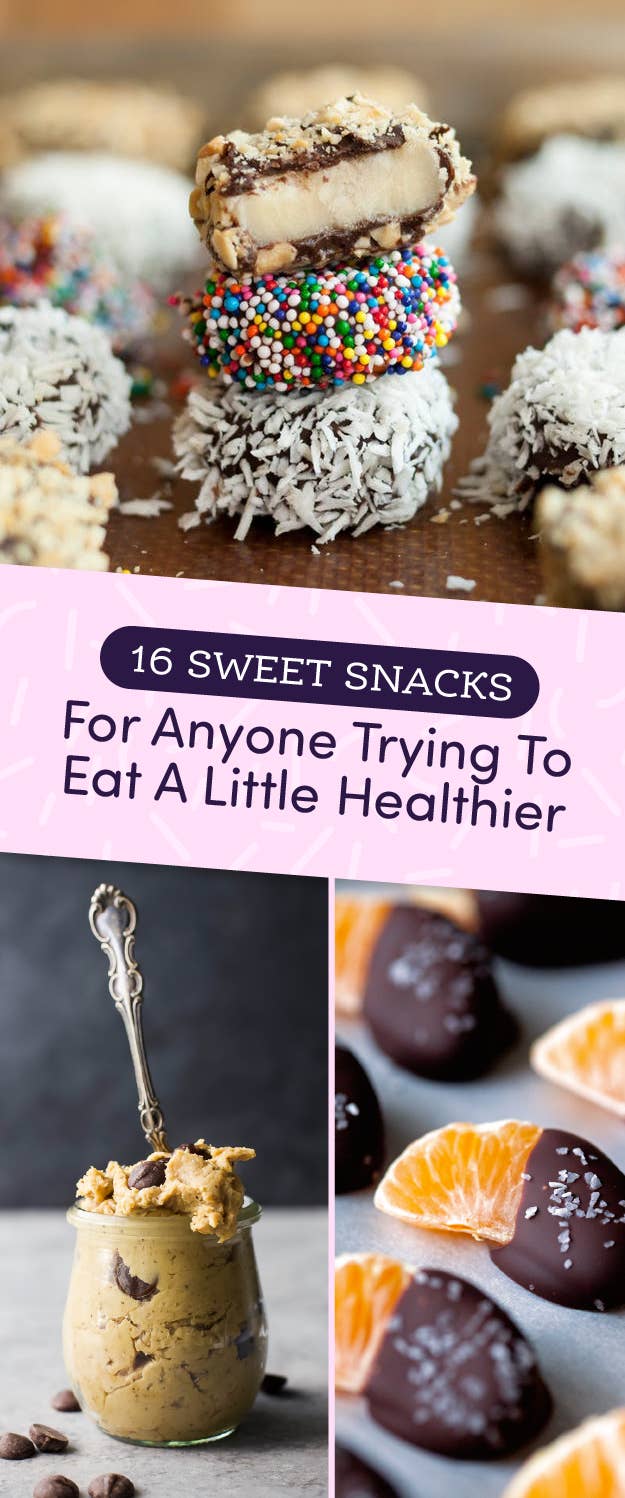 Everyone has a sweet tooth — even people who are trying to eat a little bit healthier.
So here are 16 better-for-you sweet snacks that'll satisfy your sweet tooth:
1.
Vegan Chickpea Cookie Dough
2.
Peach Fruit Leather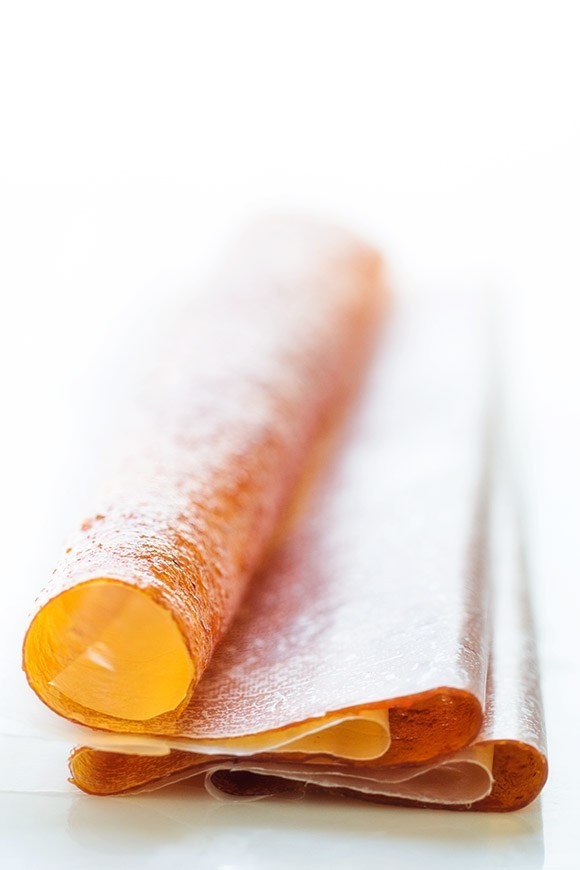 3.
Cashew Coconut Date Rolls
4.
Peanut Butter Stuffed Dates With Chocolate
5.
Sweet and Salty Roasted Almonds
6.
Peanut Butter Apple Dip
7.
Gingerbread Energy Bites
8.
Apple "Cookies"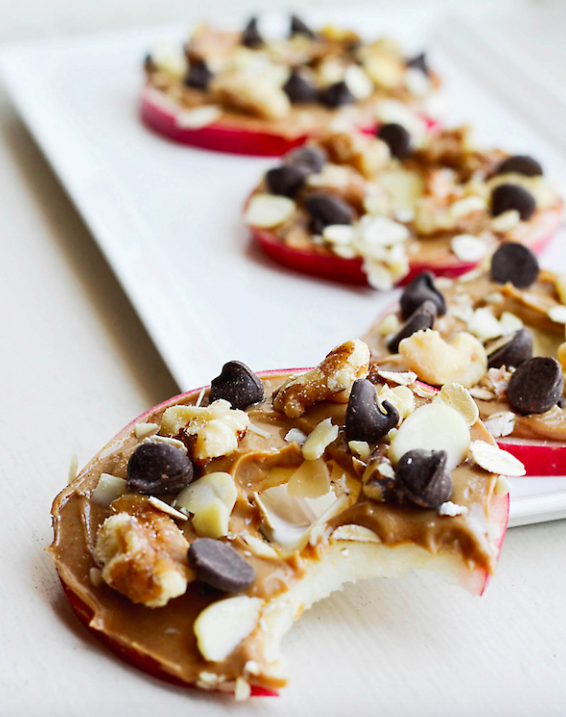 9.
Frozen Yogurt Covered Blueberries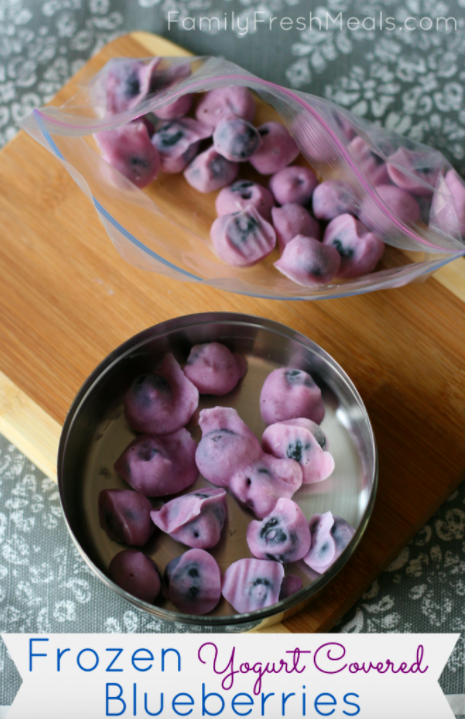 10.
Chocolate-Dipped Frozen Banana Bites
11.
Cinnamon Sugar Roasted Chickpeas
12.
Cinnamon Honey Popcorn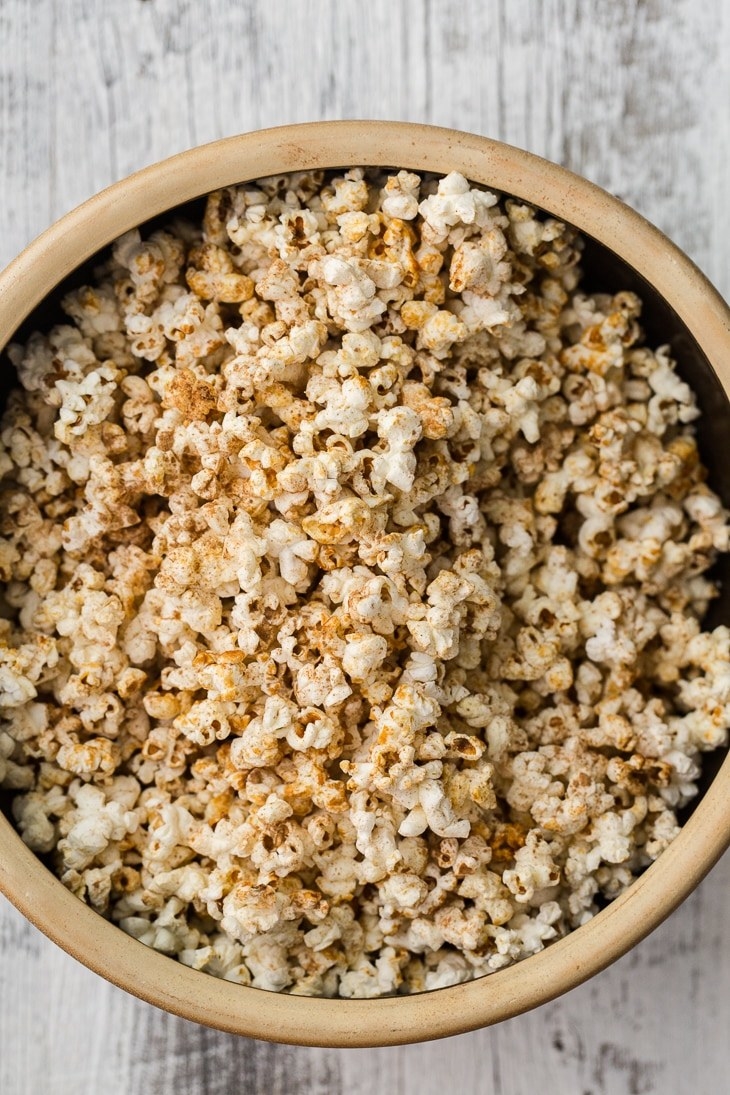 13.
Chocolate Peanut Butter Energy Bites
14.
Salted Chocolate Dipped Mandarin Slices
15.
Roasted Cinnamon and Honey Pear Chips
16.
No-Bake Oatmeal Cookie Energy Bites