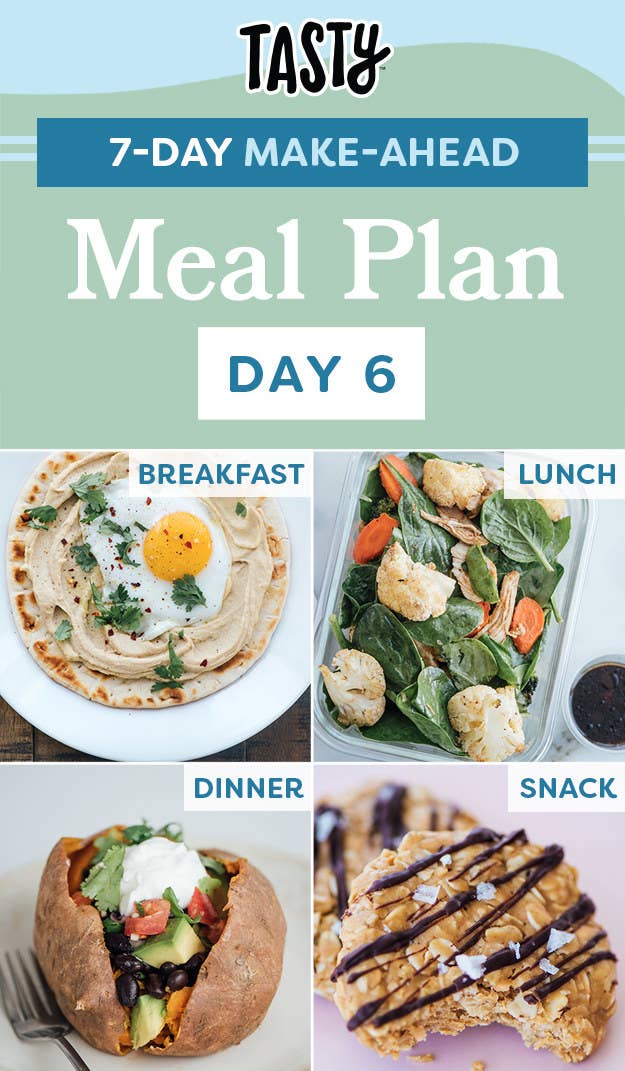 You've almost made it through the entire week! On today's menu: Breakfast is a fried egg and hummus toast. Lunch is a roasted vegetable and spinach salad. For dinner? A sweet potato loaded with the works. And for a snack, the rest of those peanut butter cookies you prepped.
DAY SIX RECIPES: Find complete instructions below. For a printable doc with the entire week's recipes, click here.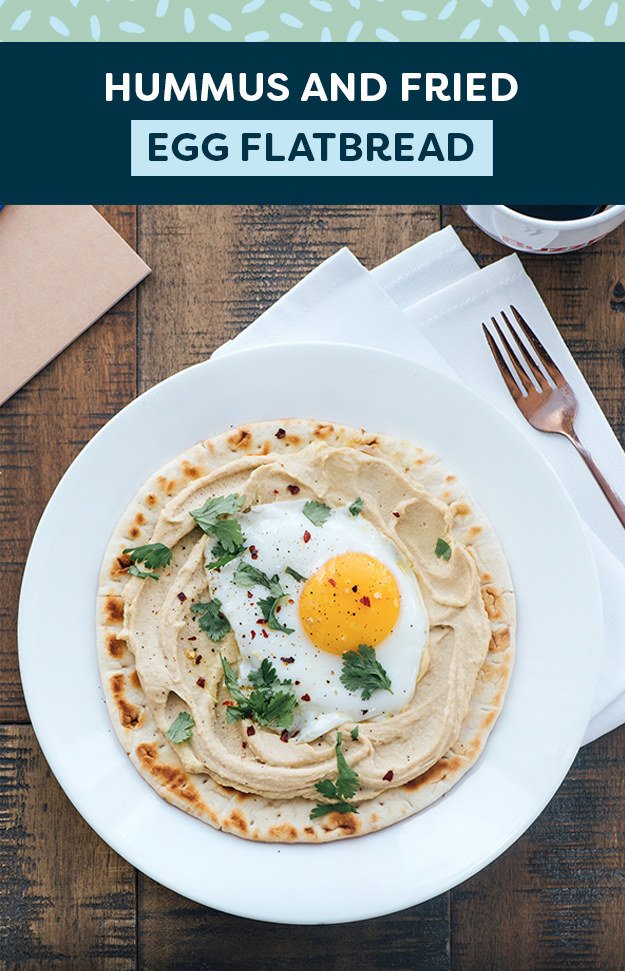 Hummus and Fried Egg Flatbread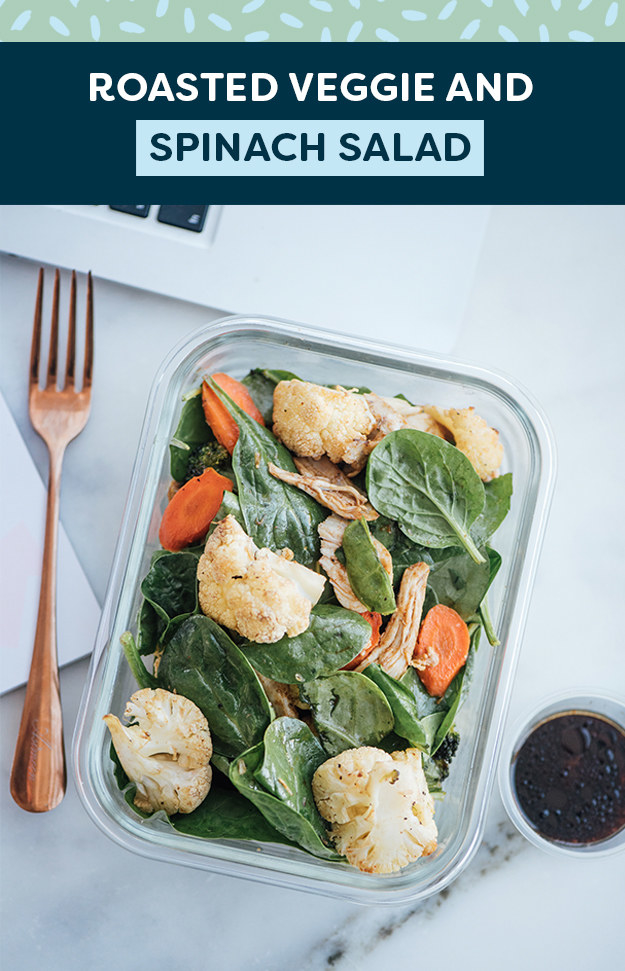 Roasted Veggie and Spinach Salad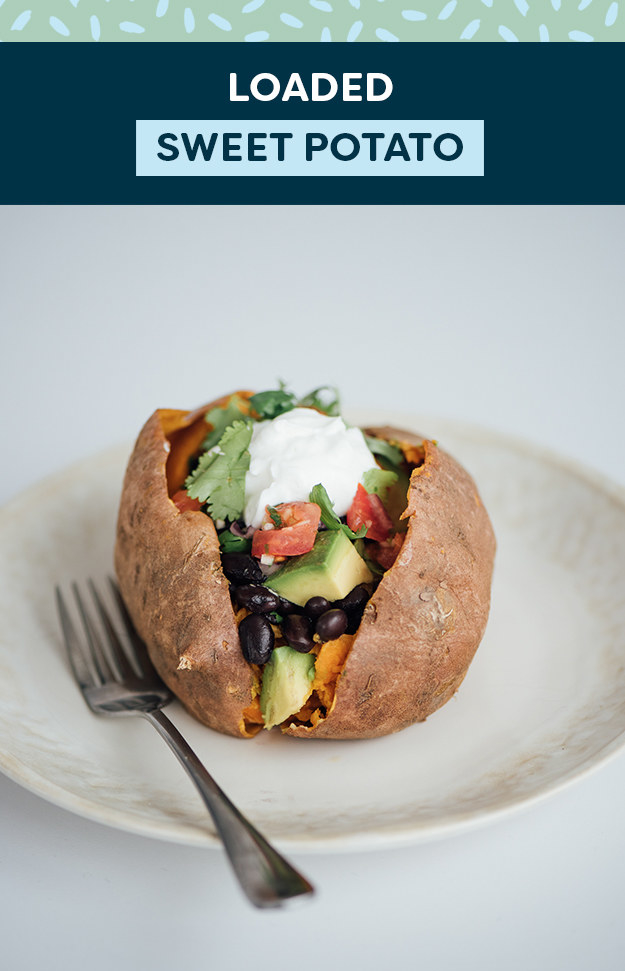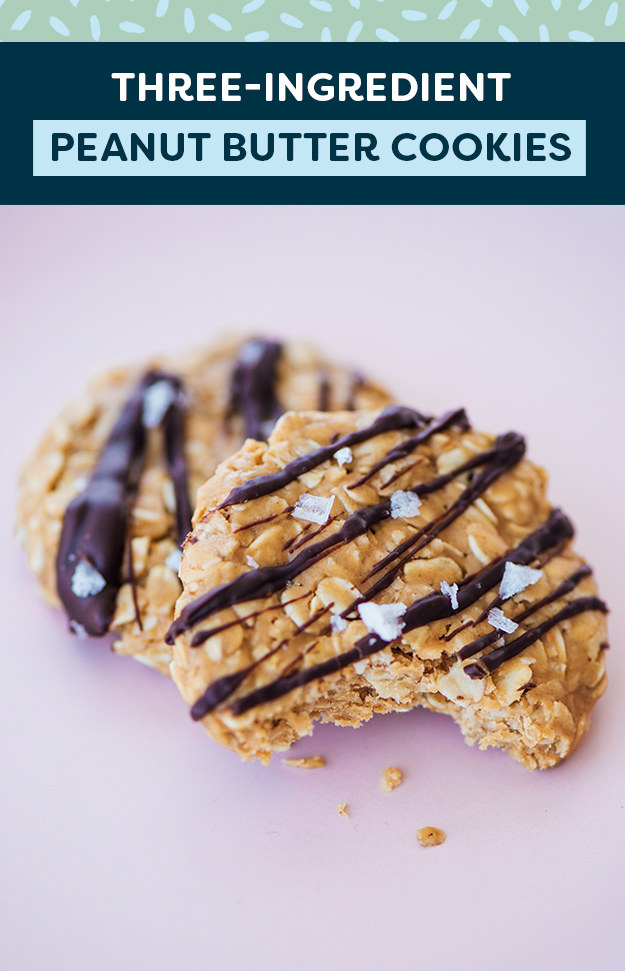 You did it! Just one more day!
Ready for day seven? Get the recipes here.