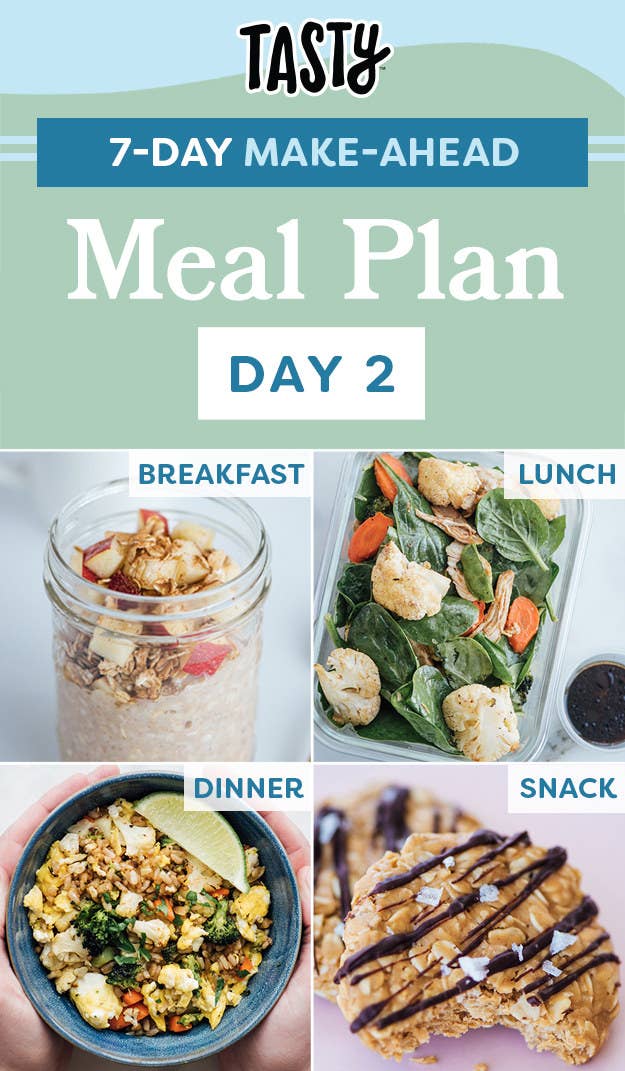 You made it through day one! And if you did all your prepping already, today will be a breeze. Breakfast is those creamy overnight oats you got started last night. Lunch is a fresh roasted veggie and spinach salad. Dinner is a hearty fried rice. And for a snack: easy and indulgent three-ingredient peanut butter cookies.
DAY TWO RECIPES: Find complete instructions below. For a printable doc with the entire week's recipes, click here.

Apple Cinnamon Overnight Oats
Ingredients:
Cinnamon overnight oats (prepped the night before, see recipe)
Half an apple, diced
¼ cup honey-roasted granola (meal prepped, see recipe)
Honey, for garnish
Ground cinnamon, for garnish
Preparation:
1. Top oats with diced apples and granola and garnish with honey and cinnamon.
2. Enjoy!
Note: Make sure to save the second half of the apple for later in the week!
*Vegan Substitution: Omit the honey and replace with agave.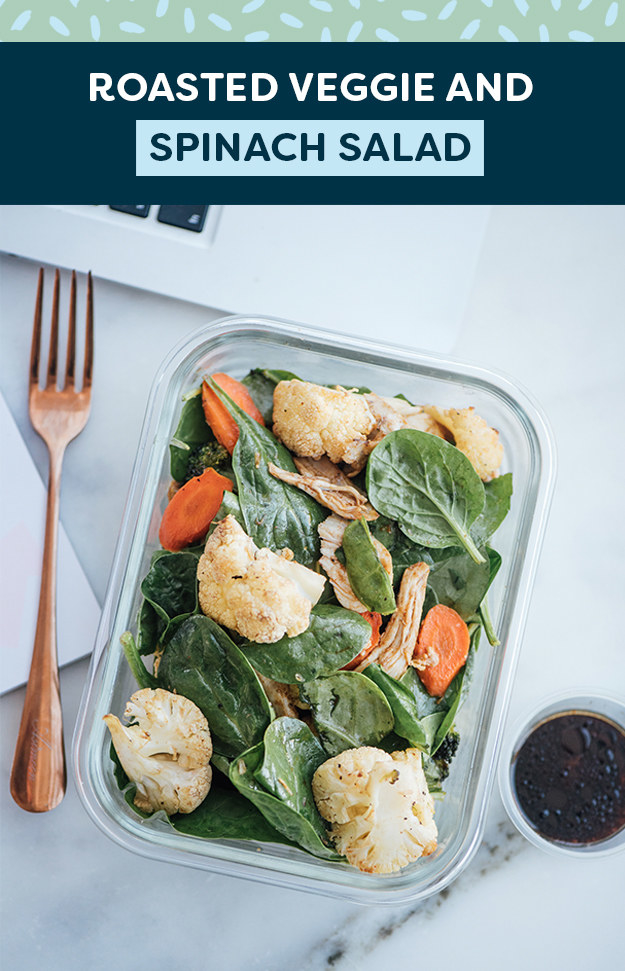 Roasted Veggie and Spinach Salad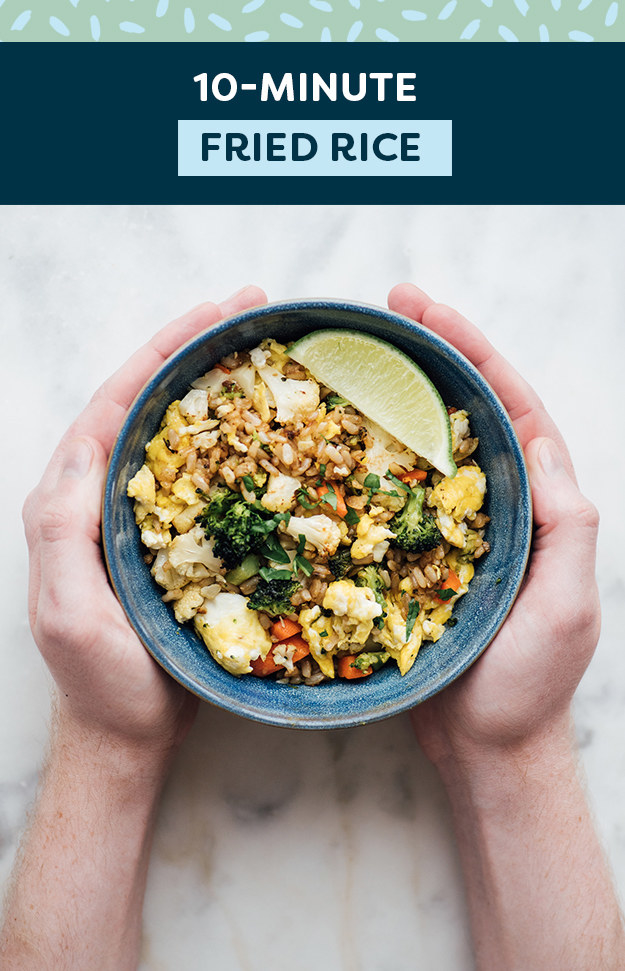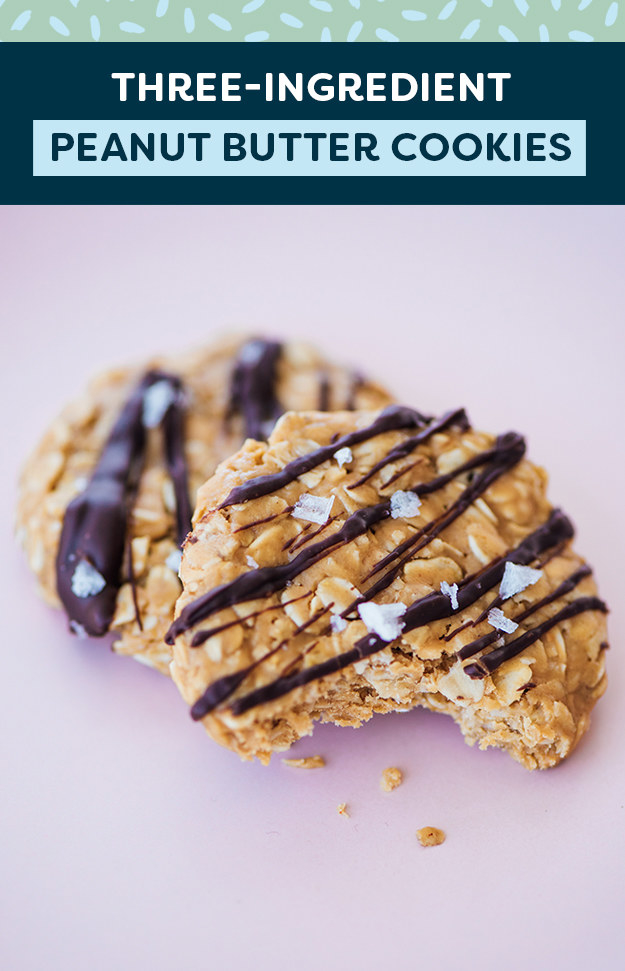 Three-Ingredient Peanut Butter Cookies
Ready for day three? Click here to get the recipes.