Everything You Need To Know About Cooking With Cast-Iron Pans
If you follow this guide, cooking with cast iron will be a breeze!
How to Take Care of Cast-Iron Pans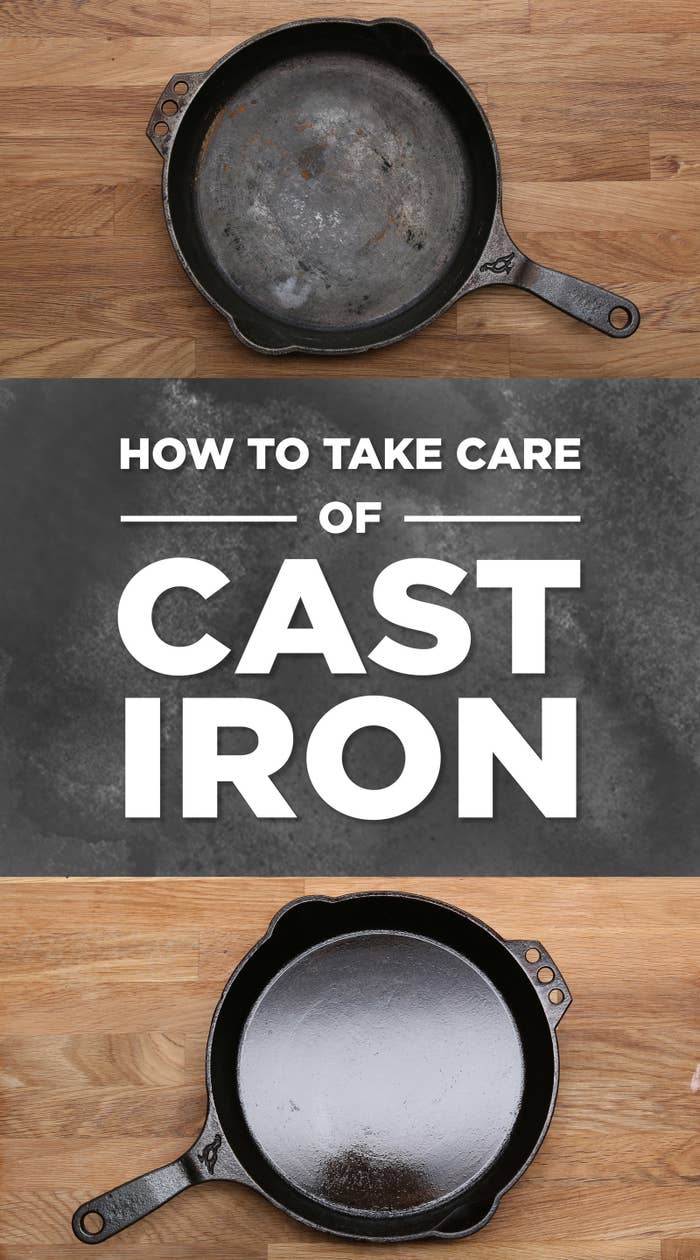 What's so great about cast iron?
Cast-iron pans are basically indestructible. Even if they're old and rusted, they can be repaired. And if you take good care of cast-iron cookware, it can last you a lifetime! Some people in the Tasty kitchen even have cast-iron cookware that has been passed down to them by their parents or grandparents.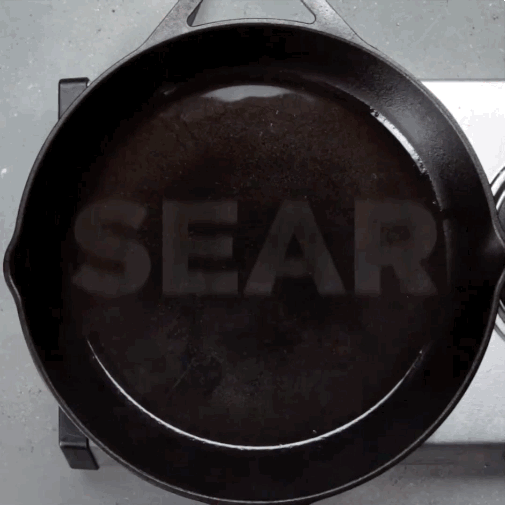 You can also cook quite a variety of things in your cast-iron skillet. They're great for searing meat and roasting veggies, but you can also make a ton of sweet recipes with them. And the more you use cast-iron cookware, the better it gets!
1. Scrub your skillet down to its base layer.
2. Completely dry the skillet to prevent rusting.
3. Add a thin layer of oil.
The result: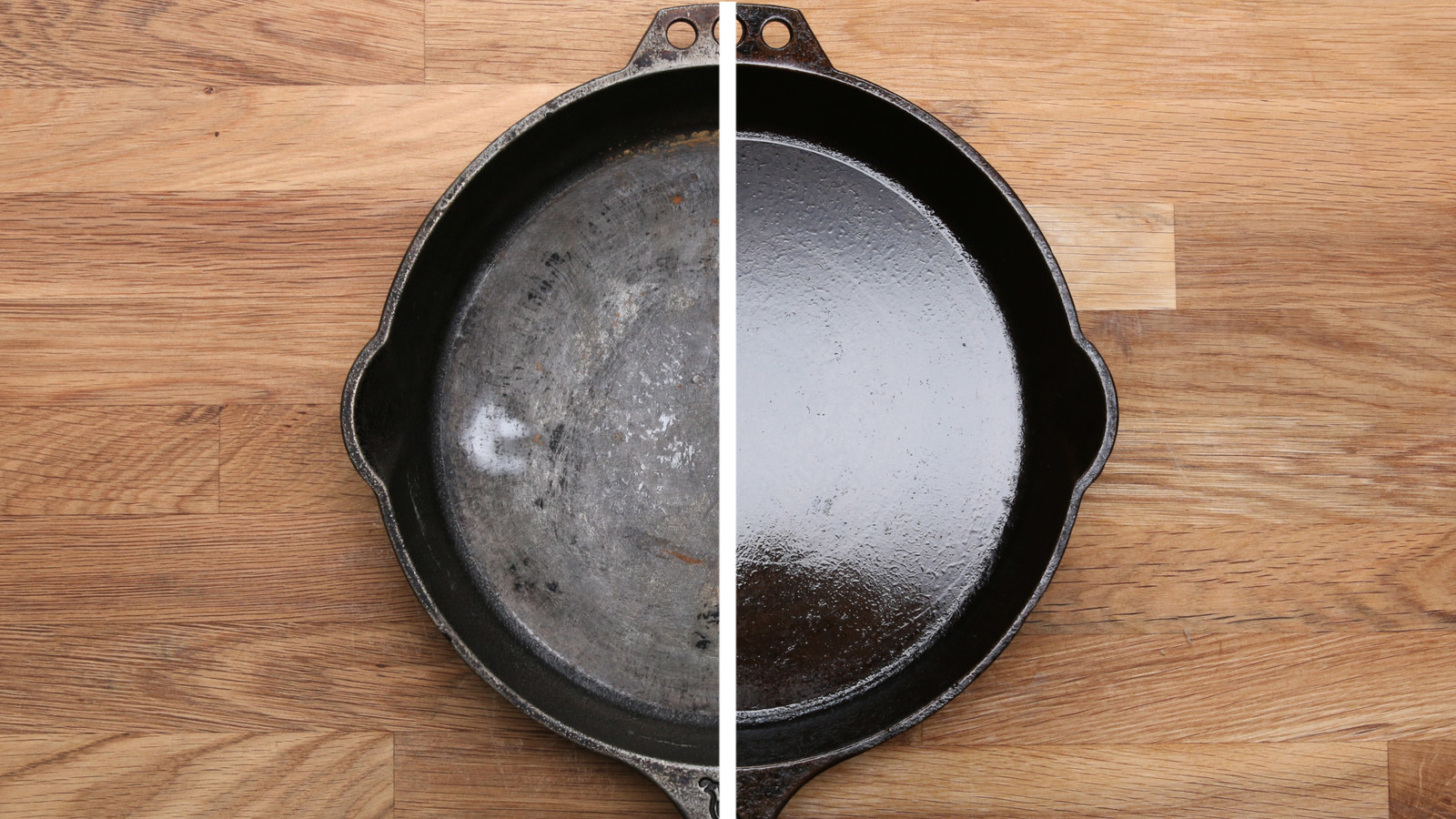 Preheat your skillet before adding any oil, fat, or food.
Let the food sit! Don't move it around too much.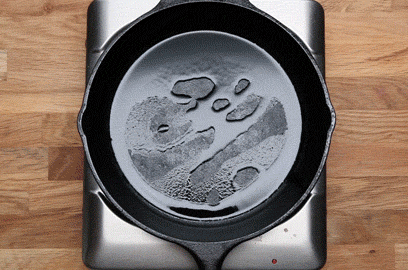 After the pan has preheated, add your fat or oil. Then add whatever food you're working with. If you're searing something like a steak, resist the urge to move it around! You want to let it sit and wait for a caramelized crust to form. When you see that crust forming around the edge, it's ready to flip. If you're trying to flip it and it's sticking, that just means it's not ready. It will self-release when it's ready and be easy to flip.

Don't wait too long to wash your skillet.
For a gentle and very effective cleaning method, scrub your skillet with salt and hot water.
Completely dry the skillet on the stovetop or in a hot oven.
Add a protective layer of oil.
And that's it! Just follow these simple rules and these pans will last you a lifetime.