Do You Know The ✨Art✨ Of Cooking A Steak The Right Way? Here's How An Expert Says It Should Be Done
It's simple, yet complex in a way...
Welcome to cooking 101. If you eat meat, a basic thing you should know is how to cook a steak. So today we are going to learn just that.
We turned to the ~meat experts~ from Fogo de Chão – an all-you-can-eat Brazilian Steakhouse serving high-quality meats — to get some insight.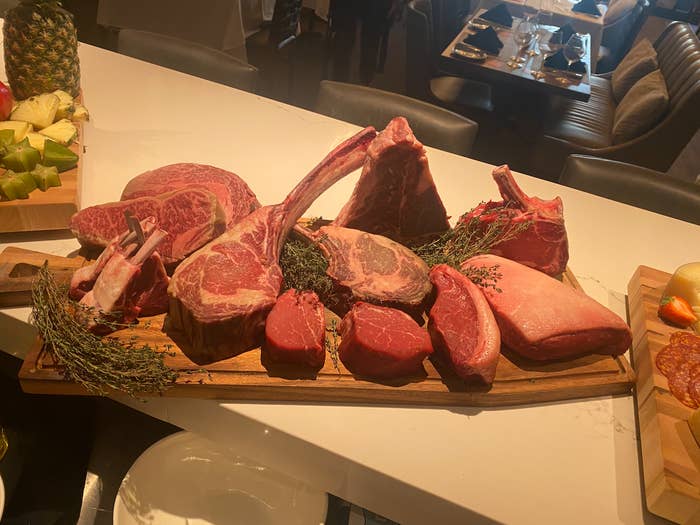 And although Fogo de Chão fire-roasts their meats rotisserie style, most people don't have a rotisserie oven at home.
First off, there are all different kinds of steak, so here is a diagram showing where each type is cut from the cow: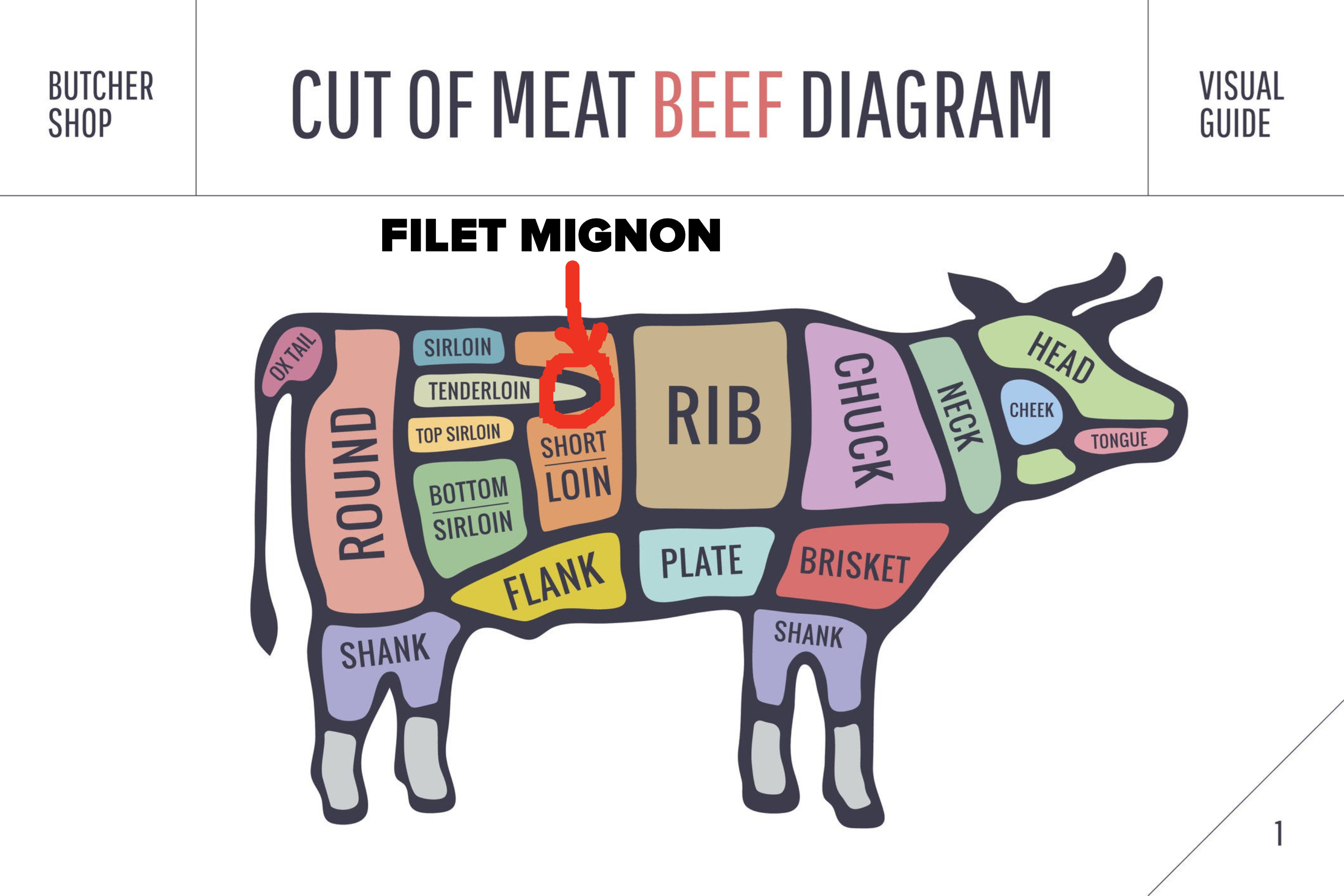 Now, no matter what cut of steak you get, Vitor suggests always using a cast-iron skillet when cooking on the stovetop.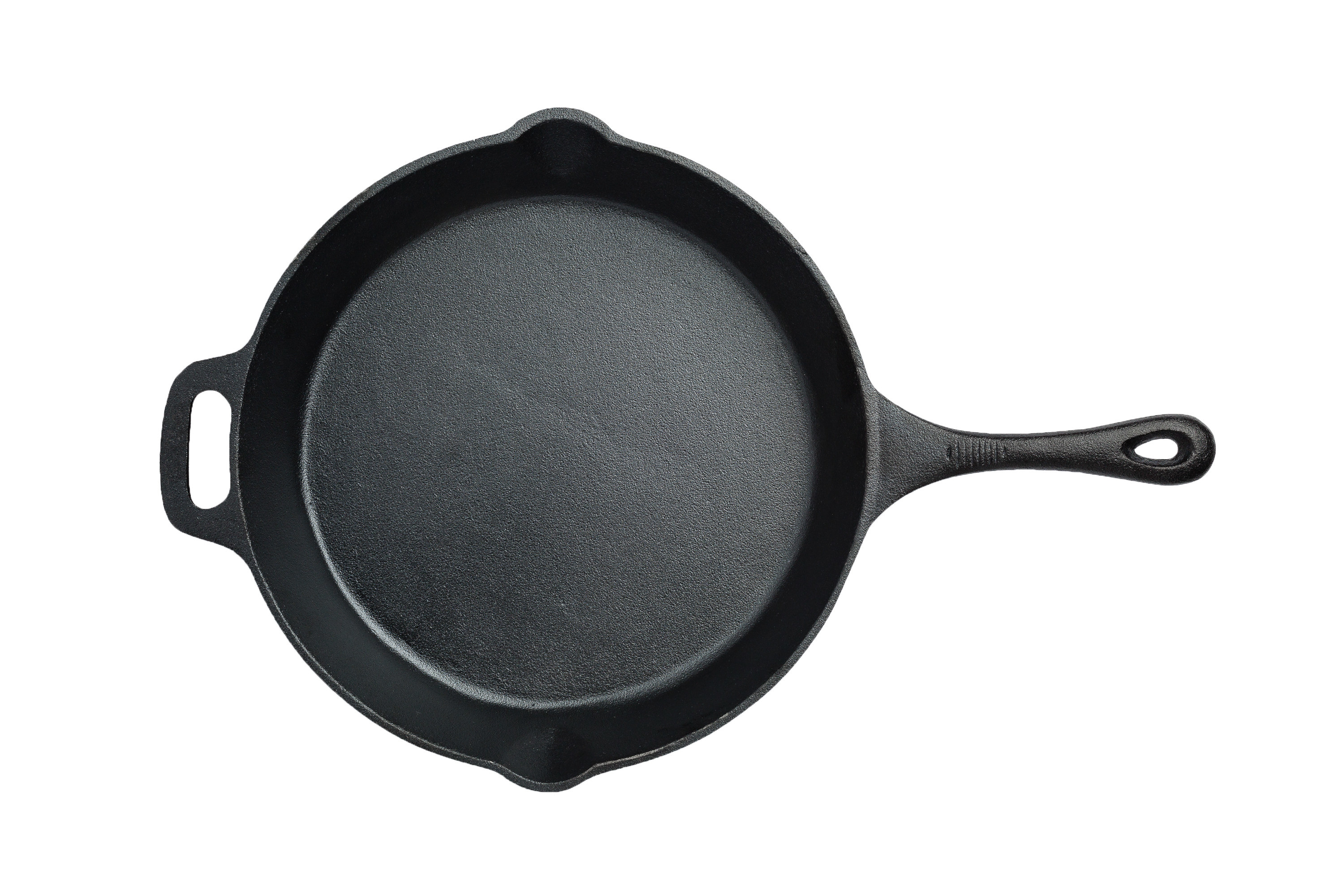 The key to a good steak is SALTING IT. At Fogo de Chão they literally have basins full of freshly ground sea salt because it is the ONLY thing they use to season their steaks.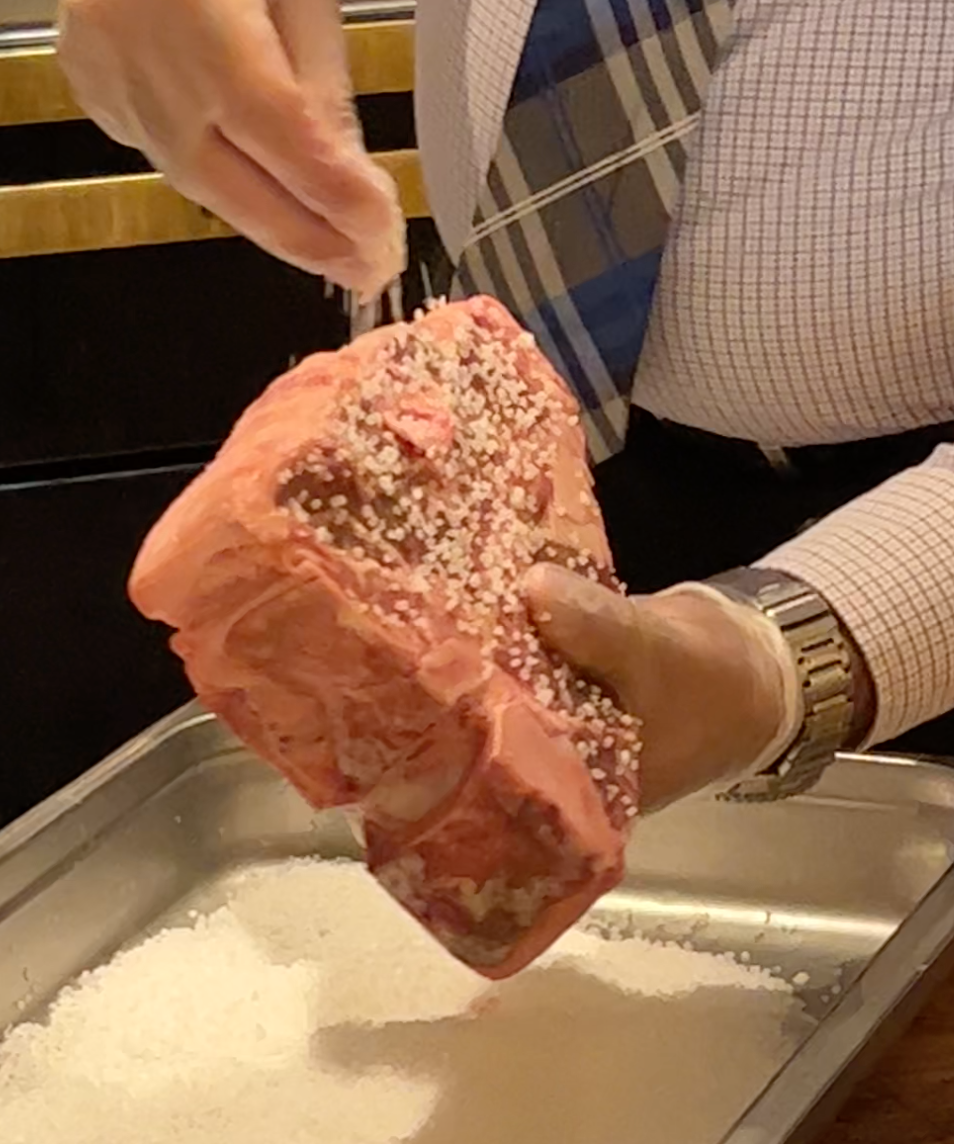 You can salt and immediately cook, or you can salt it for an extended period of time before you cook. Simply salt the steak and place the steak in the fridge for about an hour. You can also salt your steak overnight for deeper penetration of the flavor, just make sure you cover it overnight.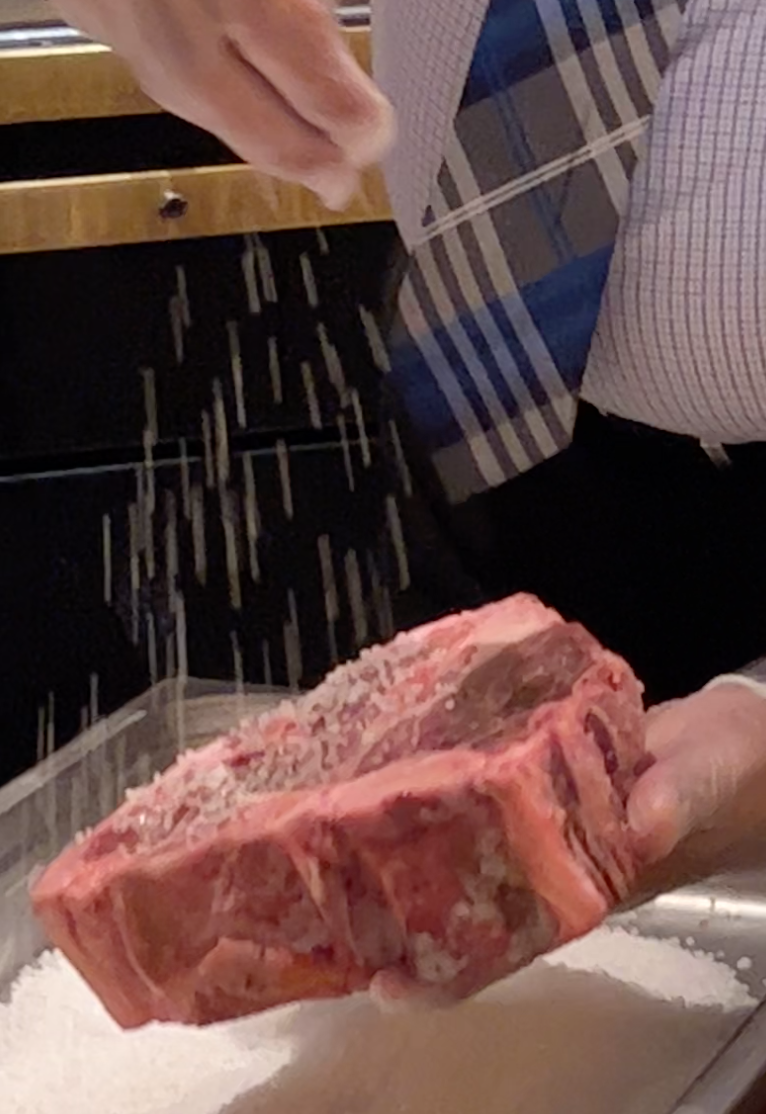 And that is IT for the seasonings. Vitor said a nice steak does not need anything additional (clearly, as you can see how tasty the ones he made look below):
Once your meat is nice and salted, you will want to heat up your cast-iron skillet on high with olive oil.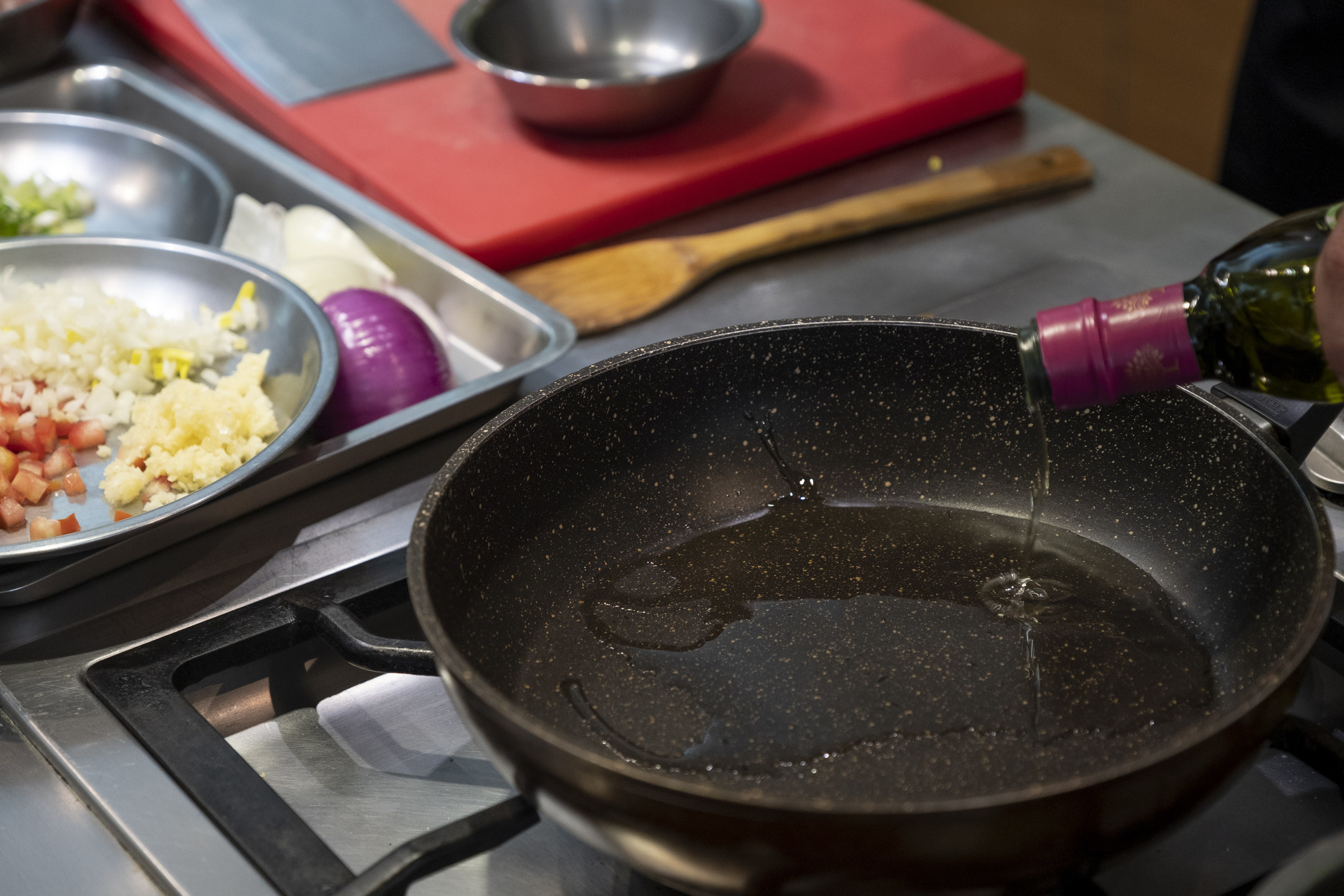 When you can tell the oil is nice and hot you can gently place your steak in (ideally with tongs). Depending on how well you like your steak cooked, you will start off cooking each side for a couples of minutes and constantly flipping it until it reaches your desired "done-ness."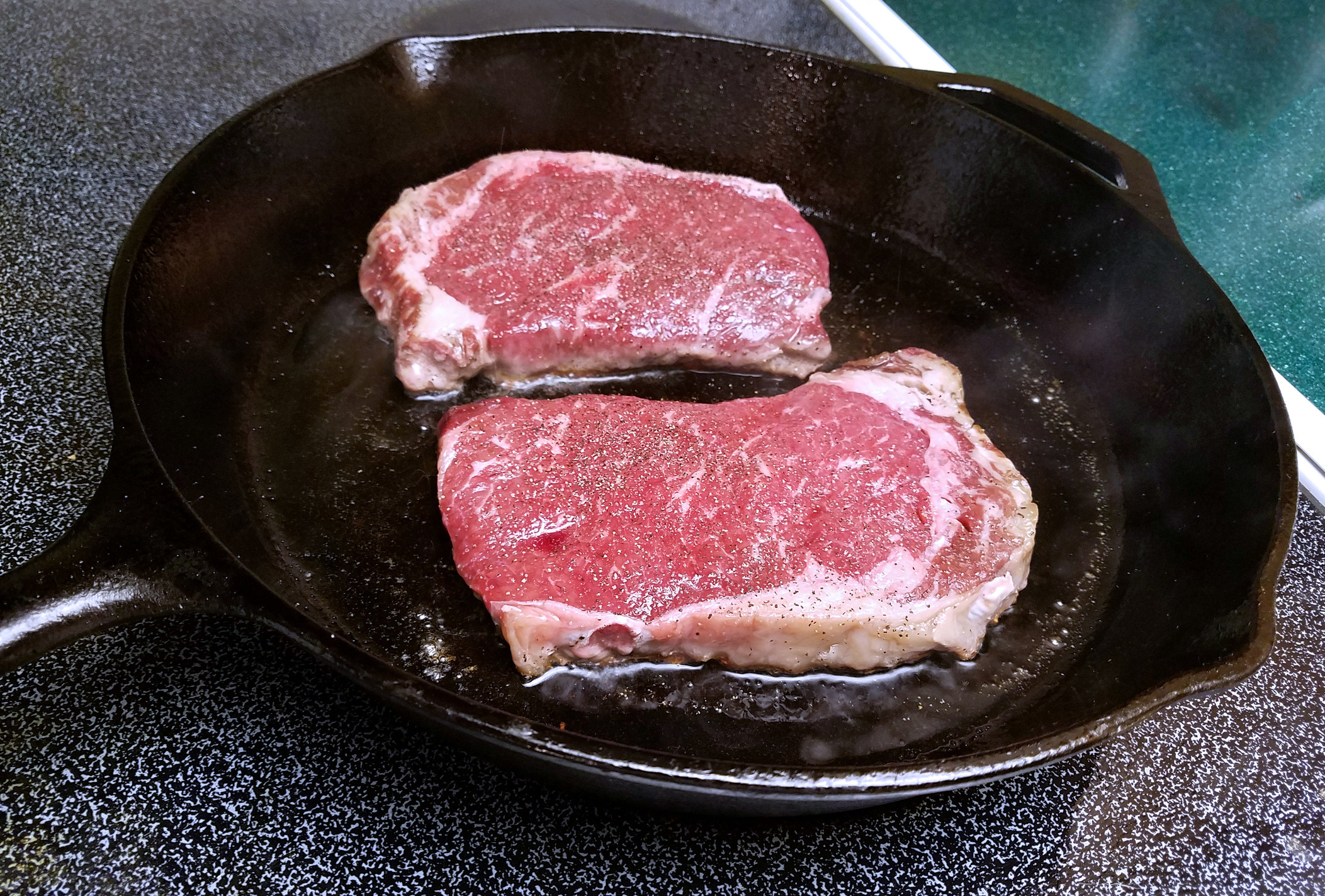 You can use a spoon to scoop up the oil and baste the steak as you cook it to keep it juicy. When the internal temperature of your meat reaches at least 125–130 degrees Fahrenheit, you can remove it for a rare steak. (A medium-rare steak needs to reach 135 degrees, medium/medium well needs to reach 150, and 160 degrees for well done.)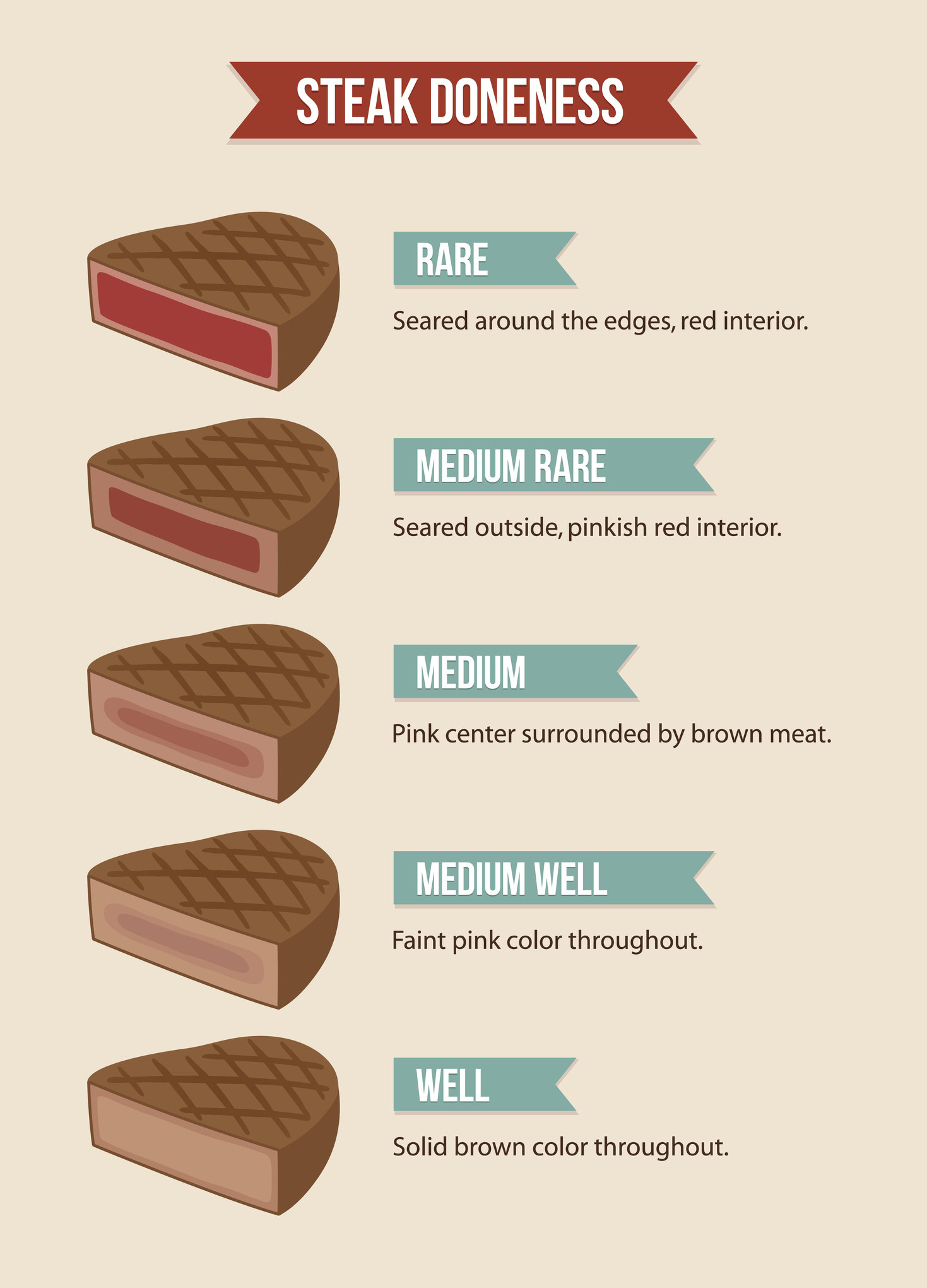 Once you take the meat off the skillet, you need to let it rest for about five minutes. This allows the meat to relax and create a nicer texture in your mouth. You can add butter and garnishings on top if you want to be fancy!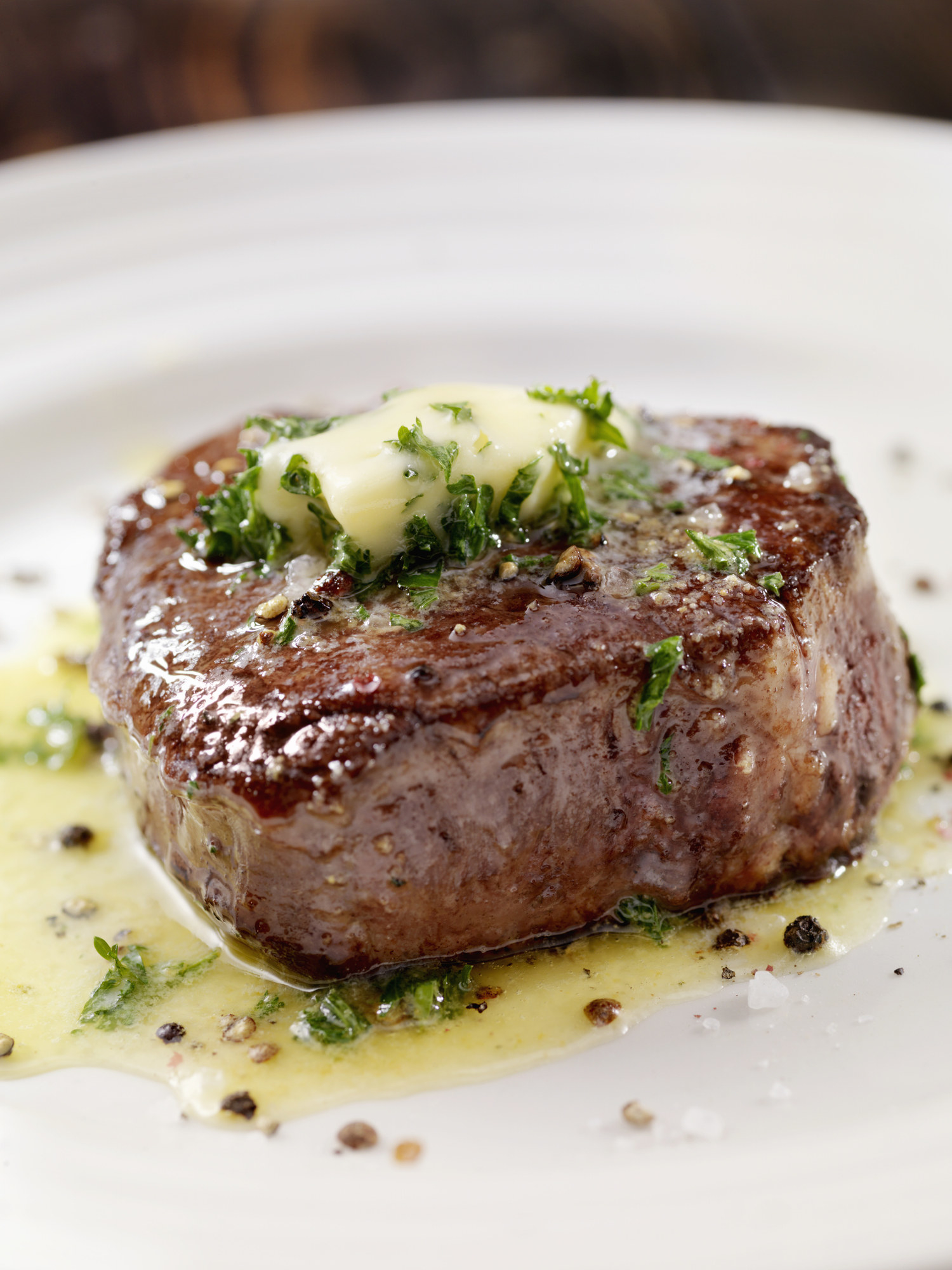 Now, when your steak is done resting and it's time to cut, find which way the muscle fibers are going and slice in the opposite direction. Doing this makes it easier to chew because you don't need to break the muscle fibers down. You can see how it should be cut below in this beautiful photo of one of Fogo de Chão steaks: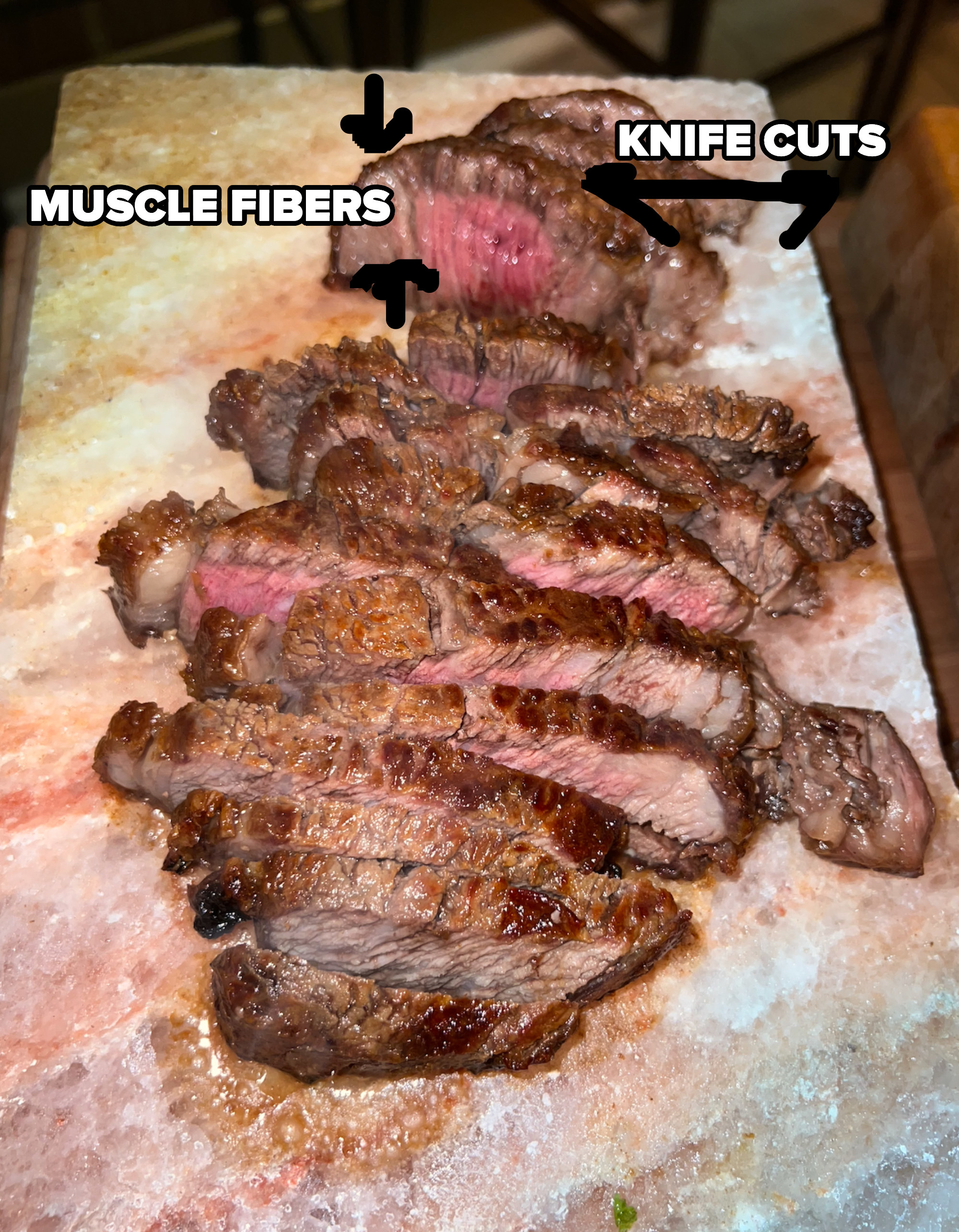 Also, the red juice that comes out of the steak after it is cooked is not blood! It is called myoglobin, which is a protein found in the muscle fibers of the cow (and it's totally safe to eat!).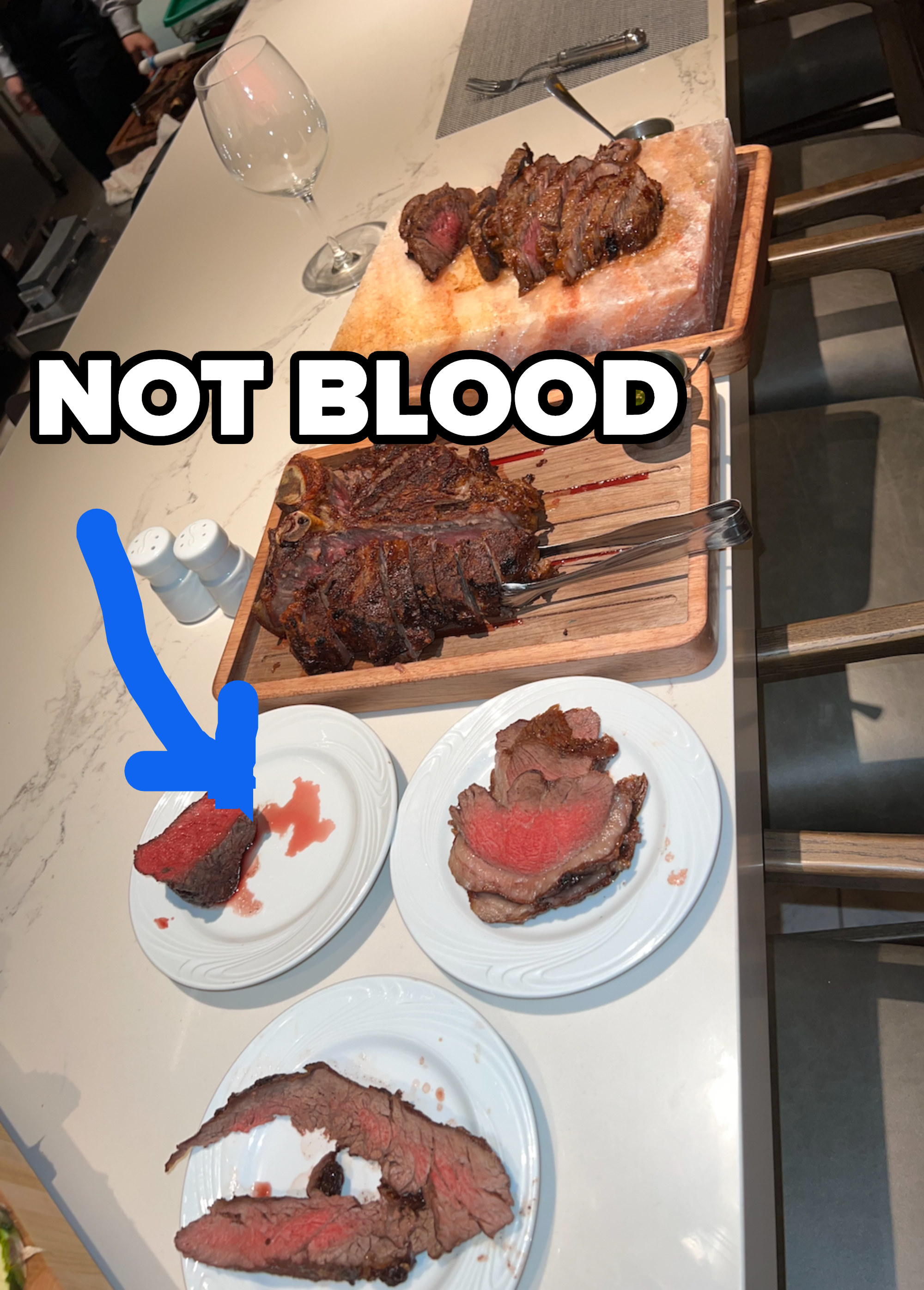 Now go forth and cook steak the RIGHT way on your stovetop!