Here's the fastest (most delicious) snack ever:
Top a slice of toast with a thick smear of ricotta cheese...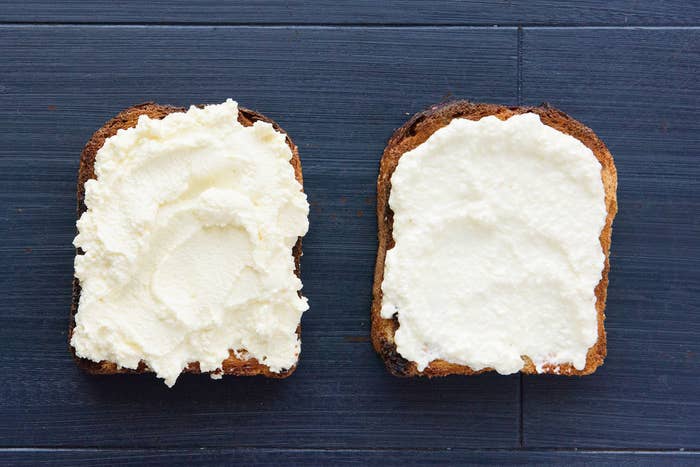 Then add just about anything else you want.
Here are five easy ideas.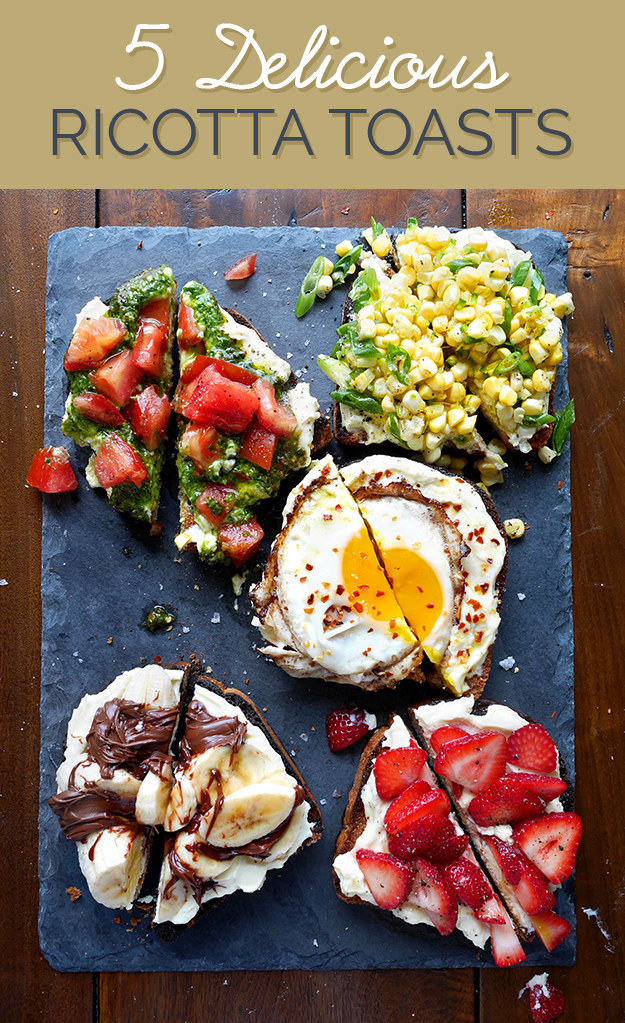 1.
Spread out sliced strawberries, drizzle with honey, and sprinkle with black pepper.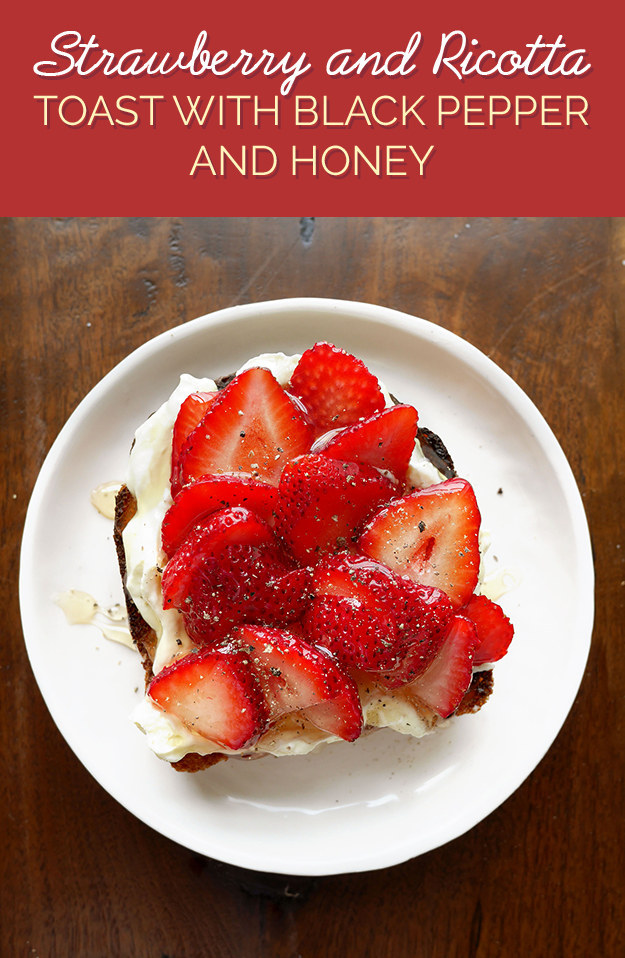 2.
Top with sliced banana and Nutella.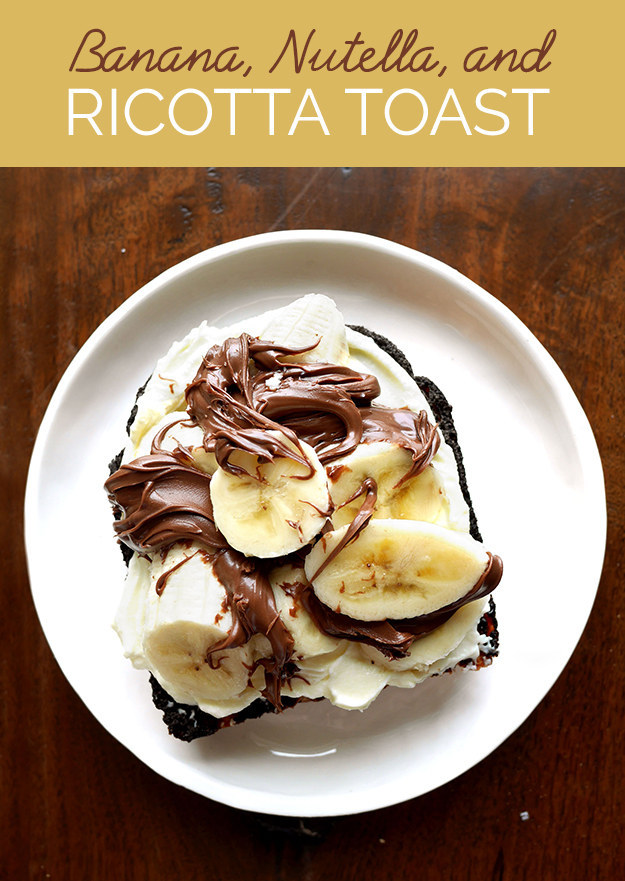 3.
Combine corn kernels, sliced scallion, chopped jalapeño, olive oil, salt, and pepper, then pile it on.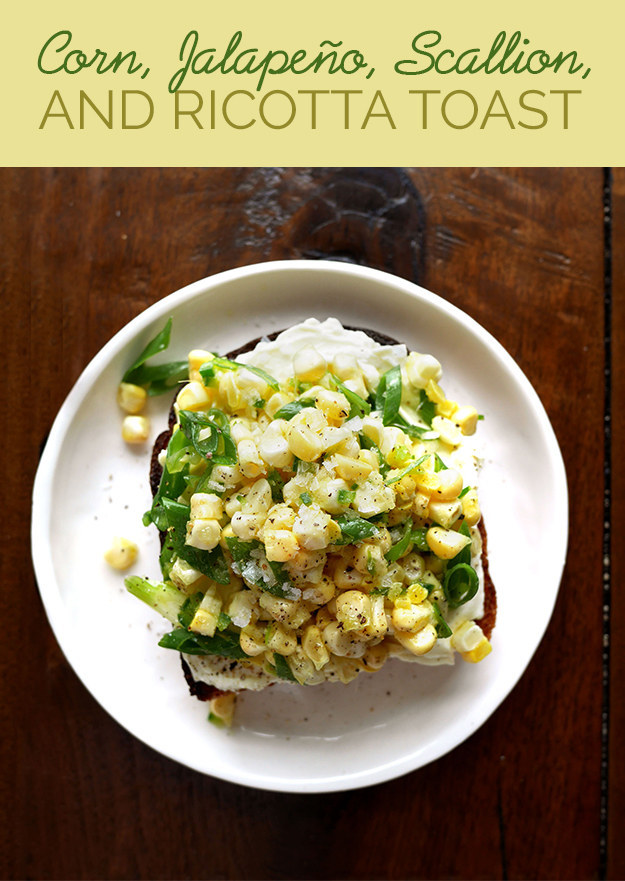 4.
Top with pesto, chopped tomato, kosher salt, and freshly ground pepper.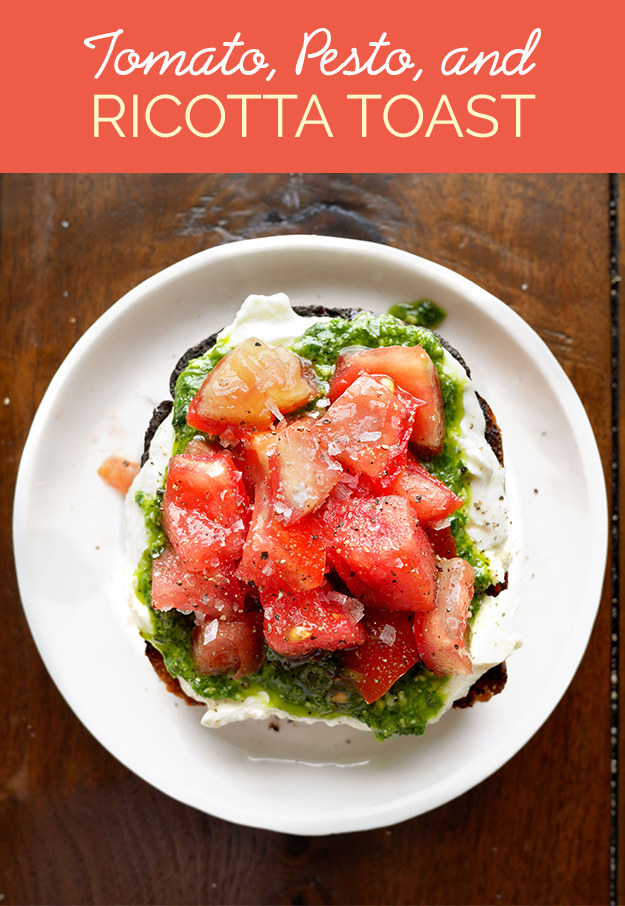 5.
Squeeze on lemon juice, top with a fried egg, crushed red pepper flakes, and salt.
And the thing is, you can actually make ricotta from scratch in your microwave (or on your stovetop) with just milk, heavy cream, lemon juice and salt. Here's how.