1.
Spaghetti Marinara With Poached Eggs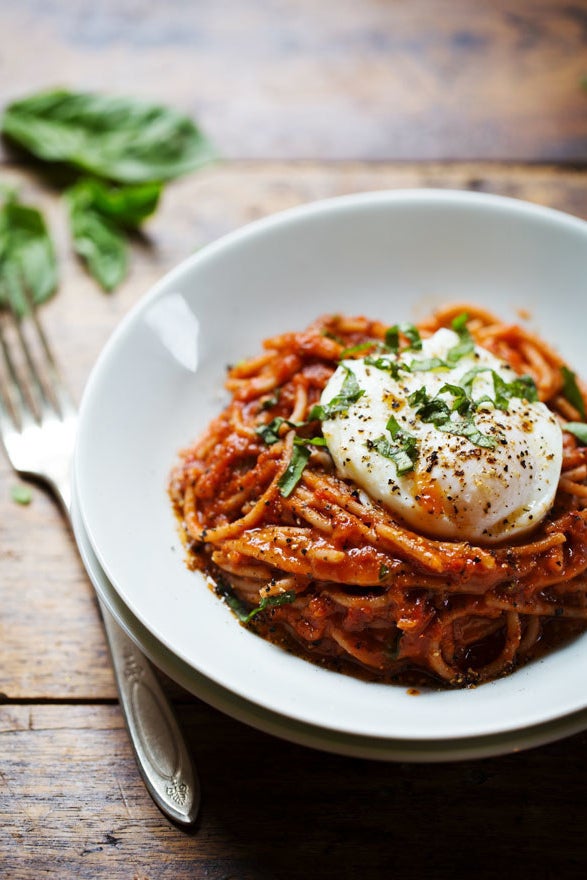 If you've never tried adding a poached egg to your pasta dish, you really should. If you have, you know what I'm talking about.
Get the recipe here.
2.
Fried Rice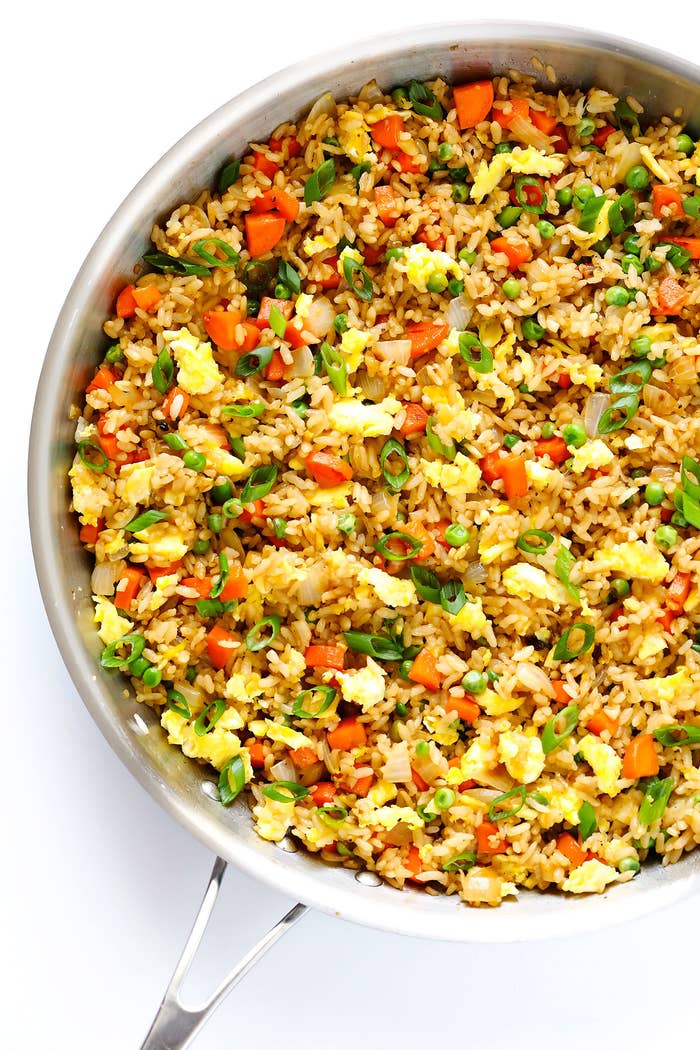 3.
Turmeric Sweet Potatoes, Poached Eggs, and Lemon Dressing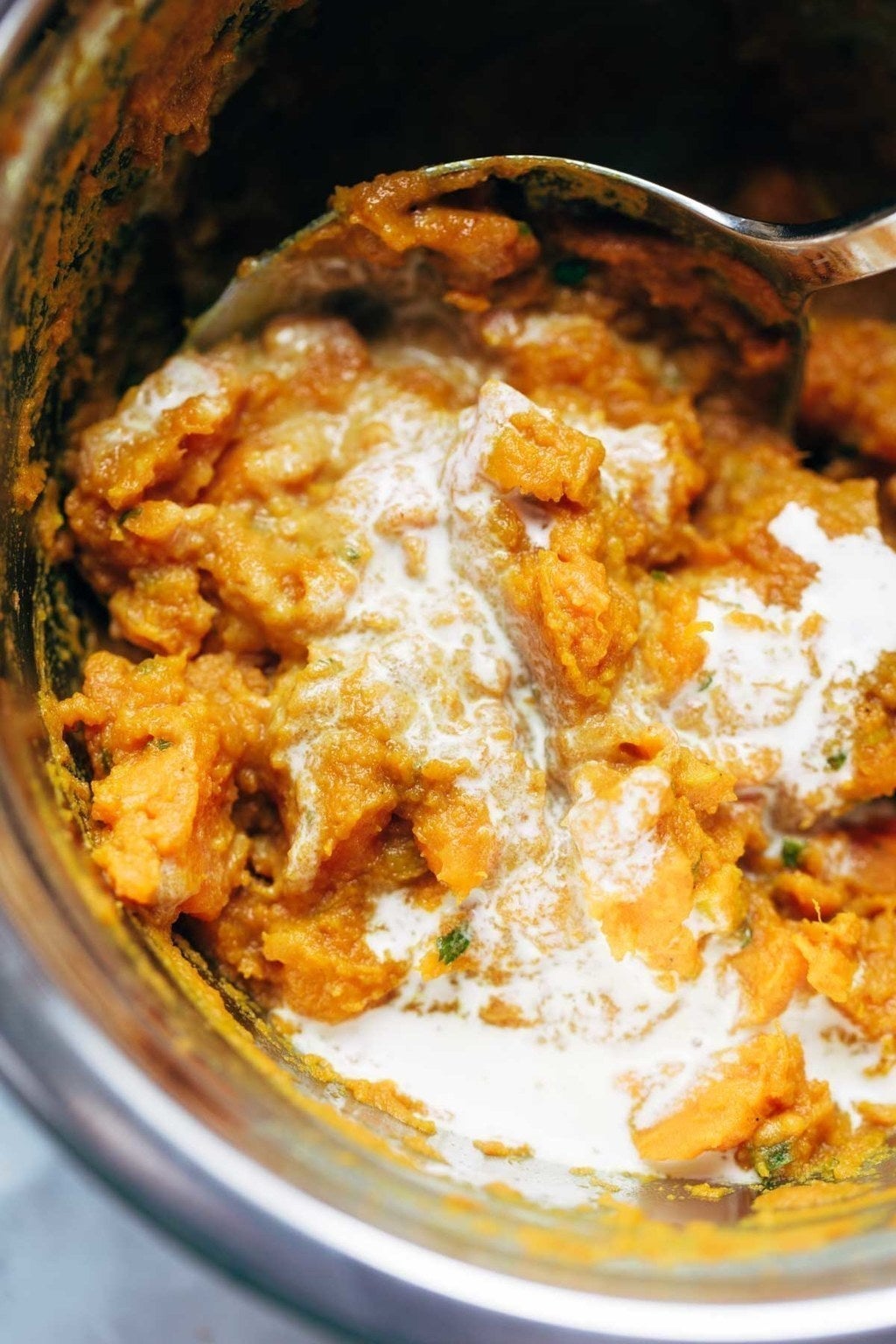 A wholesome bowl of goodness.
Get the recipe here.
4.
Sesame Roasted Asparagus, Egg, and Bacon Salad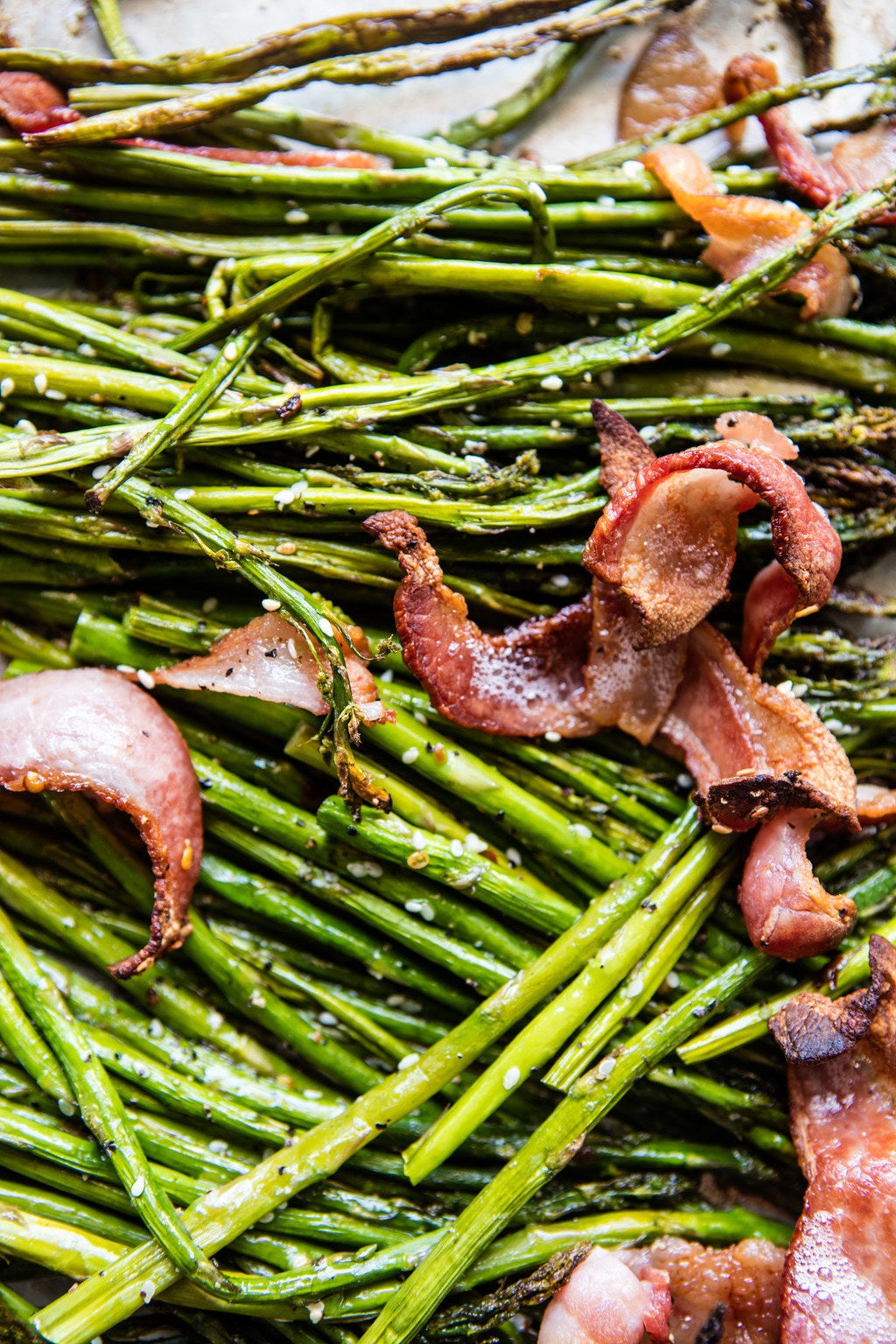 Super tasty.
Get the recipe here.
5.
Baked Eggs With Spinach and Mushrooms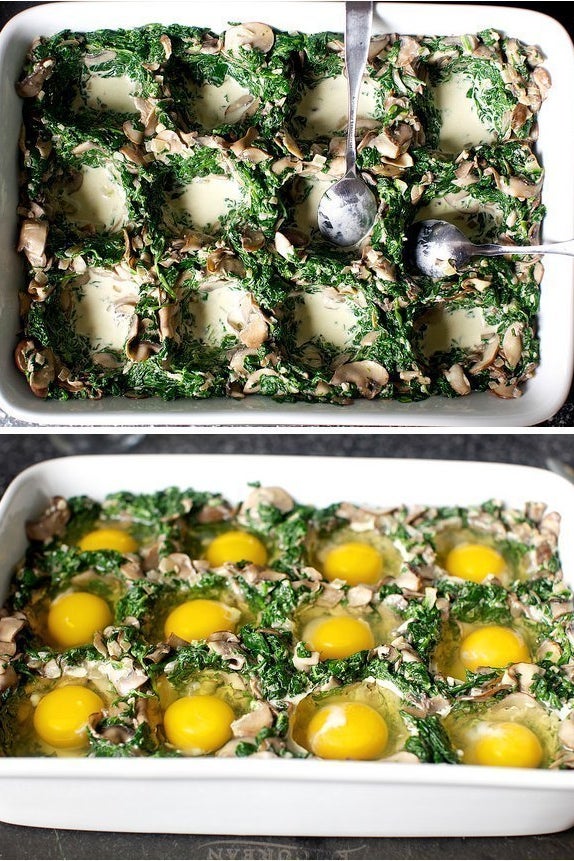 The portions for this one serve six people generously. If you're not feeding quite so many mouths, you can just divide the recipe and make this in a skillet.
Get the recipe here.
6.
Zucchini Crust Pizza
7.
Mushroom, Leek, and Fontina Frittata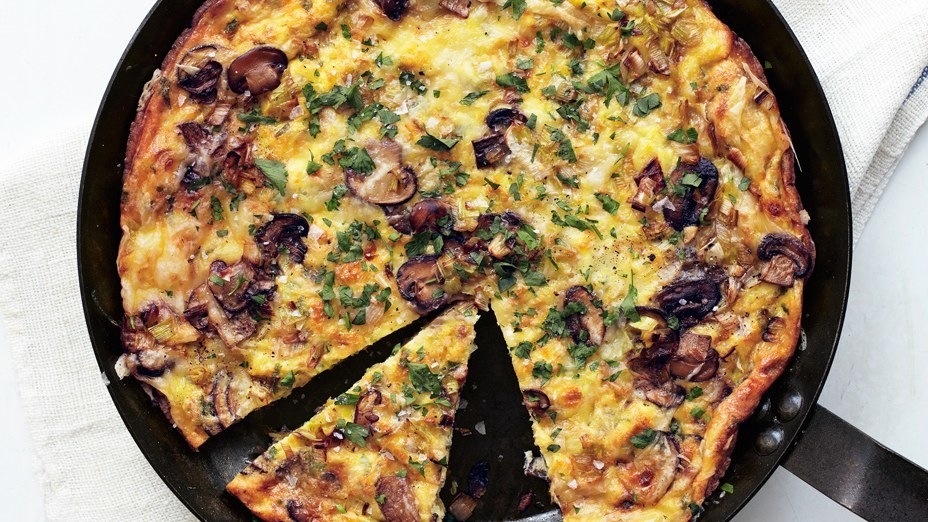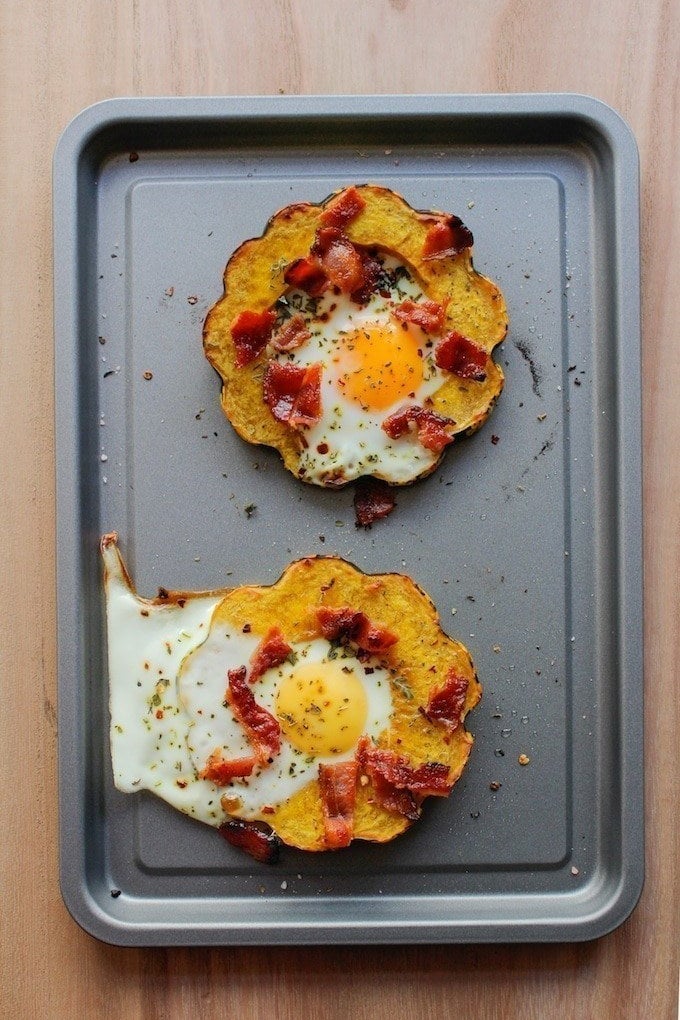 You'll have a hard time finding a more straightforward yet genius recipe.
Get the recipe here.
9.
Goat Cheese Scrambled Eggs With Pesto Veggies
10.
Ham, Eggs, and Cheese Grilled Cheese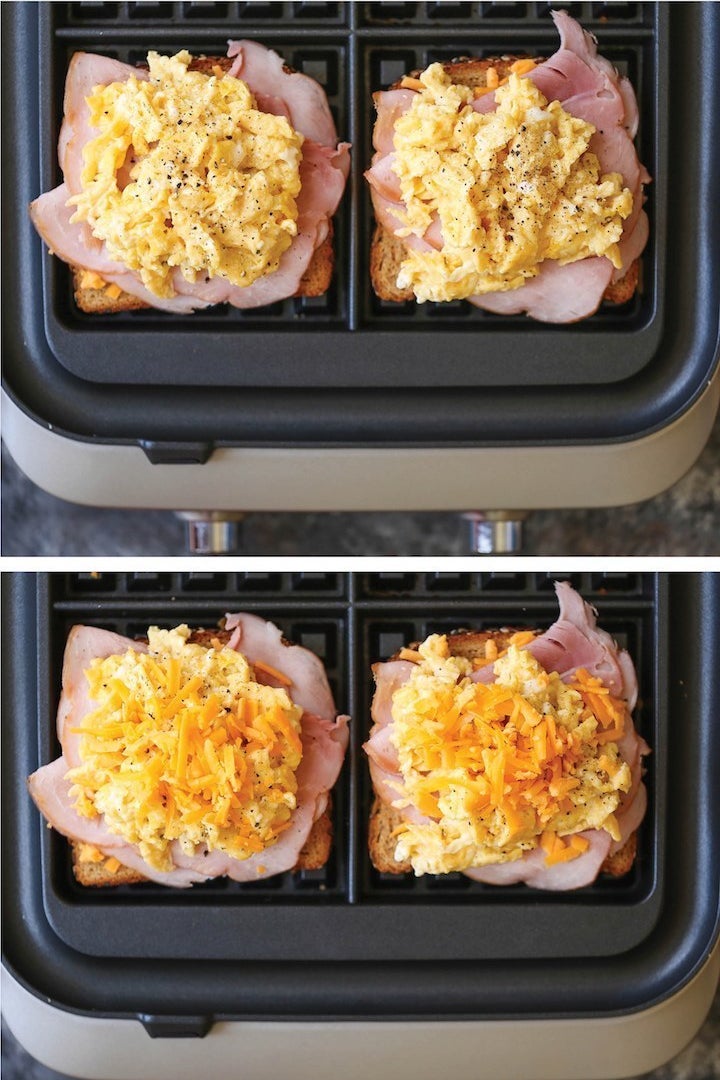 Because sometimes you just need to treat yourself.
Get the recipe here.
11.
Spring Vegetable Egg Casserole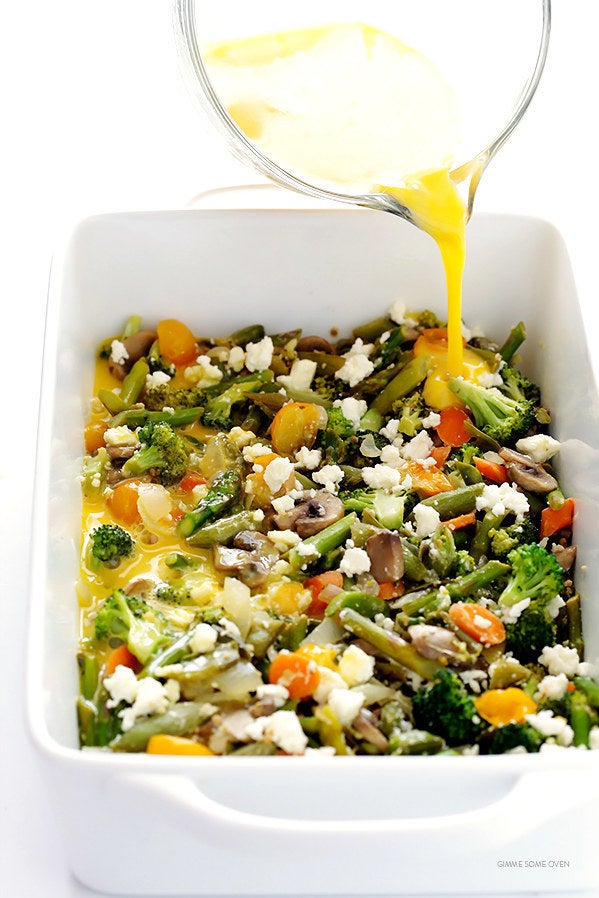 Serve with a green salad and you've got yourself a meal.
Get the recipe here.
12.
Caramelized Veggies on Herbed Polenta With Brown Harissa Butter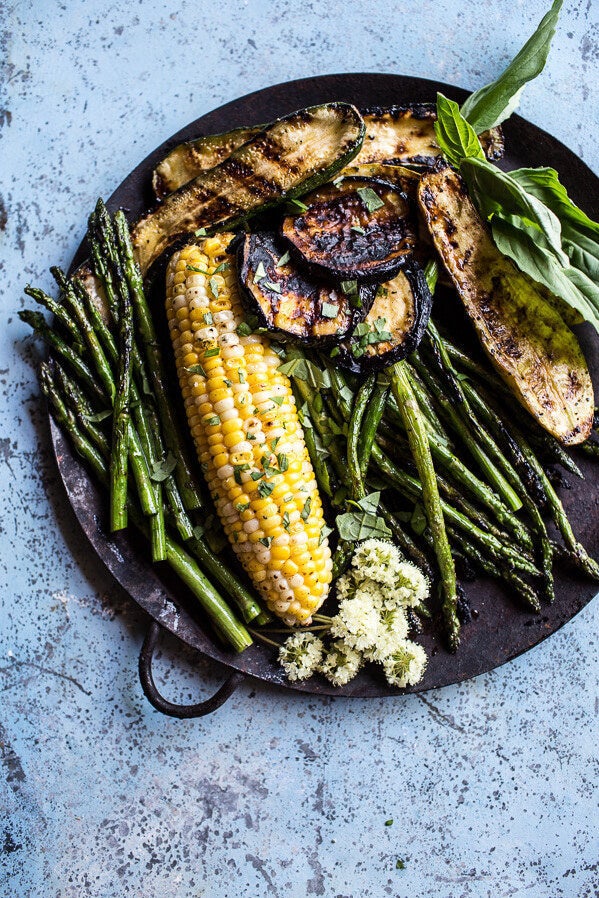 If you don't have polenta at home, you can replace it with grits, couscous, or some other grain.
Get the recipe here.
13.
Spinach and Goat Cheese Quiche With Sweet Potato Crust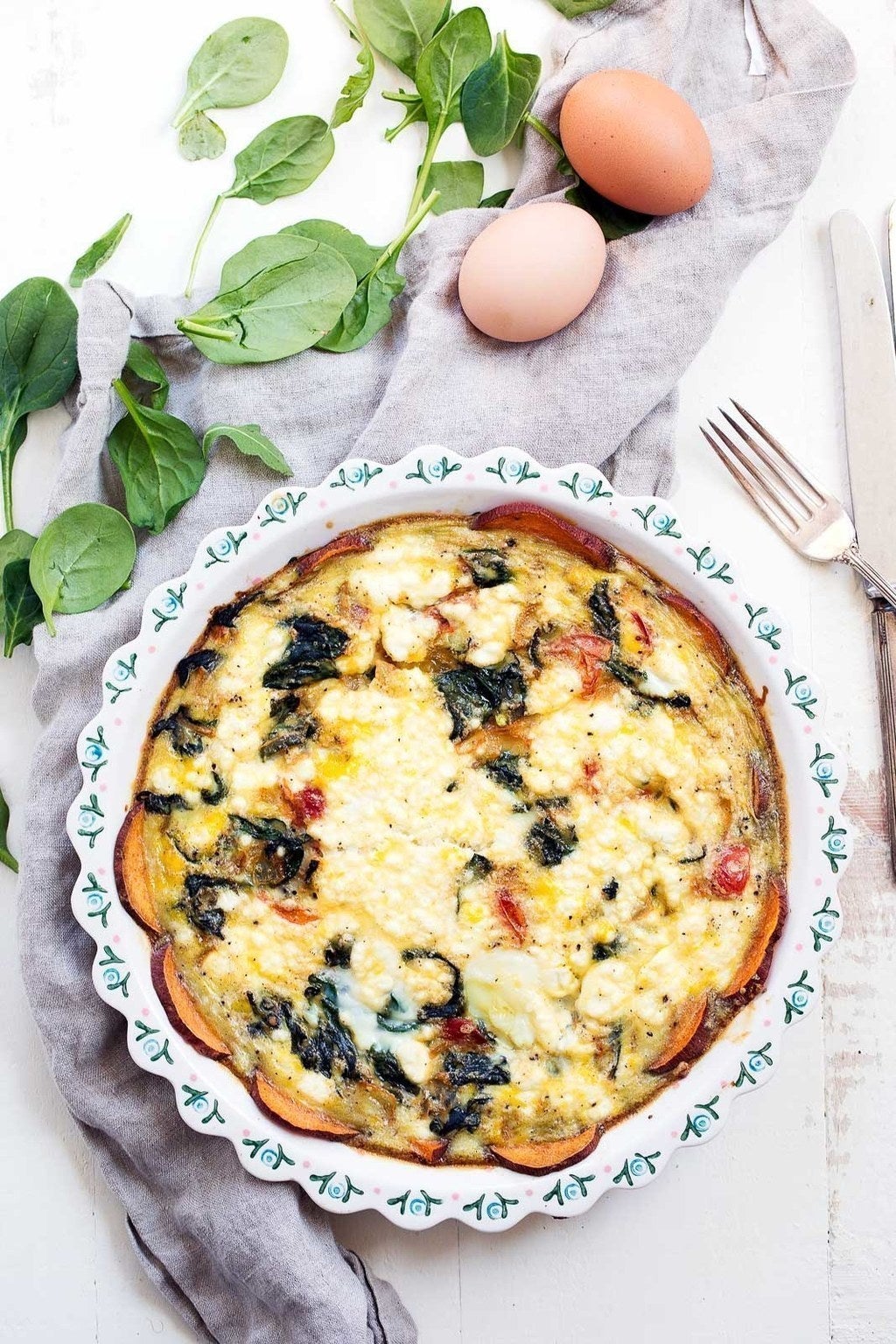 The custardy French savory pie is extremely versatile and can be filled with any seasonal veggies. This is a low-carb version but if you want you can swap the sweet potatoes for store-bought crust.
Get the recipe here.
14.
Spaghetti Pangrattato With Crispy Eggs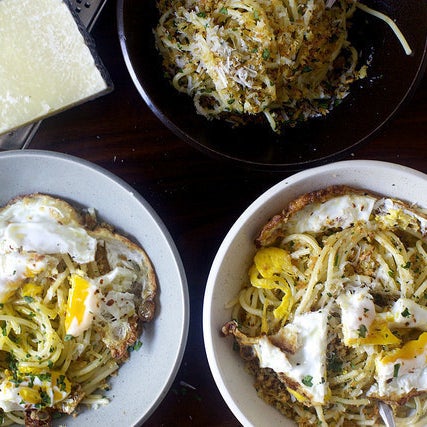 Deceptively easy but absolutely delightful.
Get the recipe here.
15.
Simple Greek Quinoa Dinner Omelette With Feta and Tzatziki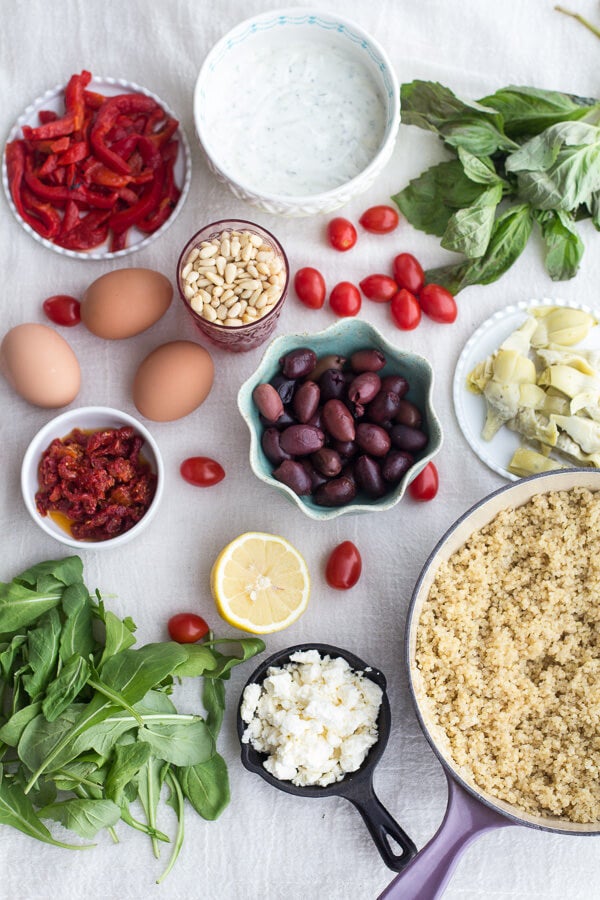 A balanced, protein-packed dinner.
Get the recipe here.
16.
Shaved Asparagus Frittata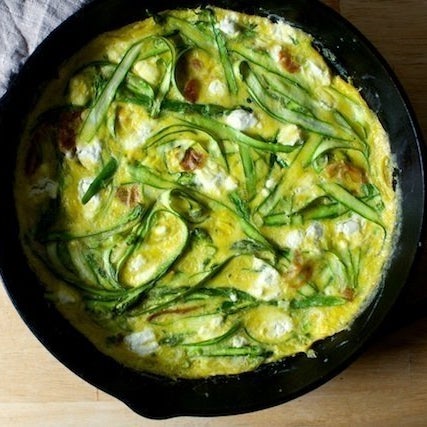 17.
Brussels Sprouts, Eggs, and Bacon
18.
Cobb Salad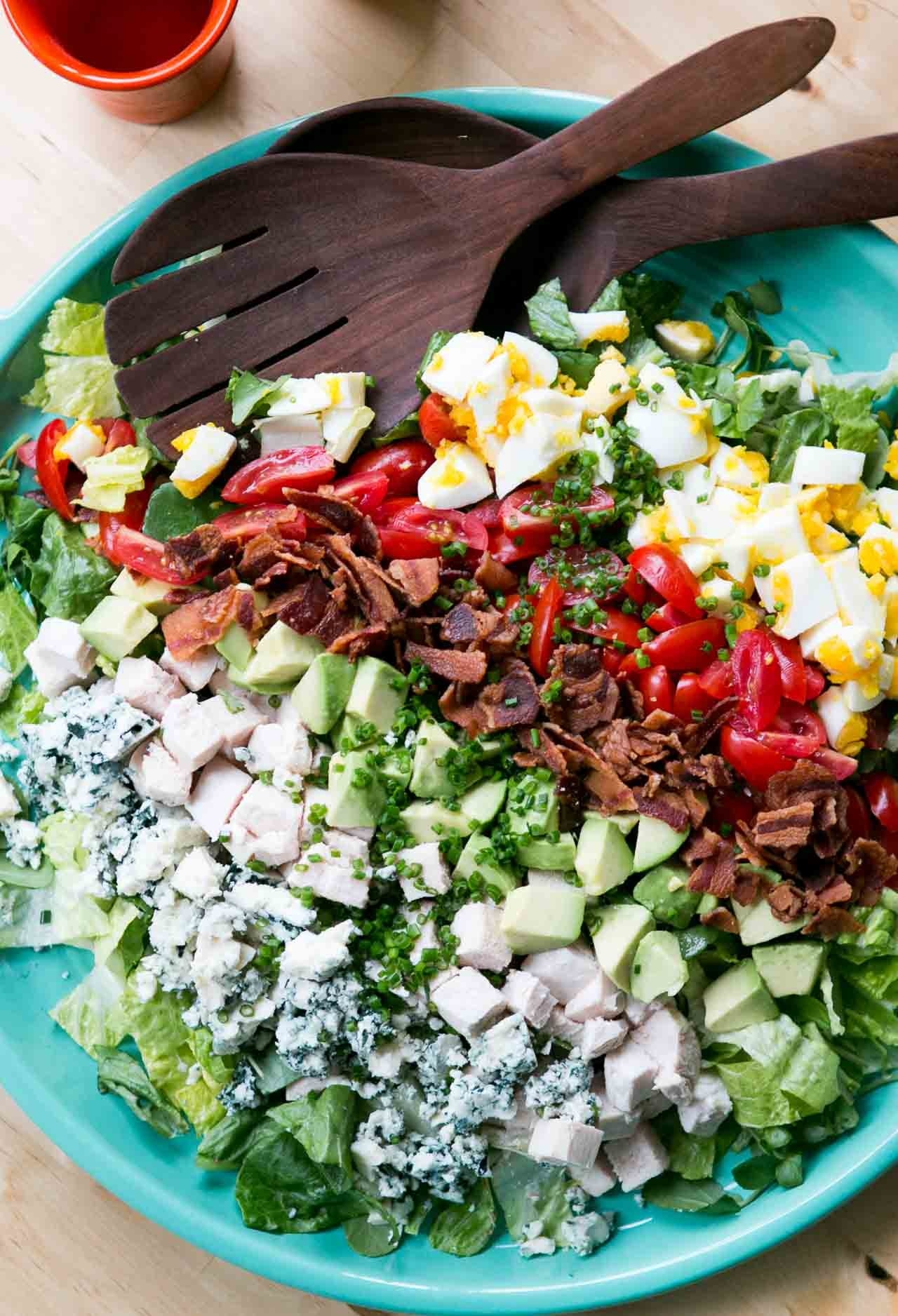 19.
Harvest Roasted Vegetable Grain Bowl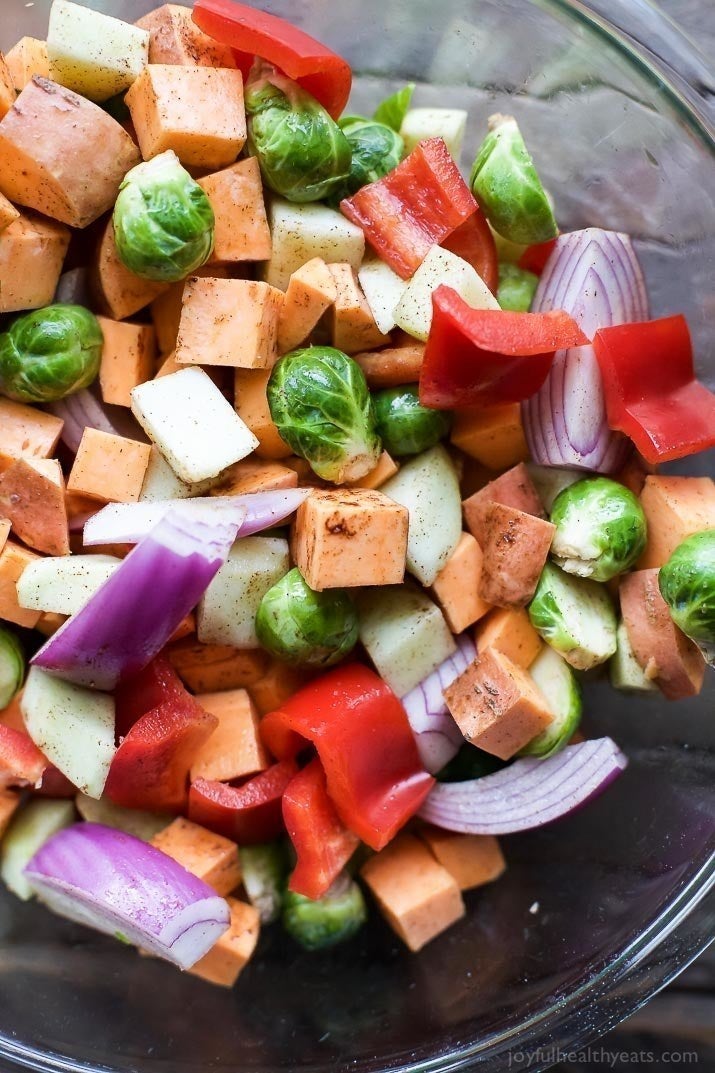 Yes please!
Get the recipe here.
20.
Farro Risotto With Sausage, Mushroom, Peas, and a Poached Egg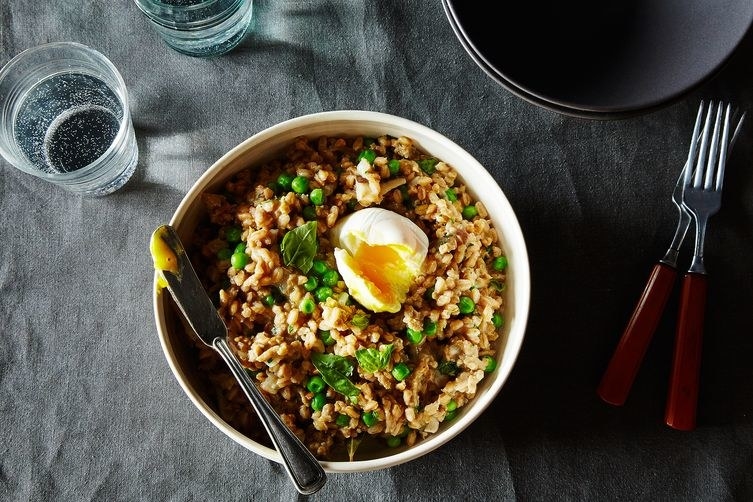 21.
Baked Egg and Roasted Veggie Casserole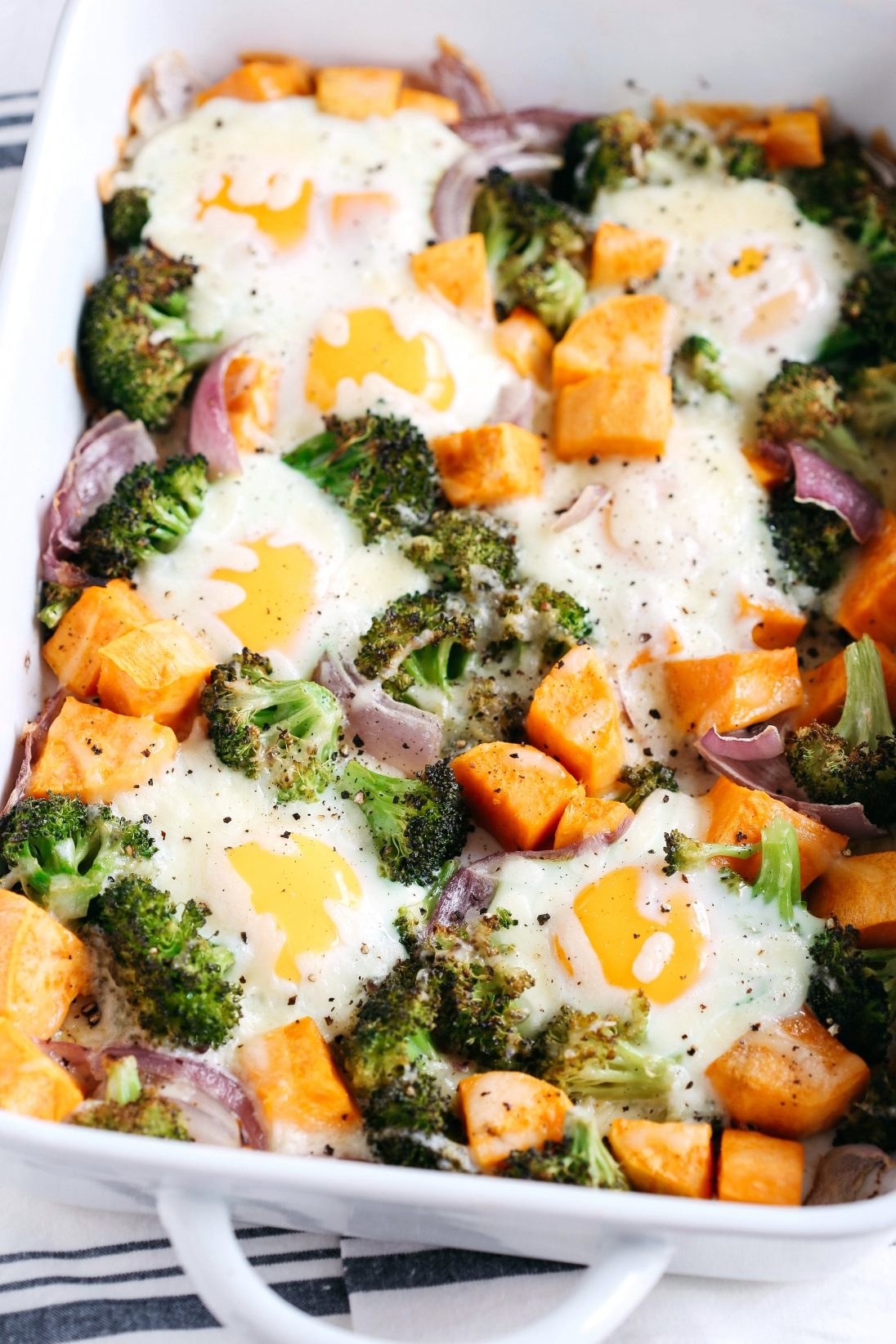 22.
Tomato, Potato, and Leek Gratin With Eggs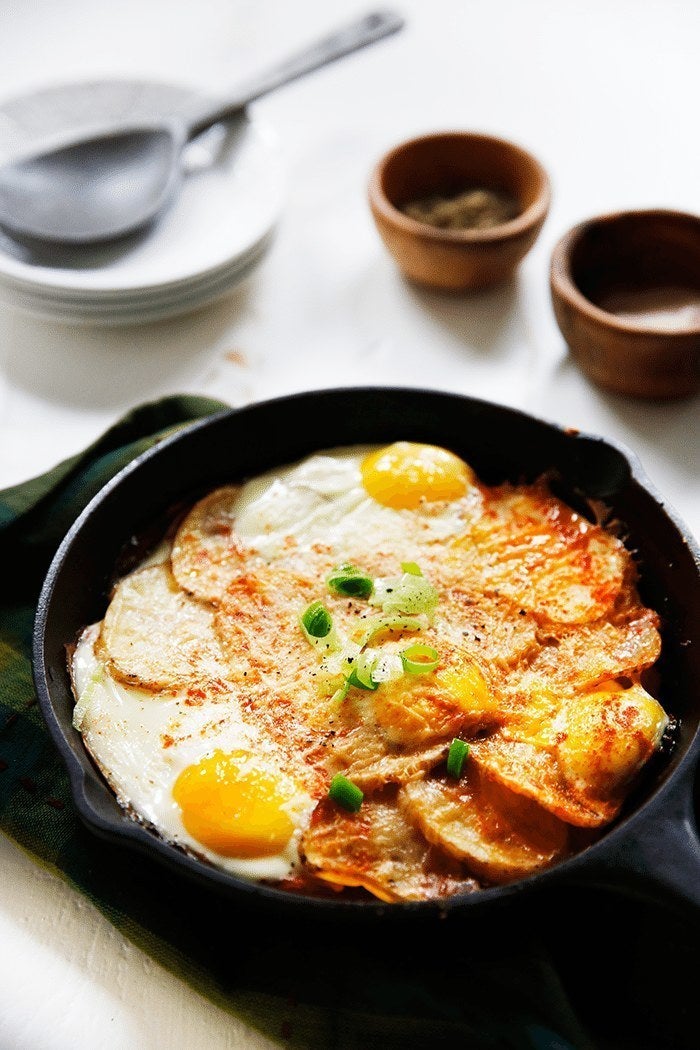 This is brilliant and I think I'm gonna start adding eggs on top of all my gratins.
Get the recipe here.