Apricots are one of my favorite summer fruits and I'll take any chance I get to stuff my face with them.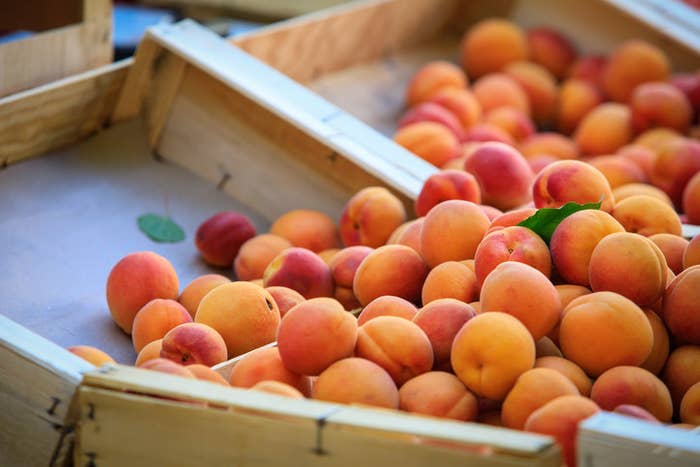 So when I saw this upside-down apricot cake in Julia Turshen's fabulous cookbook Small Victories, I knew it was meant for me and that it'd be an affront to everything that's good in this world if I didn't make it.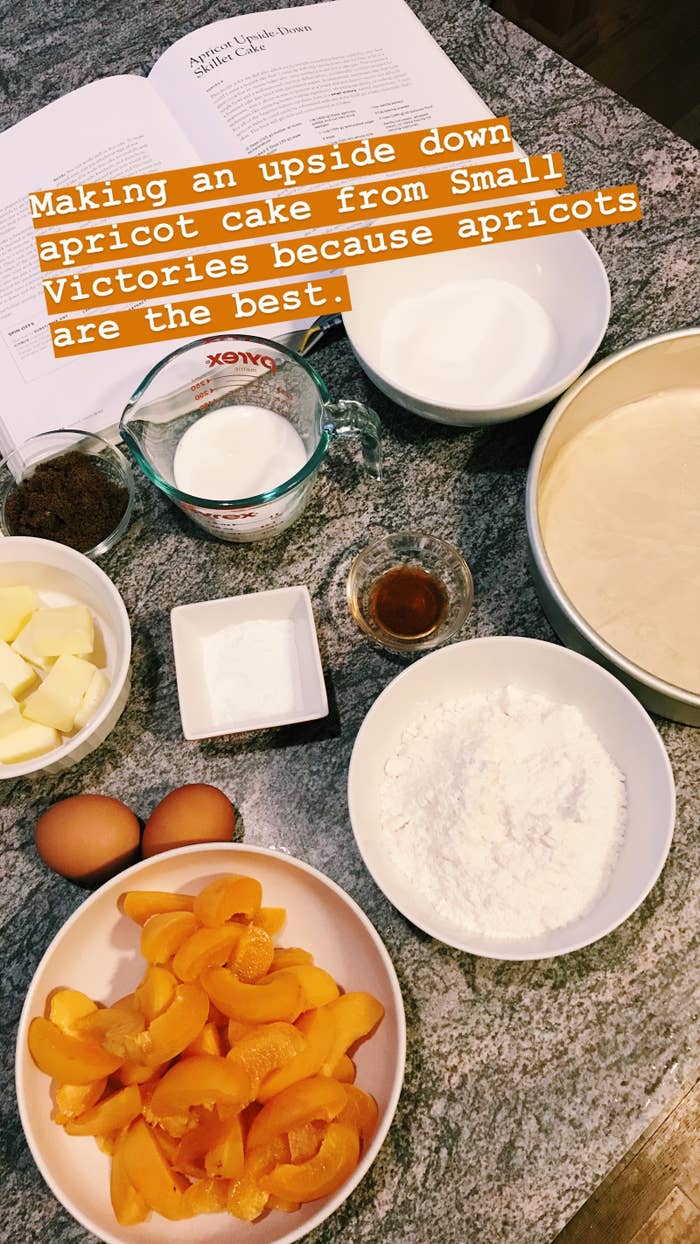 It's a skillet cake, but I made mine in a cake pan since I use my cast iron skillet for meats and didn't want any of that taste in my cake.
The result was magnificent, and I swear I'm not extra when I say this. I bake almost every weekend and this is legitimately one of the best cakes I've ever made.
Here's the recipe if you'd like to make it at home:
APRICOT UPSIDE-DOWN SKILLET CAKE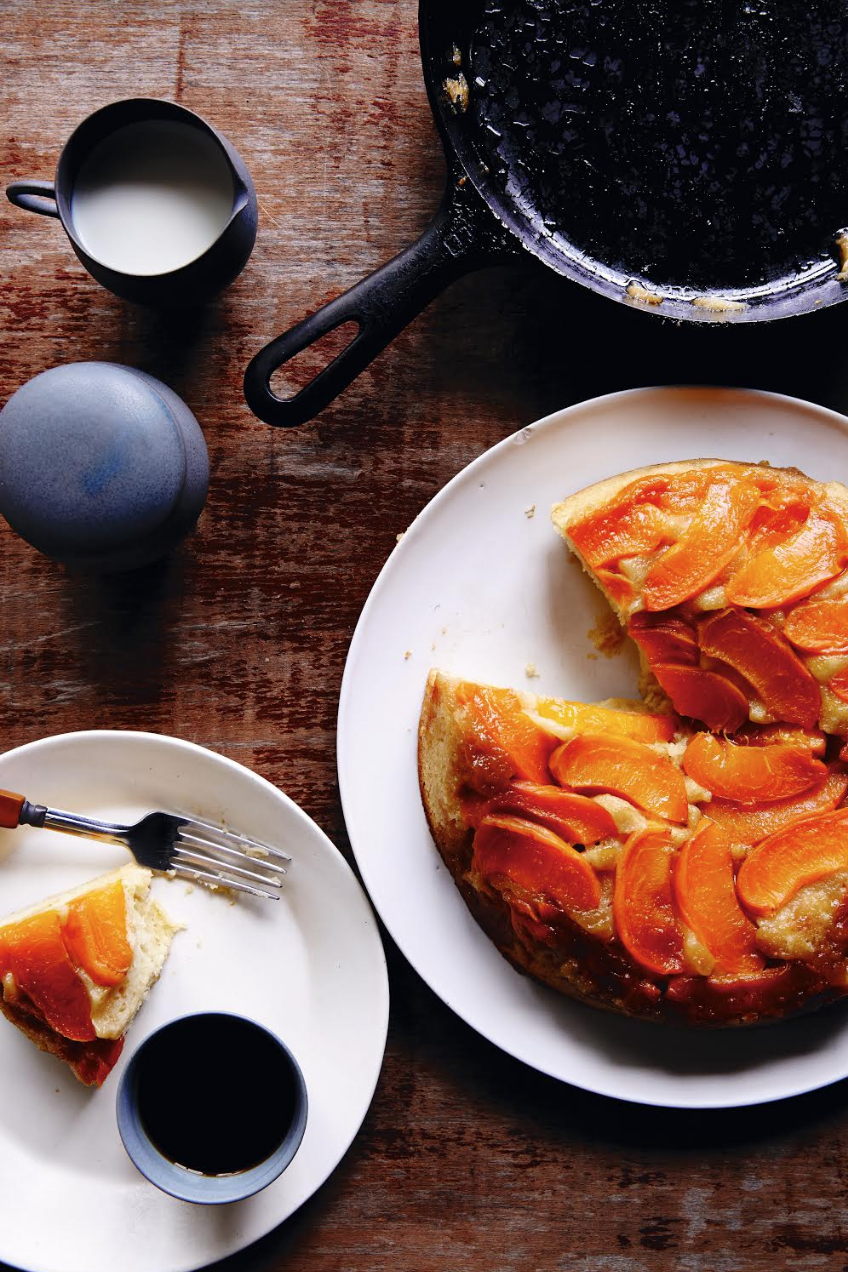 INGREDIENTS
11 Tbsp [150 g] butter, at room temperature
Packed 3 Tbsp [35 g] dark brown sugar
Kosher salt
1 lb [455 g] fresh apricots, pitted and cut into thick wedges
¾ cup [150 g] granulated sugar
2 eggs
½ cup [120 ml] whole milk
1 tsp vanilla extract
2 tsp baking powder
2 cups [240 g] all-purpose flour
Vanilla ice cream, whipped cream, or crème fraîche for serving (optional)
PREPARATION
Put a large piece of aluminum foil, to catch any drips, on the oven rack below the one you're going to bake the cake on. Preheat your oven to 350°F [180°C]. Lightly butter the sides of an 8-in [20-cm] cast-iron skillet with the butter wrapper (don't worry about the bottom, it will get plenty of butter in a moment).
In a large bowl, use your hands to work 3 Tbsp of the butter together with the brown sugar and ½ tsp salt. Spread the mixture on the bottom of the skillet. Set the bowl aside.
Arrange the apricot wedges in a single layer on top of the butter mixture. You could do this in concentric circles if you'd like, but I like it slightly more human and haphazard. You might feel like you have too many apricots, but keep in mind that they will release water as they cook and shrink, so squeeze all the slices in there.
In the same bowl, using a whisk, combine the remaining 8 Tbsp [110 g] butter with the granulated sugar until smooth. Whisk in the eggs until smooth. Whisk in the milk and vanilla. At this point, the mixture might look a little curdled (especially if your milk is cold, which will harden the butter). No worries! I just wanted to mention so you didn't think you did anything wrong because you absolutely did not. Whisk in ½ tsp salt and the baking powder. Whisk in the flour until just combined. Use a rubber spatula to gently scrape the batter over the apricots, being cautious not to disrupt the apricots too much (you want them to stay on the bottom of the pan and not get mixed into the batter).
Bake until the cake is golden brown and a toothpick inserted in the center (just through the cake, not all the way down to the apricots) comes out clean, about 45 minutes. Let the cake cool in the skillet for 30 minutes (I like to set it on the stove top so that air can circulate, or you can use a cooling rack if you have one). Use a dinner knife to loosen the cake from the skillet.
Put a serving dish on top of the pan and put one hand on top of the dish and hold the handle of the skillet with your other hand (it should be cool enough to grab now, but if not use a towel). Carefully but assertively turn the whole thing over to invert the cake onto the serving dish. If any of the brown sugar mixture and/or apricots stick to the pan, simply use a knife or a spoon to dislodge it/them and put them back on top of the cake.
Serve warm or at room temperature with vanilla ice cream on each serving, if you'd like.
SPIN-OFFS
INSTEAD OF APRICOTS, use 1 lb [455 g] pitted and sliced plums, nectarines, or peaches. Or try pitted and halved cherries or an equal amount of blueberries, raspberries, and/or blackberries. Or sliced and cored pears. Or a mix of fruit. You get the idea.
MIX UP THE CAKE— feel free to swap up to ¾ cup [90 g] of the flour for whole-wheat flour, almond or walnut meal (or any nut flour), or coconut flour. You could also use nut milk, rice milk, or coconut milk in place of the whole milk.
IF YOU LOVE ALMOND FLAVORED CAKE, use ½ tsp almond extract in place of the vanilla extract (it's stronger than vanilla so you only need half the amount). This is especially good with cherries or pears on the bottom (or is it the top???).
Reprinted from Small Victories by Julia Turshen with permission by Chronicle Books, 2016
For more delicious recipes, check out Small Victories by Julia Turshen, which you can order on Amazon, Barnes & Noble, or at your local bookstore on IndieBound. She also has a new cookbook coming out in the fall, which you can preorder here.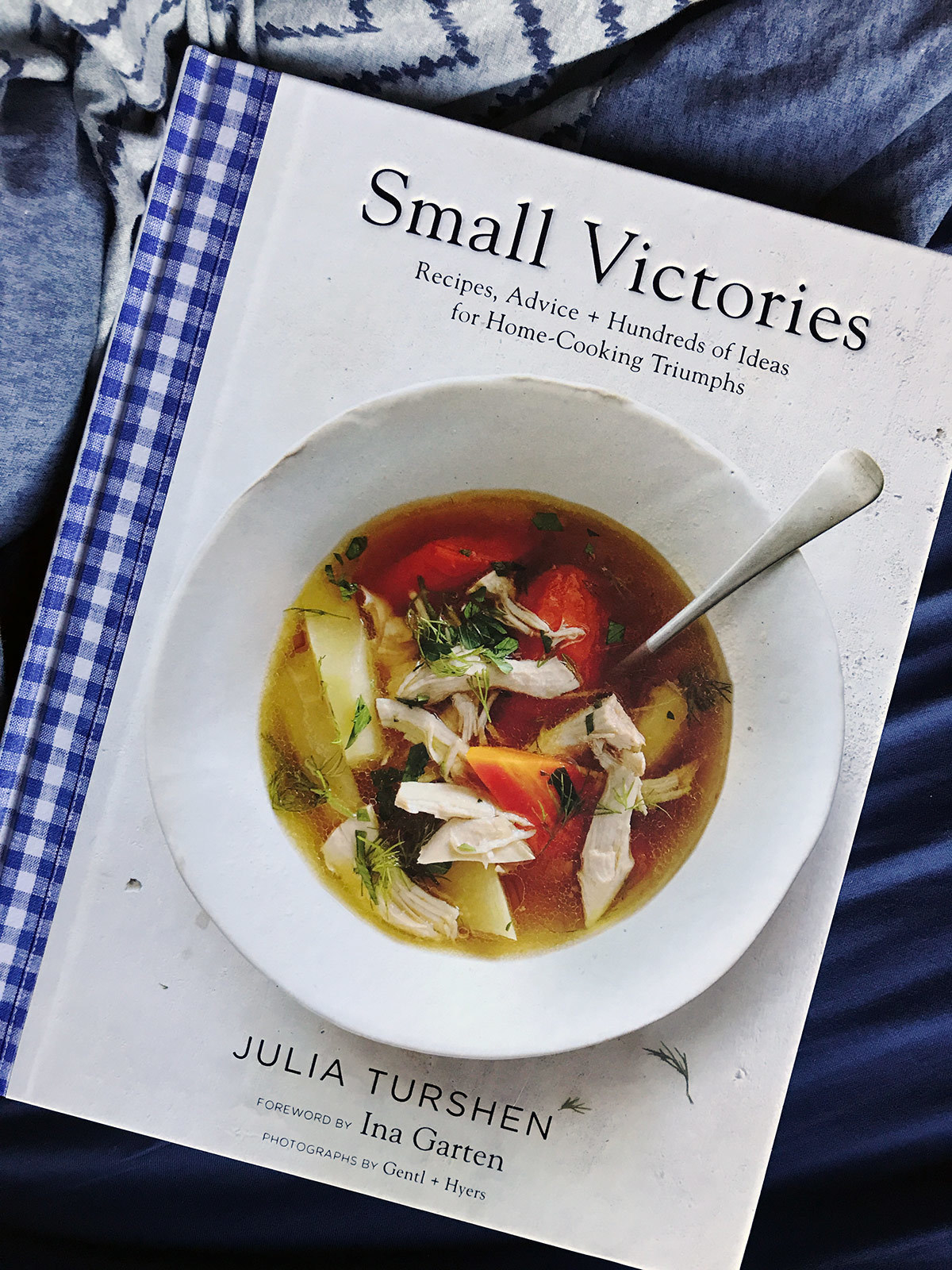 Find other recipes we've made and loved here.