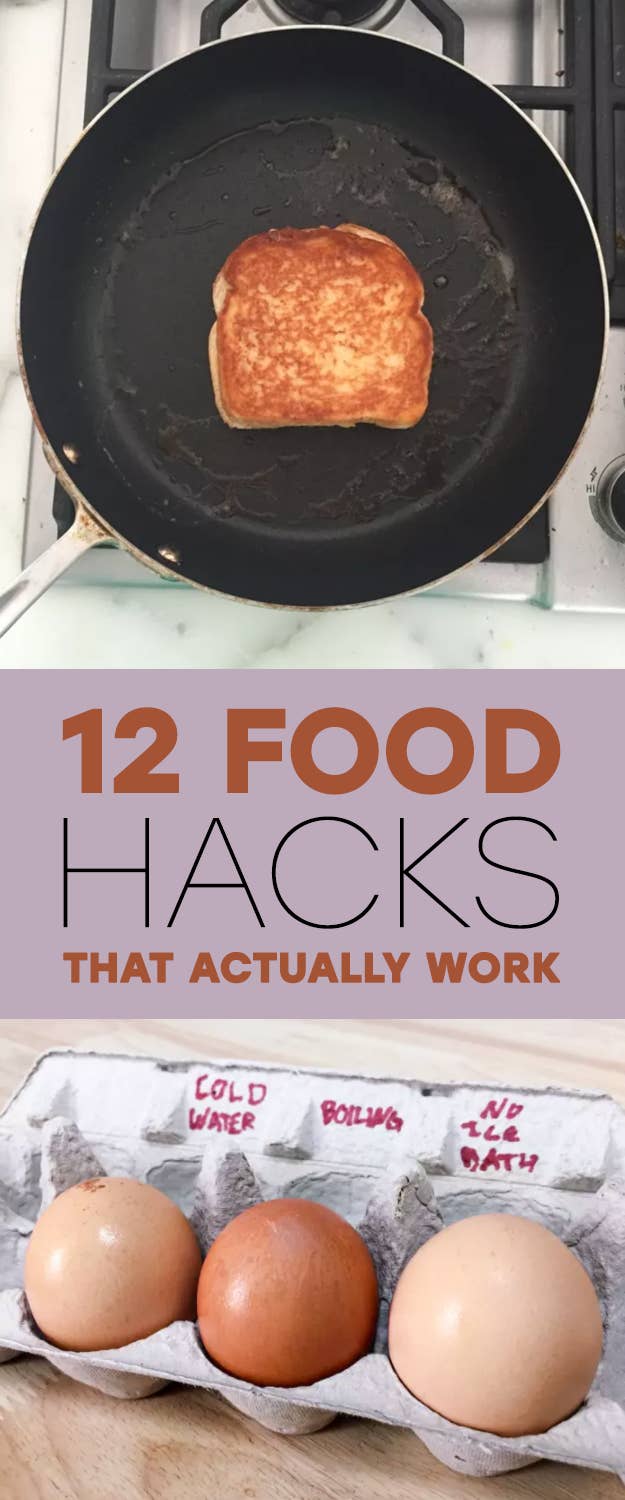 1.
Ripen an avocado in 10 minutes by baking it in the oven.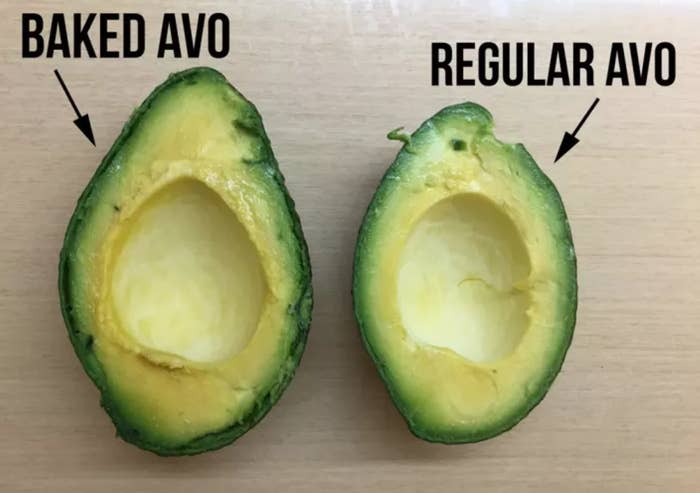 2.
Add a bit of mustard to mac 'n' cheese to balance out the flavors.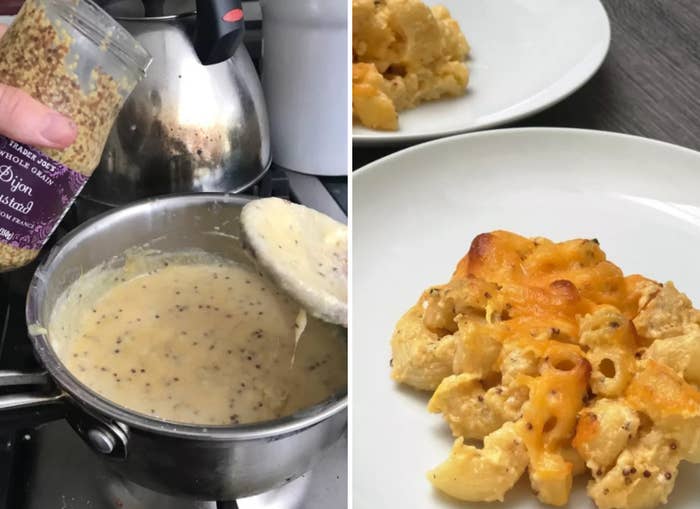 3.
Store greens with paper towels to make them last longer.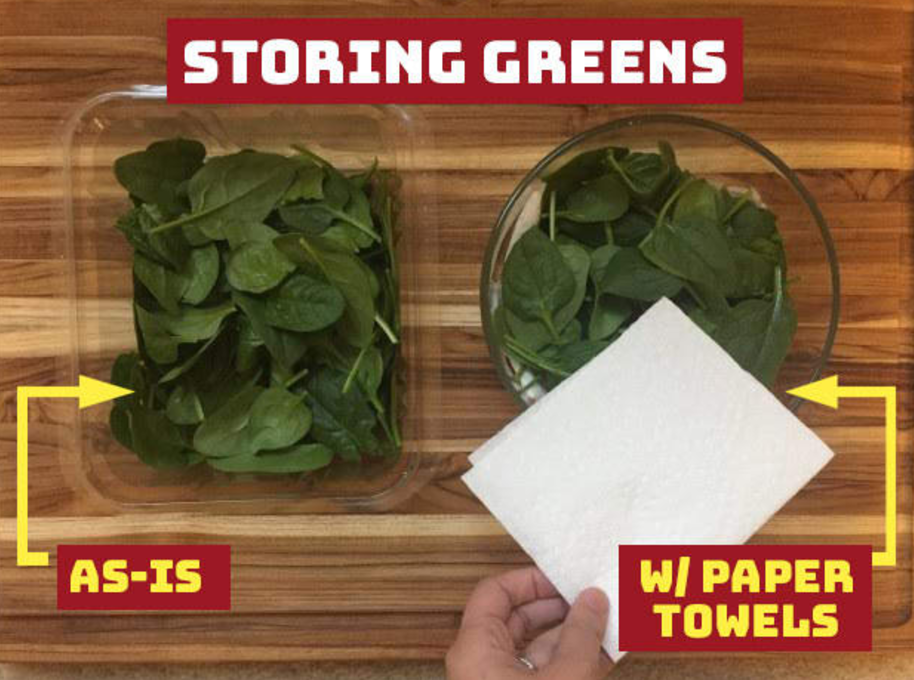 4.
Chill a bottle of wine ASAP by wrapping it in a wet dish towel (or paper towel) and sticking it in the freezer.
5.
Upgrade Top Ramen noodles by adding a pat of butter and switching up the back-of-package instructions.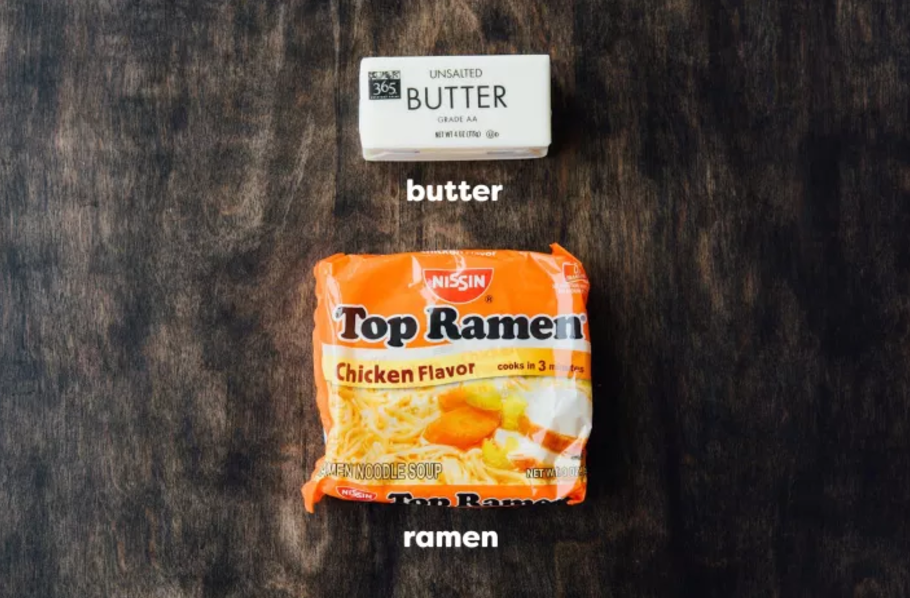 6.
When you're hard-boiling eggs, add a tablespoon of vinegar to the water to make them easier to peel.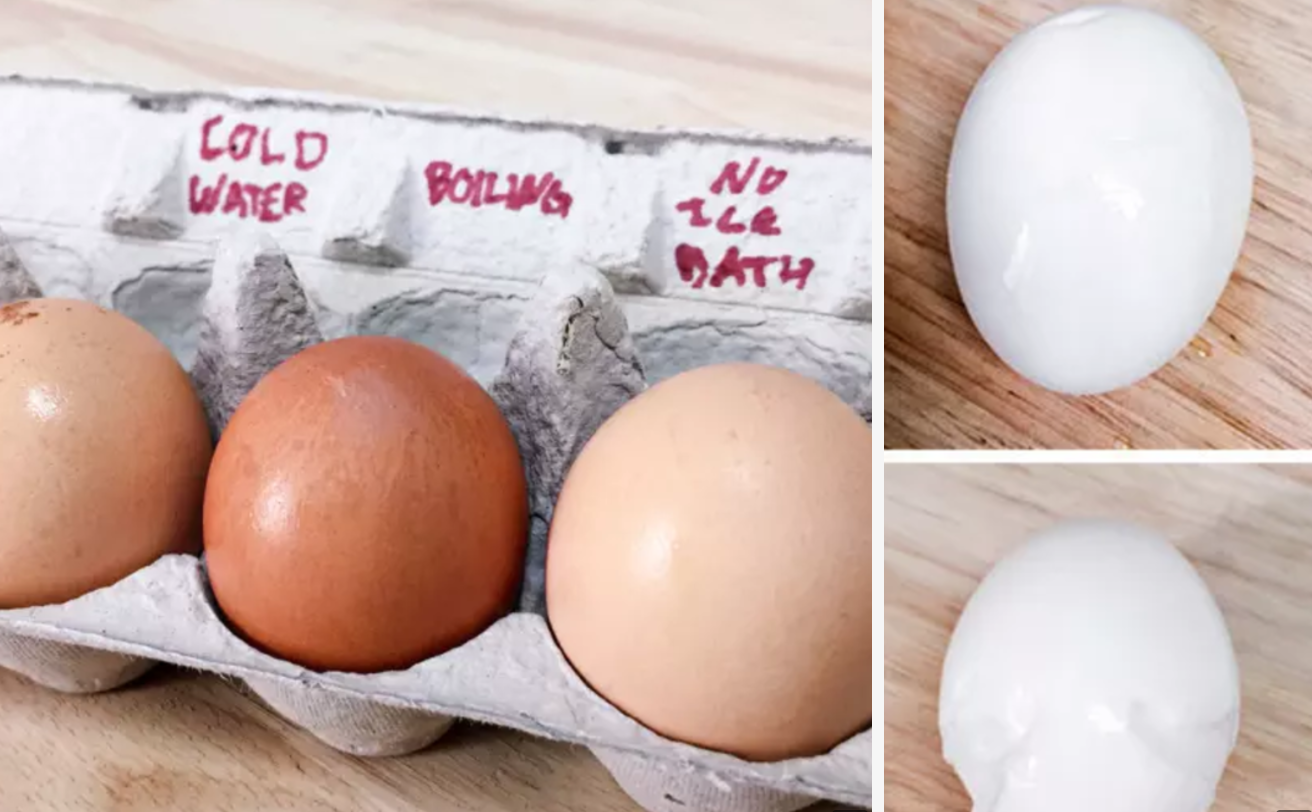 7.
Add cornstarch to scrambled eggs to make them creamier.
8.
Coat the outside of your grilled cheese in mayo for the tastiest version ever.
9.
Add a ½ cup of oil + 2 eggs to turn any boxed cake mix into cookie dough.
10.
Among the things you can cook in a microwave (or without a stove): bacon, potatoes, and even pasta.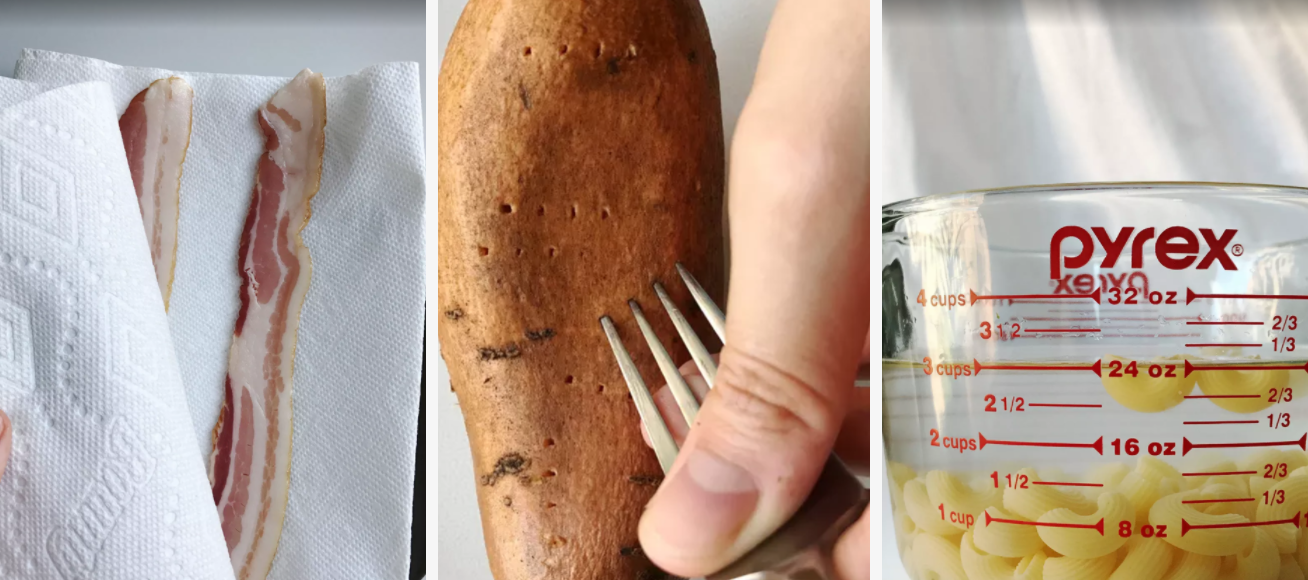 11.
Make two-ingredient ice cream with just heavy cream and cream of coconut — no fancy ice cream maker required.
12.
Two-ingredient ice cream also works with frozen bananas + Nutella.