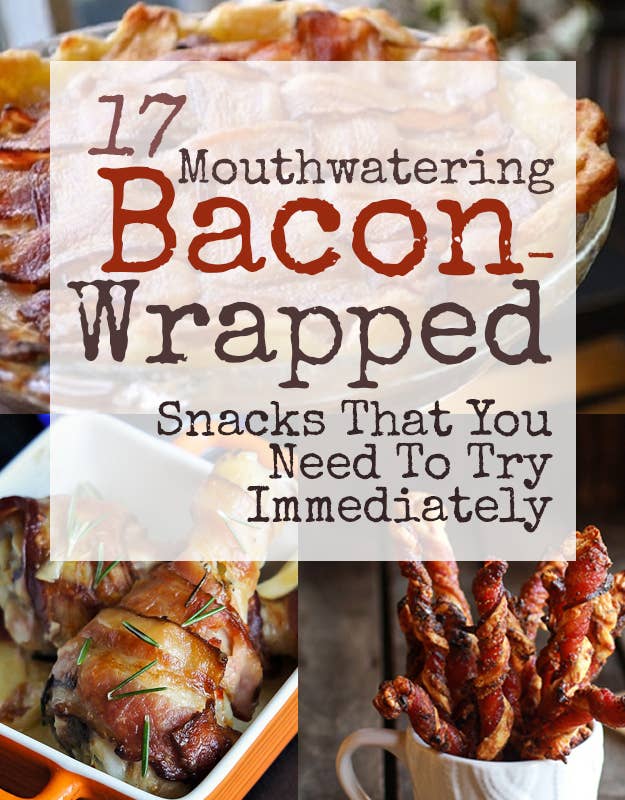 1.
Bacon-Wrapped Avocado Fries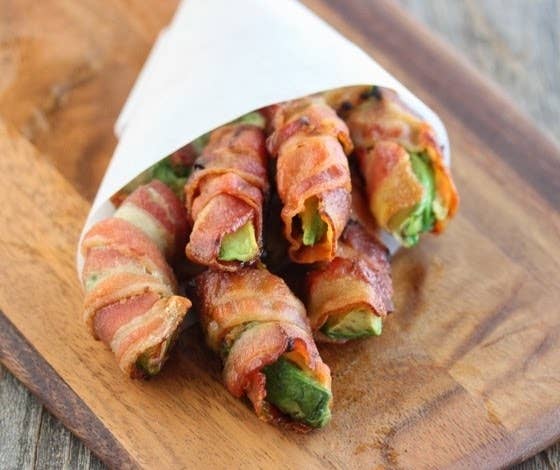 2.
Bacon-Wrapped Drumsticks with Marsala Sauce and Rosemary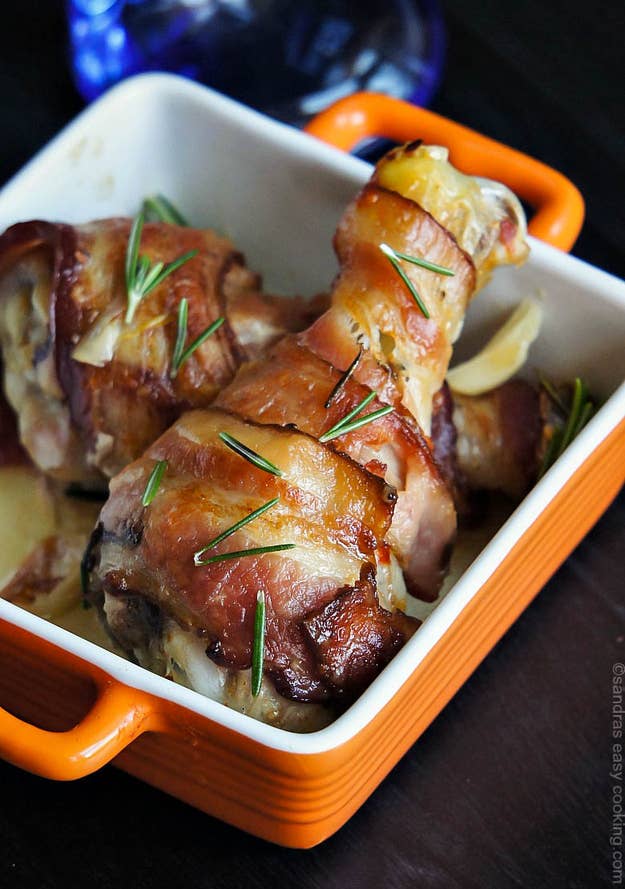 3.
Apple Pie Topped With a Bacon Crust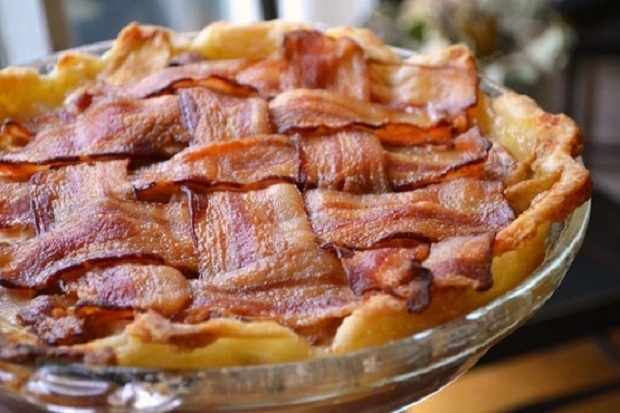 4.
Grilled Trout Wrapped In Bacon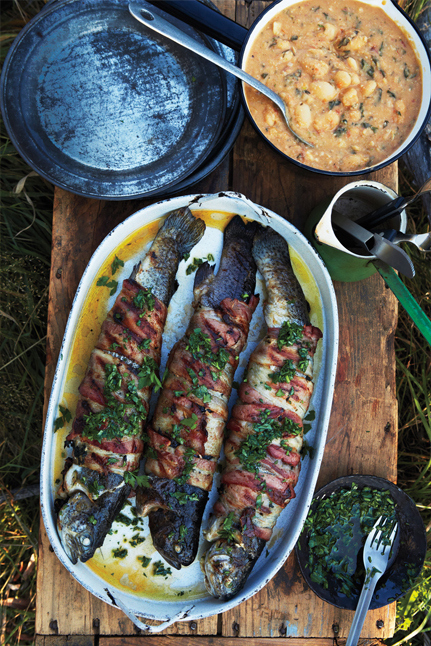 5.
Corn on the Cob Wrapped in Bacon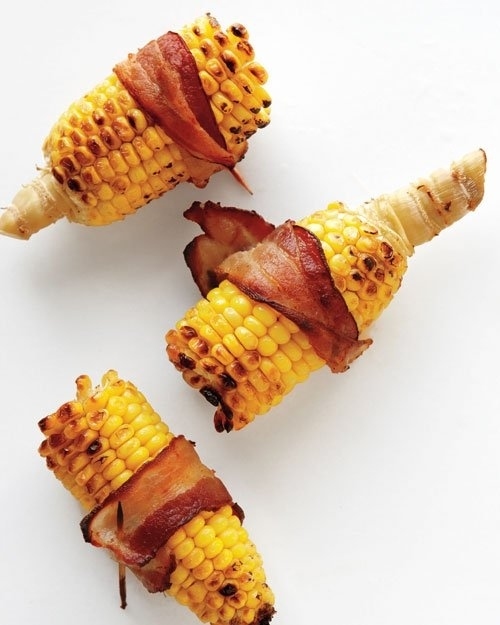 6.
Almonds Wrapped in Dates Wrapped in Bacon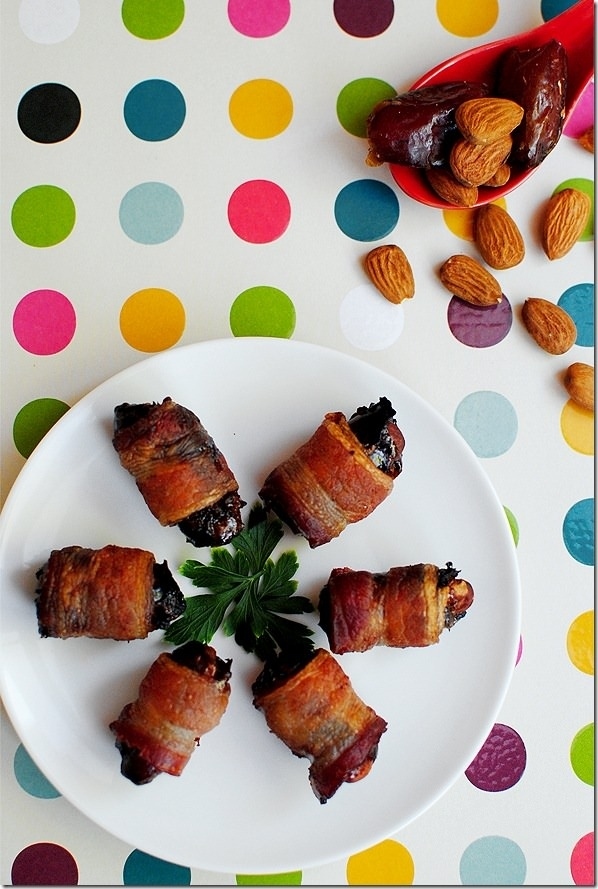 7.
Bacon-Wrapped Cinnamon Buns
8.
Cheesy Puff Pastry Twists Wrapped in Bacon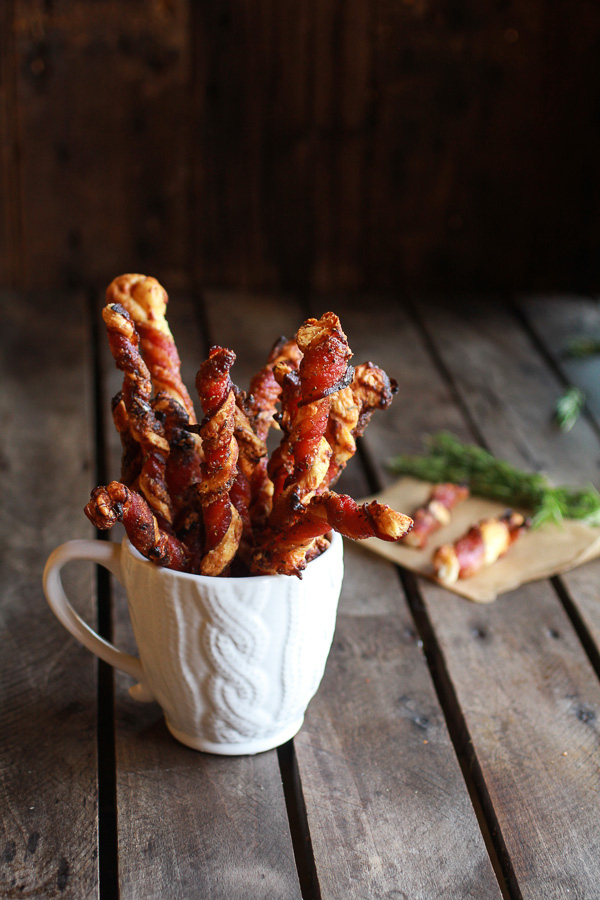 9.
Bacon-Wrapped Chicken and Apple Skewers with Mango Chutney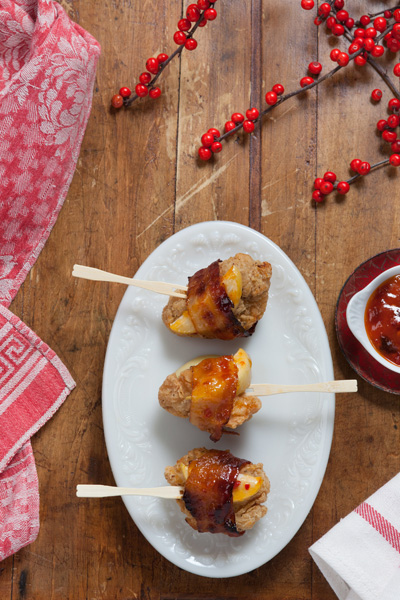 10.
Caramelized Asparagus Wrapped in Bacon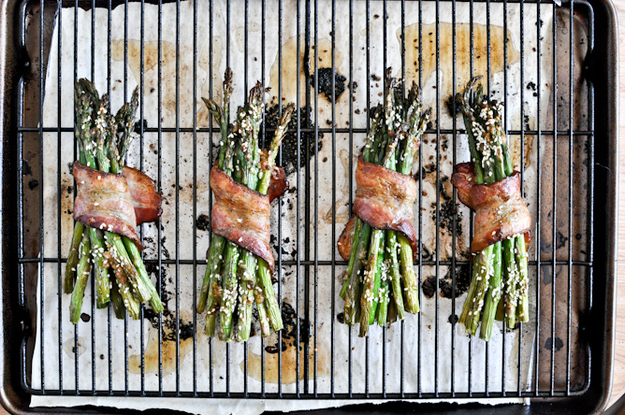 11.
Hardboiled Eggs Wrapped in Breaded Bacon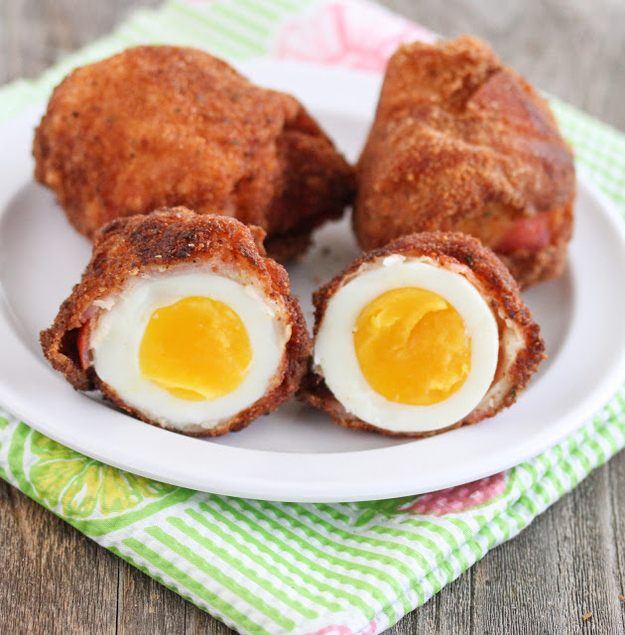 12.
Bacon-Wrapped Strawberries with Aged Balsamic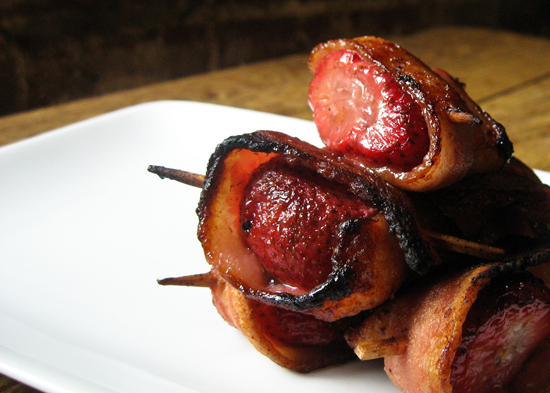 13.
Behold the Bacon Weave.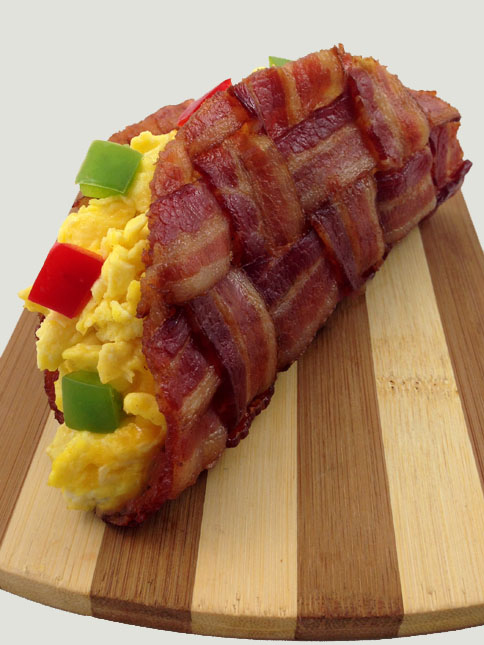 This glorious culinary creation allows for maximum bacon consumption in every bite.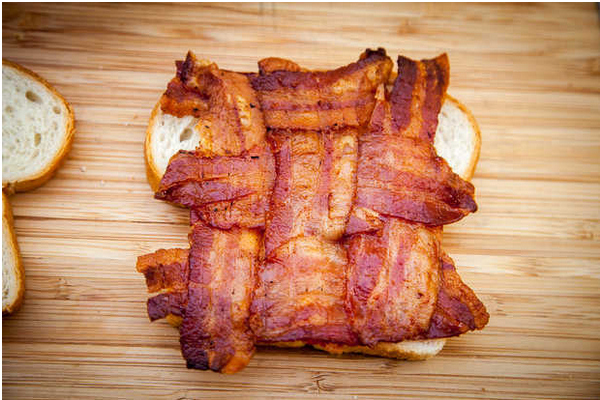 14.
Bacon-Wrapped Egg Cups
15.
Grilled Bacon-Wrapped Bratwursts Topped With Peppers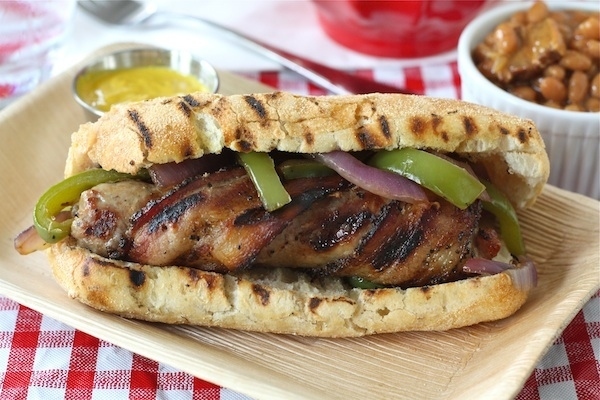 16.
Roasted Pears Wrapped in Bacon and Filled with Goat Cheese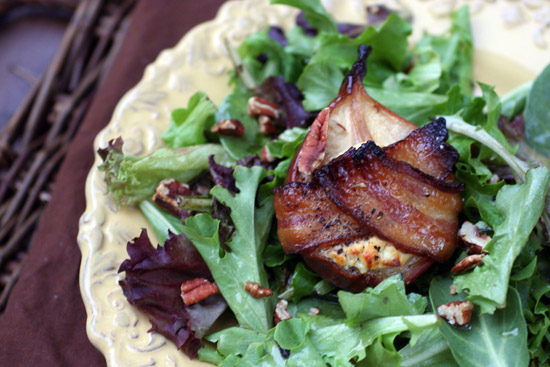 17.
Fire-Roasted Tomatoes Wrapped in Bacon