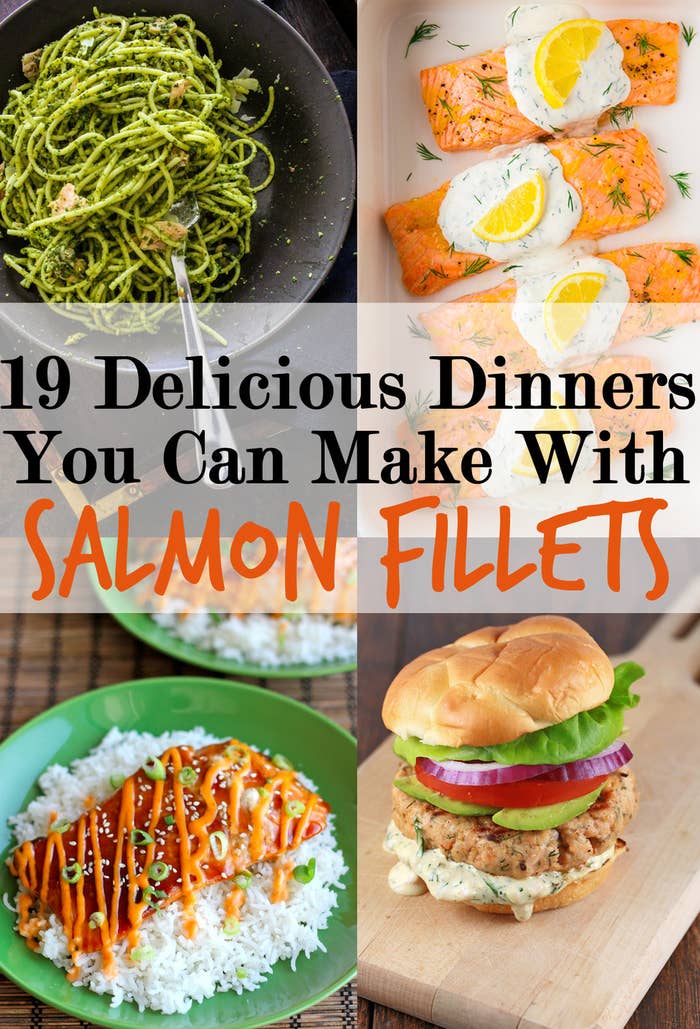 1.
Easy Four-Ingredient Salmon
2.
Salmon Topped with Tarragon, Parsley, and Basil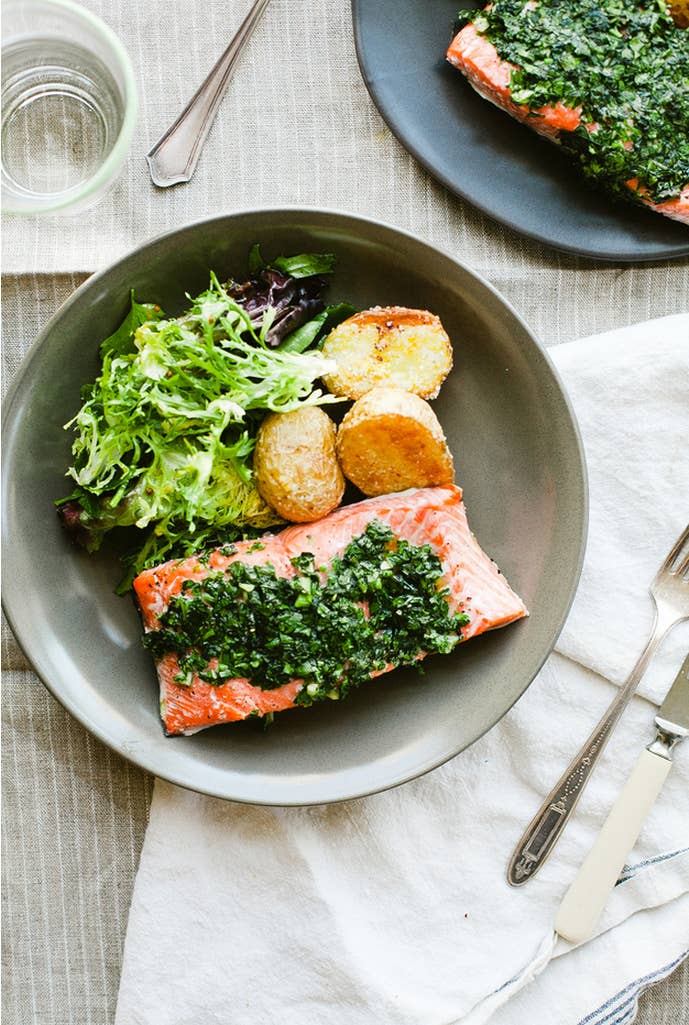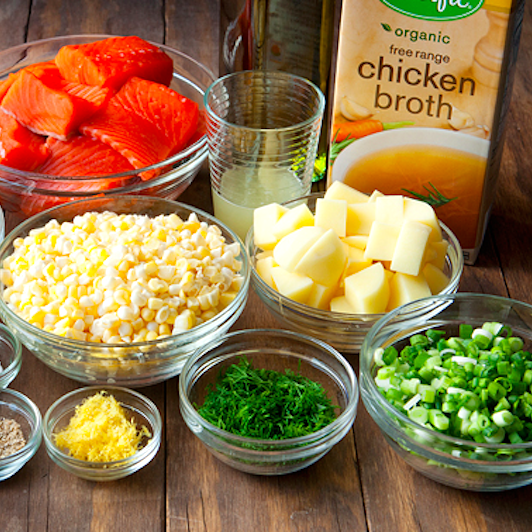 4.
Steamed Salmon with Cannellini Beans and Tomatoes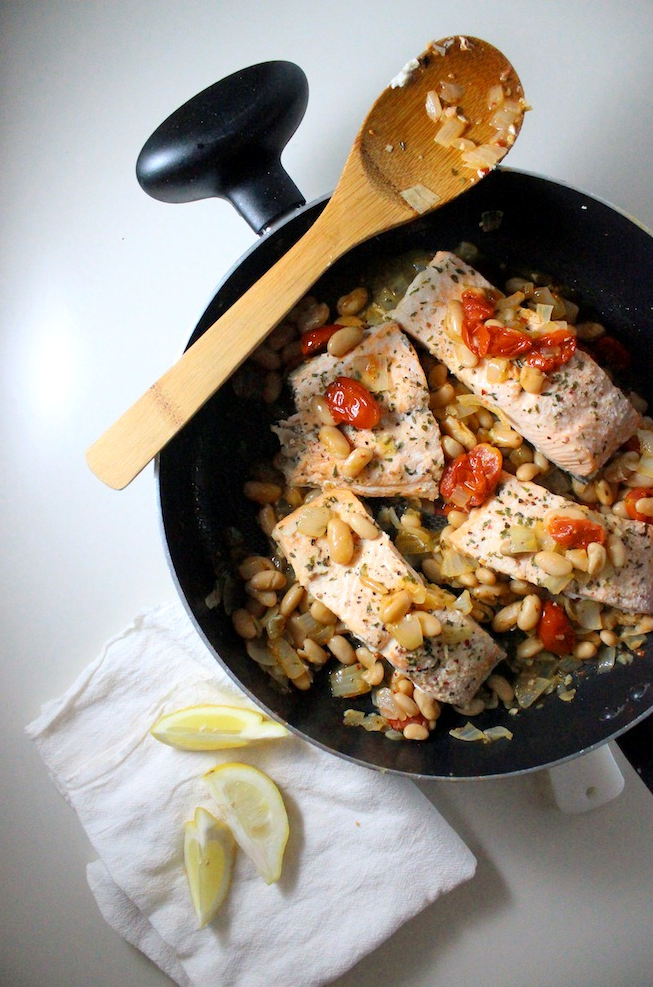 5.
Salmon Pasta with Kale-Almond Pesto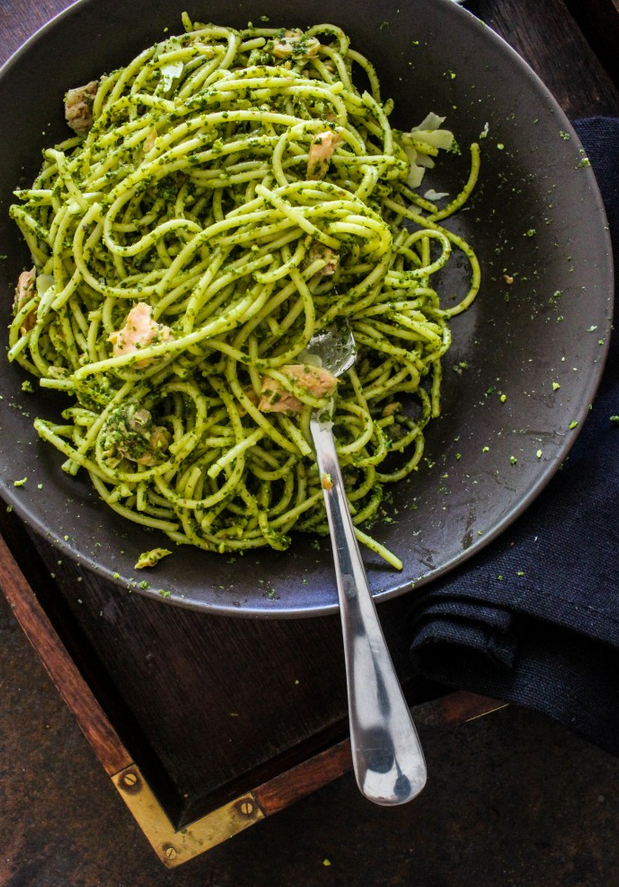 6.
Thai Salmon with Ginger and Shiitake Mushrooms
7.
Sesame-Crusted Salmon Over Roasted Asparagus
8.
Salmon Tacos with Avocado Crema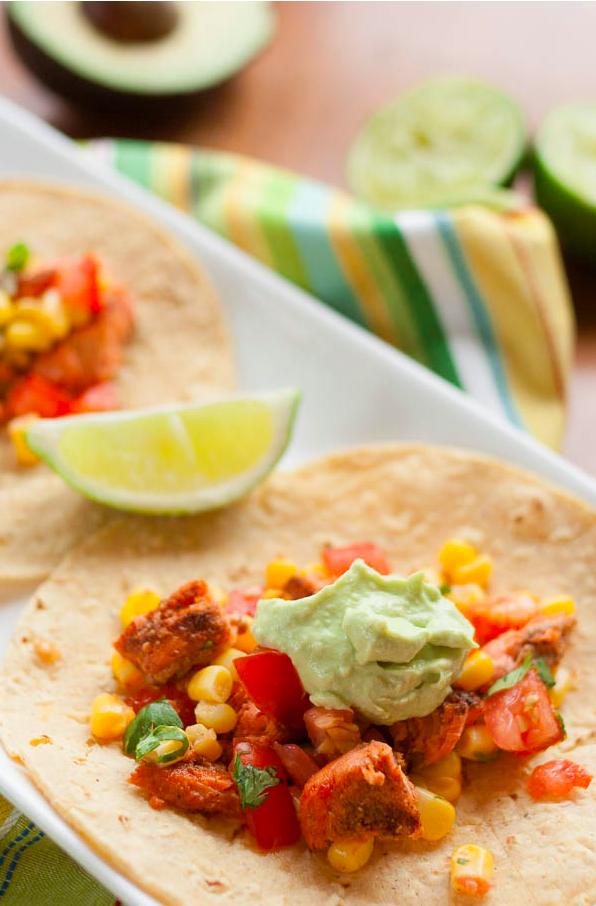 9.
Teriyaki Salmon with Sriracha Cream Sauce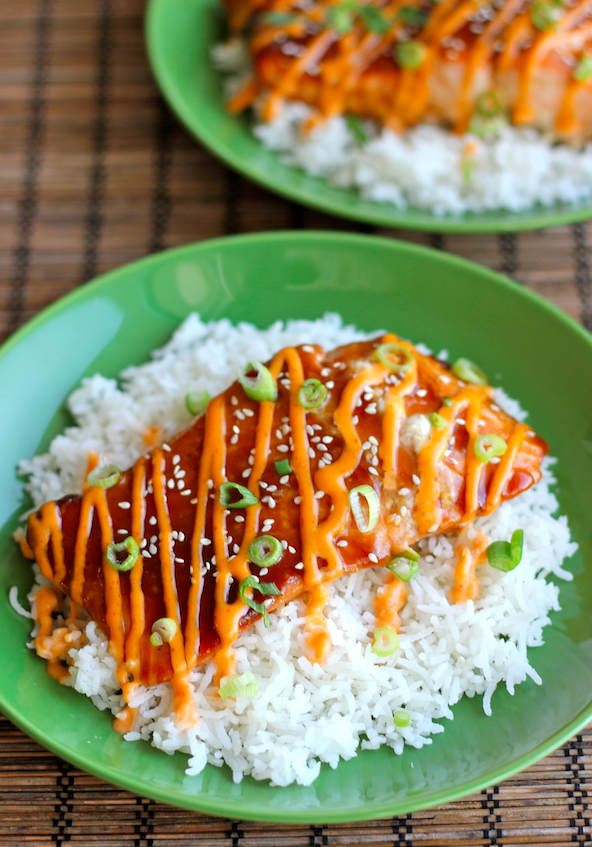 10.
Slow Baked Lemon & Thyme Salmon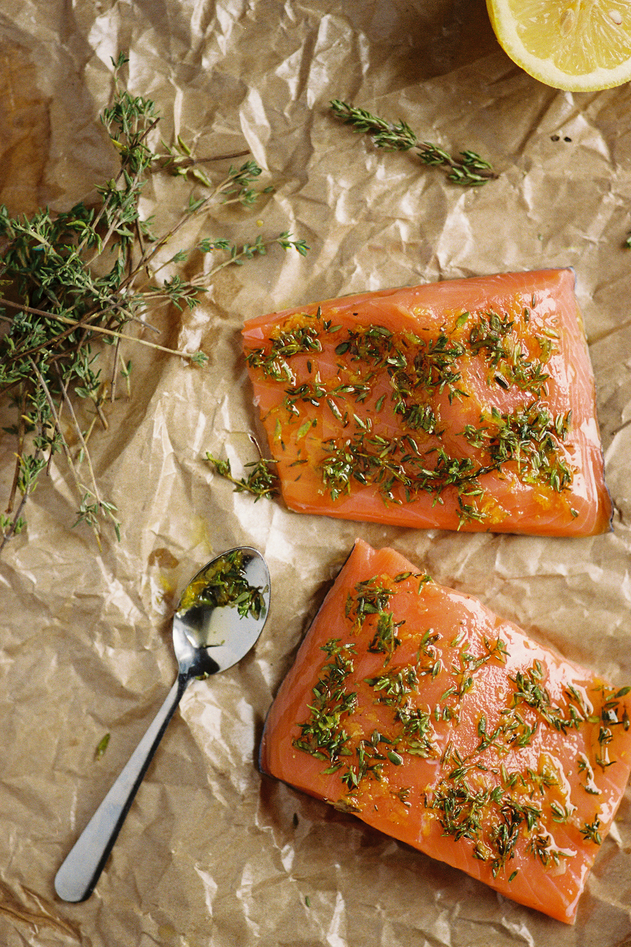 And by "slow baked", I mean: Still Ready In 30 Minutes Because Let's Be Honest I'm Hungry And Want To Eat ASAP. Get the recipe.
11.
Salmon Salad with Honey Mustard Vinaigrette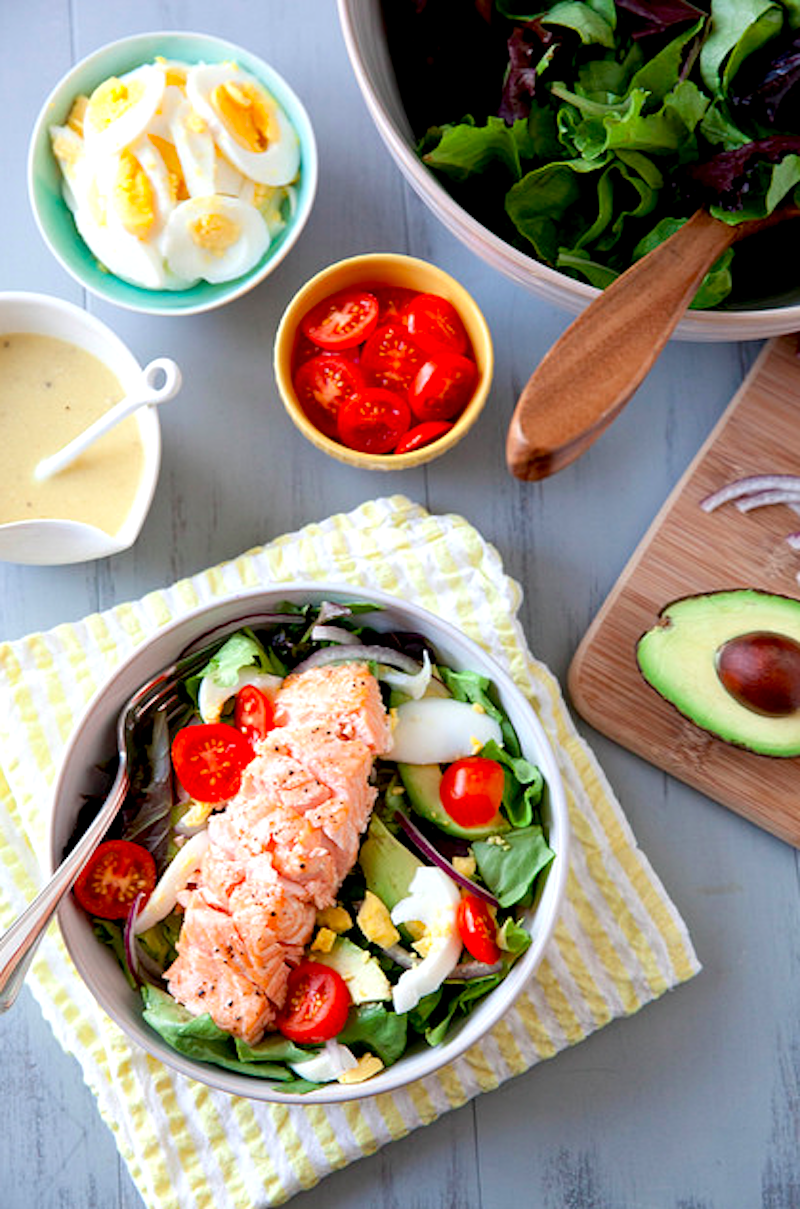 12.
Roasted Salmon with Sautéed Tomatoes and Chorizo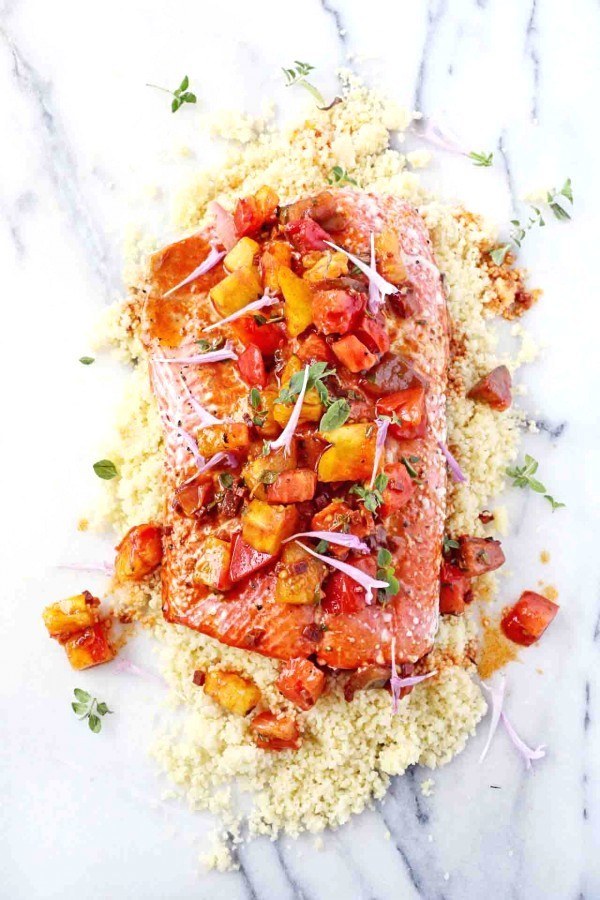 13.
Salmon Burgers with Lemon-Dill Sauce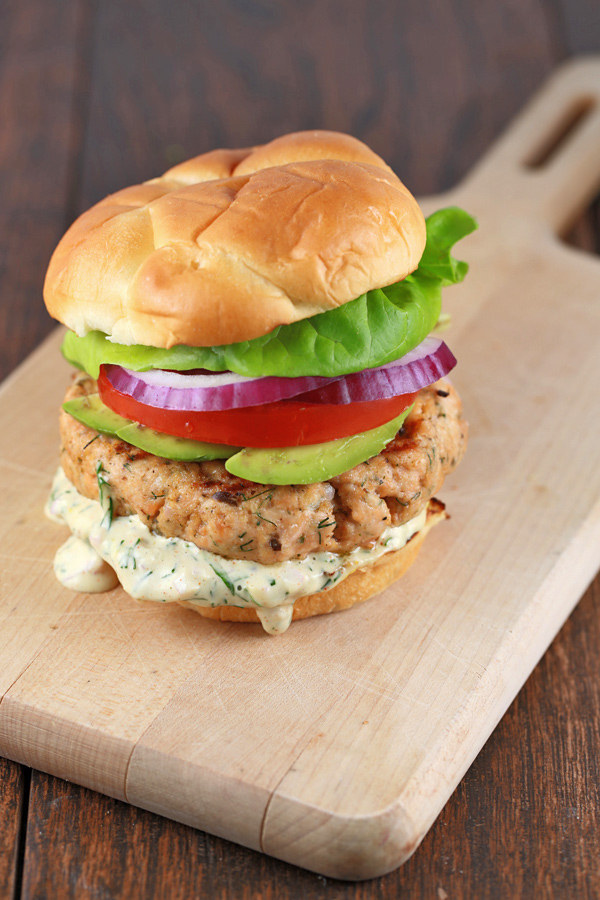 14.
Four-Ingredient Honey Garlic Salmon
15.
Light and Creamy Lemon Pasta with Salmon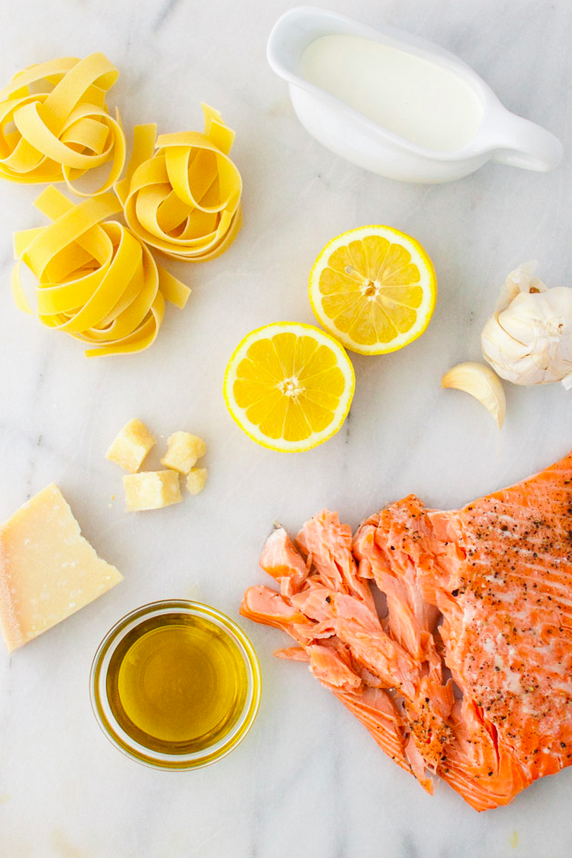 The sauce is lightened up by cutting the cream with chicken broth. Get the recipe.
16.
Quinoa and Salmon Fritters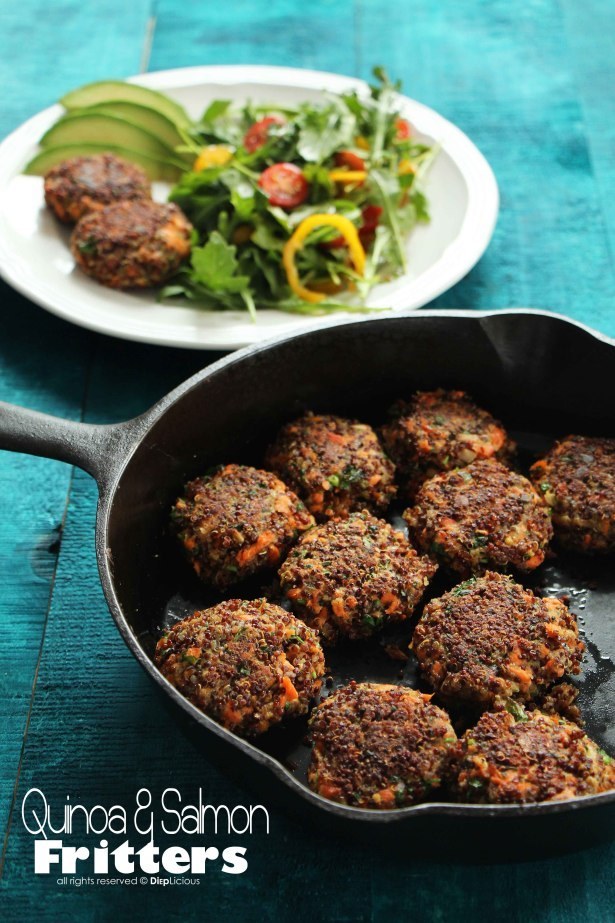 17.
Salmon and Green Bean Stir Fry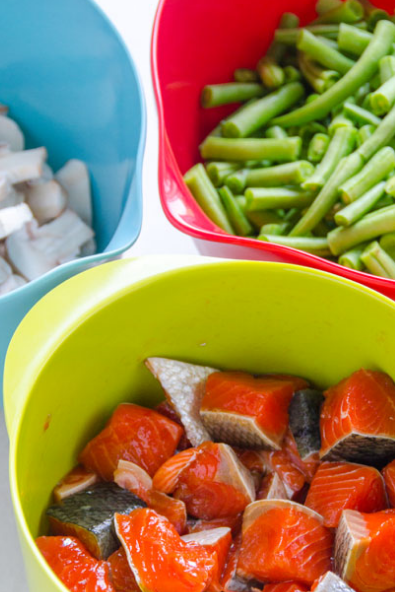 Flavorful and still filling — thanks to a simple base of ginger, garlic, lemon, and just a bit of oil and soy sauce. Get the recipe.
18.
Creamy Pasta with Asparagus and Peas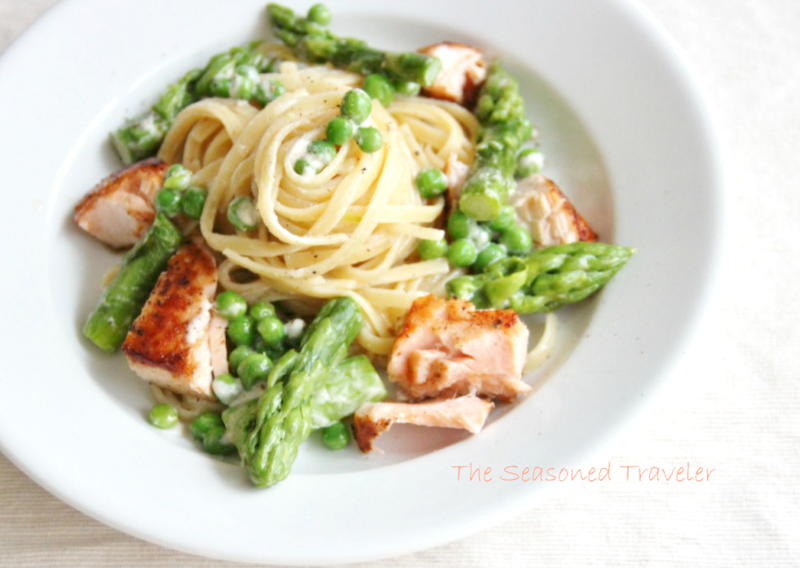 19.
Baked Lemon Salmon with Creamy Dill Sauce