19 Creamy And Delicious Vegan Pasta Recipes
Sorry, cheese, but macaroni's moved on. It doesn't need you anymore.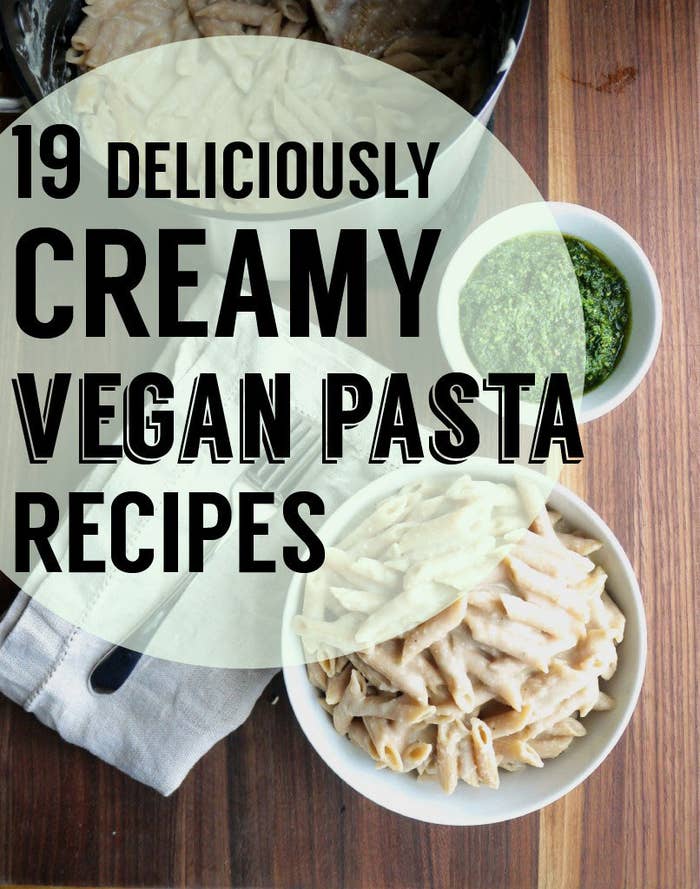 1.
Creamy Vegan Garlic Pasta with Roasted Tomatoes 2.
Vegetable Mac & Cheeze 3.
Vegan Stuffed Shells 4.
Cauliflower Fettucine Alfredo 5.
Vegan Green Chili Mac & Cheese
6.
15-Minute Creamy Avocado Pasta 7.
Vegan Lasagna 8.
Super Quick Tomato Basil Cream Pasta 9.
Broccoli Walnut Pesto Pasta
10.
Creamy Vegan Butternut Squash Linguine with Fried Sage 11.
Creamy Vegan Tomato Pasta
12.
Vegan Mac & Cheese with Peas 13.
Ginger Coconut Green Linguine 14.
Garlicky White Bean Pasta "Faux-Fredo" with Kale Pesto 15.
Sweet Potato Linguine Alfredo 16.
Vegan Stuffed Shells with Roasted Eggplant 17.
"Hurry Up" Vegan Alfredo with Basil 18.
Vegan Cauliflower Mac & Cheese 19.
Thai Mac & Cheeze