What NYC Restaurant Menus Looked Like 100 Years Ago Vs. Today
Moral of the story: Steak will always be the most expensive.
You might not know that the New York Public Library has a fascinating online database of vintage restaurant menus. Well, they do! And it's really cool.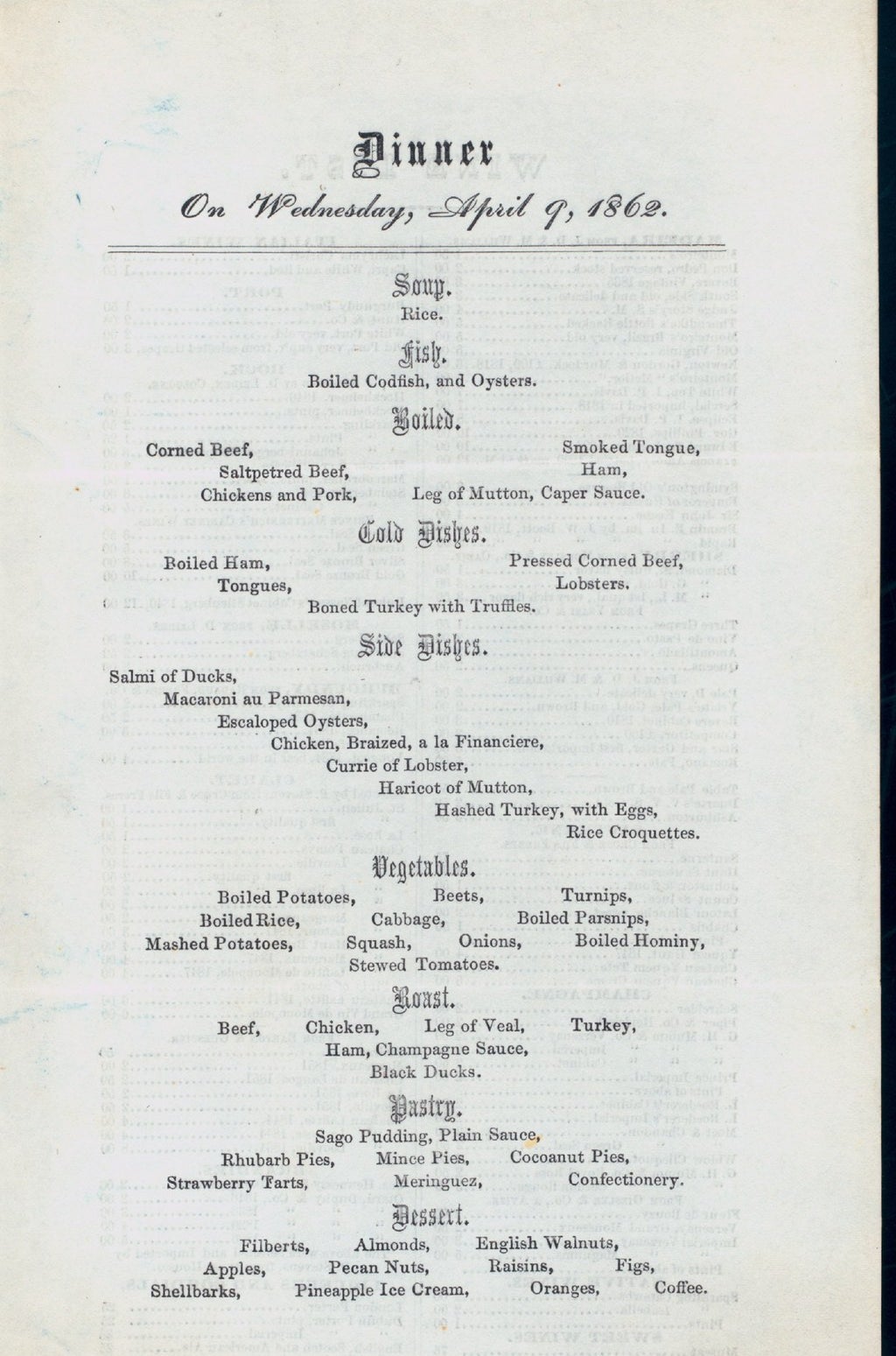 The archive includes more than 17,000 menus from restaurants in New York and lots of other places, and the oldest ones date all the way back to the 1850s. You can even help index the items on menus any time you feel like productively procrastinating.
One especially neat thing is that a handful of the places that were open in New York back in the early 1900's are still operating today (in some incarnation), so you can see how much their menus have changed in the past century.
Remember: Most of the turn-of-the-century prices are in CENTS, not dollars. A nickel in 1914 was worth slightly more than a dollar is today.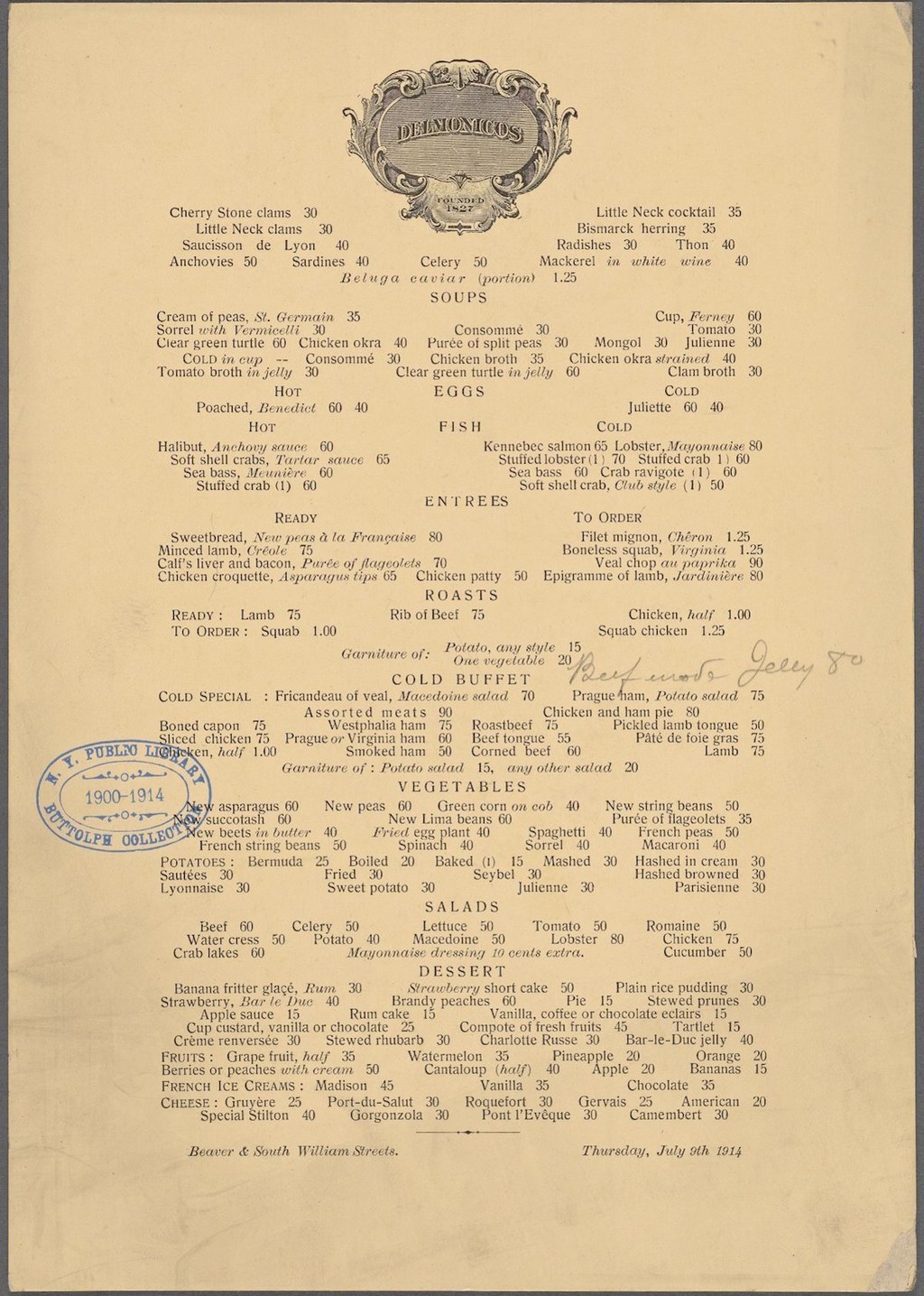 Grand Central Terminal Restaurant, 1917 vs. Grand Central Oyster Bar, 2014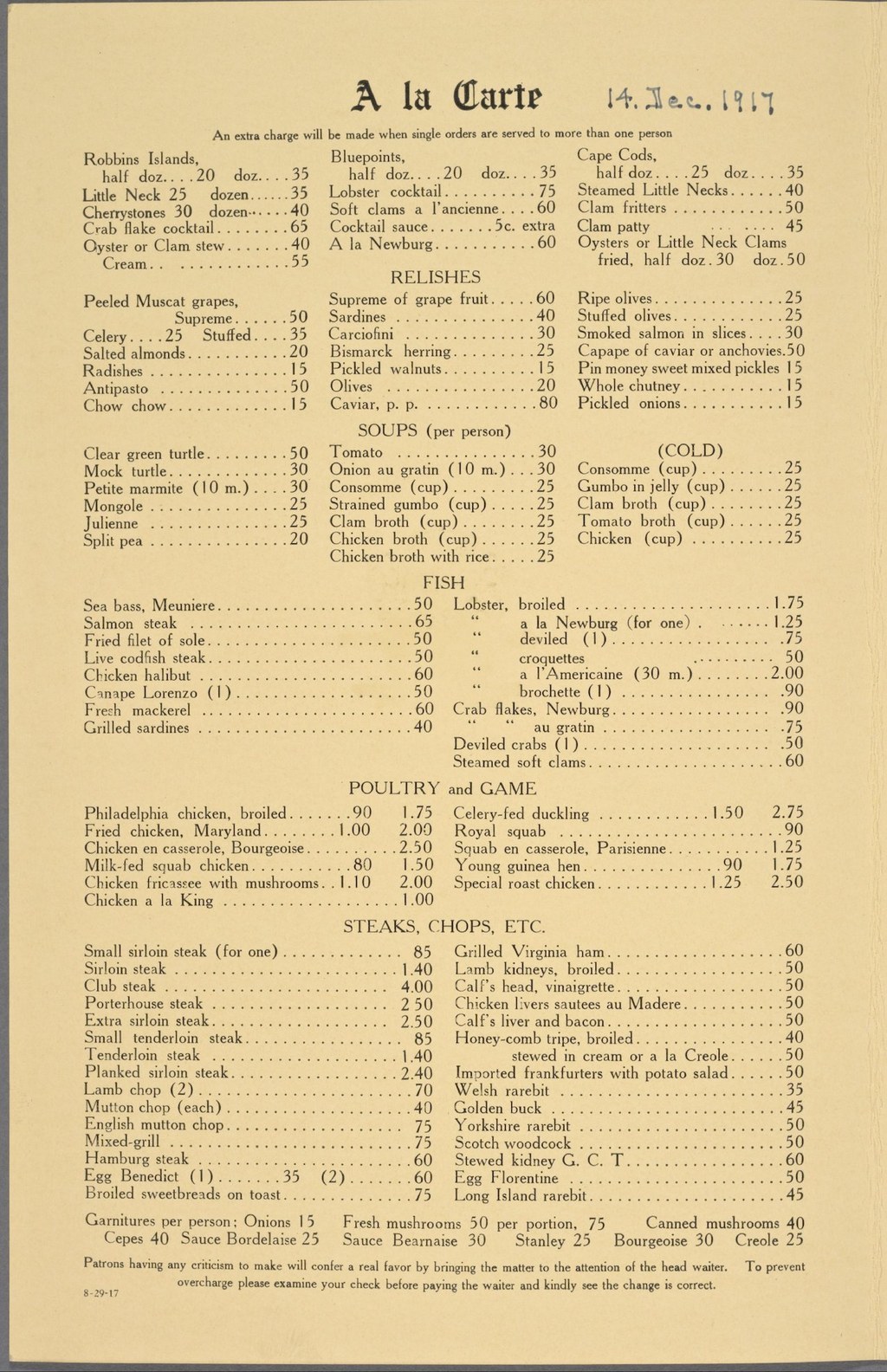 The Waldorf Astoria Hotel, 1914 vs. Peacock Alley at the Waldorf Astoria, 2014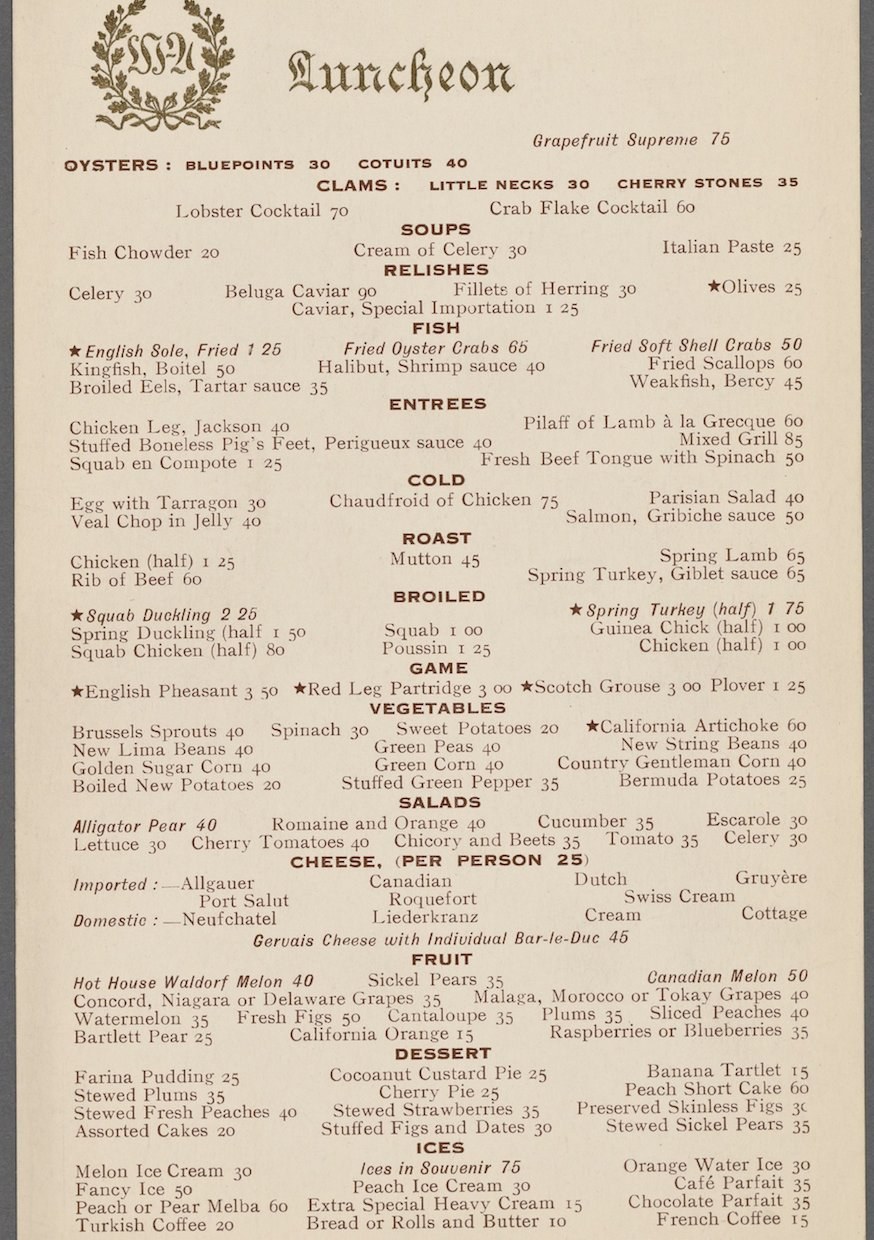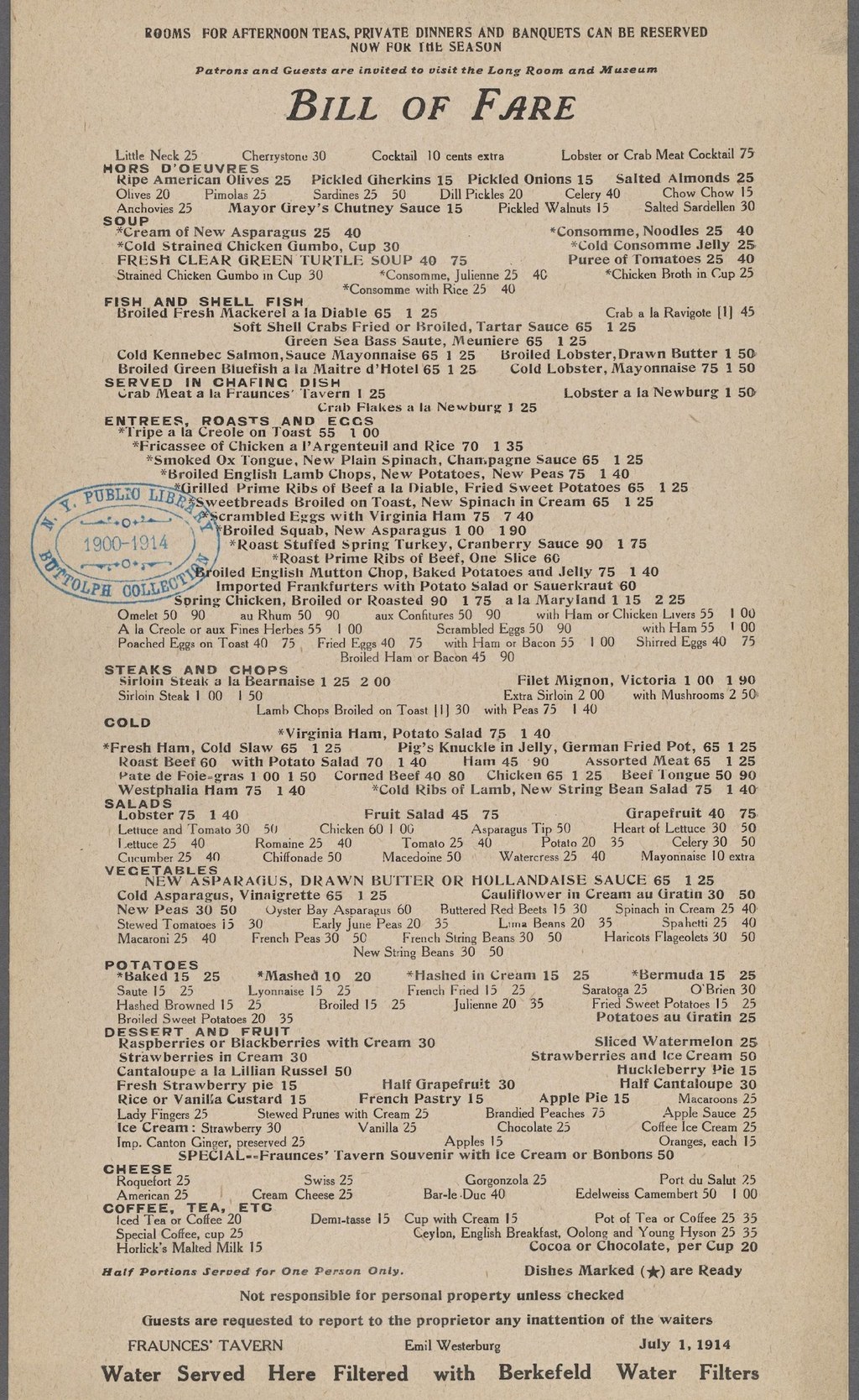 Walton's Old Homestead Oyster & Chop House, 1916 vs. Old Homestead Steakhouse, 2014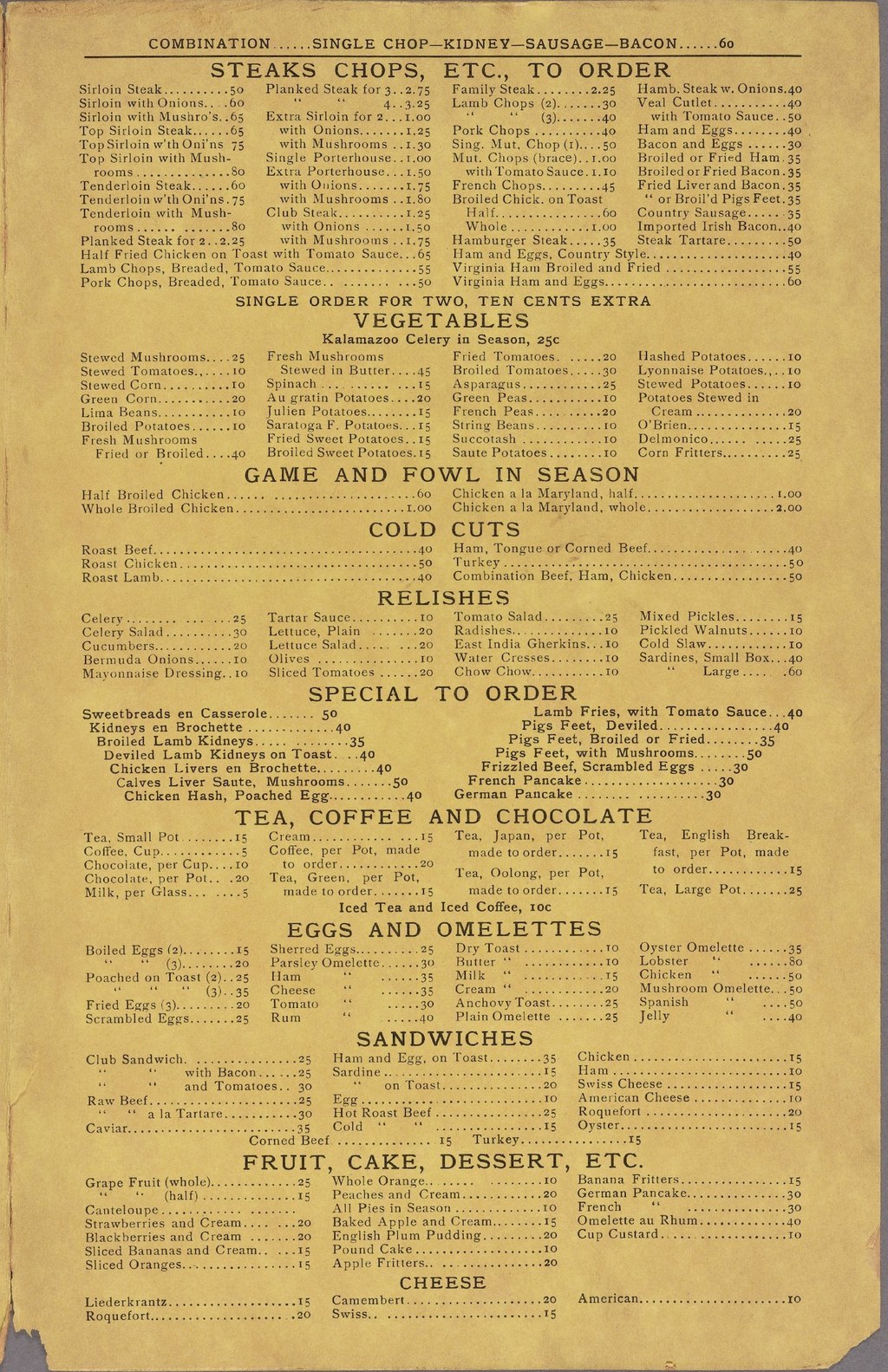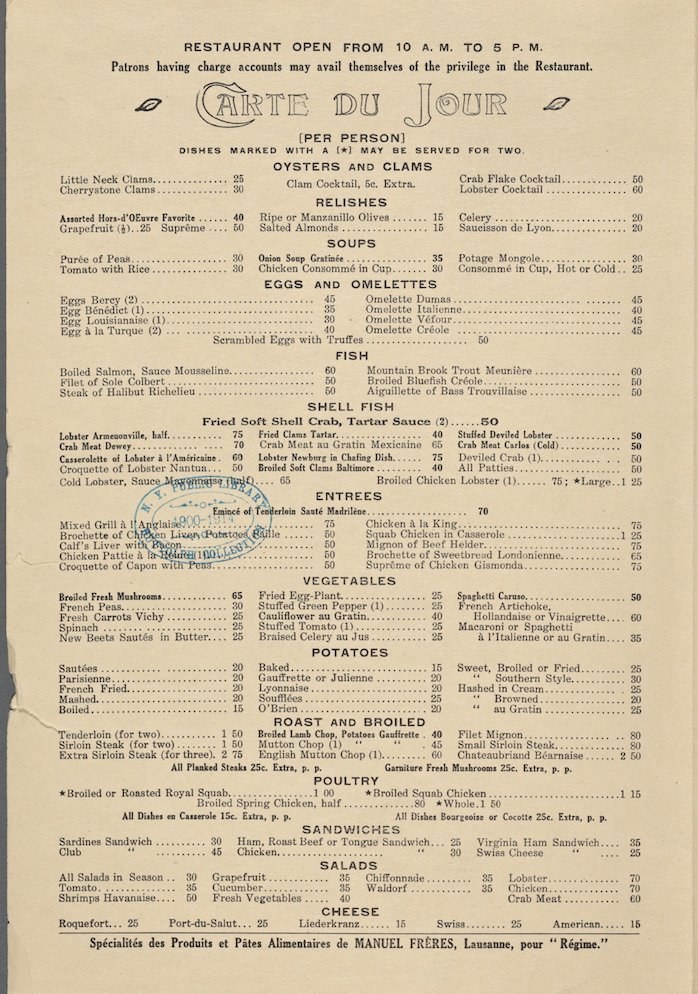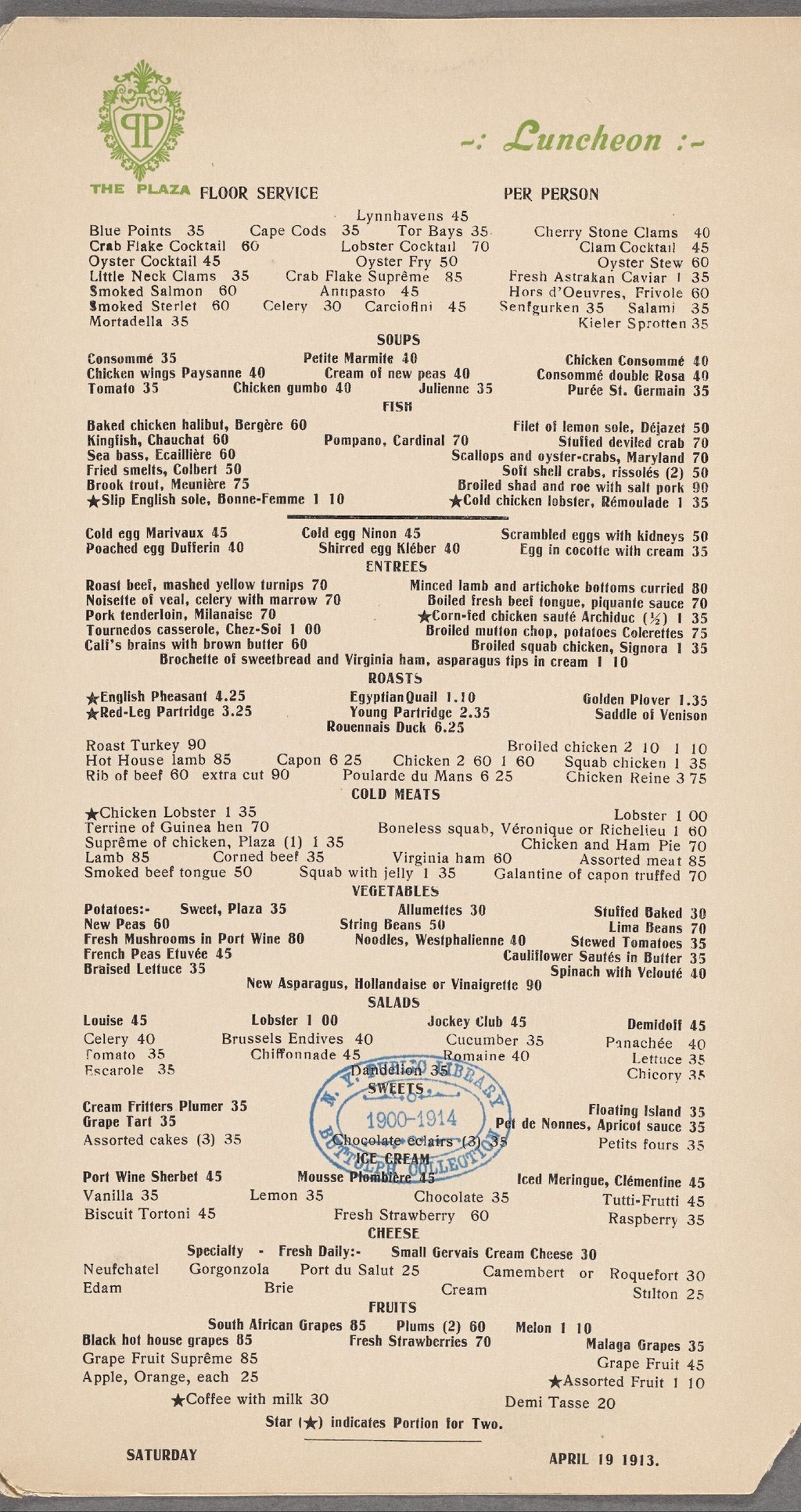 Bonus Round: Pennsylvania Railroad Restaurants, 1914 vs. Amtrak Lakeshore Limited Dining Car, 2014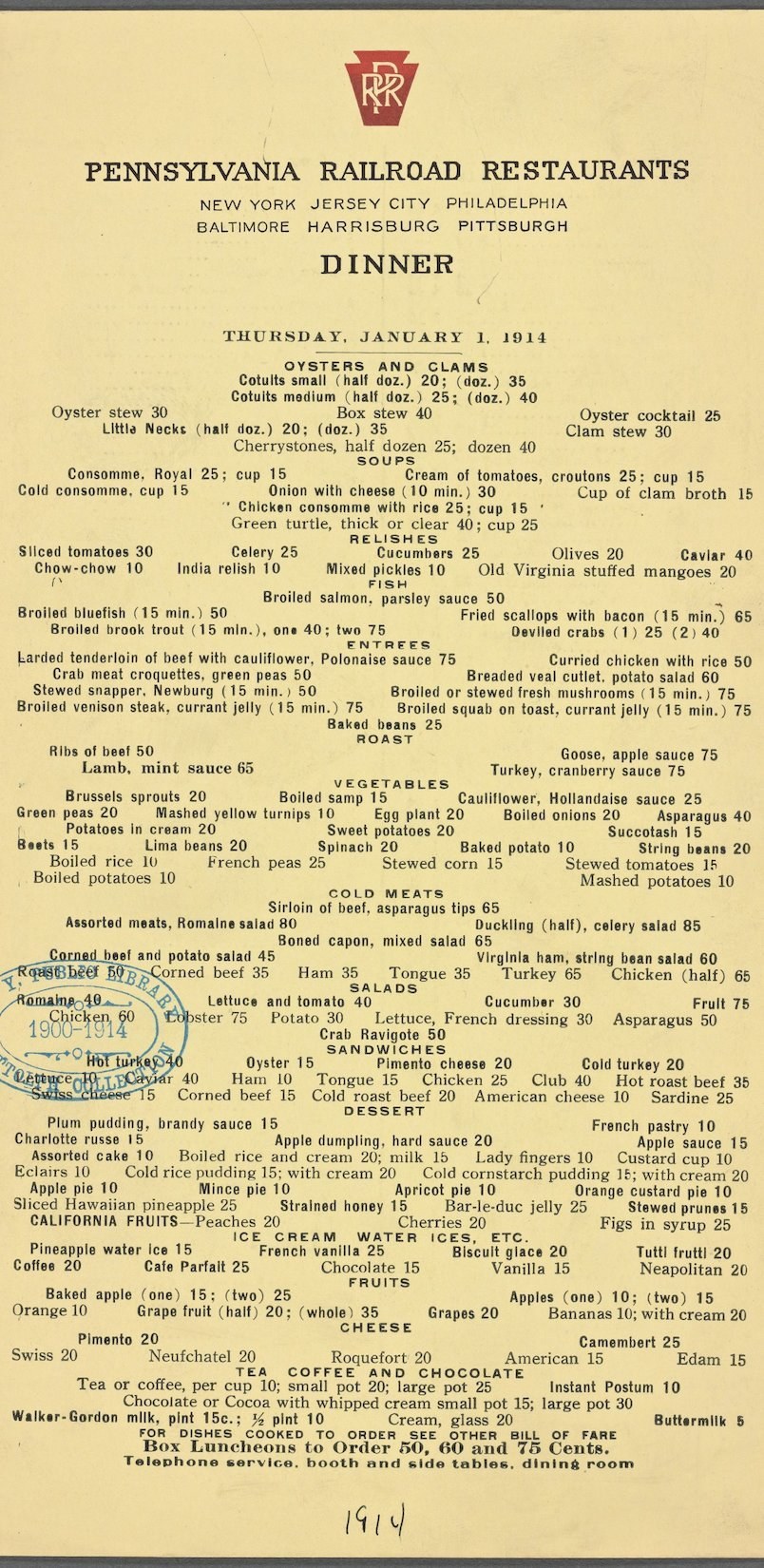 This post has been updated to include post-inflation equivalents for items on the turn-of-the-century menus.