28 Vegan Summer Recipes That Are Satisfying And Delicious
All the best recipes to cook this summer that are meat-free and dairy-free.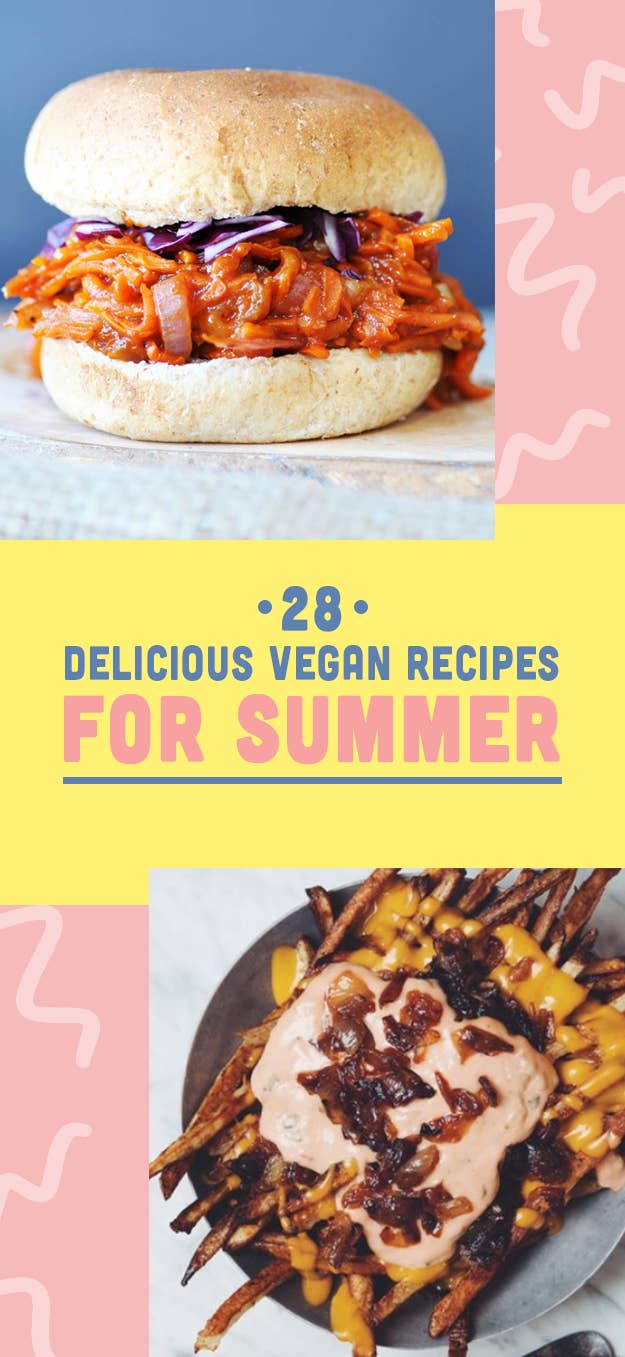 The dog days of summer are here and you know what that means — nobody has the time to spend hours sweltering in the kitchen over a hot oven. Which is why I rounded up some of my favorite recipes for hot weather that won't take forever to prepare and are generally fast and easy to make. Scroll on to find some delicious vegan, plant-based recipes to make this summer season!
2.
Creamy Vegan Carrot Mac with Walnut Herb "Parmesan"
3.
Mexican Chopped Salad with Avocado Dressing
4.
Vegan Animal-Style Fries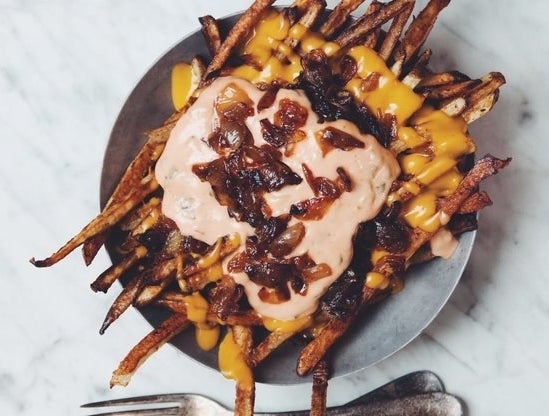 5.
Vegan Crunchwrap Supreme
6.
Sesame Almond Butter Zucchini Noodles
8.
Buffalo Cauliflower Quinoa Meatballs
10.
Vegan Protein Smoothie Bowls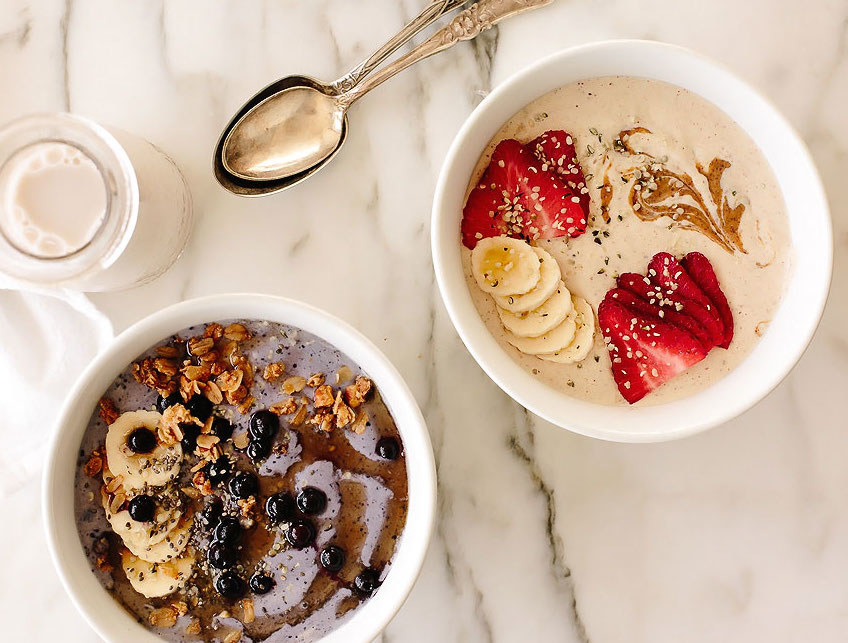 11.
Kickass Vegan Tofu Sausage Rolls
12.
Crispy Baked Tacos with Summer Vegetables
13.
Peanut Enchiladas with Braised Greens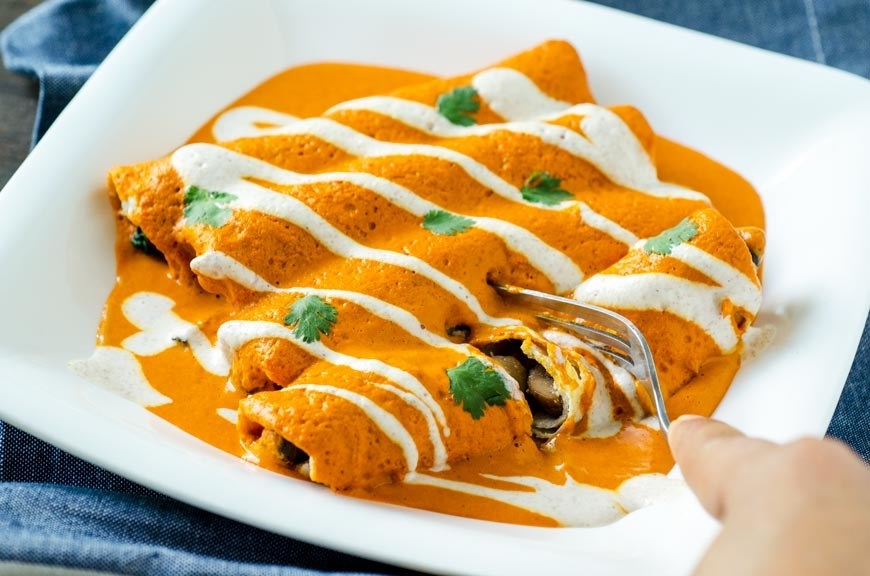 14.
Vegan Summer Rolls with Dipping Sauce
15.
Cauliflower Chickpea Patties
16.
Southwest Vegan Pasta Salad
17.
Simple Breakfast Quesadillas
18.
Balsamic Tofu, Quinoa & Strawberry Summer Salad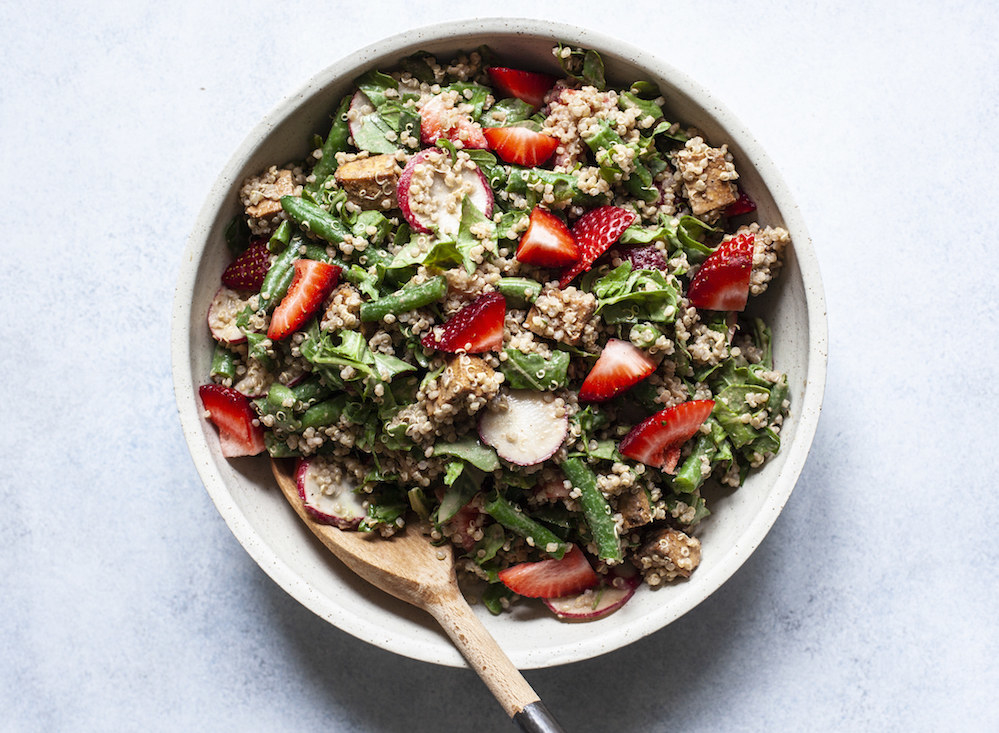 19.
The Best Tempeh Veggie Burger
21.
King Oyster Scallops with Shaved Asparagus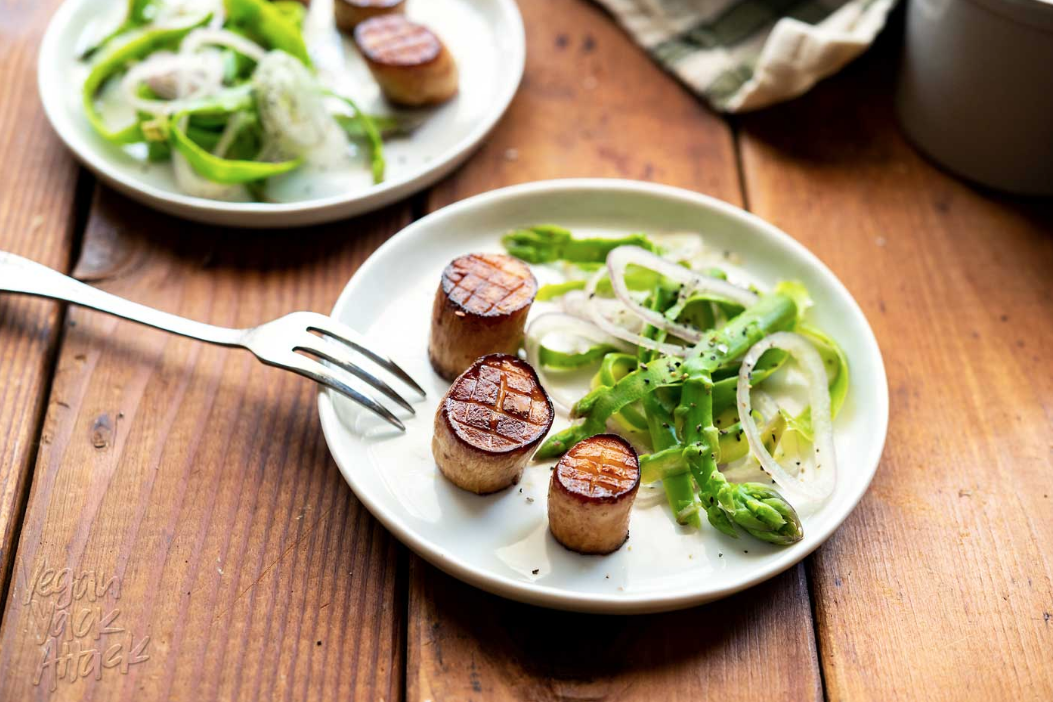 22.
Black Bean Salad with Grilled Smart Dogs
25.
BBQ Baked Tempeh Chips
26.
California Chopped Kale Salad
27.
Thai Slaw with Cashew Curry Dressing
28.
Super Easy Vegan Oreo Ice Cream