This recipe was submitted by a Tasty Community Member, and hasn't been tested by the Tasty recipe team.

Have a recipe of your own to share?

Submit a recipe here!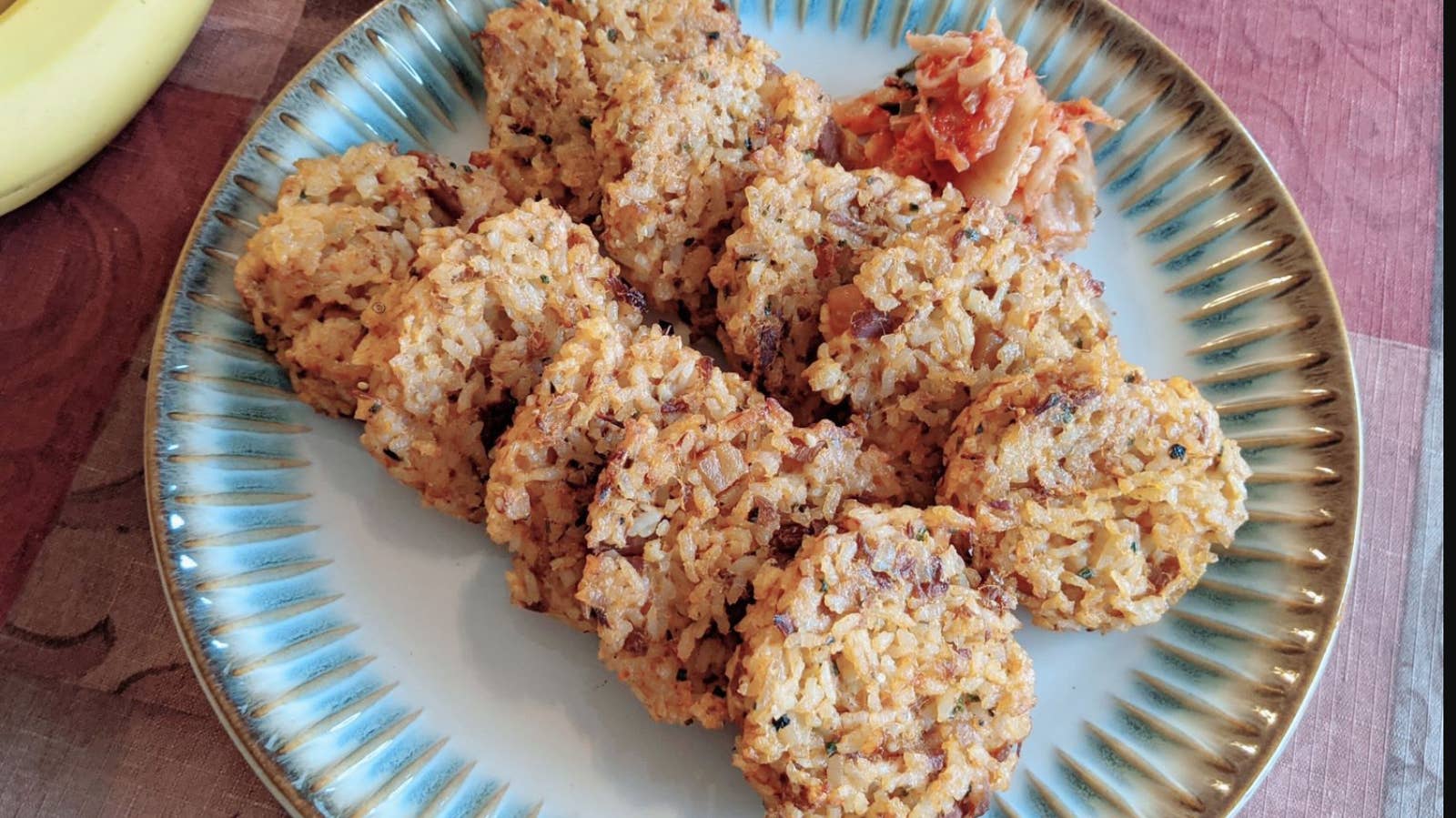 Ingredients
for 1 serving
1 can light tuna, in sauce, (Korean style red pepper tuna)
2 rices, bowls, cooked, leftover or fresh
2 eggs
1 tablespoon furikake, (Japanese rice seasoning)
1 tablespoon dry chives
1 pinch salt
Nutrition Info
Powered by
Estimated values based on one serving size.
Preparation
Preheat oven to 350°F
Warm-up overnight cooked rice in the microwave for about 2 minutes. (If you use warm and fresh rice, you may skip this step). Stir and fluff the rice.
Stir in 2 eggs and a pinch of salt until the rice combines well with eggs. Sprinkle with Furikake seasoning.
Add tuna and dry chives. Stir well until all ingredients combine well and become slightly sticky.
Put foil on a baking sheet, then apply a light coat of non-stick oil spray on it. Use a cookie scooper to make rice balls then lightly push it down as a flat circle on the baking sheet.
Spray light oil on each rice cake before baking. Bake for 20 minutes, flipping halfway through the baking process.
Serve warm and enjoy!