Co-Keto (Puerto Rican Coconut Eggnog)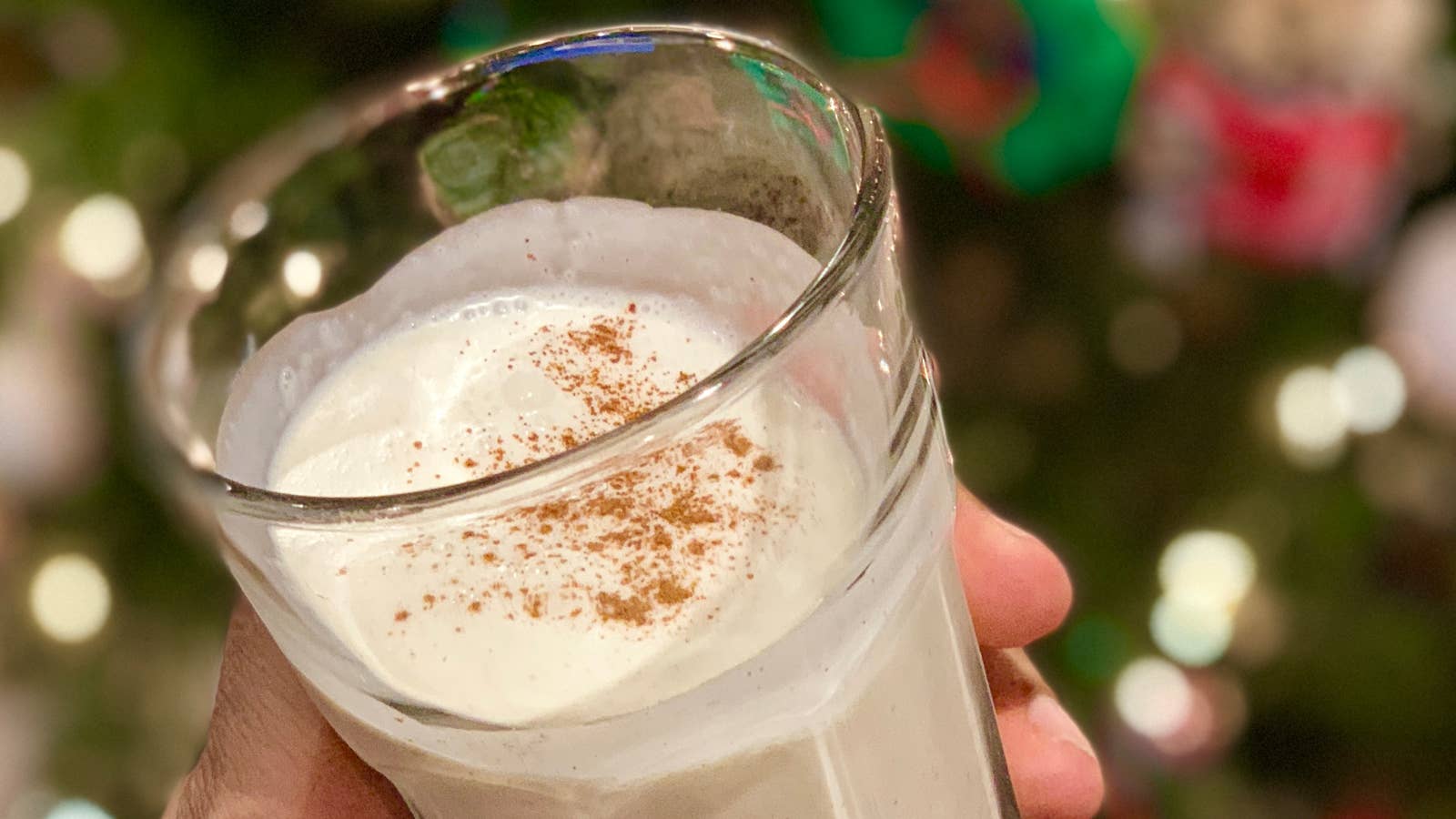 Ingredients
for 12 servings
4 egg yolks, beaten
2 cups heavy whipping cream

(480 mL)

1 oz coconut oil

(25 g)

2 cans cream of coconut, 27 ounces (765 grams)
1 can unsweetened coconut milk, 13.5 ounces (380 grams)
1 cup rum

(240 mL)

½ cup warm water

(120 mL)

¼ teaspoon ground cloves
2 teaspoons ground cinnamon
¼ teaspoon ground nutmeg
¼ teaspoon ground ginger
1 tablespoon vanilla extract
keto-friendly sweetener of choice, such as stevia, splenda, or monkfruit, to taste
Nutrition Info
Estimated values based on one serving size.
Preparation
In a double boiler, combine the egg yolks and heavy whipping cream . Stirring constantly, warm over lightly simmering water until the mixture reaches a 160°F (71°C). Slowly drip in the coconut oil to emulsify. The mix should be smooth and creamy. It should be able to coat the back of a spoon.
Add the mix to a blender with the cream of coconut, unsweetened coconut milk, rum, water, spices (or use 2 tablespoons pumpkin pie spice), and vanilla. Blend until smooth. Taste and sweeten to your liking using your preferred keto-friendly sweetener. Pour into glass bottles and chill.
Enjoy!