Malaysian-style Barbecue Pork Belly (Char Siu Pork)
Succulent pork belly marinated in a sweet and sticky Malaysian-style sauce, then grilled or roasted to perfection for a delicious and flavorful meal.
May 04, 2023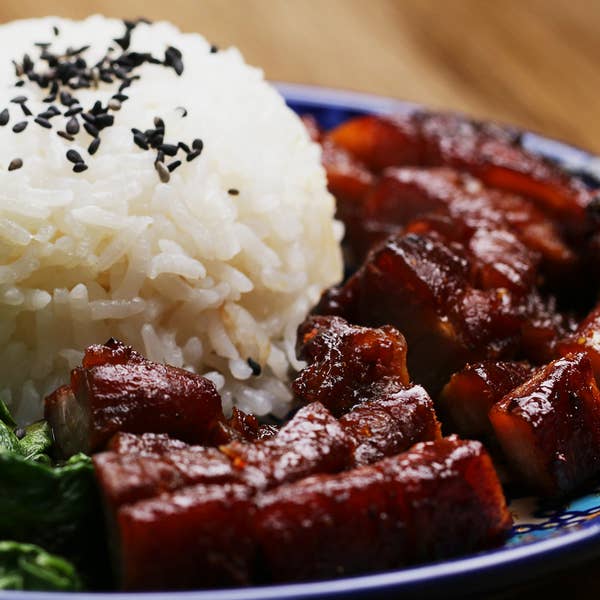 Ingredients
for 2 servings
Marinade
2 tablespoons crushed garlic
1 tablespoon honey
1 tablespoon cooking wine
2 tablespoons soy sauce
1 tablespoon oyster sauce
1 teaspoon five spice
½ teaspoon black pepper
½ cup sugar

(100 g)

2 pieces preserved tofu, optional, available in local Asian supermarkets
Preparation
Place the pork in a bowl along with all the marinade ingredients. Combine and leave to marinade for 6-8 hours.
Preheat the oven to 190°C (375°F).
Place the pork belly on a grill tray.
Roast the pork belly in the oven for 20 minutes, turning halfway through.
Nutrition Calories: 1599 Fat: 136 grams Carbs: 54 grams Fiber: 2 grams Sugars: 47 grams Protein: 42 grams
Enjoy!
Your favorite recipes are just a click away. Download the Tasty app to save and organize your favorites.