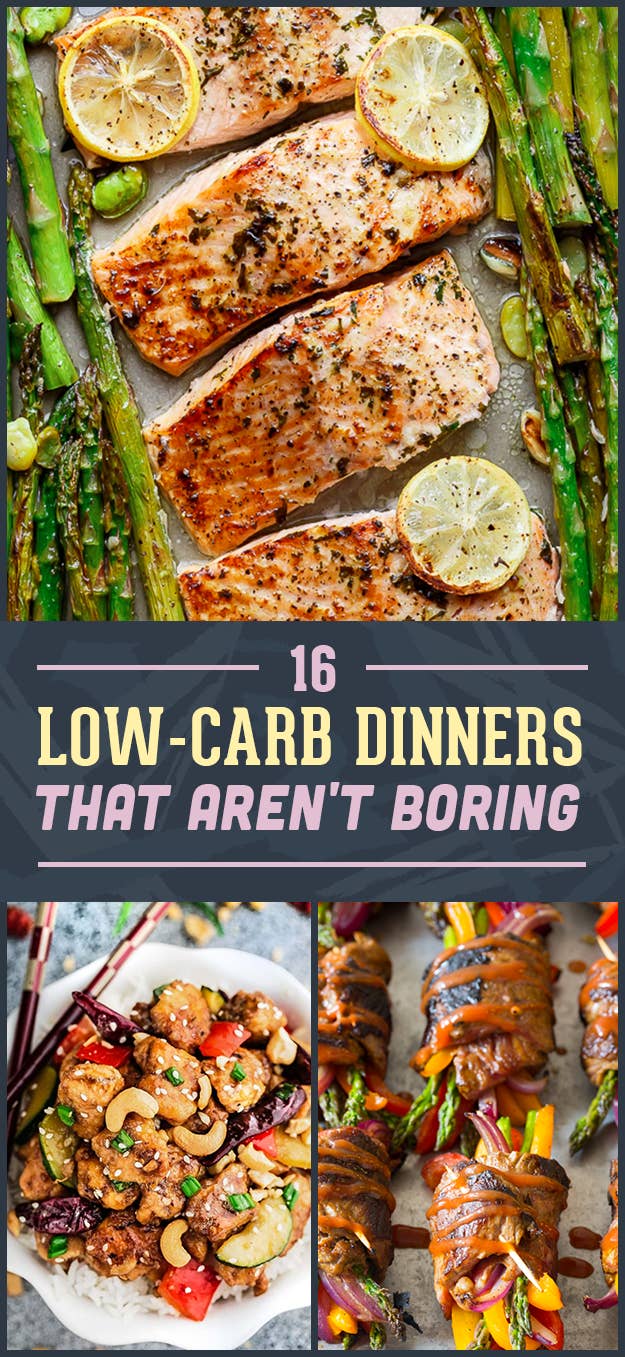 1.
One-Pan Italian Sausage and Veggies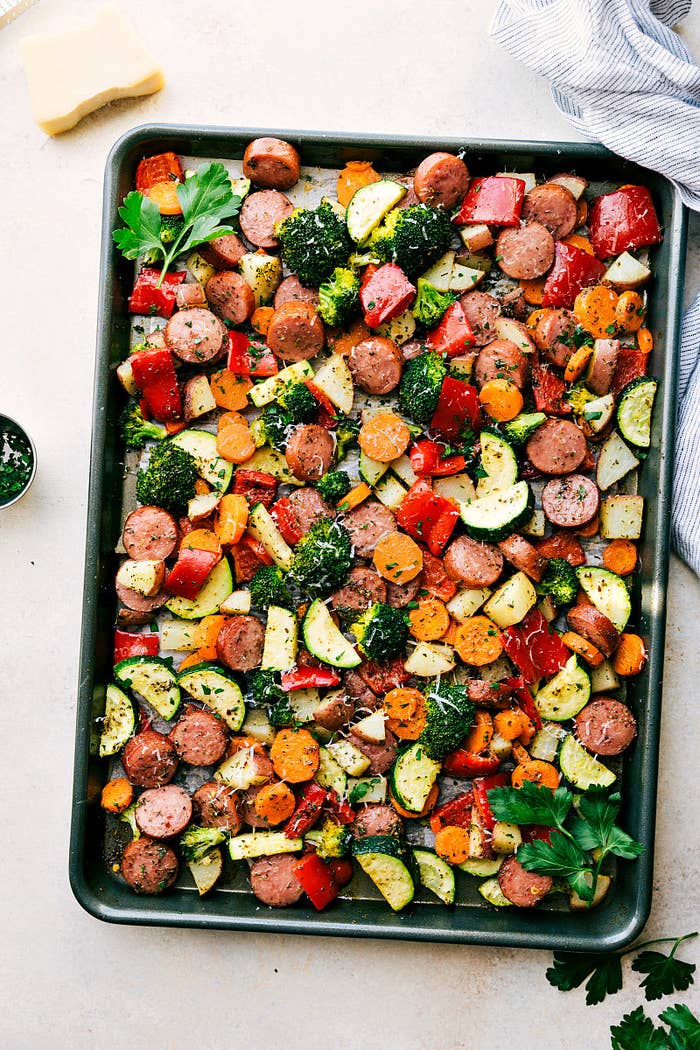 2.
Cauliflower Grits with Spicy Shrimp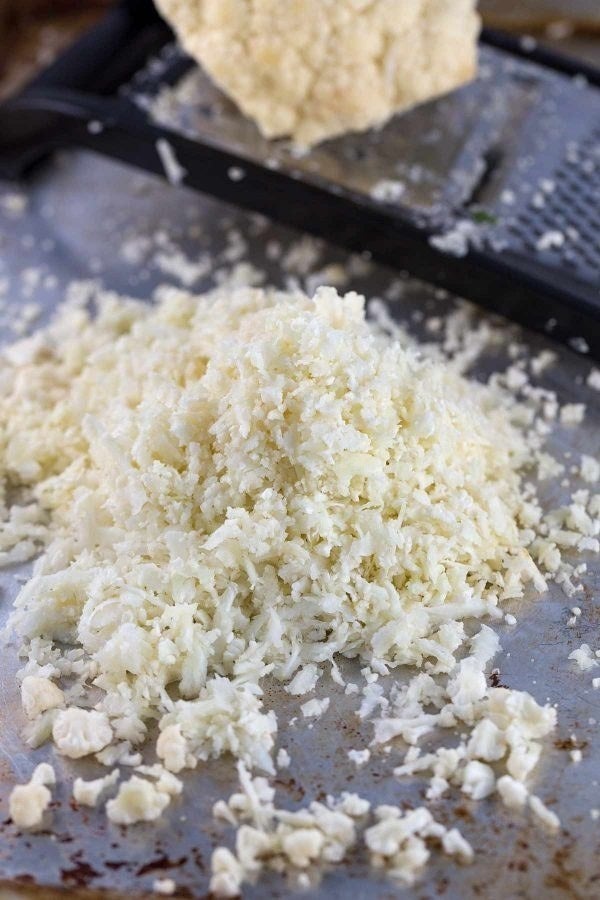 Puréed cauliflower gives these faux grits their silky texture without having to use cornmeal. Get the recipe here.
3.
Parmesan Garlic Spaghetti Squash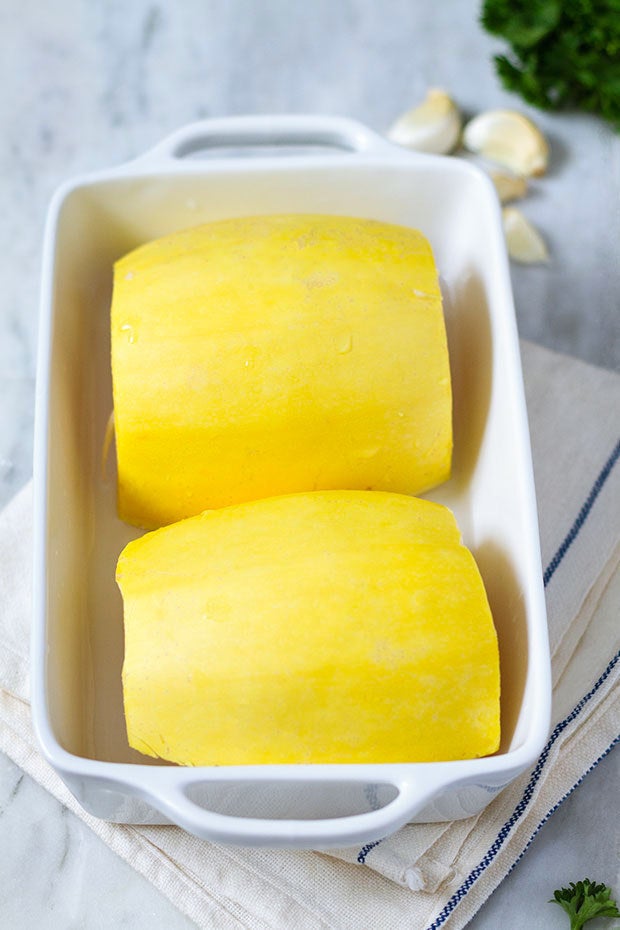 If you're craving pasta but want a low-carb option, use spaghetti squash for a dinner that will satisfy your craving and keep you full. Get the recipe here.
4.
Thai Turkey Lettuce Wraps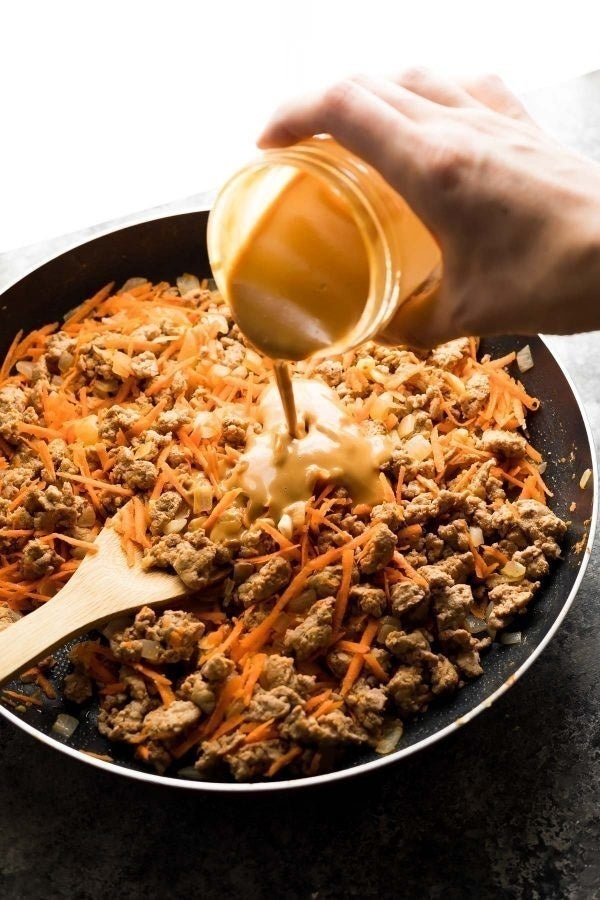 This recipe amps up (sometimes bland) ground turkey with Thai red curry paste. Serve it in lettuce cups for the perfect low-carb dinner that comes together in a flash. Get the recipe here.
5.
Italian Herb Bruschetta Chicken
6.
One-Pan Lemon Garlic Baked Salmon and Asparagus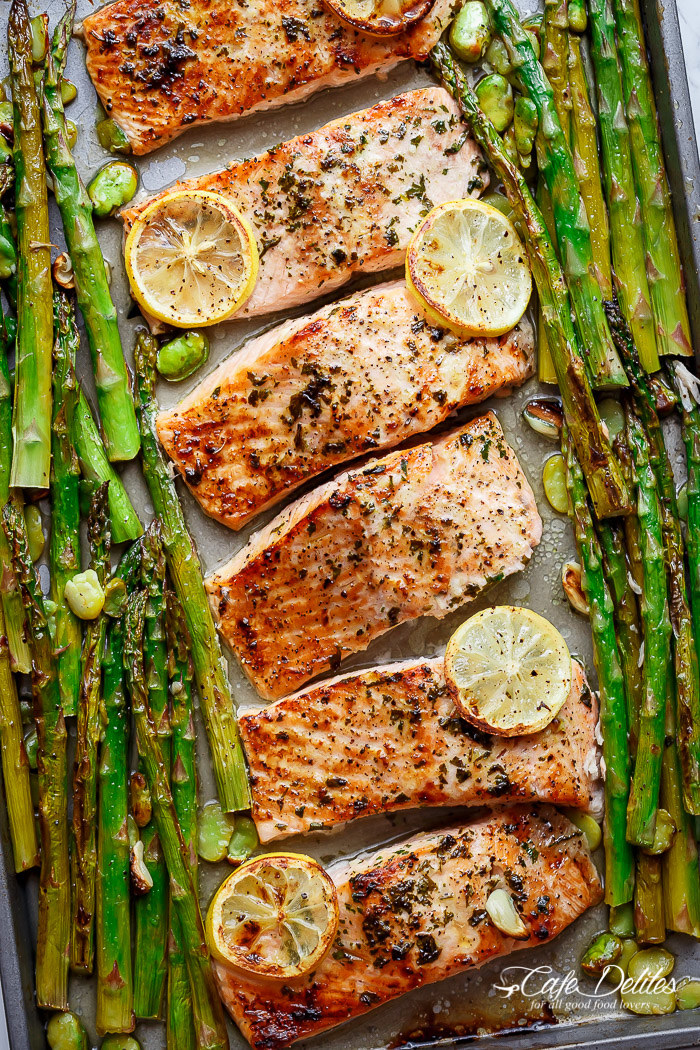 7.
Cauliflower Crust Pizza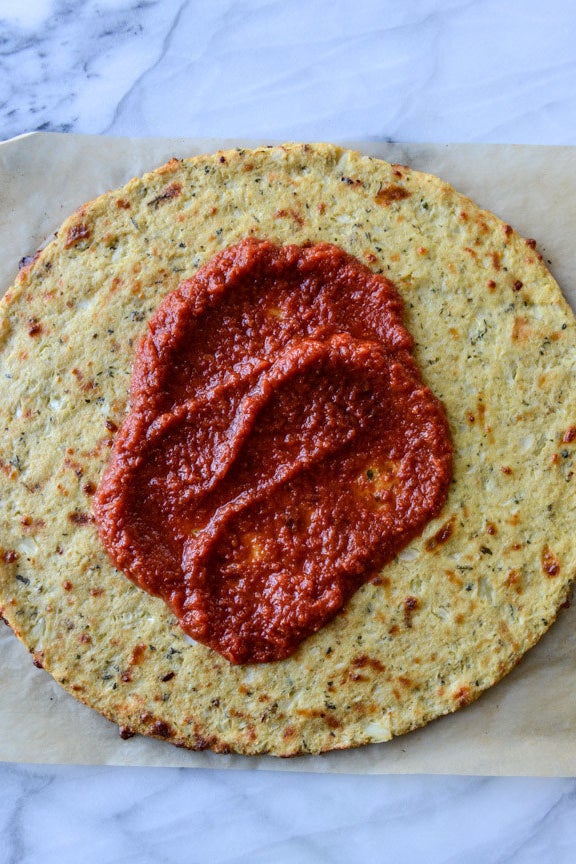 This pizza swaps the usual doughy crust for a low-carb version made out of cauliflower so you can get your pizza fix without loading up on carbs. Get the recipe here.
8.
Sausage-Stuffed Portobellos
These (giant) stuffed mushrooms are filled with melted cheese and hot Italian sausage for a low-carb meal that packs a ton of savory flavor. Get the recipe here.
9.
Crispy Parmesan Garlic Chicken with Zucchini
These chicken breasts are lightly coated in breadcrumbs to give them a beautiful golden color and crisp texture (because low-carb doesn't have to mean no-carb). Get the recipe here.
10.
Sheet Pan Steak and Veggies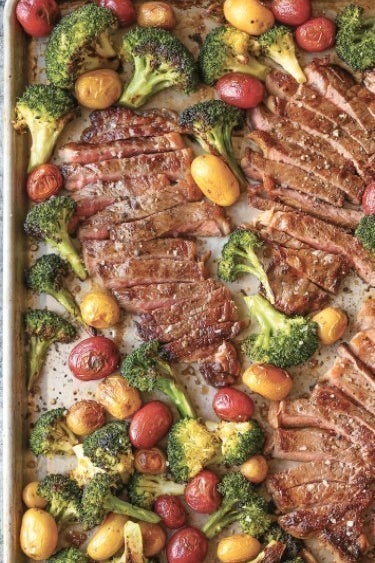 Feel free to swap potatoes with your favorite low-carb veggie (such as zucchini, cauliflower, or eggplant) in this easy-to-make sheet pan dinner. Get the recipe here.
11.
Chicken and Asparagus Lemon Stir-Fry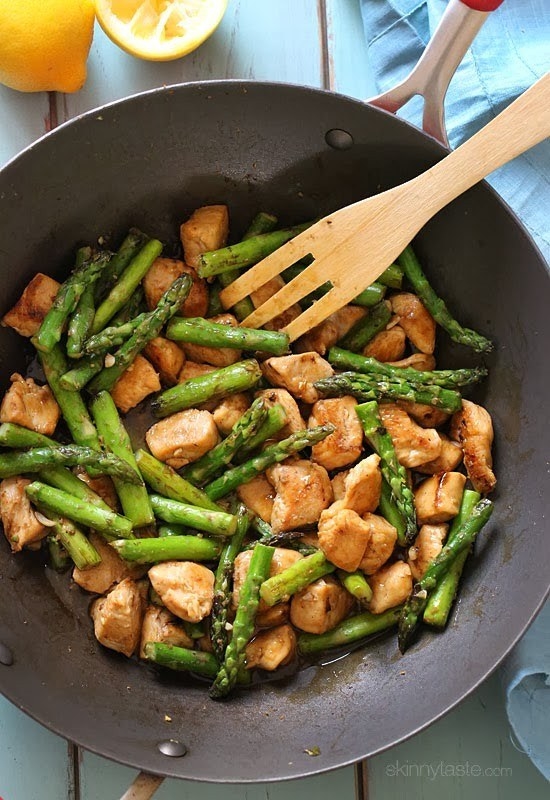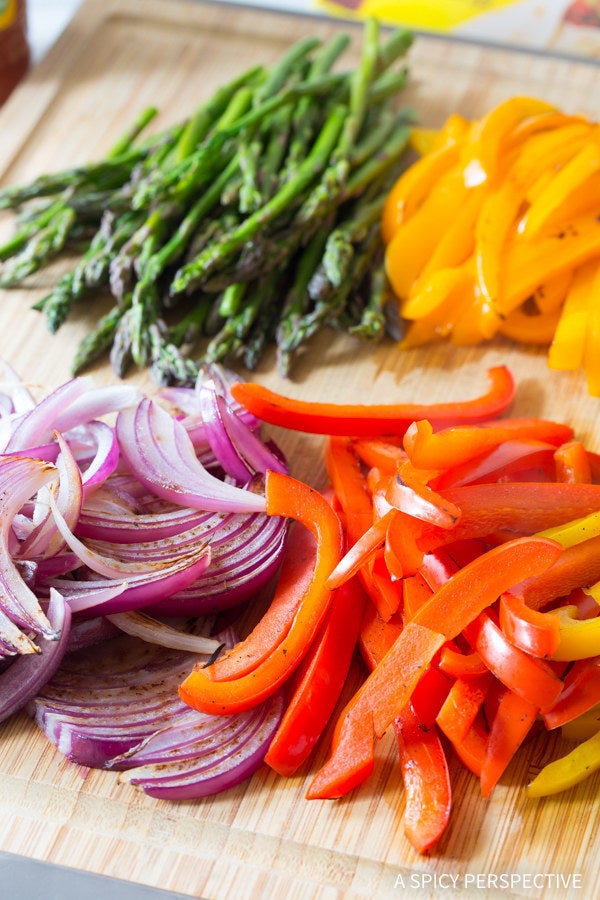 These steak roll-ups are everything you love about fajitas in a low-carb option packed with protein. Get the recipe here.
13.
Peanut Chicken Zucchini Noodles
14.
Slow Cooker Kung Pao Chicken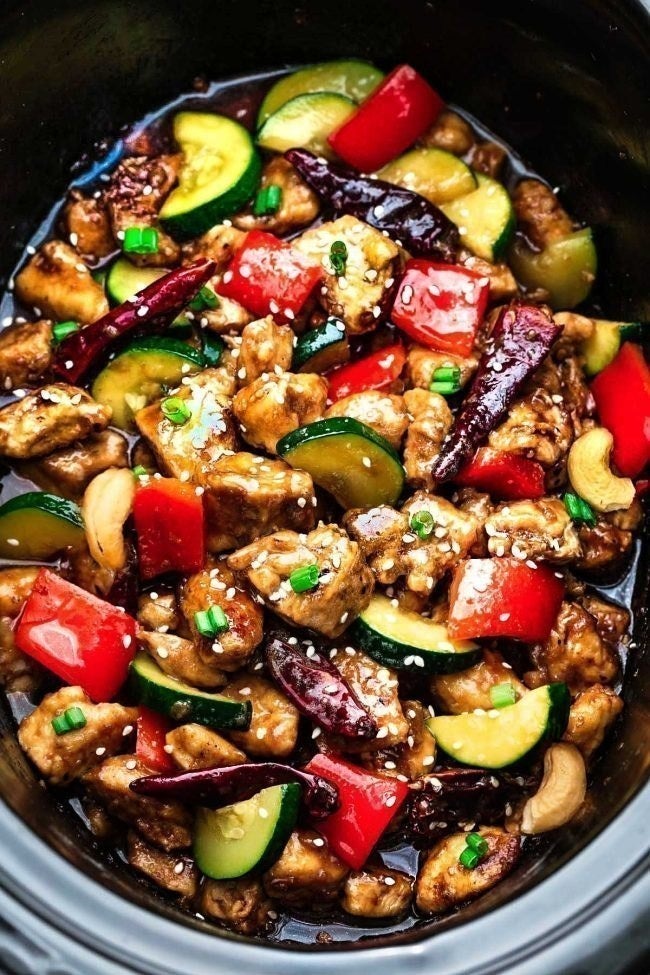 The only thing easier than ordering kung pao on your way home from work is having it warm and ready in a slow cooker when you get home. This version is loaded with hearty veggies so you won't even miss the rice. Get the recipe here.
15.
Sheet Pan Shrimp Fajitas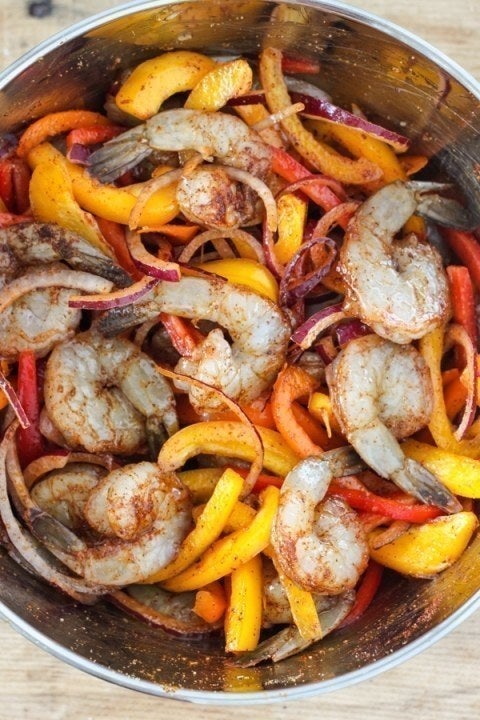 Serve these roasted shrimp without tortillas for a low-carb dinner that packs a ton of protein. Get the recipe here.
16.
Chicken Enchilada Zucchini Boats