Citrus Peel Cake
A delicious cake made from citrus peels.
June 28, 2022
Prep Time
30 minutes
30 min
Cook Time
55 minutes
55 min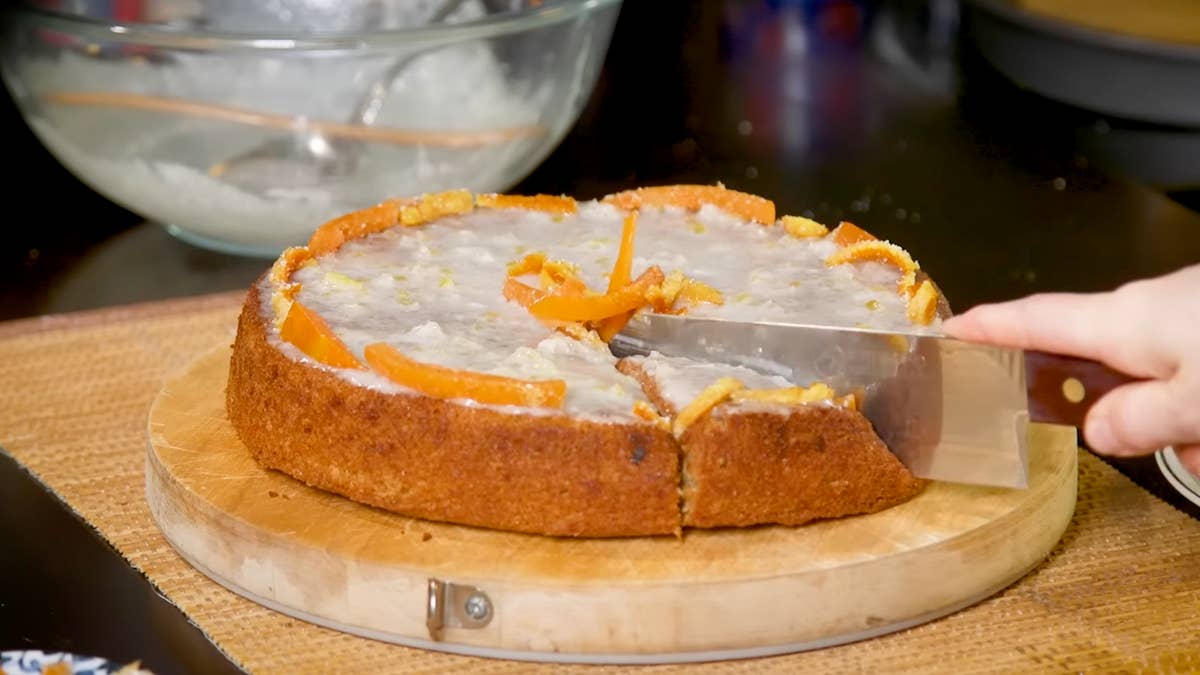 Prep Time
30 minutes
30 min
Cook Time
55 minutes
55 min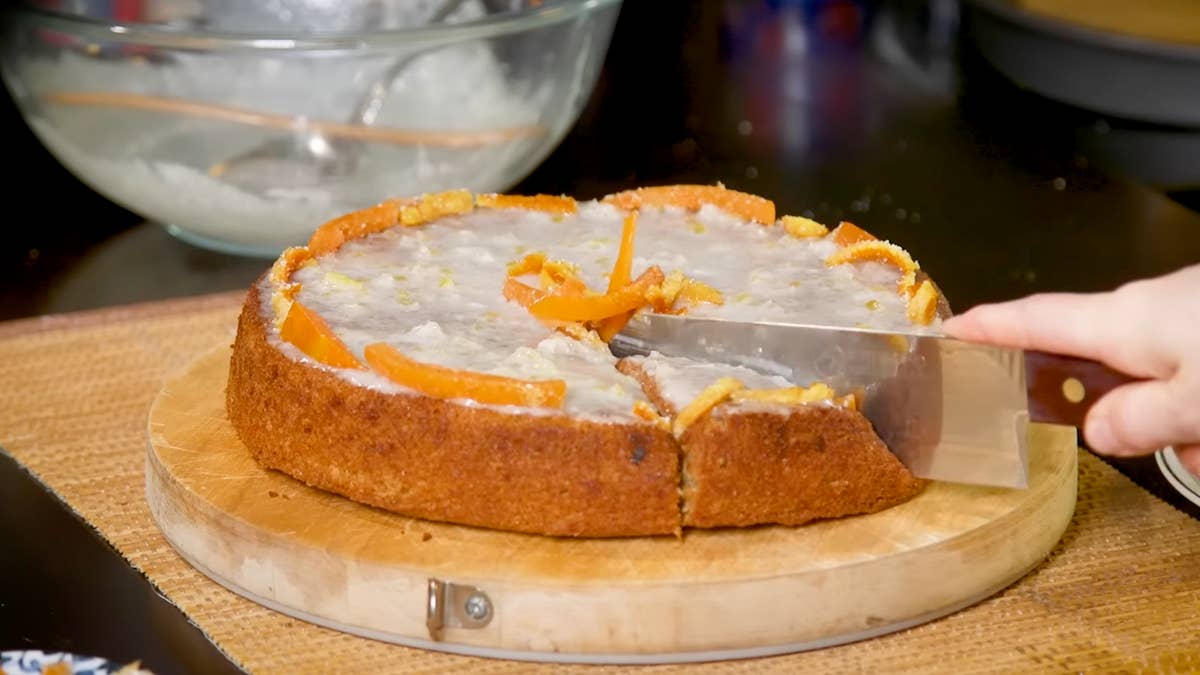 Ingredients
for 9 servings
cooking oil, olive oil for greasing pan
2 cups all-purpose flour
1.5 teaspoons baking powder
½ teaspoon baking soda
½ teaspoon kosher salt
1.5 cups sugar
1 cup citrus peels, cut into ¾-inch pieces, packed
⅔ cup olive oil
1 cup full-fat coconut milk
icing
1 cup powdered sugar
3 tablespoons full-fat coconut milk, 2-3 tablespoons
kosher salt, pinch
Nutrition Info
Calories

562

Fat

32g

Carbs

66g

Fiber

4g

Sugar

41g

Protein

4g
Estimated values based on one serving size.
Preparation
Make the cake: Preheat the oven to 350°F (180°C). Grease an 8-inch square cake pan with olive oil and line with parchment paper.
In a medium bowl, whisk together the flour, baking powder, baking soda, and ½ teaspoon salt.
Add the sugar and citrus peels to a food processor. Pulse for about 1 minute, until the peels have mostly broken down into fine pieces. Reserve 1 tablespoon of the citrus sugar in a small bowl. Transfer the remaining citrus sugar to a large bowl.
Add the olive oil and 1 cup of coconut milk to the citrus sugar in the large bowl. Whisk until thoroughly combined.
Add the flour mixture to the sugar mixture. Whisk just until no dry spots remain; do not overmix.
Pour the batter into the prepared baking dish, using a silicone spatula to scrape all of the batter from the bowl.
Bake the cake for 55–60 minutes, until the edges are golden brown and a toothpick inserted into the center comes out clean.
Let the cake cool in the pan for 20 minutes, then carefully invert the cake onto a wire rack. Peel off the parchment, then carefully flip right-side up. Let cool completely, about 2 hours.
Make the icing: In a medium bowl, whisk together the powdered sugar, 2 tablespoons coconut milk, and the salt until smooth. The icing should be thick, but pourable. Add the remaining tablespoon of coconut milk if needed.
Pour icing over the center of the cake, then use an offset spatula to push toward the edges. Let set for 1–2 minutes, then sprinkle the reserved citrus sugar over the top. Let the icing harden for at least 30 minutes, up to 2 hours before slicing.
Slice into 9 squares. Store leftovers in a lidded container at room temperature, up to 2 days.
Garnish with candied citrus peels if you like. Enjoy!
Cook smarter, not harder. Use our AI chef Botatouille on the Tasty app. Download now.