Matcha Tiramisu
When I was a student in Osaka, I would often spend weekends in Kyoto, a city known for its delicious matcha, and I'd always treat myself to a matcha dessert. This recipe is inspired by a spectacular matcha tiramisu I ate there at a teahouse called Maccha House. The tiramisu was beautifully presented in individual masu cups (square wooden boxes used for sake), but what I loved most were the textures and flavors: it was so soft and creamy and balanced. The sweetness from the cream complemented the natural bitterness of matcha. I've re-created the smooth, airy cream along with a nice, strong matcha base. Discover more recipes like this in my cookbook, "Make It Japanese," available now.
October 26, 2023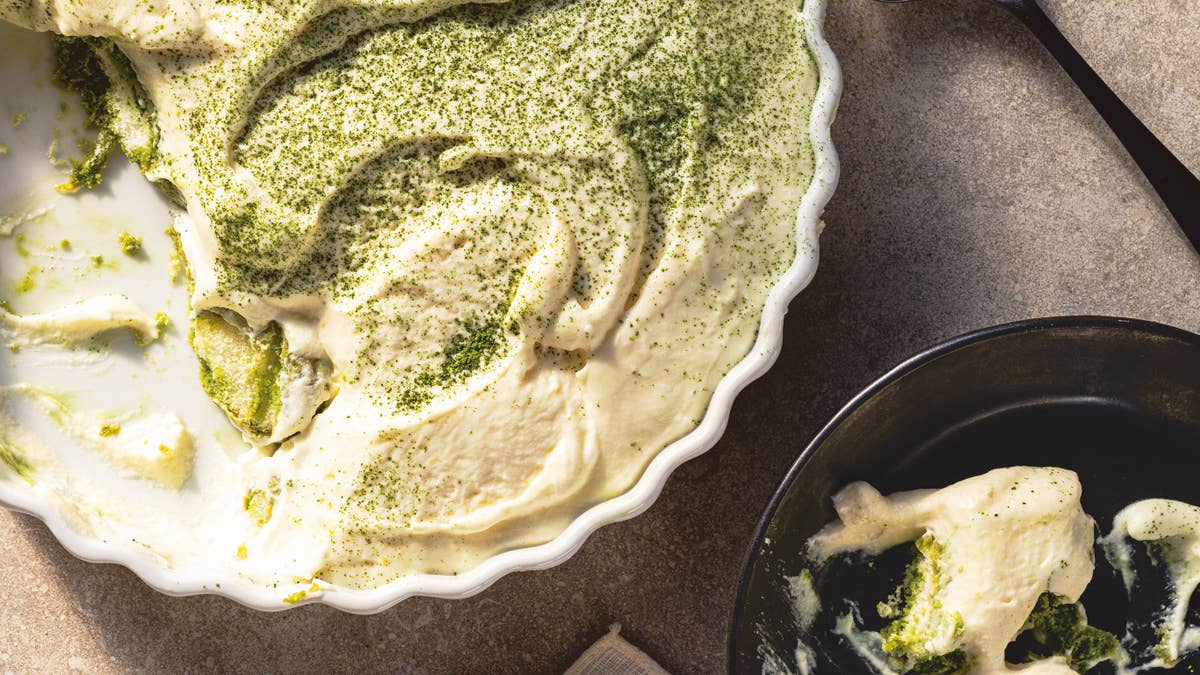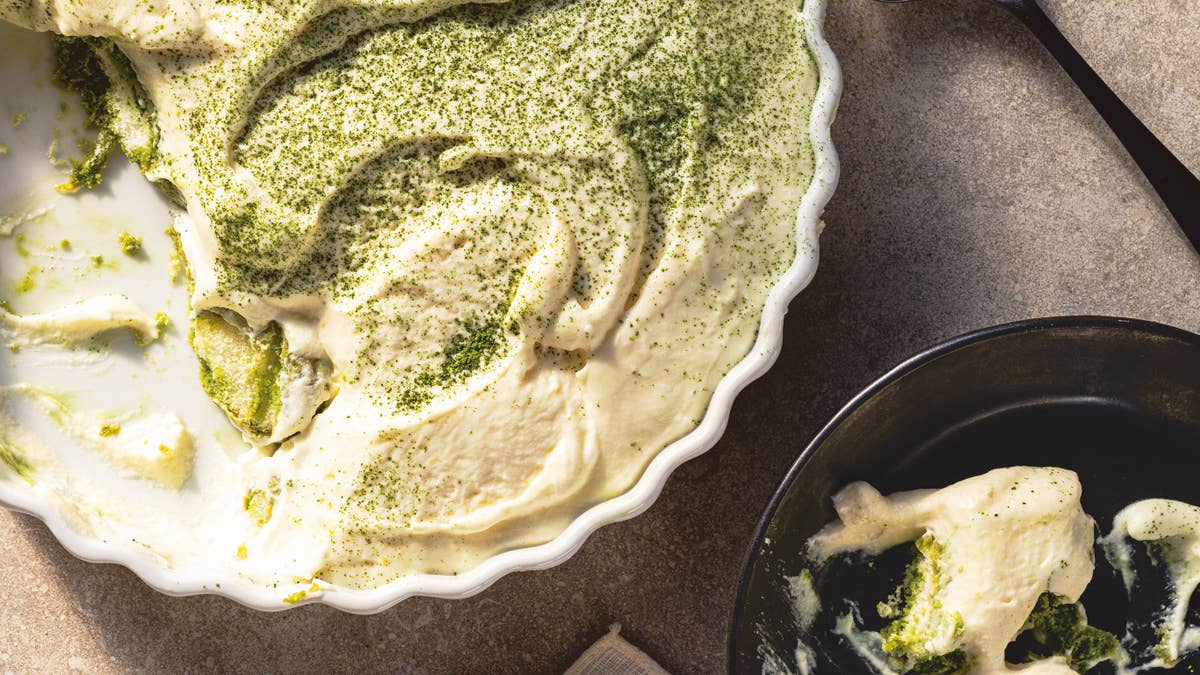 Ingredients
for 6 servings
2 tablespoons matcha powder

(12 g)

, plus 1½ teaspoons, divided
1 cup hot water
12 ladyfingers
2 large eggs, separated
6 tablespoons sugar, divided
1 teaspoon brandy or rum
8 oz mascarpone cheese

(226 g)

, cold
Nutrition Info
Calories

384

Fat

20g

Carbs

42g

Fiber

0g

Sugar

27g

Protein

8g
Estimated values based on one serving size.
Preparation
Place 2 tablespoons of the matcha in a mug or small shallow bowl. Pour ¼ cup of the hot water into the mug. Using a small whisk or matcha whisk, whisk to dissolve the matcha. Add the remaining ¾ cup hot water. Working one at a time, dip the ladyfingers into the matcha, holding them for 5 seconds to soak. Layer them in a 9-inch round ceramic or glass baking dish. Set aside.
In a stand mixer fitted with the whisk (or in a bowl with a hand mixer), beat the egg whites until foamy. Set aside.
In a small saucepan, combine 3 tablespoons of the sugar and 2 tablespoons water. Bring to a boil over medium-high heat and cook until the sugar dissolves and thickens, being careful not to caramelize the sugar, about 5 minutes. If you have a thermometer, the sugar mixture should be between 245° and 248°F (118° and 120°C).
With the mixer on medium speed, drizzle the hot syrup into the egg whites. Whisk until stiff, glossy peaks form, about 5 minutes. Refrigerate until ready to use.
Pour 1 inch of water into a medium saucepan and bring to a gentle simmer over medium heat. In a heatproof medium bowl (that can sit over the saucepan without touching the water), whisk together the egg yolks, rum, and remaining 3 tablespoons sugar. Set the bowl over the saucepan and whisk the egg yolk mixture until pale yellow and doubled in volume, about 5 minutes. Remove the bowl from the saucepan and let cool for 5 minutes.
In a separate medium bowl, whisk the mascarpone cheese to loosen it. Slowly add the warmed egg yolk mixture to the mascarpone cheese. Whisk until smooth. Using a rubber spatula, fold in the whipped egg whites. Mix until smooth and just combined.
Pour the mascarpone mixture over the ladyfingers. Cover with plastic wrap and refrigerate for 1 hour and up to overnight.
Dust the top with the remaining 1½ teaspoons matcha before serving.
Enjoy!
Love this recipe? Download the Tasty app to save it and discover others like it.