Molten Lava Brownie
This decadent dessert features a rich and gooey brownie with a luscious molten center. Topped with a scoop of vanilla ice cream, this dessert is the ultimate indulgence.
May 04, 2023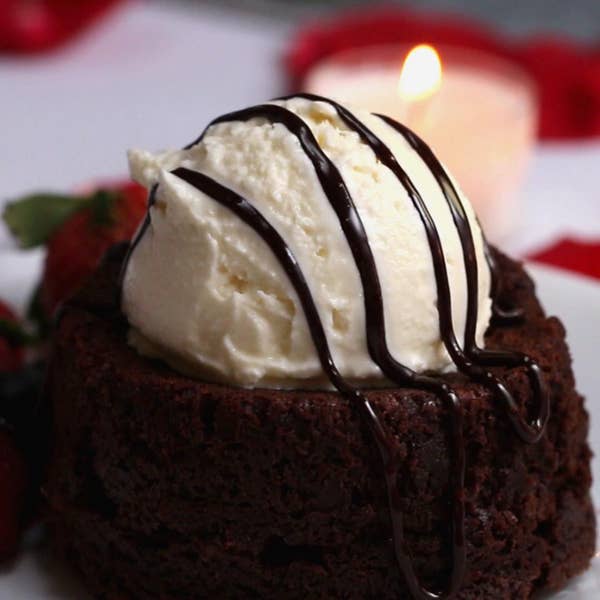 Ingredients
for 2 servings
1 box brownie mix, prepared according to package instructions
cooking spray
4 chocolate truffles
mixed berry, to serve
mint, to garnish
ice cream, to serve
chocolate sauce, to serve, optional
Preparation
In a large bowl, prepare the brownie mix.
Spray 2 ramekins with the cooking spray.
Place a spoonful of the brownie batter into each ramekin, then place two chocolate truffles in each dish.
Spoon more brownie batter over the top of the truffles, until the ramekin is about ¾-full. Smooth the batter evenly over the truffles.
Bake for 25 minutes, then cool for another 25 minutes.
On the serving plate, place the berries and the mint in a corner.
To ensure that the brownie comes loose, run a knife around the edges of each ramekin before inverting the dish onto the center of each plate.
Serve with ice cream and a drizzle of chocolate sauce.
Enjoy!
Busy? Plan your meals for the week using our exclusive meal planner tool in the Tasty app. Download now and get organized.