74% would make again
Cheddar Spoons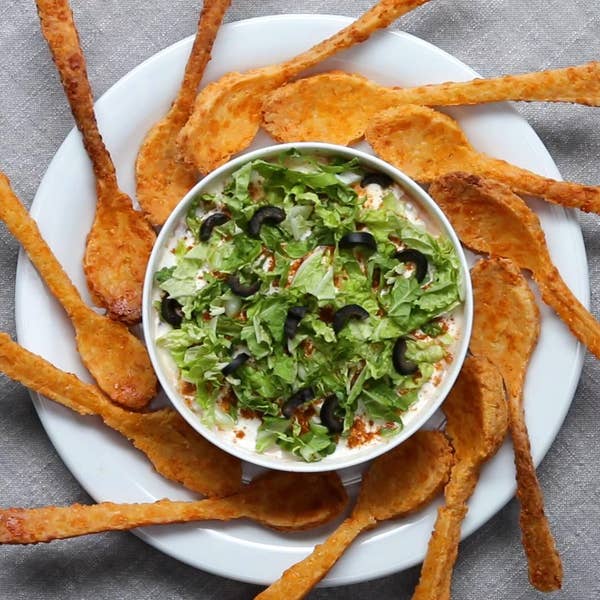 Inspired by tasty.co
Ingredients
for 12 spoons
2 cups shredded cheddar cheese

(200 g)

4 tablespoons unsalted butter, room temperature
1 teaspoon salt
1 cup all-purpose flour

(125 g)

2 tablespoons ice water
Nutrition Info
Estimated values based on one serving size.
Preparation
Preheat the oven to 325˚F (160˚C).
Using an electric hand mixer or stand mixer, beat the cheese, butter, and salt in a large bowl.
Once combined, mix in the flour and add the ice water one tablespoon at a time. The dough should hold together when pressed but crumble apart if you break it up in your hand. If it seems too dry, add a little more ice water.
Divide the dough in half and pack together into 2 discs. Wrap in parchment paper and chill in the refrigerator for 30 minutes.
Roll out the dough to ¼ inch (6 mm) thick, pinching together the cracks on the edges.
Trace and cut out 6 spoon shapes from each disc of dough.
Place the cut-out cheese spoons on top of greased, upside-down spoons on a parchment paper-lined baking sheet. Lightly press down to mold the dough to each spoon's shape.
Bake for 25 minutes, or until golden brown.
Serve with layered taco dip, if desired.
Enjoy!