86% would make again
Mirror Glaze Cake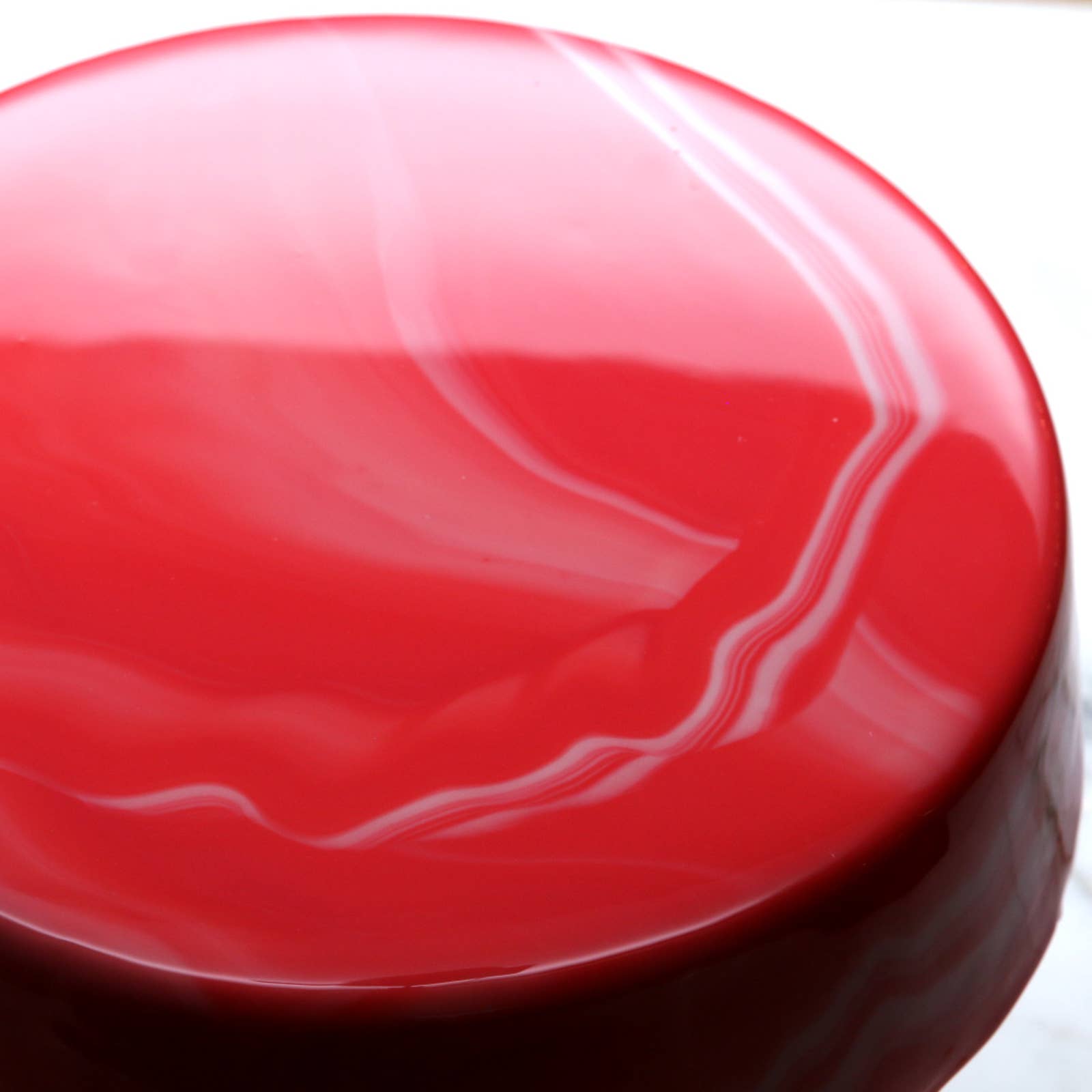 Ingredients
for 8 slices
white chocolate mousse, from separate recipe
20 oz strawberry jam

(500 g)

, seedless
2 round vanilla cakes, prepared with box instructions and trimmed to 1/2 inch (1 cm) thick
mirror glaze, from separate recipe
Nutrition Info
Estimated values based on one serving size.
Preparation
Spread the jam evenly into the bottom of a round 8-inch (20 cm) cake pan, then place one of the cake rounds on top. Freeze completely.
In a 9-inch by 3-inch (23 cm 8 cm) by silicone round cake mold, pour ⅔ of the chocolate mousse then tap the mold on the table to release any air bubbles.
Place the frozen cake & jam disc on top of the mousse, jam-side down. Press the cake down slightly, then cover it with the rest of the mousse.
Place the 2nd cake round on top, pressing down until the mousse rises to the level of the cake.
Carefully transfer to a freezer and freeze overnight. It is vital that the cake is 100% frozen through.
Place a can on top of a baking sheet, then carefully unmold the cake onto the can. Make sure to work quickly and that the glaze is already prepared.
When the mirror glaze is between 90 and 96°F (32 - 35°C) , pour the glaze over the cake in a circular motion, making sure to start in the center and work your way outwards.
You only have one chance to glaze the cake, since the glaze will start to set due to the cold temperature of the cake, so do not pour a 2nd round of glaze after the first one.
Enjoy!