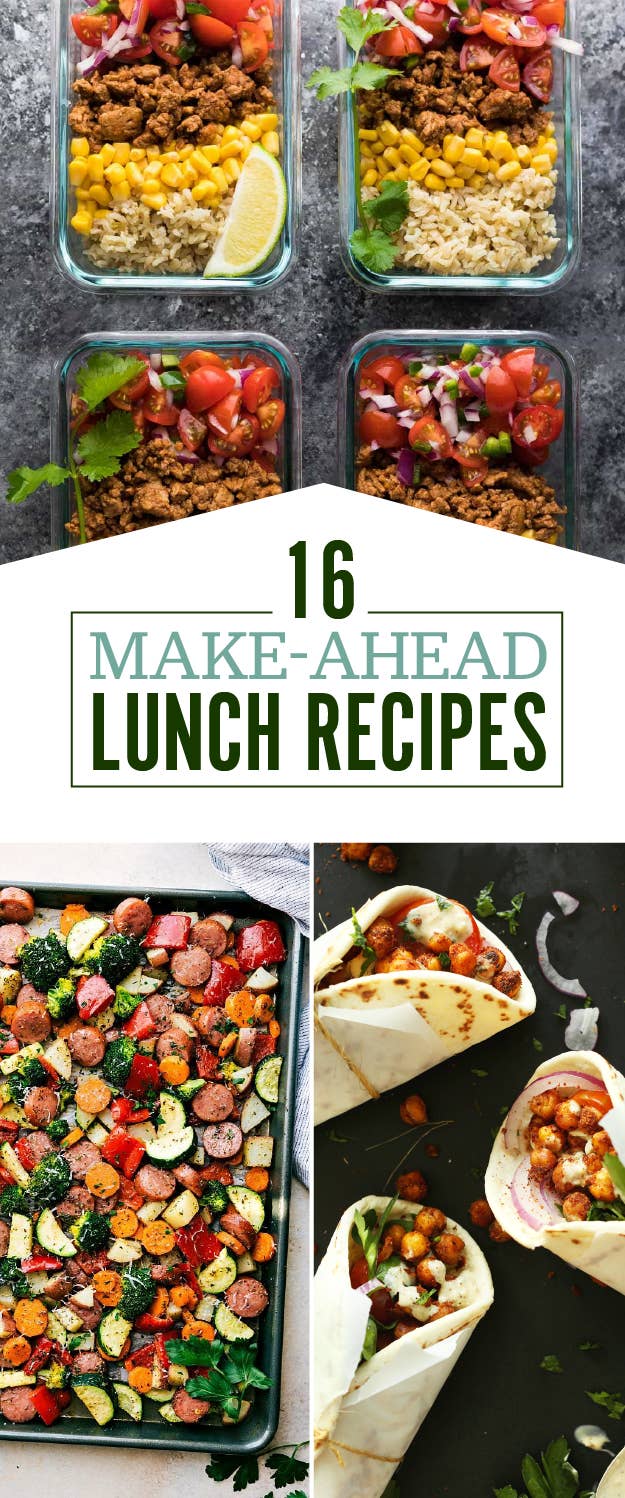 Weekdays are hectic, and lunches can be a sad afterthought — but if you plan ahead and meal prep beforehand, they don't have to be!
So here are 16 meal prep-friendly recipes you can make on Sunday and bring to work during the week:
1.
Sheet Pan Cashew Chicken
2.
Honey Sriracha Glazed Meatballs
3.
One-Pan Italian Sausage and Veggies
4.
General Tso's Chickpeas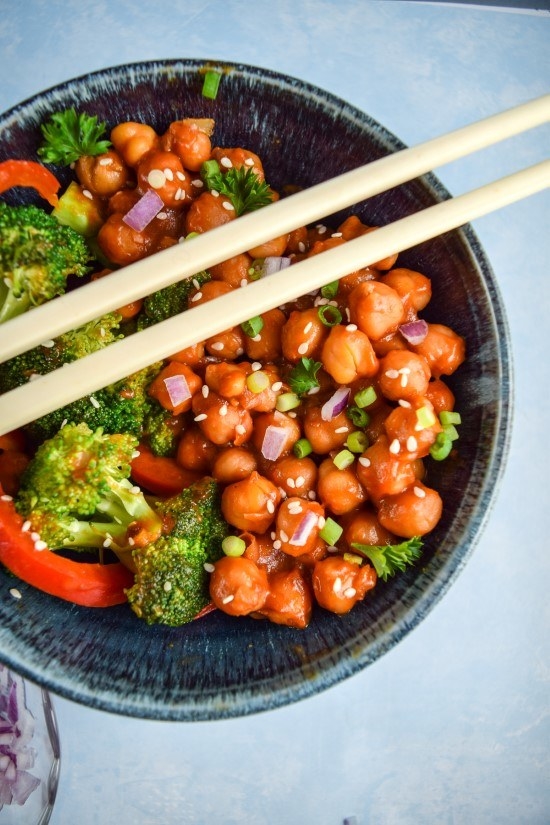 9.
One-Pan Balsamic Chicken and Veggies
10.
Mediterranean Chickpea Salad
11.
Teriyaki Chicken and Broccoli
12.
Thai Turkey Lettuce Wraps
13.
Spicy Spaghetti Squash Noodles
14.
Coconut Curry Chicken Meatballs
15.
Enchilada Power Bowls With Spicy Tofu
16.
Chickpea Shawarma Sandwich