Bannock Pizza As Made By Paul Natrall
Chef Paul Natrall's take on pizza uses bannock bread for a Squamish Nation twist. Fluffy, tangy, cheesy, crispy, it's everything you want in a perfect homemade pizza!
August 14, 2023
Total Time
36 minutes
36 min
Prep Time
20 minutes
20 min
Cook Time
16 minutes
16 min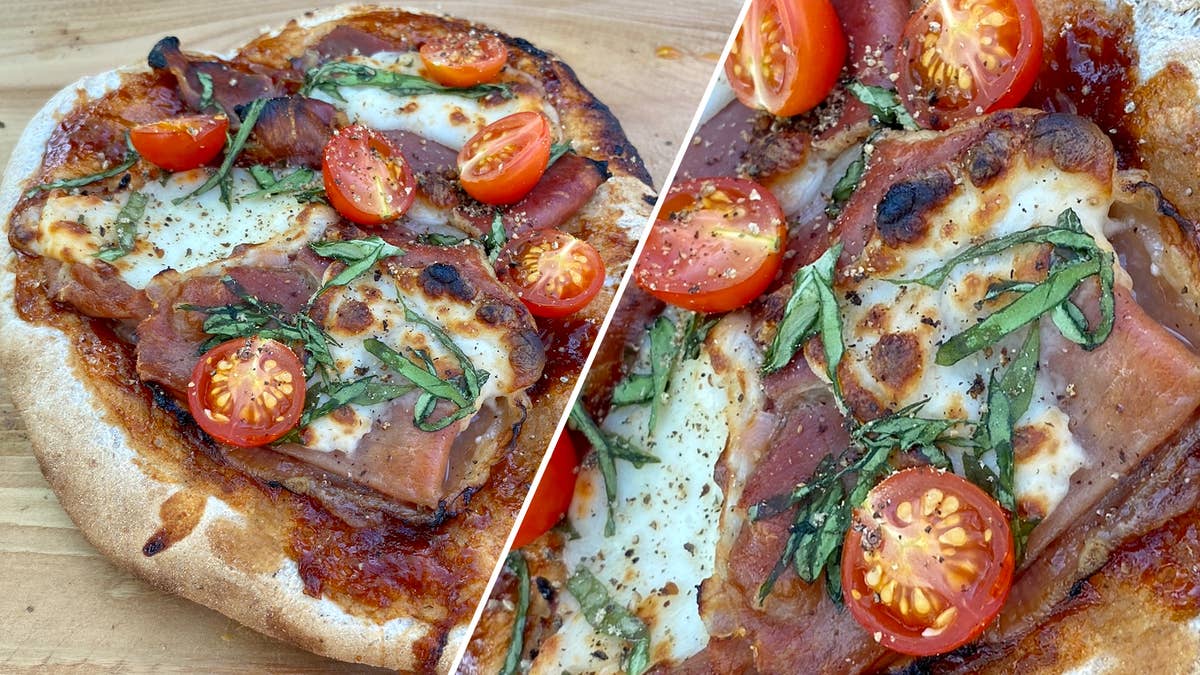 Total Time
36 minutes
36 min
Prep Time
20 minutes
20 min
Cook Time
16 minutes
16 min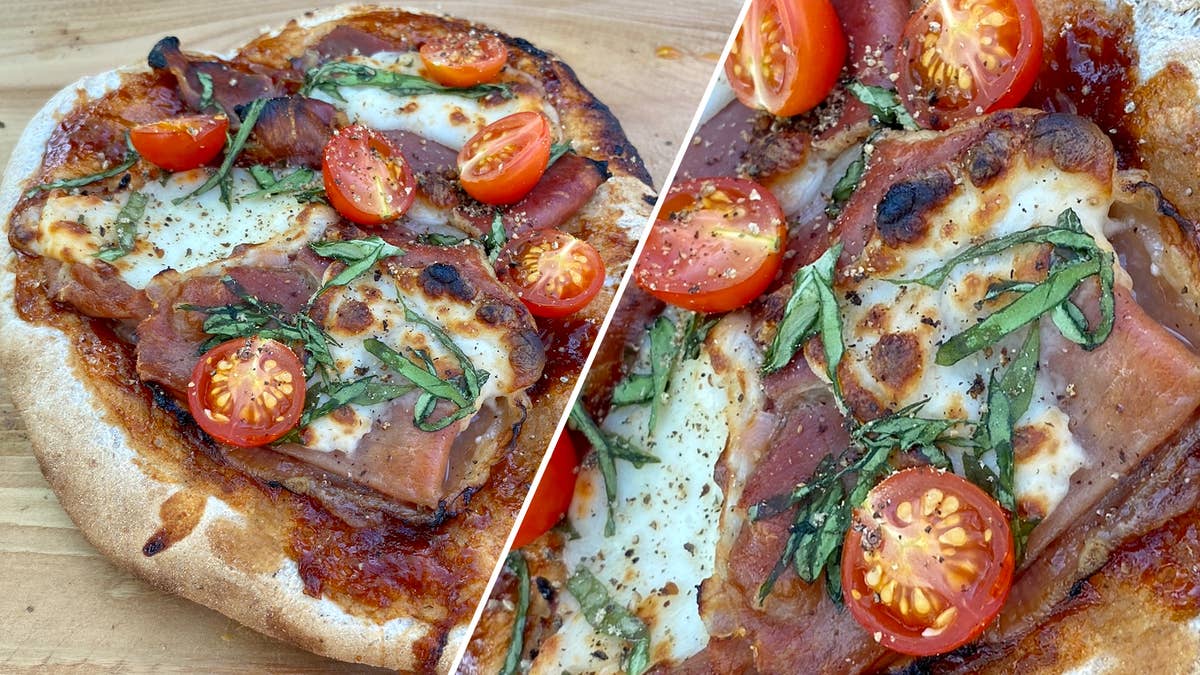 Ingredients
for 4 pizzas
Bannock Pizza Dough
4 cups all purpose flour

(500 g)

, plus more for dusting
¼ cup baking powder

(30 g)

¼ cup sugar

(500 g)

4 teaspoons kosher salt
3 cups water

(720 mL)
Pizza
12 tablespoons barbecue sauce, divided
16 slices prosciutto
20 slices fresh mozzarella cheese
16 cherry tomatoes, halved
12 fresh basil leaves, torn, plus more for garnishtorn, plus more for garnish
kosher salt, to taste
freshly ground black pepper, to taste
Preparation
Make the dough: In a large bowl, whisk together the flour, baking powder, sugar, and salt. Slowly add the water and mix with your hands until the dough comes together. Divide the dough into 4 pieces.
Working with 1 piece at a time, roll and stretch out the dough on a generously floured surface to 6–8 inch rounds.
Top each dough round with 2 tablespoons barbeque sauce, 4 slices of prosciutto, 5 slices of fresh mozzarella, 4 halved cherry tomatoes, and 3 torn basil leaves.
Transfer 1 pizza to a stone pizza oven heated to 900°F (480°C) and cook for 4 minutes, rotating the pizza halfway, until the cheese is melted and the crust is puffy and charred in spots. Repeat with the remaining pizza. (Alternatively, preheat a standard oven to 500°F (260°C) with a pizza stone inside while you make the pizzas. Cook the pizzas 1 at a time on the heated stone for 8 minutes, rotating halfway.)
Drizzle another tablespoon of barbecue sauce on top of each pizza, then garnish with more basil and season with salt and pepper. Serve immediately.
Enjoy!
Hate losing that perfect recipe? Save and organize recipes easily on the Tasty app. Download now.