95% would make again
Easy Chicken Miso Ramen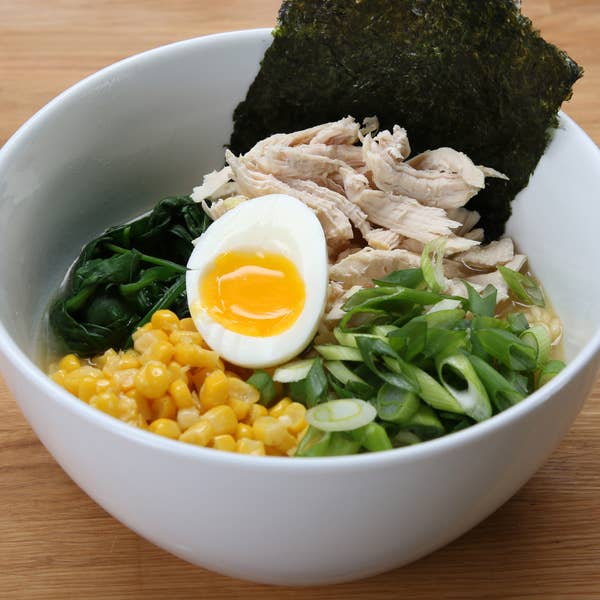 Ingredients
for 2 servings
1 tablespoon butter
1 cup corn

(175 g)

2 eggs, soft-boiled
2 cups fresh spinach

(80 g)

4 cups chicken stock

(960 mL)

2 cloves garlic, smashed
thumb of ginger, 3 in (8 cm) piece, sliced
3 pieces scallions, chopped
2 chicken breasts, shredded
2 tablespoons miso paste
2 servings ramen noodle, cooked
scallion, chopped for garnish
nori, for garnish
Preparation
Heat butter in a saucepan, fry corn until warm. Set aside.
Soft-boil 2 eggs and set aside. Blanch the spinach and set aside.
Bring chicken stock, garlic, ginger and scallions to a boil. Boil for 30 minutes.
Add the chicken, simmer for 20 minutes. Remove, and set aside.
Dissolve the miso paste in the chicken broth.
Shred the chicken.
Put everything together. Divide noodles between two bowls. Pour over chicken broth. Add the spinach, corn, shredded chicken, chopped scallions, soft-boiled egg and nori.
Enjoy!