This recipe was submitted by a Tasty Community Member, and hasn't been tested by the Tasty recipe team.

Have a recipe of your own to share?

Submit a recipe here!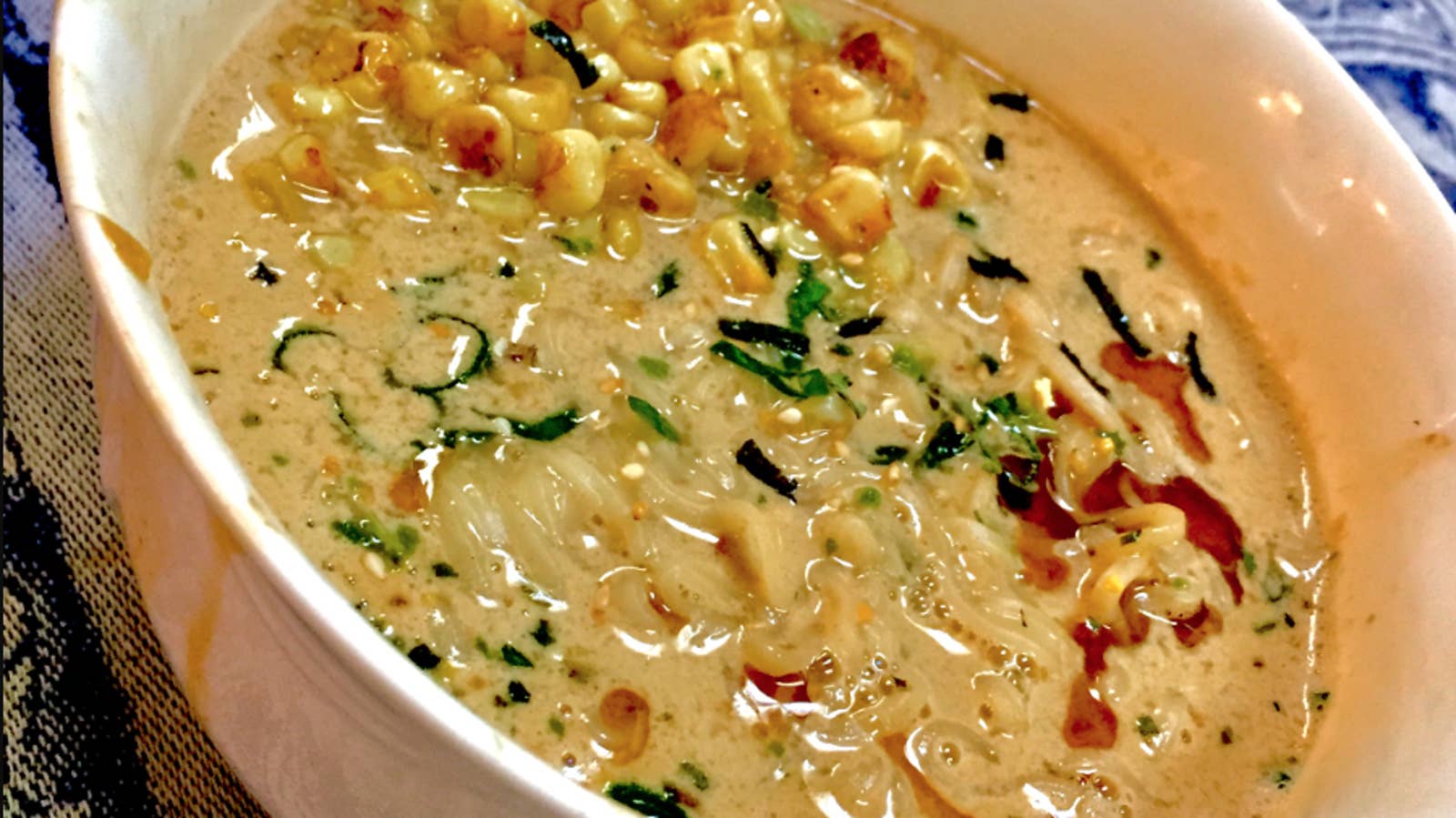 Ingredients
for 2 servings
1 tablespoon oil
1 teaspoon garlic, minced
1 teaspoon ginger, minced
2 tablespoons japanese mayonnaise
1 egg
3 cups water

(720 mL)

1 pack Maruchan instant ramen
1 tablespoon butter
frozen corn
2 teaspoons sesame oil
sesame seed
green onion, thinly sliced
Nutrition Info
Powered by
Estimated values based on one serving size.
Preparation
Fry garlic and ginger in oil in a small pan on medium heat until fragrant. Set aside in a bowl.
To that bowl add mayo, egg, and Maruchan seasoning packet and stir well. Divide into two bowls.
Boil water in a pot and add noodles to cook for 3 minutes or until noodles are cooked through. Then, add half of the boiling water to one bowl and the rest in the second bowl.
Stir well to make the broth, then add half of the noodles to each bowl.
Heat up another small pan with butter on medium heat and cook frozen corn for 5 minutes.
Add corn, 1 tsp of sesame oil, sesame seeds and green onions to each bowl.
Serve warm.