Maple Bacon Latte
Move over pumpkin spice––make room for this maple bacon latte! Sweet with a hint of salty, this easy DIY pick-me-up screams sweater weather. Just when you thought you weren't a morning person, this latte might change your mind.
August 23, 2020
Total Time
47 minutes
47 min
Prep Time
10 minutes
10 min
Cook Time
32 minutes
32 min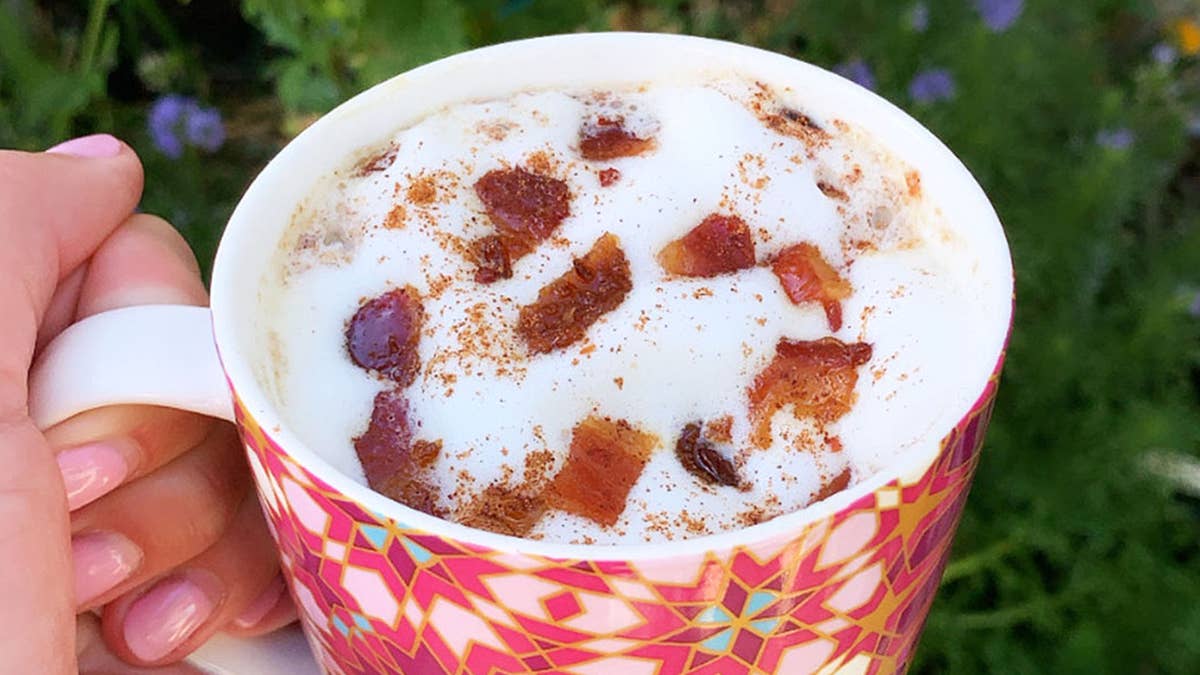 Total Time
47 minutes
47 min
Prep Time
10 minutes
10 min
Cook Time
32 minutes
32 min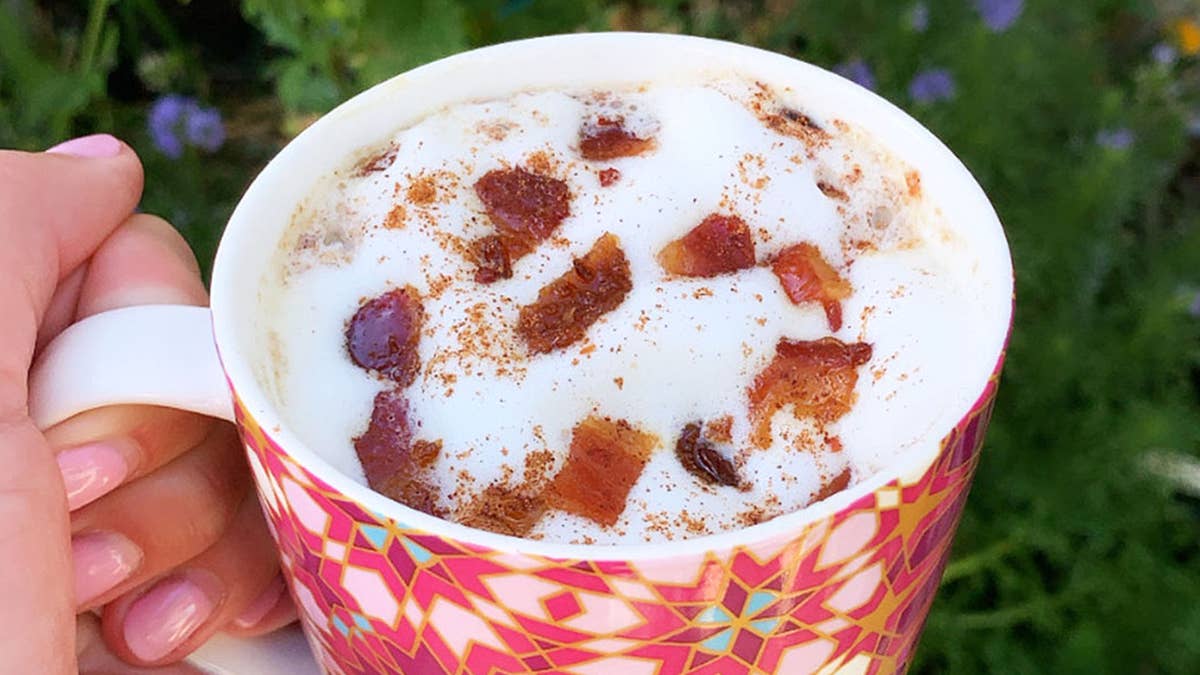 Ingredients
for 1 serving
Maple Bacon Syrup
6 strips bacon
1 cup pure maple syrup

(336 g)
Maple Bacon Latte
1 cup whole milk

(240 mL)

2 oz espresso

(55 g)

ground cinnamon, for garnish
Preparation
Make the maple bacon syrup: Preheat the oven to 425°F (220°C). Line a baking sheet with foil.
Arrange the bacon in a single layer on the prepared baking sheet. Bake for 15–17 minutes, until crispy. Transfer the bacon to a cutting board, blot with a paper towel to absorb any excess grease, and roughly chop.
Transfer the bacon to a small saucepan, along with the maple syrup. Bring to a gentle boil over medium-high heat, then reduce the heat to low and simmer for 15 minutes, or until thickened slightly. Remove the pot from the heat and let the syrup sit for 15–20 minutes. (The longer it sits, the more bacon flavor the syrup will have.) Strain the syrup into an airtight container, reserving the candied bacon bits. The syrup will keep in the refrigerator for up to 2 days.
Make the maple bacon latte: Working in batches if needed, add the milk to a milk frother and set to the steam setting. Steam until hot. (Alternatively, warm the milk on the stove in a small saucepan over medium-low heat, stirring occasionally, until beginning to steam. Using a handheld immersion blender, blend on low speed until frothy.)
In a coffee mug, stir together the espresso and 2 tablespoons of maple bacon syrup. Pour in steamed milk until the mug is ¾ full, then top with foam. Garnish with some of the candied bacon bits and a sprinkle of ground cinnamon. Serve immediately.
Enjoy!
Don't let a good recipe slip away. Download the Tasty app and save your favorites for easy access.