Stuffed Shells alla Vodka
3-cheese stuffed shells swimming in a creamy and decadent vodka sauce, does it get any better than this?
August 14, 2023
Total Time
1 hr 30 min
1 hr 30 min
Prep Time
15 minutes
15 min
Cook Time
1 hr 15 min
1 hr 15 min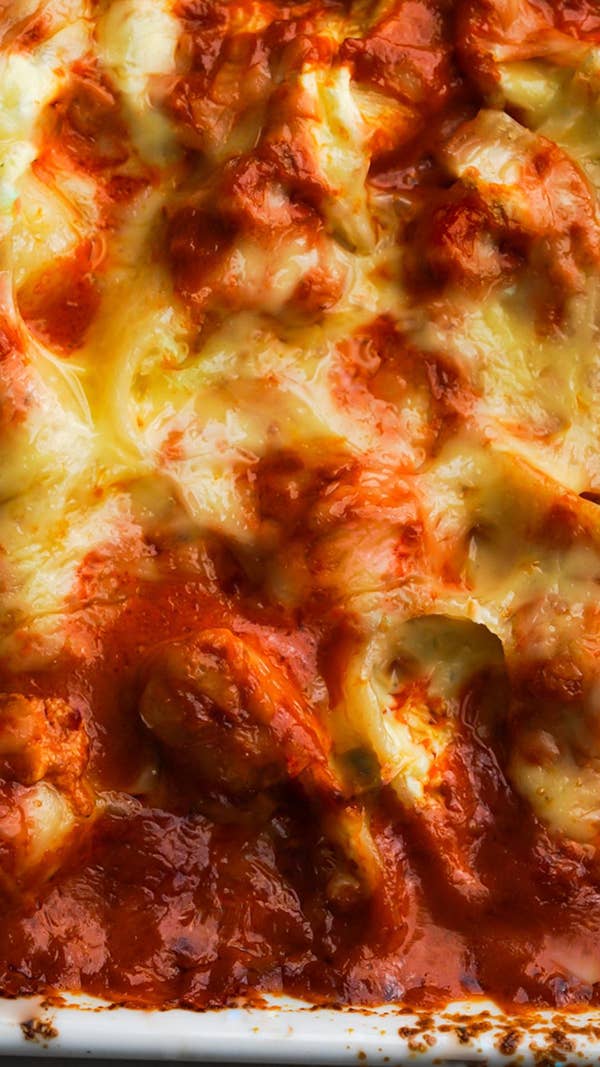 Total Time
1 hr 30 min
1 hr 30 min
Prep Time
15 minutes
15 min
Cook Time
1 hr 15 min
1 hr 15 min
Ingredients
for 6 servings
kosher salt, for boiling
20 dried jumbo shell pastas
Vodka Sauce
3 ½ tablespoons olive oil
2 tablespoons salted butter
1 cup shallot

(150 g)

, finely diced
¼ cup garlic

(60 g)

, minced
6 oz tomato paste

(165 g)

¼ teaspoon red pepper flakes, plus more to taste
¼ cup vodka

(60 mL)

1 ½ cups heavy cream

(360 mL)

3 cups freshly grated parmesan cheese

(375 g)

kosher salt, to taste
Stuffed Shells
1 large egg, beaten
15 oz whole milk ricotta cheese

(435 g)

2 ¾ cups freshly grated mozzarella cheese

(550 g)

, divided
½ cup freshly grated parmesan cheese

(65 g)

2 tablespoons fresh italian parsley, finely chopped
½ teaspoon kosher salt
¼ teaspoon freshly ground black pepper
4 cloves garlic, grated
Preparation
Bring a large pot of salted water to a boil. Add the shells and cook according to the package instructions until al dente. Stir every few minutes to keep shells from sticking to the pot and to each other. Reserve 1¼ cups (300 ml) of the pasta cooking water, then drain the shells and run under cold water to stop the cooking. Set aside in a colander.
Make the vodka sauce: Heat the olive oil in a large skillet over medium heat. Add the shallot and garlic and cook until softened, 6 minutes.
Add the butter, tomato paste, and red pepper flakes. Stir until the tomato paste is incorporated, then cook for 5 minutes, or until the tomato paste turns a deep and rusty red color and begins to caramelize. Add the vodka and stir until the liquid evaporates, at least 2 minutes to ensure alcohol cooks off.
Reduce the heat to low and slowly pour in the cream. Stir until the sauce is smooth and creamy
Add ½ cup (120 ml) of the reserved pasta water and stir until combined, then add the Parmesan cheese in 1 cup (125 g) increments, stirring between each addition until fully incorporated. Add more pasta water as needed until the sauce is creamy. Season to taste with salt, if necessary. Remove the pan from the heat.
Preheat the oven to 375°F (190*C).
Stuff the shells: Add the egg, ricotta, 2 cups of mozzarella, the Parmesan, parsley, salt, black pepper, and garlic to a medium bowl and mix until well-combined. Transfer the filling to a quart-sized resealable bag and cut a ½-inch opening in the corner.
Spoon two-thirds of the sauce into the bottom of a 9 x 13-inch baking dish.
Carefully pipe the cheese filling into each shell, then place in the baking dish. Top with the remaining vodka sauce and remaining ¾ cup of mozzarella cheese. Cover the baking dish with foil.
Bake the stuffed shells for 30 minutes, then remove the foil and bake for another 10 minutes, or until the cheese has melted.
Leave to cool for 5 minutes before serving.
Enjoy!
Don't let a good recipe slip away. Download the Tasty app and save your favorites for easy access.