Creamy Tomato Salmon
December 20, 2022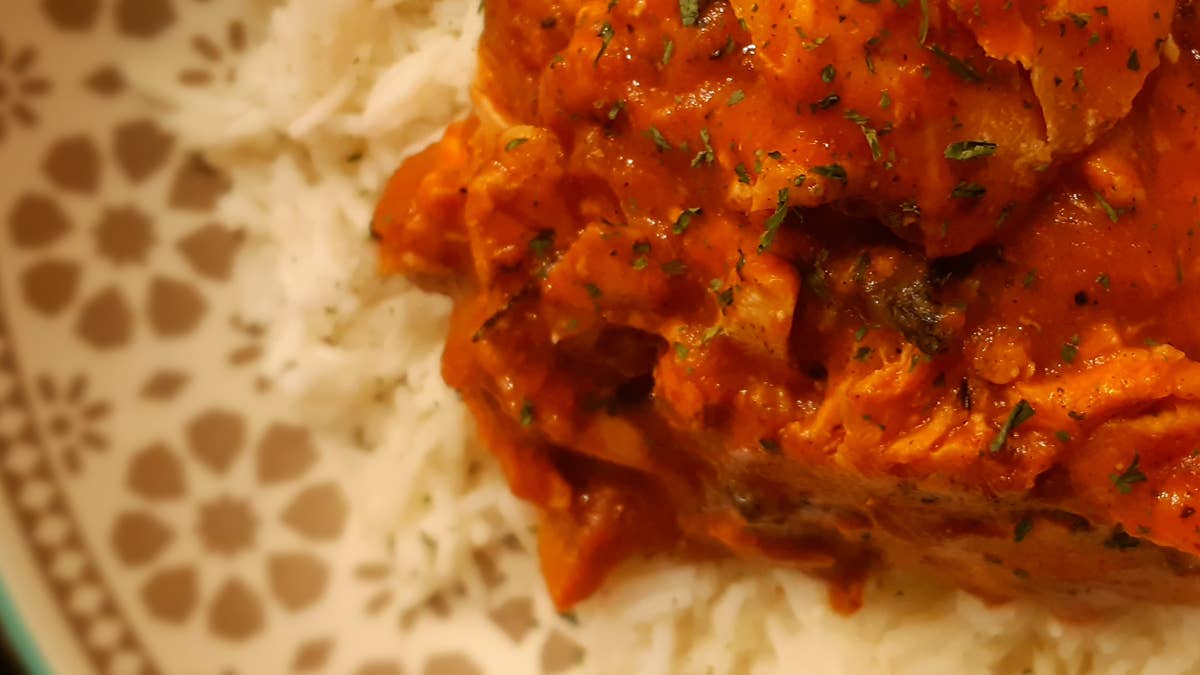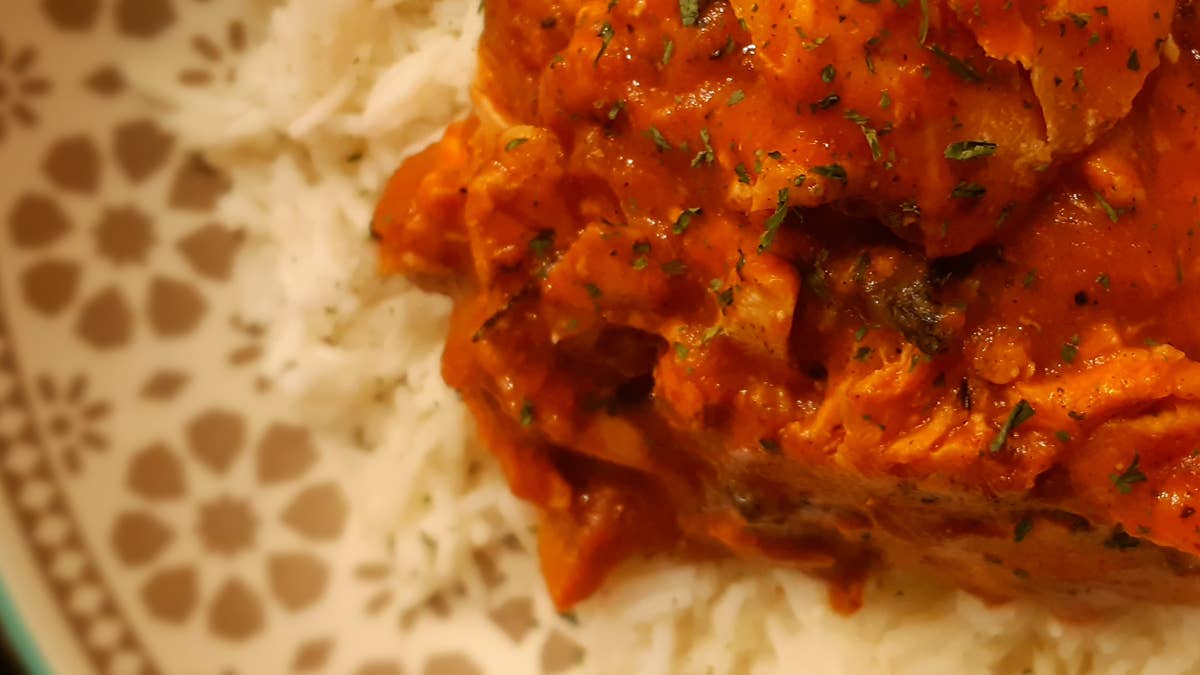 Ingredients
for 4 servings
4 salmon fillets
salt and pepper, to taste
2 tablespoons butter
½ sweet onion, minced
8 cloves garlic, minced
1 teaspoon paprika
1 teaspoon turmeric
1 teaspoon nutmeg
2 tablespoons flour
½ cup cream

(120 mL)

1 cup crushed tomatoes

(200 g)

1 tablespoon hot sauce
¼ cup white wine

(60 mL)

2 bay leaves
Preparation
Season the salmon with salt and pepper and add it to a hot pan with butter. Sear both sides of the salmon on high heat for 5 minutes.
Fry the onions and garlic in a pan with seasonings for 5 minutes on medium heat.
Add the flour to the pan. Then, add the cream and stir for 2 minutes.
Add the crushed tomatoes, hot sauce, white wine and bay leaf to the pan.
Add the salmon filets and allow them to simmer in the sauce for 10 minutes or until the filets are cooked and the sauce is thick while stirring occasionally. (Allow the filets to break a little while cooking).
Serve with rice and garnish with parsley flakes.
Love this recipe? Download the Tasty app to save it and discover others like it.