Omelet With Salmon & Cream Cheese
Elevate your breakfast game with this luxurious omelet filled with velvety cream cheese and succulent smoked salmon. This dish is perfect for a weekend brunch or a fancy weekday treat, leaving your taste buds dancing with delight.
August 14, 2023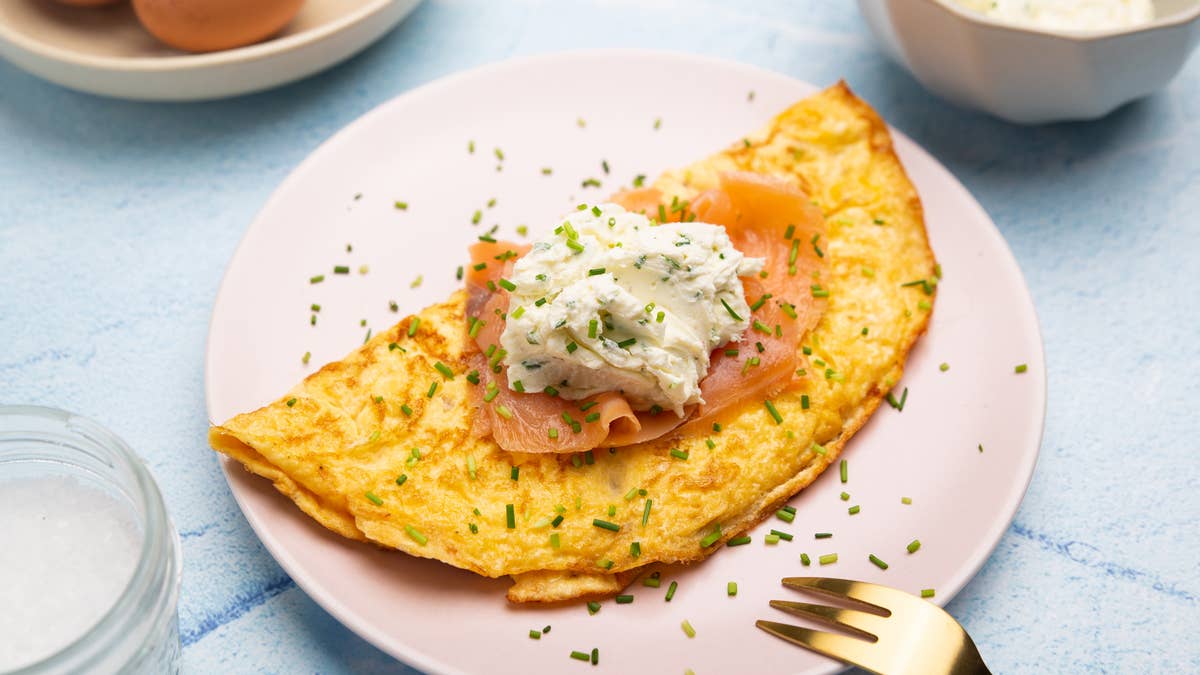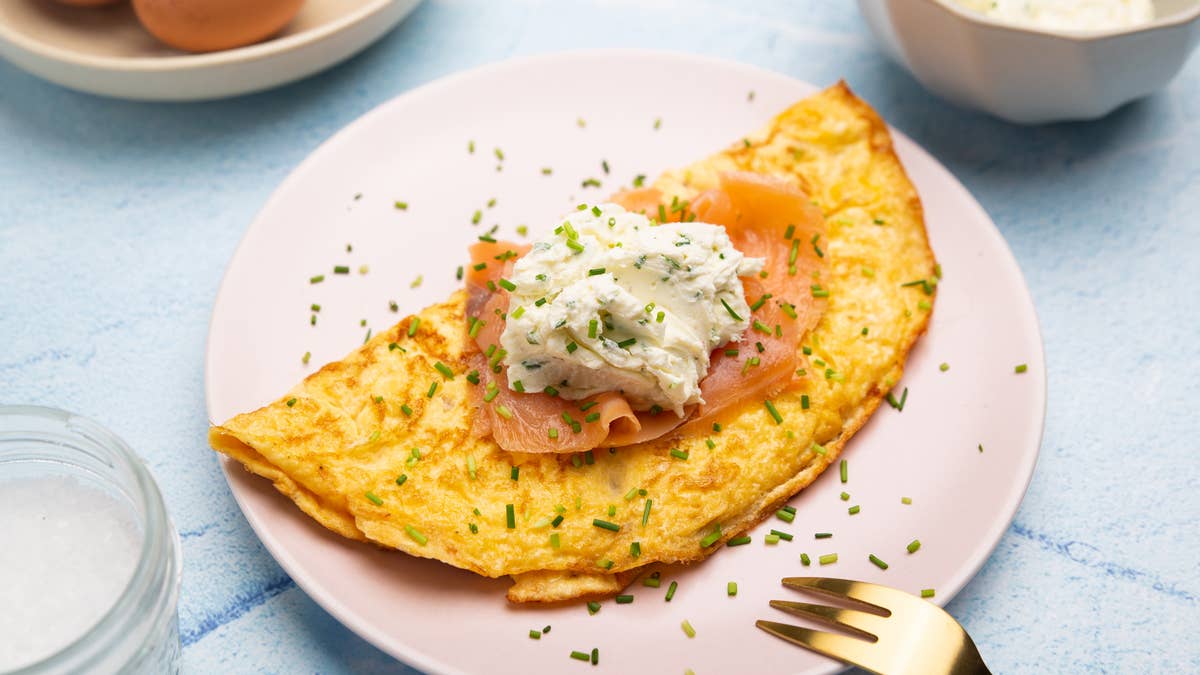 Ingredients
for 2 servings
¼ cup smoked salmon

(70 g)

4 medium eggs
½ cup cream cheese

(100 g)

, softened
1 handful fresh chives, finely-diced
1 splash whole milk
1 butter, knob
salt and pepper, to taste
Preparation
Crack the eggs in a bowl and whisk them together with a splash of milk. In a separate bowl, mix chives with cream cheese, add ground pepper to taste, and combine. Set aside remaining leftover chives for garnish.
Heat up your frying pan with a knob of butter over medium heat. Once the butter has fully melted, pour half of the egg mixture into the pan. Slightly whisk the egg in the pan until it starts to set so that it cooks more evenly.
Once the egg mixture has set, flip the omelet and cook the other side until it is slightly golden brown.
Once the omelet is cooked, fold it in the pan, then transfer to a plate.
Repeat the process for the second omelet.
Grind some salt & pepper over the omelets and top the omelets with small pieces of the smoked salmon. Then place a scoop of cream cheese on top of the smoked salmon. Finish the dish off by sprinkling the remaining diced chives over the omelet.
Serve.
Don't let a good recipe slip away. Download the Tasty app and save your favorites for easy access.