Indian-Style Popcorn Fried Chicken
November 01, 2022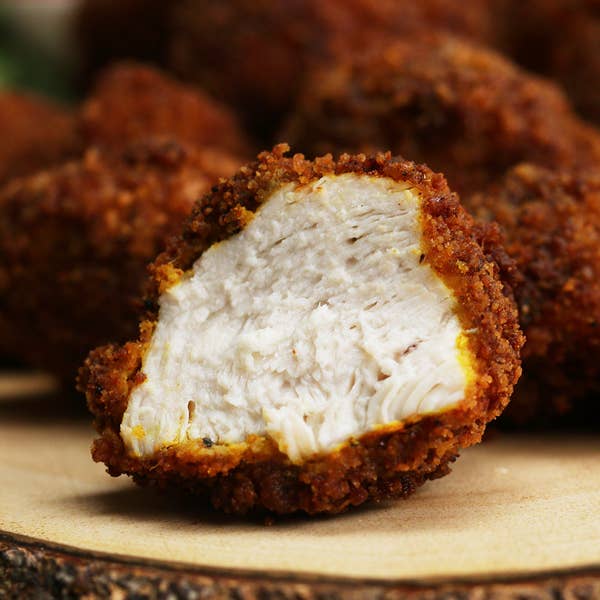 Ingredients
for 2 servings
Spice Marinade
1 tablespoon chili powder
1 tablespoon turmeric
1 teaspoon salt
1 teaspoon pepper
2 tablespoons garlic, minced
½ lemon lemon juice
Spice Coating
1 cup breadcrumb

(100 g)

1 teaspoon chili powder
1 teaspoon turmeric
1 teaspoon cumin
1 teaspoon coriander
1 teaspoon salt
1 teaspoon pepper
egg wash
4 cups oil

(1 L)

, for frying
Preparation
Prepare the spice marinade by mixing all the spices together with the chicken.
Cover with cling film and leave to marinate for 1 hour.
Next, prepare the spice coating by mixing the bread crumbs, chili powder, turmeric, cumin, coriander, salt and pepper together.
Coat each chicken piece in egg wash, followed by the spice coating.
Heat the oil in a deep saucepan to 350°F (180°C).
Carefully place each chicken piece in the oil using a slotted spoon and fry for about 3-4 minutes, until golden brown and cooked through.
Serve with salad and favourite dips of your choice.
Enjoy!