90% would make again
Tamagoyaki (Bento)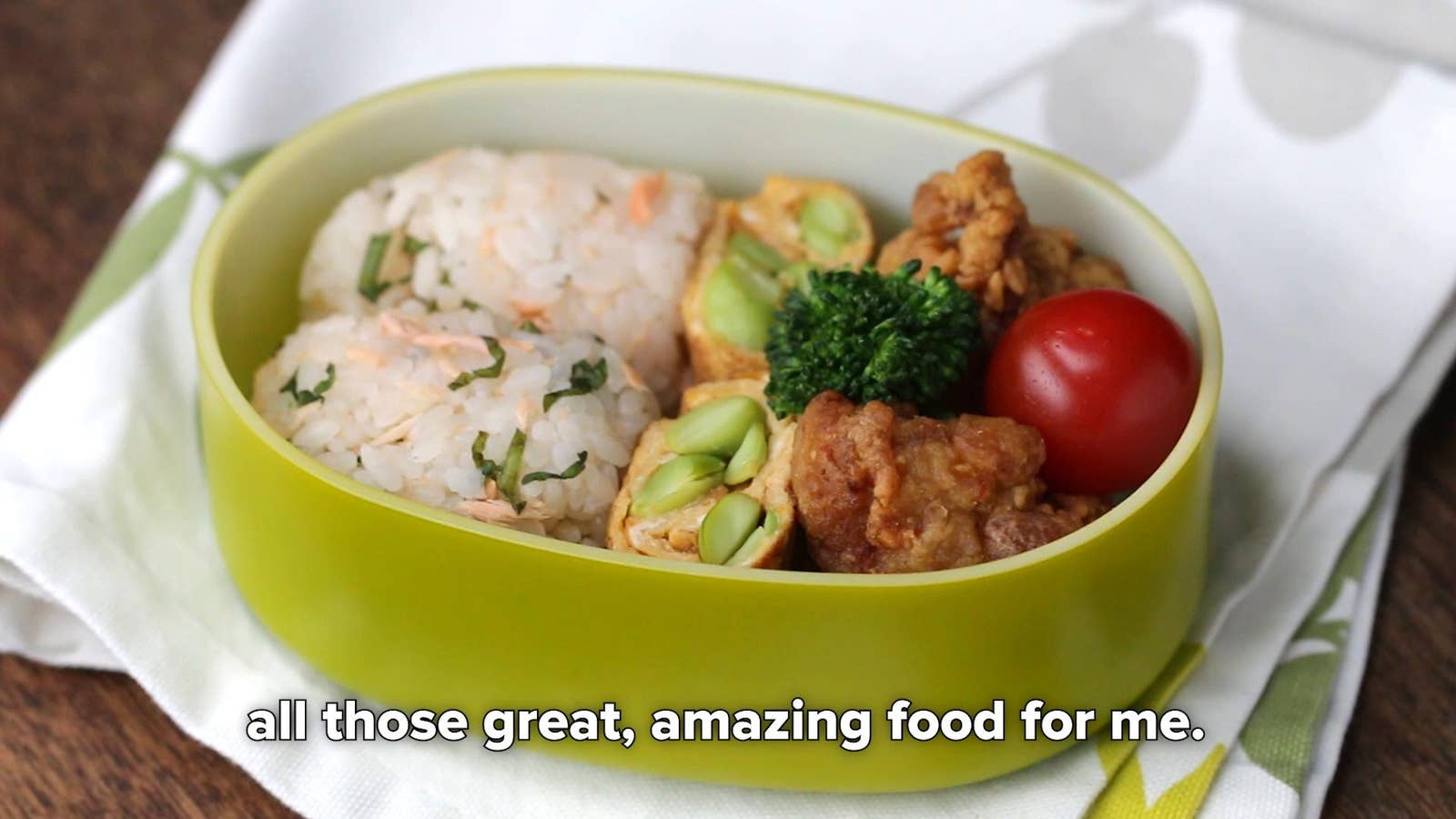 Ingredients
for 1 serving
1 egg
1 teaspoon soy sauce
20 pieces edamame
Preparation
Beat the eggs in a small bowl. Add edamame and soy sauce.
Pour the egg mixture into a nonstick pan over low heat, and swirl the egg around the pan into a perfect circle. When the egg is cooking through, fold both side and roll.
Wrap with plastic and arrange the shape. Cool in the fridge.
Cut into half. Place into the bento box.
Enjoy!