Tamagoyaki (Bento)
Transport yourself to Japan with this tamagoyaki bento box that features a delicious rolled omelette, rice, and a variety of sides like pickled vegetables and fruit.
May 14, 2023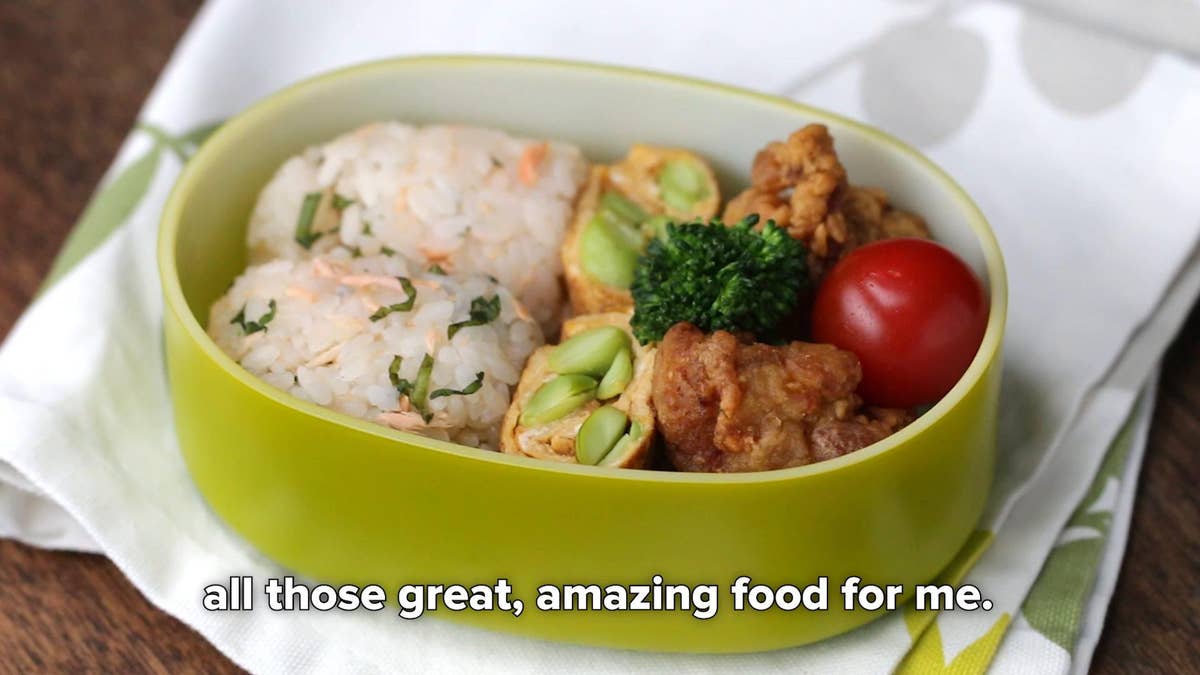 Ingredients
for 1 serving
1 egg
1 teaspoon soy sauce
20 pieces edamame
Preparation
Beat the eggs in a small bowl. Add edamame and soy sauce.
Pour the egg mixture into a nonstick pan over low heat, and swirl the egg around the pan into a perfect circle. When the egg is cooking through, fold both side and roll.
Wrap with plastic and arrange the shape. Cool in the fridge.
Cut into half. Place into the bento box.
Enjoy!
All your favorite recipes, stored in one place. Download the Tasty app and never lose a recipe again.