Valentine's Day Chocolate Boxes
July 01, 2019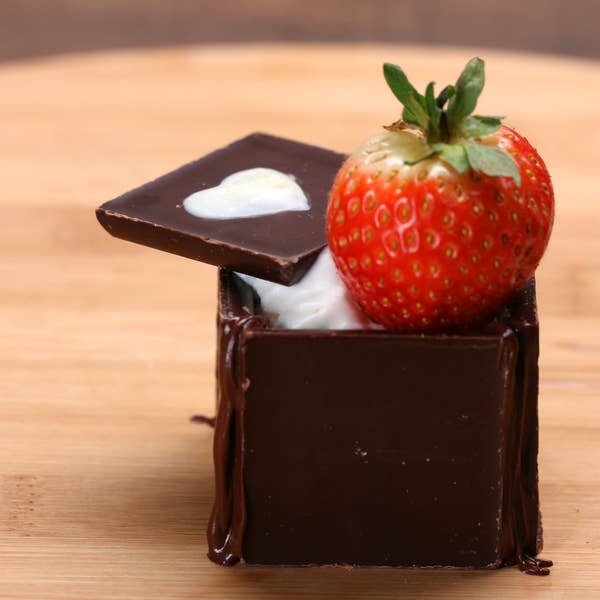 Ingredients
for 1 box
1 cup whipped cream

(240 mL)

1 tablespoon espresso powder
2 tablespoons powdered sugar
6 chocolate squares, 6 squares per box
dark chocolate, melted
white chocolate, melted
strawberry
whipped cream
Preparation
In a large mixing bowl, whip together the heavy cream, espresso powder.
Add powdered sugar until you have stiff peaks.
Cover and refrigerate so it can stiffen more before you add it to the chocolate box.
To form the chocolate box: Use melted chocolate to "glue" the pieces together; leave the top off. Feel free to decorate the top. Set chocolate.
Add the refrigerated whipped coffee cream, top with some whipped cream, add the strawberry, and place on the top piece of chocolate.
Enjoy!