Bubble Potato Chips
The crispy potato chips puff up as they fry so that they are hollow in the middle. They are crazy fun to make and eat and pair well with your favorite dip–we like this zesty bacon-packed crème fraîche!
August 14, 2023
Total Time
45 minutes
45 min
Prep Time
20 minutes
20 min
Cook Time
20 minutes
20 min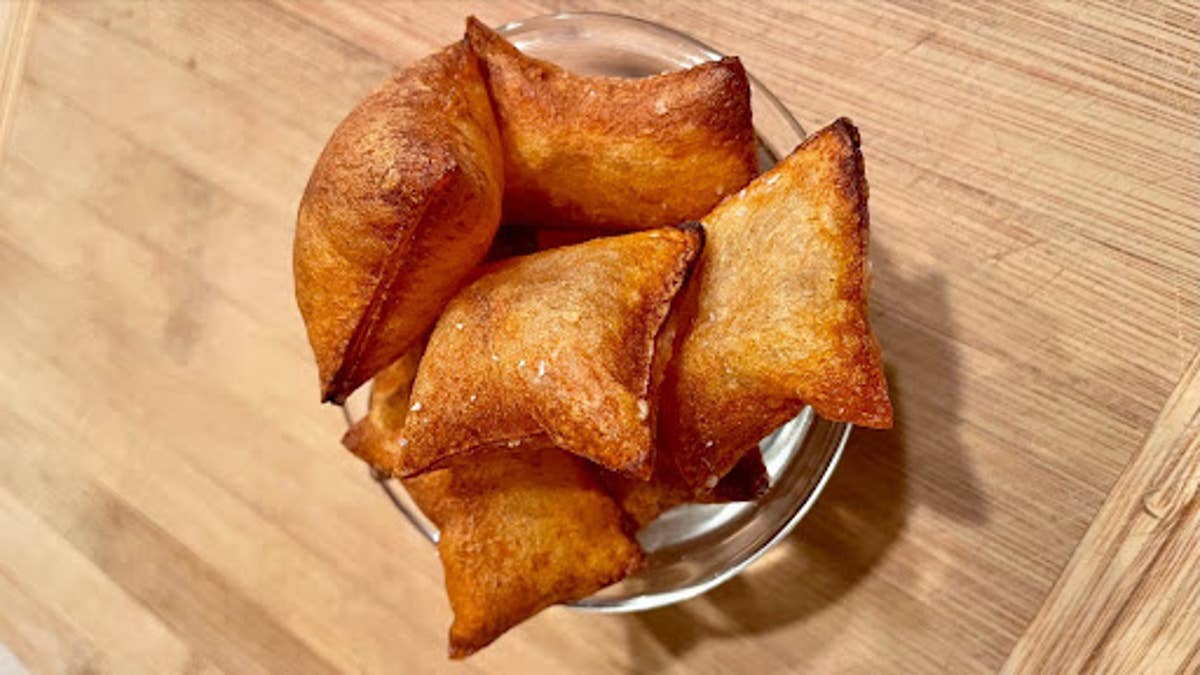 Total Time
45 minutes
45 min
Prep Time
20 minutes
20 min
Cook Time
20 minutes
20 min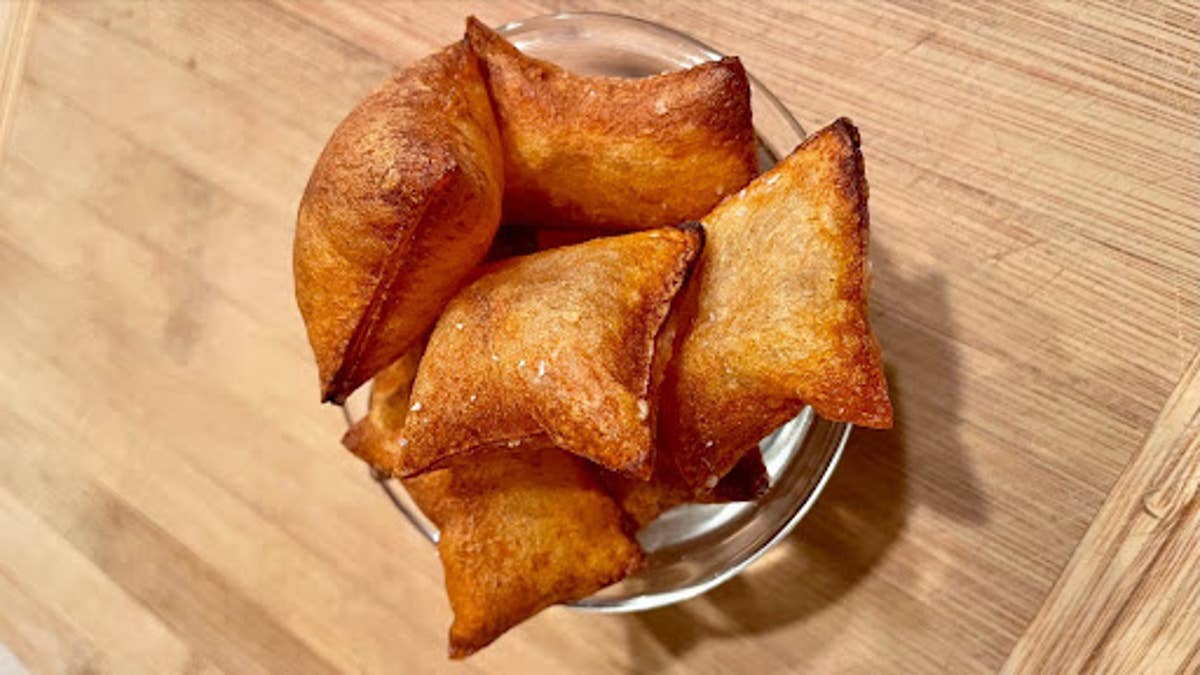 Ingredients
for 2 servings
4 cups neutral oil

(960 mL)

, for frying
1 lb russet potato

(425 g)

, scrubbed
¼ cup cornstarch

(30 g)

1 large egg white, beaten
kosher salt, to taste
½ cup crème fraîche

(120 g)

1 lime, zested
1 lime, juiced
1 teaspoon ground cumin
½ teaspoon cayenne pepper
2 tablespoons fresh chives, minced
4 oz bacon

(110 g)

, cooked and diced
Preparation
Heat the oil in a heavy-bottomed saucepan over medium heat until the temperature reaches 350°F (180°C).
Use a mandoline to thinly slice the potatoes into ⅛-inch-thick rounds. Arrange the potato slices in a single layer on a paper towel-lined baking sheet and let dry for 5 minutes.
Lightly dust the cornstarch over half of the potato slices, then use a pastry brush to distribute the cornstarch evenly over the potatoes.
Use a pastry brush to coat the remaining potato slices with the egg white.
Place a cornstarch slice on top of an egg white slice with the cornstarch and egg white on the inside. Repeat with the remaining potato slices.
Use a sharp knife to remove the rounded edges of each layered potato so they are even rectangles.
Working in batches to avoid overcrowding the pot, gently place the potatoes in the hot oil and fry until golden brown, about 2 minutes. Using a slotted spoon, transfer the potatoes to a paper towel-lined plate to drain. They will deflate, but don't worry.
Once all of the potatoes have been fried once, return to the oil for 1 minute more, until puffed and crispy. Remove from the oil, return to the paper towel-lined plate, and generously season with salt.
In a small bowl, whisk together the crème fraîche, lime zest and juice, cumin, cayenne, chives, and bacon.
Serve the bubble potato chips with the spiced crème fraîche.
Enjoy!
Don't let a good recipe slip away. Download the Tasty app and save your favorites for easy access.