Easy Pork Belly Sisig
August 22, 2022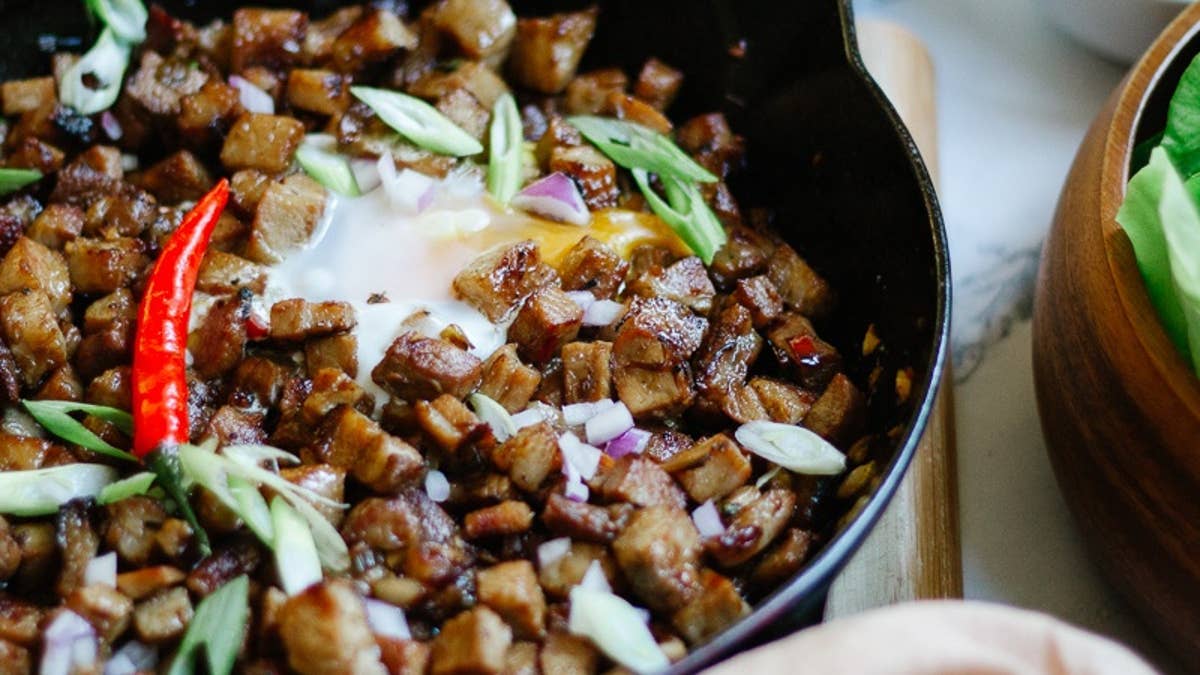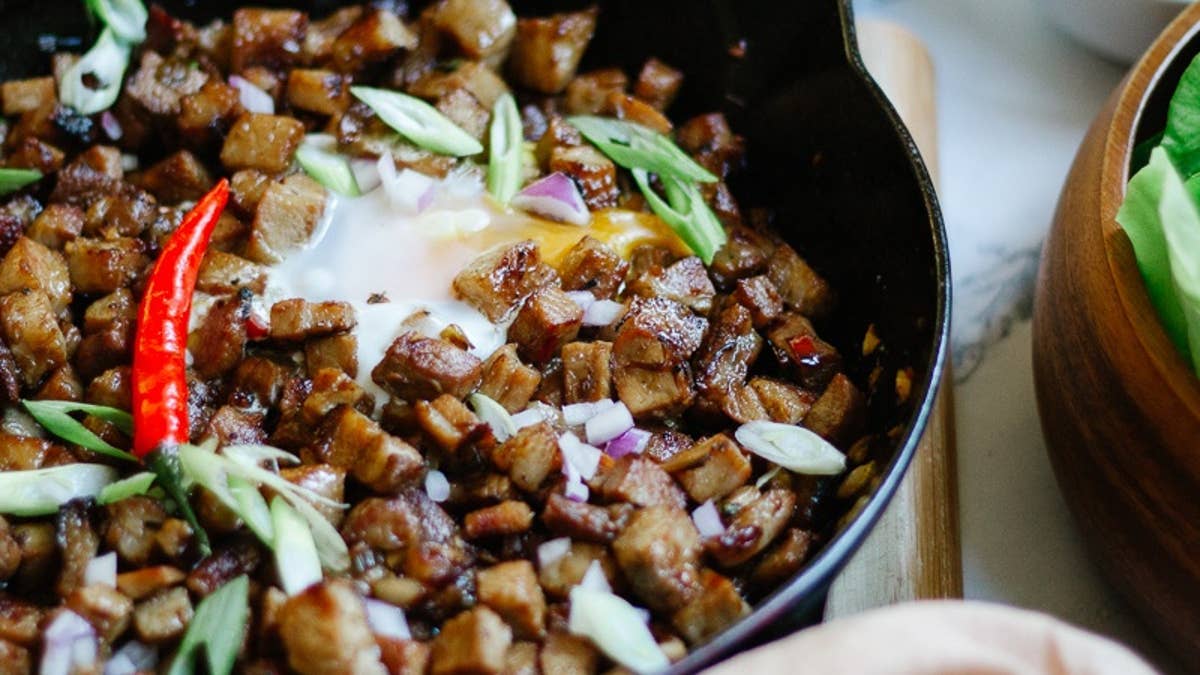 Ingredients
for 4 servings
Marinade
3 tablespoons annatto oil, optional
1 stalk fresh lemongrass, white part only
½ red onion, minced
2 cloves garlic, smashed
¼ cup vinegar

(60 mL)

, Datu Puti brand
¼ cup soy sauce

(60 mL)

2 tablespoons fish sauce
1 tablespoon white sugar
salt, to taste
black pepper, to taste
2 lb pork belly

(910 g)
Vinegar Dressing
3 tablespoons vinegar, Datu Puti brand
3 tablespoons soy sauce
½ red onion, minced
Garnish
1 egg
1 tablespoon red onion, minced
green onion
bird-eye chilli
lime
Preparation
In a large bowl add annatto oil, lemongrass, ½ red onion, 2 smashed garlic cloves, vinegar, soy sauce, fish sauce, sugar, salt, and pepper. Mix to make a marinade, then rub the pork belly with this marinade and cover with a lid. Refrigerate for at least 30 minutes or, for best results, overnight.
Grill your marinated pork belly until it is cooked, about 10 minutes, flipping a few times for good color.
Cool the pork belly for a few minutes and chop into small pieces.
In a bowl, add the pork mixture and add more (3 tbsp) vinegar, (3 tbsp) soy sauce, and red onion for that extra sour and salty traditional flavor.
Broil for 5 minutes or until crispy.
Garnish with an egg on top, remaining onion, green onions, and red chili peppers. Add as little or as much red chili to make spicy sisig.
Serve with lime.
All your favorite recipes, stored in one place. Download the Tasty app and never lose a recipe again.