Hasselback Pizza Chicken
Why choose between pizza and chicken when you can have both? This juicy chicken breast is stuffed with mozzarella cheese and topped with pizza sauce, pepperoni, and more cheese. Perfect for a quick and easy weeknight dinner.
May 04, 2023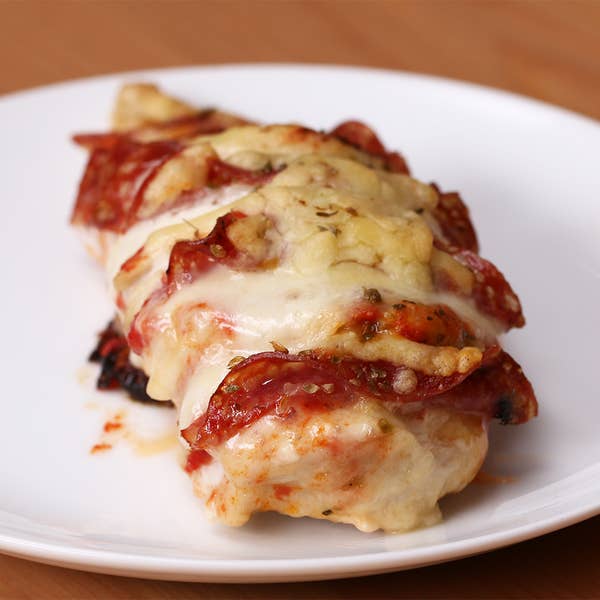 Ingredients
for 1 serving
1 chicken breast
7 teaspoons tomato puree
7 slices mozzarella cheese
7 slices salami
1 tablespoon grated cheddar cheese
1 teaspoon dried oregano
Preparation
Cut seven slits on the top of the chicken breast.
In each slit, spread 1 teaspoon of tomato puree, 1 mozzarella slice, and 1 salami slice.
Preheat oven to 350˚F (180˚C).
Sprinkle on the cheddar cheese and oregano.
Bake for 20 minutes or until chicken is cooked through. It should have an internal temperature of 165˚F (75˚C).
Enjoy!
Cook smarter, not harder. Use our AI chef Botatouille on the Tasty app. Download now.