95% would make again
Jackfruit Tacos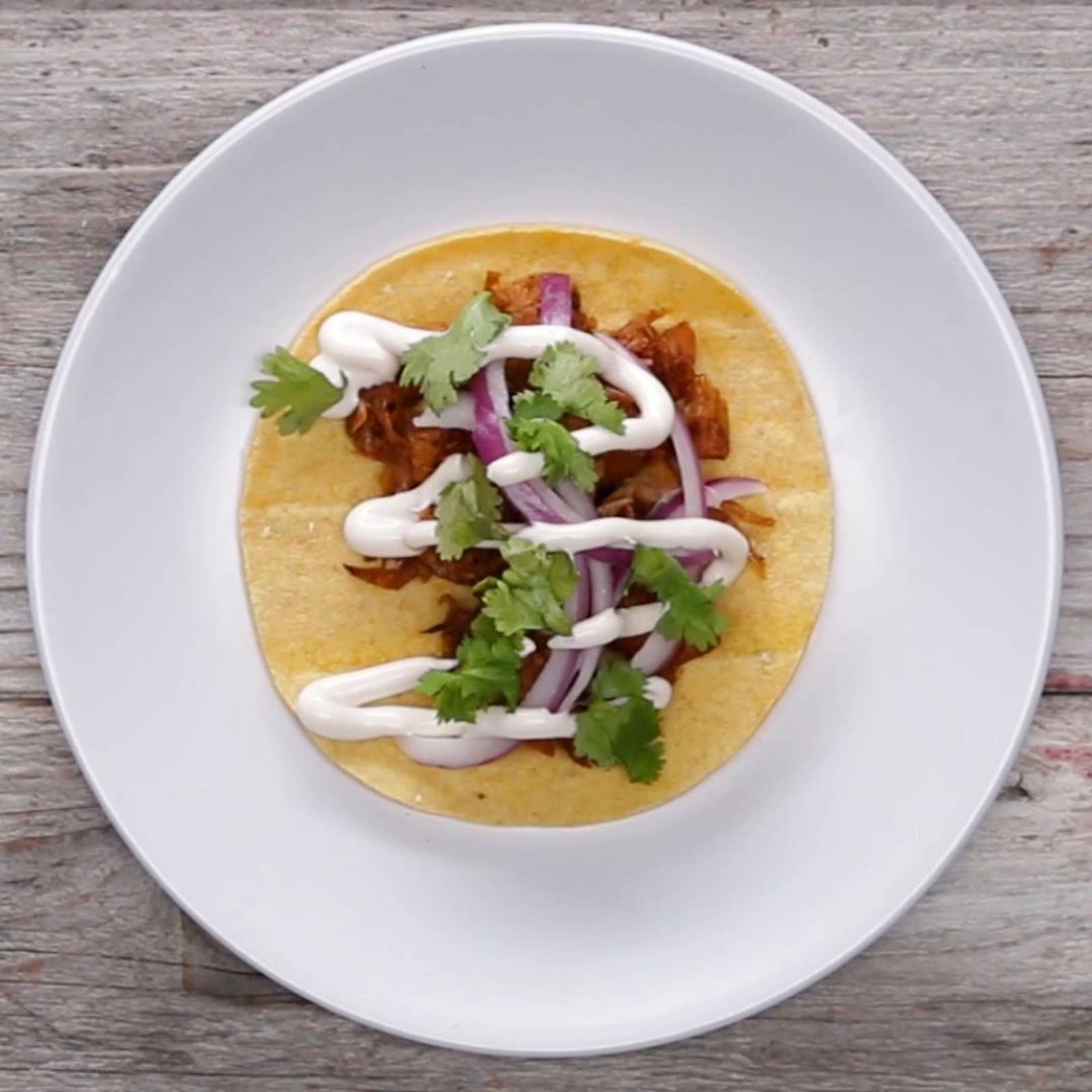 Inspired by itdoesnttastelikechicken.com
Ingredients
for 4 servings
20 oz jackfruit

(565 g)

, 2 cans, in brine or water
1 tablespoon olive oil
½ yellow onion, sliced
3 cloves garlic, minced
1 teaspoon chili powder
1 teaspoon paprika
1 teaspoon cumin
1 teaspoon liquid smoke
1 teaspoon salt
1 teaspoon pepper
1 cup vegetable stock

(240 mL)

¾ cup vegan bbq sauce

(215 g)

tortilla, to serve
Nutrition Info
Estimated values based on one serving size.
Preparation
Drain and rinse jackfruit, then cut jackfruit into smaller pieces, removing the core.
Add olive oil, onions, garlic, salt, and pepper to a large frying pan or skillet over medium-high heat. Sauté until onions are tender and become translucent.
Add jackfruit, chili powder, paprika, cumin, liquid smoke, salt, pepper, and liquid smoke, and stir.
Add vegetable stock, cover, and cook another 10-15 minutes, until jackfruit is soft enough that it can be mashed.
Preheat oven to 400ºF (200ºC).
Mash jackfruit with potato masher or a couple of forks, until it looks pulled or shredded.
Spread an even layer of pulled jackfruit across a parchment paper-lined baking sheet.
Bake for 25 minutes.
Remove from oven and pour on vegan BBQ sauce. Stir to combine.
Place back in oven for 10 more minutes.
Serve on warm tortillas with desired taco toppings.
Enjoy!