Steak Sando
Do you ever get that craving for the ultimate steak house sandwich, but can't or dont want to leave your house? This is the recipe you have been looking for. Buying your steak pre-sliced from the grocery stores, saves a ton of time, and makes this an easy and QUICK recipe. The horseradish spread brings just the right amount of creamy spiciness to cut through the rich beef. Get ready, get set, and go indulge.
August 14, 2023
Total Time
20 minutes
20 min
Cook Time
15 minutes
15 min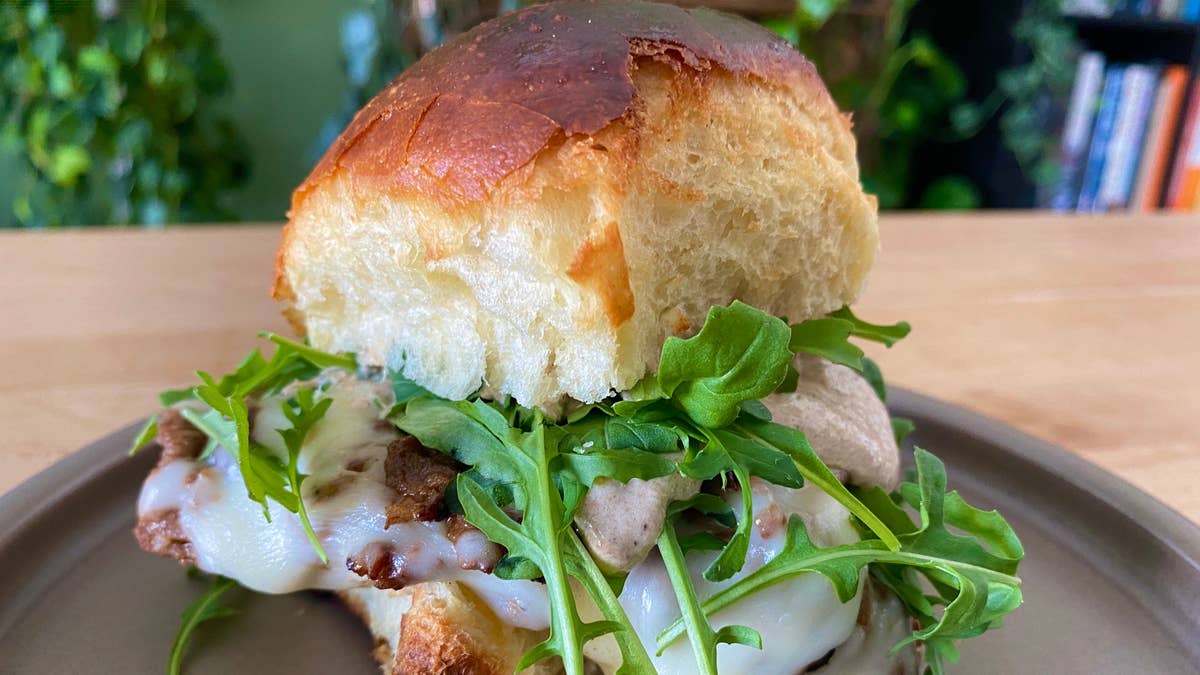 Total Time
20 minutes
20 min
Cook Time
15 minutes
15 min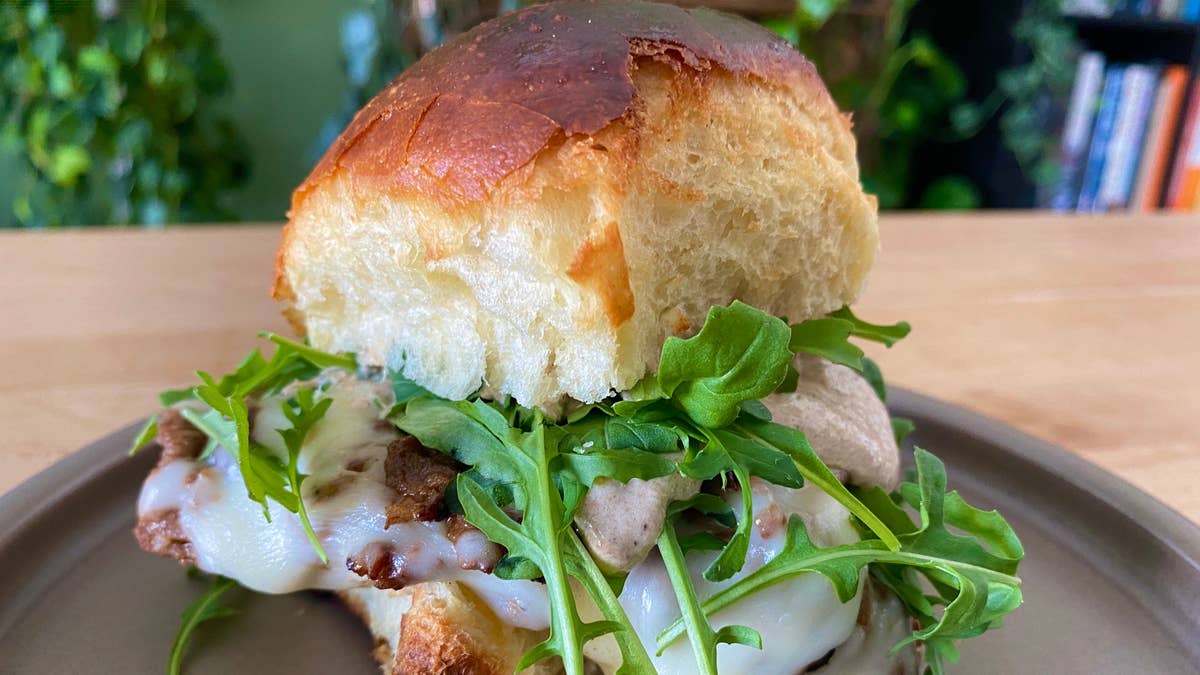 Ingredients
for 1 sandwich
Black Garlic Horseradish Spread
½ cup sour cream

(120 g)

, or yogurt plus 1 tablespoon of black pepper
1 tablespoon dijon mustard
1 teaspoon yuzu kosho
1 ½ teaspoons black garlic, plus salt to taste
¼ cup prepared horseradish

(70 g)
Sandwich Assembly
8 oz beef

(225 g)

, thinly sliced
4 oz arugula

(110 g)

grapeseed oil
½ cup caramelized onions

(75 g)

, plus confit garlic Hawaiin rolls or milk bread buns
4 oz cheese

(110 g)

, plus salt and black pepper
Preparation
Whisk together first group of ingredients in a small bowl until homogenous. Allow to set and flavors for develop while you cook the meat.
Heat a large heavy bottom skillet until smoking.
Add a few tablespoons of oil to the pan and immediately add your thinly sliced beef (seasoned well with salt and freshly cracked black pepper).
Sear beef on one side until caramelized.
Add pre-caramelized onions and confit garlic cloves. Toss and stir to combine.
Top your meat with cheese, and place a lid on the pan to melt.
Meanwhile split and toast your bread to warm through.
Place a generous amount of spread on each half.
Top the bottom bun with melty, cheesy, beef, add the arugula (so now it is a salad). And top with your final bun.
Enjoy!
Busy? Plan your meals for the week using our exclusive meal planner tool in the Tasty app. Download now and get organized.