94% would make again
Chicken Taco Lettuce Cups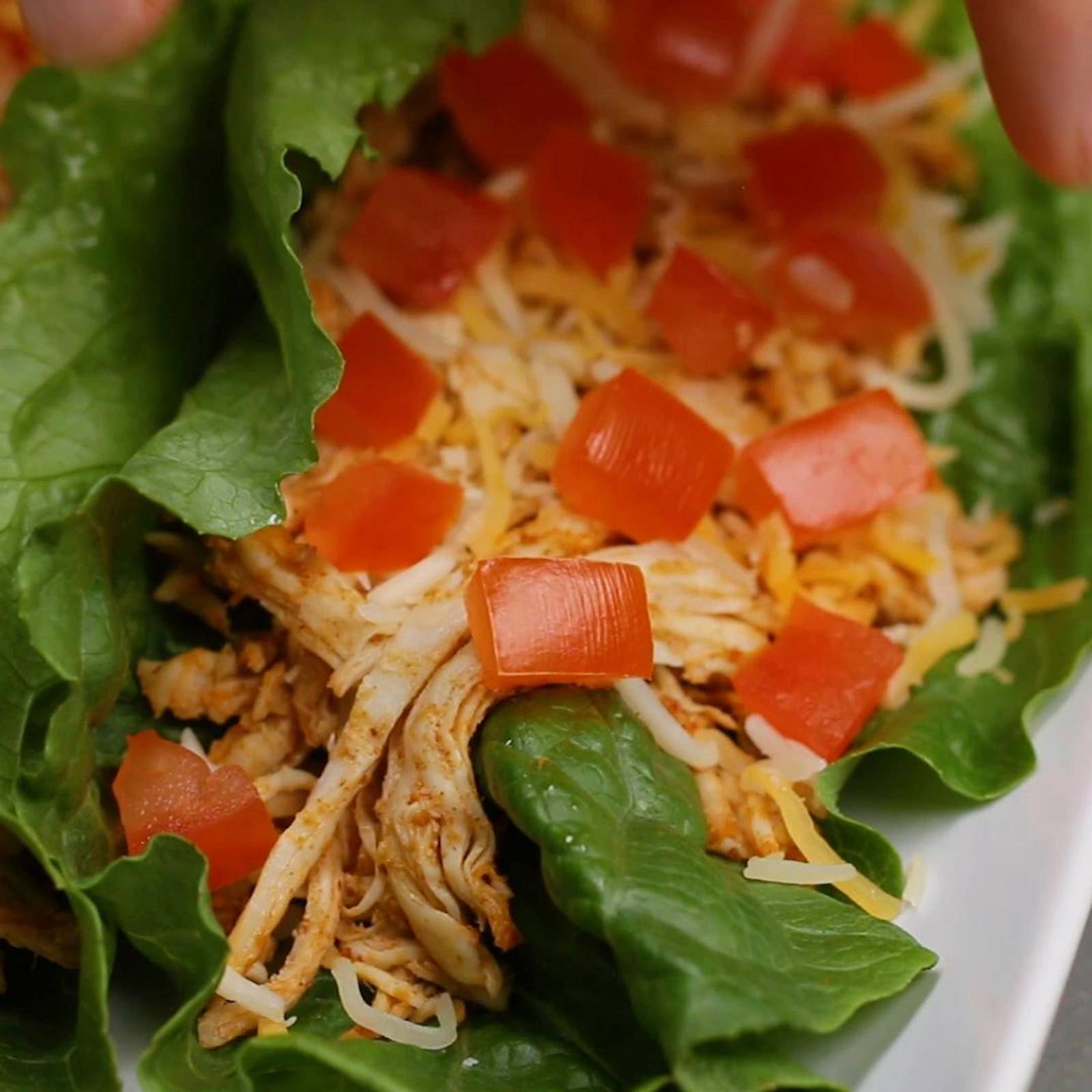 Inspired by thetaylor-house.com
Ingredients
for 4 servings
2 boneless, skinless chicken breasts
2 teaspoons salt
2 teaspoons black peppercorn
½ medium white onion, halved
6 cloves garlic, divided, 4 whole and 2 minced
2 bay leaves
6 cups water

(1.4 L)

2 tablespoons oil
2 teaspoons ground cumin
1 ½ teaspoons paprika
1 teaspoon chili powder
1 teaspoon dried oregano
¾ cup chicken broth

(180 mL)

4 large leaves romaine lettuce
½ cup shredded mexican cheese blend

(50 g)

1 tomato, diced
Nutrition Info
Powered by
Estimated values based on one serving size.
Preparation
Place the chicken breasts, salt, peppercorns, onion, whole garlic cloves, bay leaves, and water in a large pot.
Cover the pot and bring to a simmer over medium heat.
Once the water is simmering, cook for 10 minutes, until the chicken registers 165°F (74°C) when pierced with an instant-read thermometer.
Transfer the chicken to a cutting board and reserve at least ¾ cup (180 ml) of the cooking liquid to use as broth. Using 2 forks, pull the chicken apart until shredded.
In a large nonstick pan, heat the oil over medium heat until shimmering.
Add the minced garlic, cumin, paprika, chili powder, and oregano. Sauté until the oil is bubbling and very fragrant, about 2 minutes.
Add the chicken broth and stir until the liquid has reduced and thickened slightly, about 7 minutes.
Add the shredded chicken and mix until everything is well incorporated.
Remove the pan from the heat and let the chicken cool for 5 minutes before spooning into the lettuce leaves.
Top with shredded cheese and diced tomatoes
Enjoy!