Easy Vegan Asian Tofu Nourish Bowl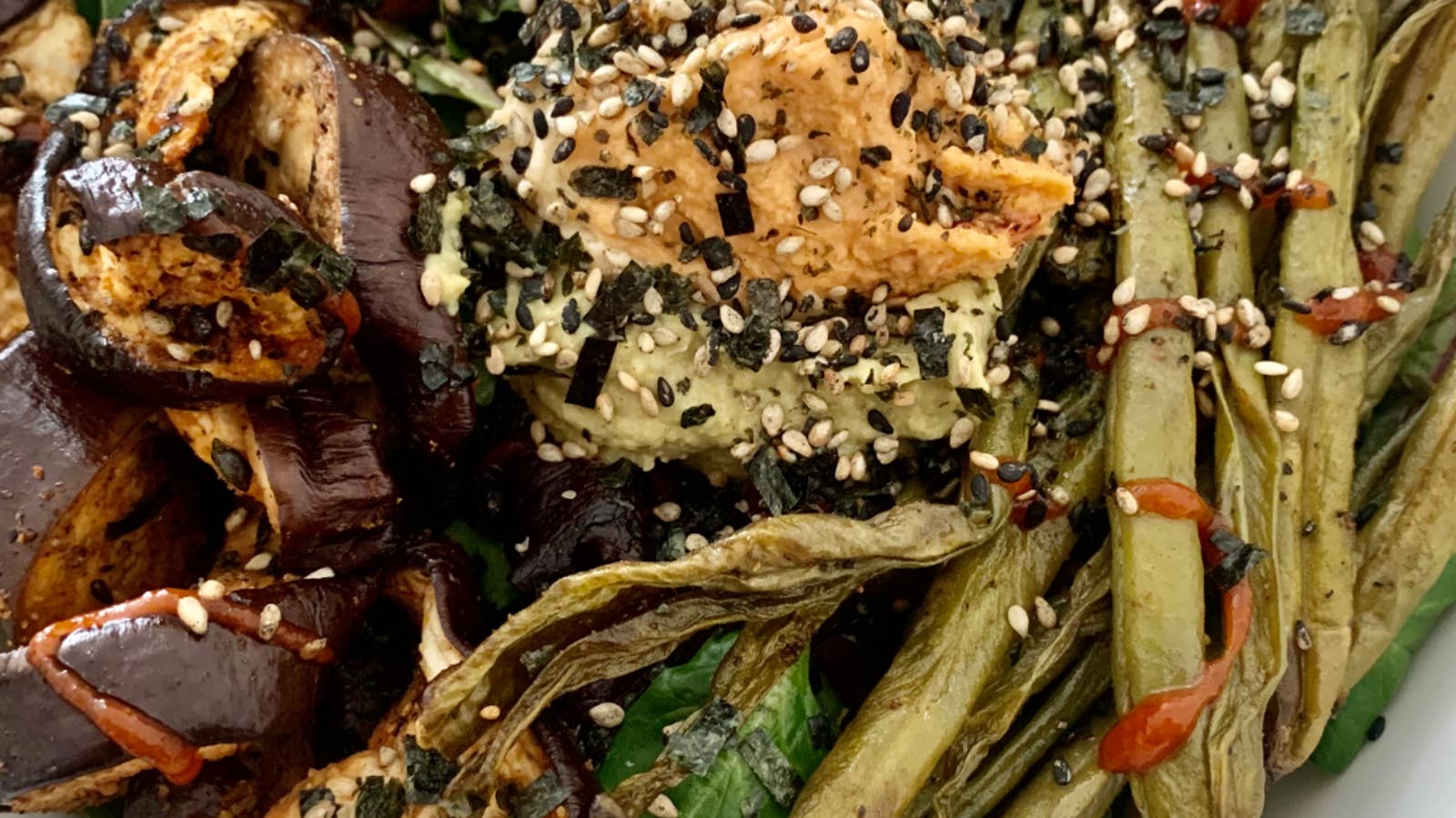 Ingredients
for 2 servings
1 whole eggplant, chopped
1 ¼ cups green beans

(200 g)

½ box spring mix
2 tomatoes, chopped
2 cucumbers, chopped
2 cups firm tofu

(200 g)

, drained and pressed
2 tablespoons coconut amino
1 teaspoon rice vinegar
1 teaspoon paprika
1 teaspoon avocado oil
2 tablespoons nutritional yeast
¼ teaspoon salt
1 tablespoon hummus
2 teaspoons lemon juice
furikake seasoning
Nutrition Info
Estimated values based on one serving size.
Preparation
Mix eggplant with green beans in a bowl and coat with salt, avocado oil, salt, black pepper and garlic powder. Place into the oven on an oven-safe sheet pain for 30 minutes for 350'F.
In a bowl, mix tofu with avocado oil, rice vinegar, coconut aminos and spices.Then, add nutritional yeast and put into the oven for 20 minutes at 350'F until crispy.
On the side, in a bowl, mix spring mix, tomatoes and cucumbers. Mix together a dressing of hummus, lemon juice, and furikake seasoning and top salad with this.
Assemble 'nourish' bowls using oven ingredients and serve.