63% would make again
Eggshell Powder
Making scrambled eggs for a crowd? Don't throw away those eggshells! As you use eggs, rinse the shells under warm water to remove any leftover white, then store in the fridge in an airtight container. When ground into a powder, eggshells can be a great source of calcium. Use eggshell powder in smoothies or bake into bread for extra nutrients. Just be sure to check with your doctor before consuming eggshell powder.
Total Time
25 minutes
25 min
Cook Time
10 minutes
10 min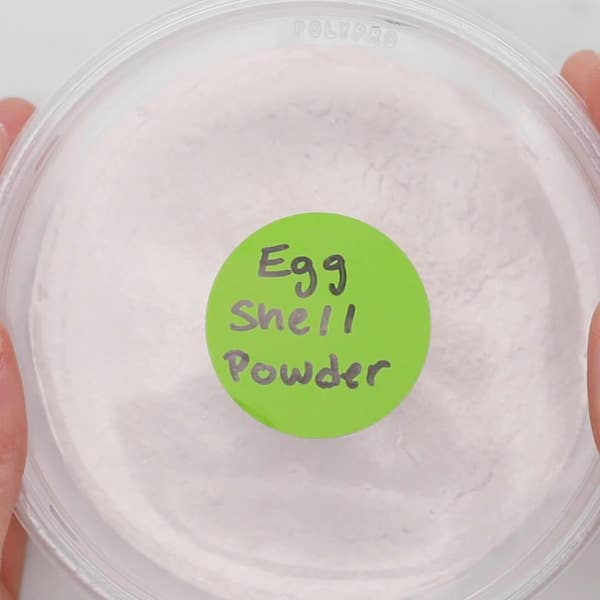 Total Time
25 minutes
25 min
Cook Time
10 minutes
10 min
Ingredients
for 1 serving
12 eggshells, brown or white, rinsed
Nutrition Info
Estimated values based on one serving size.
Preparation
Preheat the oven to 225°F (105°C).
Bring a medium pot of water to a boil. Add the eggshells and cook for 2 minutes. Remove the shells from the water and transfer to a baking sheet.
Bake the shells for 45–50 minutes, until they are completely dried out.
Transfer the dried shells to a spice grinder or high-powered food processor. Blend until the shells are completely broken down into a fine powder.
The eggshell powder will keep in an airtight container in a cool, dry place for up to 3 months. Add to smoothies for a calcium boost.
Enjoy!