Korean Pickled Garlic
This pickled garlic is a classic banchan (side dish) for Korean grilled meats, rice bowls, and even salads. Make it ahead of time to give as gifts or just to keep the family fridge stocked.
November 20, 2023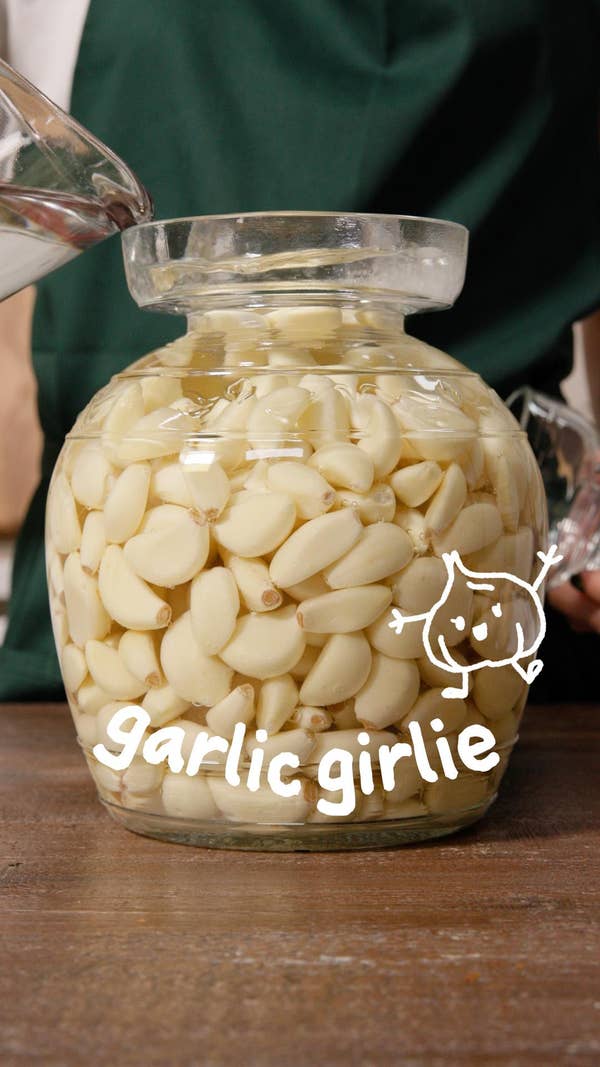 Ingredients
for 3 pounds
3.5 cups white vinegar
3.5 cups bottled water
3 tablespoons non-iodized salt
3.8 lb peeled garlic cloves
3 cups soy sauce
½ cup sugar
2 cups water
1 cup rice vinegar
Preparation
Make the vinegar brine: In a medium bowl, stir together the white vinegar, water, and salt until the salt is dissolved.
Place garlic in a large pickling jar, then pour in the vinegar brine; it should fully cover the garlic cloves. Let stand at room temperature for 7-10 days or longer without exposure to sunlight.
After 7-10 days, drain the vinegar brine from the jar.
Make the soy brine: In a medium pot combine the soy sauce, sugar, and water and bring to a boil over medium-low heat. Simmer for 5 minutes. Pour in the rice vinegar and turn the heat off. Let cool to room temperature.
Pour the soy brine over the garlic cloves, making sure they are fully covered. Cover the jar tightly with a lid and let stand at room temperature for 2-3 weeks, or until the garlic matures, without exposure to sunlight.
Enjoy!
Don't let a good recipe slip away. Download the Tasty app and save your favorites for easy access.