Bacon, Lettuce, Tomato, And Avocado Salad
A satisfying salad with crispy bacon, fresh lettuce, juicy tomatoes, and creamy avocado, all tossed in a tangy dressing.
May 04, 2023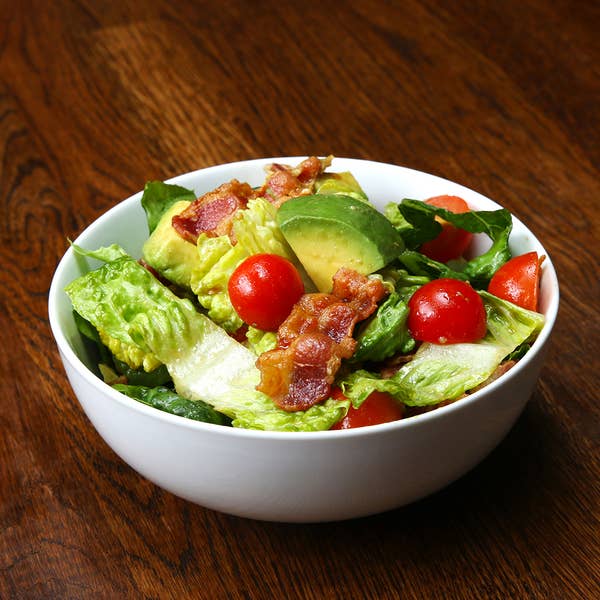 Ingredients
for 2 servings
8 strips bacon
1 head romaine lettuce, chopped
2 handfuls cherry tomato, or grape tomatoes, halved
½ cucumber
2 avocados, chopped
4 tablespoons olive oil
2 tablespoons balsamic vinegar
1 teaspoon mustard
1 teaspoon salt
1 lemon, juiced
Preparation
Cook bacon until crispy. Drain on a paper towel, then set aside.
Place chopped lettuce, tomatoes, cucumber, avocados and bacon in a large bowl.
In a small bowl, mix olive oil, balsamic vinegar, mustard, salt, and lemon juice to form the dressing.
Toss the salad with the dressing.
Enjoy!
Your favorite recipes are just a click away. Download the Tasty app to save and organize your favorites.